HubSpot's redesigned app marketplace streamlines integration with other platforms
Carina Duffy also recommends this free guide, The Inbound Marketer's Guide to Maximizing HubSpot ROI.

HubSpot is a robust marketing, sales, and customer service platform with tools that help you manage and automate many functions across these given departments. Yet we all know that businesses and organizations are rarely ever able to use a single system to meet all of their needs.
Thankfully, HubSpot is well aware of this and has made it a priority to open up its Application Programming Interface (API) for third parties to build integrations that pass data back and forth from the HubSpot platform.
There are currently over 300 integrations in the App Marketplace, with more being added every month.
Free Guide: The Inbound Marketer's Guide to Maximizing HubSpot ROI
Why the new design?
This is all great news for HubSpot users, but what happens when you want to actually integrate a third-party tool with HubSpot? Previously, you had to log into your HubSpot portal, go to Settings, to the Integrations section, and then search through cards of integrations with a one-sentence description to try to find what you were looking for.
If you already knew what tool you wanted to integrate, this was simple, but if you were looking for what integrations were available you were very limited in how you could search for those integrations, and would more than likely turn to Google to find answers instead of searching through the Integrations page.
This made it difficult to really understand what types of things you can do with HubSpot integrations — the problems you can solve with the integrations, the pains you can relieve, the platforms you're currently using that already integrated with HubSpot, etc.
Beyond that, once you found an integration you were interested in on the Integrations page, you'd have to click through to an external documentation page that could have varied information about what the integration truly did.
The new design alleviates both of these shortcomings.
From an integrations page to an app marketplace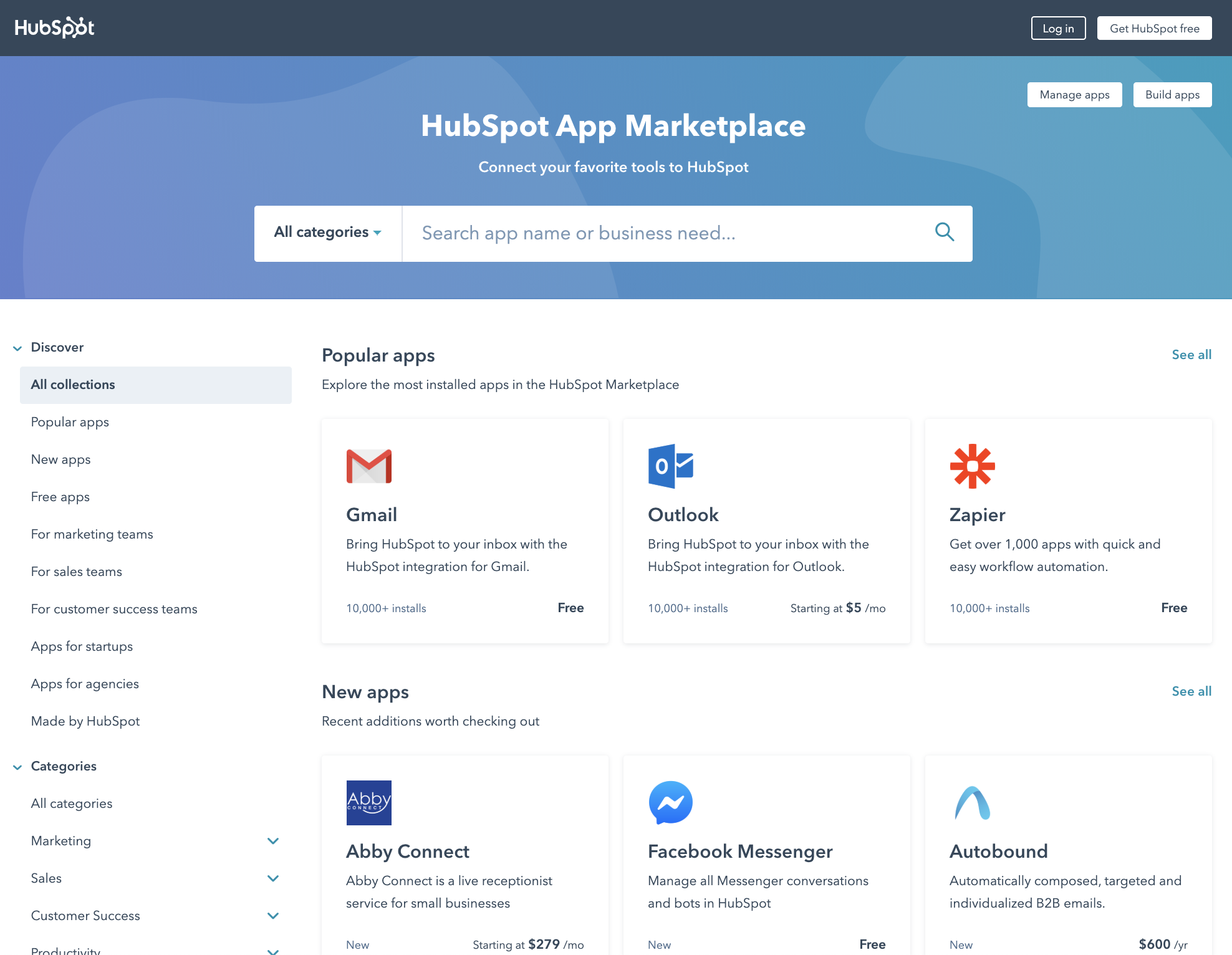 Now, instead of just a searchable database of integrations, there is a true marketplace for searching, browsing, and vetting different integrations.
You are now able to browse the most connected integrations and newly released integrations, among many other categories of apps.
You're also able to search within dozens of different categories such as "Analytics and Data," "E-commerce," and "Project Management." You even filter by subcategories within these categories! (can you tell I'm getting excited here??)
On the search page you'll clearly see how many users have installed each integration, and if there are costs associated with it.
Individual integration page design also refreshed
This is where it gets really good. One of the major frustrations with HubSpot's integration marketplace previously was that it could be difficult to understand how an app actually integrated with HubSpot — what its features were, what information got passed back and forth, etc.
The newly designed individual app pages make it clear and easy not only to find out what an app does, what the integration does, and how it handles your data, but also detailed pricing, additional resources, and options for similar integrations.
As shown in the screen capture above, HubSpot also clearly denotes which integrations are HubSpot Certified App Partners: "HubSpot reviews every app before listing it in the Marketplace. To be certified, an app has to pass an extra technical review by HubSpot's team of developers."
Why does it matter?
The easier it is for users to explore, connect, and use third-party integrations in HubSpot, the more likely it is that more integrations will get built, and more integrations will improve features and functionalities.
Plus, you'll notice that this new App Marketplace lives on a new subdomain: ecosystem.hubspot.com/marketplace/apps. This likely means that HubSpot will continue to build out its overall ecosystem and marketplace to include things like design templates, service partners, and more.
So what are you waiting for? Go check it out!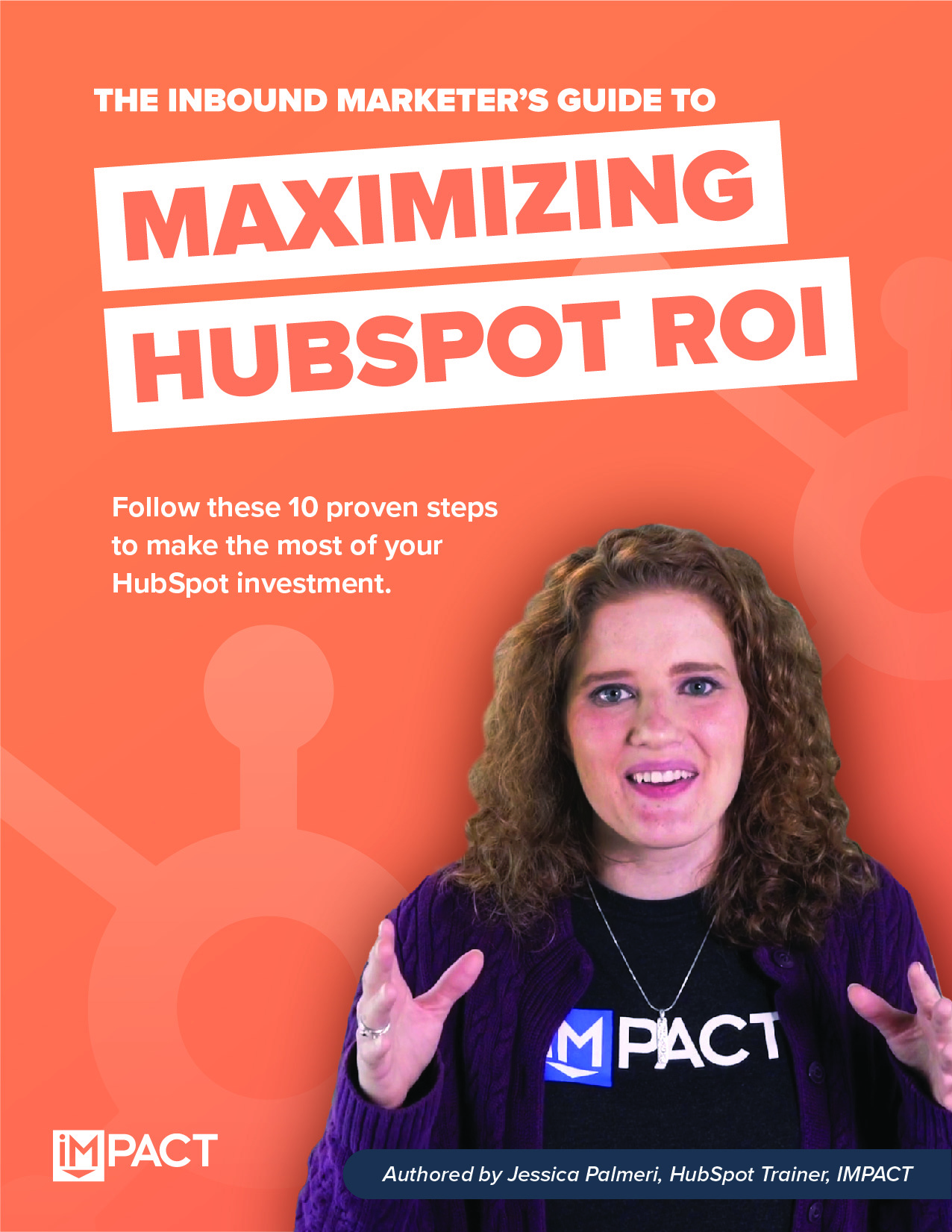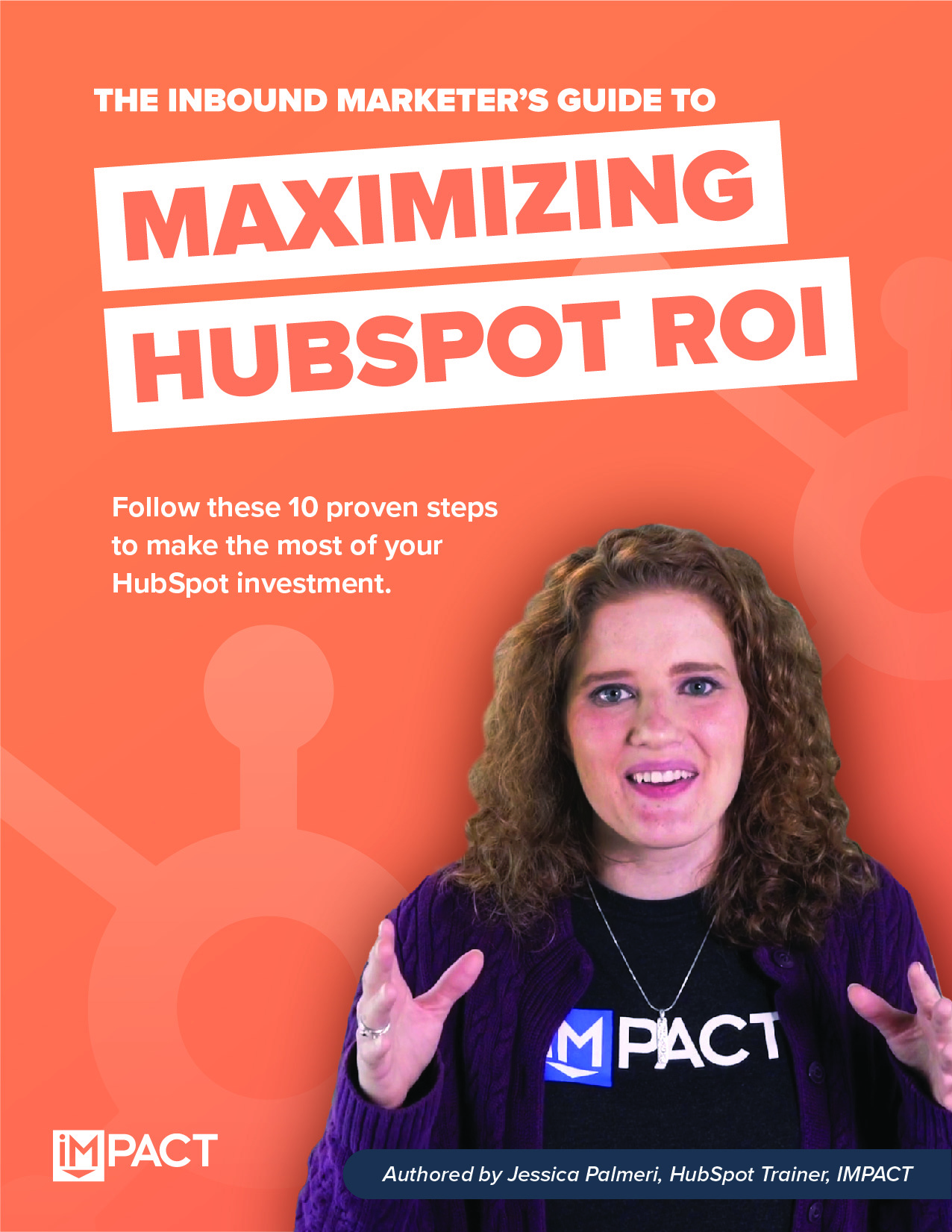 Free Guide:
The Inbound Marketer's Guide to Maximizing HubSpot ROI
Follow these 10 proven step to make the most out of your HubSpot investment.
In this free guide, you'll learn:
What HubSpot is and isn't
How to use HubSpot to track inbound success
How to make sure you truly are getting the most out of HubSpot