Subscribe
Join 40,000+ sales and marketing pros who receive our weekly newsletter.
Get the most relevant, actionable digital sales and marketing insights you need to make smarter decisions faster... all in under five minutes.
Thanks, stay tuned for our upcoming edition.
Lead Generation Checklist: Generate More High Quality Leads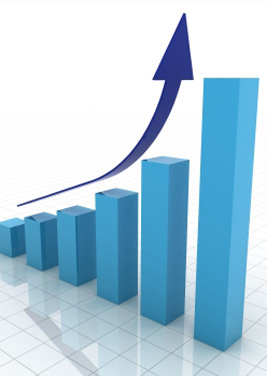 The goal of any business website is to generate more leads for the company. It's a very easy concept to understand, but succeeding in generating consistent leads can be tricky to execute. In some cases you will find that your efforts that were once generating plenty of leads have begun to grow old and become less effective in attracting prospects.
If you feel like your company has hit a wall in terms of lead generation, check out these ideas for generating more high quality leads. With a few simple changes to your webpages and content, you should be able to once again start generating leads.
This checklist should provide you with some helpful tips to get over that wall and get back on track.
10 Ways to Generate More High Quality Leads
1. Repurpose Your Existing Assets
You have all of this great, resourceful content...why not get more from it? Repurpose some of your most popular blog articles into an ebook, or turn an ebook into a webinar. This ensures you're working more efficiently while also featuring more variety in your content. You can even package together an ebook, webinar, and whitepaper into a kit, offering even more value and more importantly, incentive for visitors to convert.
2. Routinely Create Remarkable Premium Content
Using your buyer personas as the starting point, create remarkable premium content that showcases your industry expertise, educates your reader, and helps your prospects understand their needs. Create something remarkable that acts as a resource for your target audience. This helps to further educate your leads and shorten your sales process.
3. Optimize Landing Page Content
A great offer is only as good as its corresponding landing page. However, it's not just attractive content that improves conversions. Optimize your landing pages by removing navigation, adding social sharing buttons, implementing a focus keyword, and don't forget to redirect your leads to a thank you page.
4. Create Forms that Identify Quality Leads
Asking the right questions on your lead capture forms allows you to both qualify your leads and shorten your sales process. Identify which information and demographics regarding your leads are valuable to your sales process, and

ask for this information on your forms. Depending on your industry, consider asking a leads job title, company name, geographic location, annual revenue, number of employees.
5. Utilize Progressive Profiling
In order to increase conversion rates, consider implementing progressive profiling. Rather than asking 10 questions on a leads first form fill, space these out over the course of several reconversions, which effectively shortens your forms and drastically improves landing page conversion rates.
6. Optimize Thank You Pages
Upon a lead conversion, a visitor should be brought to a thank you page. The goal here is to not only provide a link to the offer they've downloaded, but to also drive leads to other relevant offers and work them further down the sales funnel. The four most critical components of an effective thank you page is access to your offer, social media sharing links, a secondary call to action (provide something similar to the offer they just downloaded) and an auto response thank you email.
7. Utilize Auto-Responders
Auto-responders are a great element of your email marketing strategy, providing you with an additional method of following up with your new leads. Every time they go back to your email to revisit the offer they download, you have the opportunity to increase conversions by adding another offer they might enjoy in the email.
8. Create & Test Various CTA's
Not everyone is going to be drawn to the same call to action. Depending on your audience, different words and colors can impact the success of your CTA's. A great way to determine which CTA's will generate more click throughs is to perform an A/B test. You should also know that different offers will also perform better or worse on different pages.
9. Integrate CTAs to Relevant Locations
A well placed call-to-action is the difference between high conversion rates and underperformance. For instance, your blog is a great place to feature CTAs promoting more resourceful content like ebooks, whereas your pricing page should feature more advanced CTAs, such a free consultation or product demo.
10. Routinely Improve Your Lead Generation
No lead generation strategy is complete without on-going analysis and adjustments. Using marketing software like HubSpot, continually monitor your traffic numbers and conversion rates in order to identify areas for improvement as well as things you should be doing more of.
Want to see more checklists like this???
To see our complete inbound marketing checklist, make sure you download the free ebook below! Trust us, it's our best ebook yet!
Free Assessment:
How does your sales & marketing measure up?
Take this free, 5-minute assessment and learn what you can start doing today to boost traffic, leads, and sales.