Marketing Automation Checklist: 10 Steps to Automate Your Campaign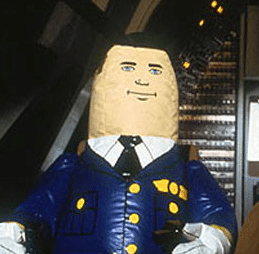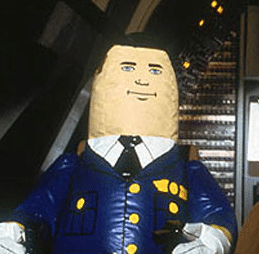 Managing an entire inbound marketing campaign is a large task, even for an experienced team. For smaller businesses or teams, attempting to properly engage your leads can be very strenuous and time consuming. The good news is there are ways to automate aspects of your marketing process.
If you are looking to automate parts of your marketing campaign, be sure to consider all aspects of marketing automation before actually implementing the system. Below are some basic steps that you can follow to ensure your automation helps you to reach your marketing goals.
10 Steps to Automate Your Campaign:
1. Know Your Contact Database
In order for you to effectively manage your contacts, you need to know and understand your contact database. When you know who your contacts are, their interests, and how qualified they are, your interactions will be more productive and more likely to close deals. Through HubSpot's contact database you are able to include multiple values in list segmentation, email individual contacts from their lead record, rearrange and star properties, and update a contacts lifecycle stage.
2. Identify Need for Automation
When utilized correctly, marketing automation provides marketers with a more efficient method of pushing leads further down the sales funnel. The key is identifying appropriate areas for execution, as automating your entire campaign can often times over-complicate things and have an adverse effect on your campaign. Understand where you need it, test it out and measure its effectiveness, and create a lean strategy moving forward that assists in your sales process...not complicates it.
3. Integrate Sales Efforts
It is important that your marketing software and CRM talk to each other. A great example of this would be changing a leads status in Salesforce to unqualified. Well you don't want to continue nurturing that lead. Therefore, when the two systems are integrated that lead will automatically be taken off that workflow. There are also positive aspects of integrating your sales efforts. When you change the status of lead to an opportunity you can add them to a different contact, nurturing that lead with different content that will continue to push them down the sales funnel.
4. Test Your Workflows
When it comes to testing your workflows, it's critical that they're going out at the right time intervals and also the right contacts. In order for you to properly test the emails in your workflow, you need to create a contact record or "fake lead" that will help you go through each stage of the campaign.
5. Identify Lead's Buying Stage before Nurturing
Prior to any lead nurturing efforts, you first need to identify at which stage of the buying cycle each lead is at. Once you've identified the lifecycle stage of each lead, you can then send the appropriate content and offers that will nurture and help push your leads down the sales funnel.
6. Setup Lead Nurturing
Not all leads are going to be sales ready. Therefore, by setting up a lead nurturing campaign you can provide your leads with relevant content that educates them and successfully moves them further down the sales funnel. Create segmented lists and workflows that trigger when leads meet certain criteria or perform certain actions, ensuring leads are receiving more targeted content which will improve your reconversion rates.
7. Remove Leads from Workflows
Once a lead performs a specific action within your workflows, you'll want to employ the setting that removes them from that workflow, yet enroll them in another one based on their action(s). It's important to avoid any lapse, as this will stall any progress you've made and prevent leads from moving further down the sales funnel.
8. Track Performance
Tracking the performance of your marketing automation is essential, as you could potentially be doing more harm than good. Keep an eye on lead reconversion rates, and talk with your sales team in order to identify problems within the sales process. By keeping your finger on the pulse, you can make necessary adjustments that will have your marketing automation performing better.
9. Improve Campaigns Over Time
As your business grows and evolves, so should your marketing automation strategy. Over time you'll want to make adjustments in the content you're sending leads, as it can become outdated and as a result, yield minimal results. As you continue to develop more content, be sure to implement this into your strategy as well. This will keep it fresh and also keep your leads engaged with your brand.
10. Routinely Analyze Your Needs
Not every marketing automation tool will be right for your company. When you first implement marketing automation, it is important to identify what your needs are and slowly implement only those tools that will help your campaign. Don't forget to routinely analyze your needs, as you may need to update or remove certain content and/or automation tools.
Want to see more checklists like this???
To see our complete inbound marketing checklist, make sure you download the free ebook below! Trust us, it's our best ebook yet!
Free Assessment:
How does your sales & marketing measure up?
Take this free, 5-minute assessment and learn what you can start doing today to boost traffic, leads, and sales.