Are you prepared for INBOUND 2017? Here's what to expect.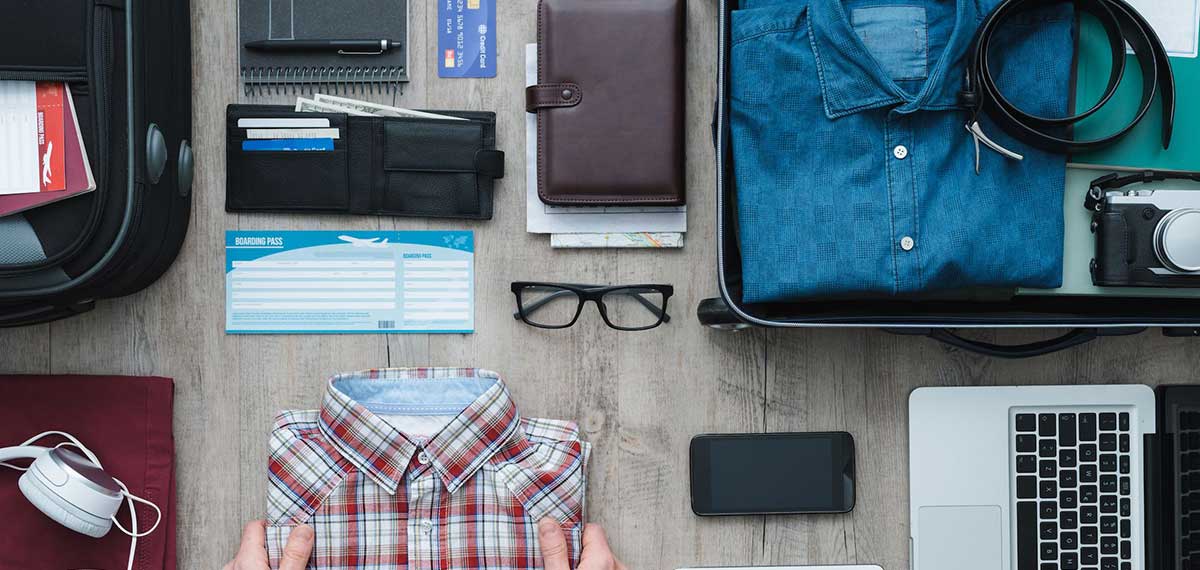 INBOUND 2017 is just two short weeks away. Are you prepared?
HubSpot's annual conference is one of the biggest marketing gatherings of the year.
If you are a marketer, you likely plan for this event six months in advance (and of course, secure your Website Throwdown at the IMPACT Booth in Club INBOUND early -- reserve yours here now, if you haven't), but, for those who are joining HubSpot and thousands of other marketers for the first time this month, you might have a ton of questions.
Good news! We've got you covered.
I've been to INBOUND 4 times, but a lot has changed since HubSpot moved its location from the Hyatt Convention Center to the Boston Convention Center.
First off, it's bigger! There are more people to organize and more sessions to plan.
Second, it's bigger! I know I already said that, but the Boston Convention Center is HUGE! In fact, 516,000 sq. ft. to be exact. That's a lot of space to cover, and HubSpot definitely takes advantage.
So what can you expect? Let's break it down!
1. Packing for INBOUND 2017:
If you're flying, try and stuff everything in a carry-on, especially if you're arriving on Tuesday.
Ladies - no reason to pack high heels or sweet-ass boots. Although you want to dress your best, this conference is not the place to dress in suits and high heels.
Remember when I said the Boston Convention Center is huge? I'm not joking. You will be on your feet from 7:30am till 10pm (or later if you get sucked into the late-night happy hours). After walking what feels like 10 miles a day, your feet will thank me -- and that goes for men as well.
Same to be said about clothes.
Ladies, good news -- leggings are in; Wear them! ALL DAY LONG! Pair with 90's flannels and striped shirts. I know you've gone shopping - every department store is screaming 90's right now. Take advantage of what's in style and wear it!
Gentlemen - same thing! No suits, no ties (aside from the occasional awesome bow-tie, if you can rock it). Instead, dress for comfort. This includes shoes and for those who think women are the only ones who experience throbbing feet after wearing heels all day, men, you'll experience that too!
But back to packing - place your shirts and pants one on top of another and roll them them up. This is the best space-saving technique when packing a carry-on.
2. Sessions - So Many Sessions:
Prior to HubSpot announcing "Pre-Registration" for sessions, I was going to give my secrets on how you can attend the ones you have the most passion about, but no need.
Last year, INBOUND introduced pre-registration and it continued this year with a rolling open date. Haven't gotten the golden email saying your time has come? You will shortly. This page has all the details.
3. Networking - The Hows and Whys:
Probably one of the things I love most about INBOUND are the people!
I attended my first INBOUND in 2013. I just started a new job as the content marketing "expert" and social media manager of a payroll company and this was my first big marketing conference, so I had NO idea what to expect!
On that first day, I participated in one of the training sessions and I met a girl from Australia. It was her first INBOUND conference as well, so naturally we hung out the entire time.
Now, every year we've gone to INBOUND, we always make plans to meet up again! The connections you make are worth coming out of your shell for.
If this is your first time, INBOUND is going to be overwhelming and if you're shy, it's even more difficult to step outside of your comfort zone and just randomly start talking to people.
My personal advice is this: everyone who attends this conference is in the same boat you're in. They are all there for the same reasons - to meet new people, to see some amazing bold talks, and to learn!
The minute you step outside of your comfort zone is the minute you grow as a person. Don't be afraid to introduce yourself, because you truly never know how that connection can make an impact on your career. You can even try one of these ice breakers.
Club INBOUND is also a great place to start conversations! In fact, you can meet our team, get valuable insight to 10x your website performance, AND score some amazing free prizes with a free Website Throwdown at the IMPACT Booth in Club INBOUND.
There are only 150 spots (for nearly 20,000 people) and they were all filled last year so reserve yours now!
4. Increase Your Online Connections:
This is an easy one, but often missed because you're trying to pay attention when you're in sessions, but posting quick hits on social and using the hashtag #INBOUND17 or #InboundSolo are great ways to increase your social reach.
If you meet someone that you really connected with, send them a LinkedIn request with a quick message "Hey, just met you at INBOUND, would love to stay in touch." This makes it easier to keep in touch by adding your new INBOUND connections to a tag.
Here's how to do that:
Once someone accepts your LinkedIn request, click on network

Hover over network and click connections

Search for the person who accepted your request

Click on "tag" - add a new tag - Inbound

Add that person to the "Inbound Tag"

Now, every time you send a LinkedIn request to someone you met at Inbound, you can follow the above, hit the tag and select Inbound - easy peasy!
Aside from connecting with people on LinkedIn, using the hashtag #INBOUND17 on Twitter should definitely produce some followers, so don't be afraid to tweet the day away!
5. Remember, This is a Marathon, NOT a Sprint!
This event is no joke! As I mentioned above, you will be on your feet from 7:30 am to 10pm (later for those who have a FOMO complex).
If you enjoy an adult beverage or 6, don't drink the weekend before! SAVE YOURSELF!
For those who don't enjoy cocktails, that's OK too, but REST UP! Get some zzz's before you board that plane or jump in your car! You're gonna need it! Pace yourself wisely! You don't have to rage on Tuesday night, because the big night is Thursday! You will need stamina to make it to Thursday night!
Don't feel like you have to attend every single session every hour of every day. Absorb what you get from the sessions and take notes. There are plenty of areas to sit, rest, collect your thoughts and of course, get some work done!
Bring your chargers for your computers and phones, and please pack light!
If you have a big, heavy computer, I recommend leaving that at home and taking something lighter. Use one bag to carry your computer/tablet in, your wallet, and your hotel card. You really don't want to deal with carrying multiple bags all day, because you'll likely not have time to go back to your hotel before the evening shenanigans start.
Bring a water bottle! You'll need it!! Stay hydrated!
So, with all that said, clearly there is a lot to prepare for one of the biggest marketing conferences of the year!
Everyone here at IMPACT is excited to meet as many people as we can! We will have a booth, so be sure to come and introduce yourself and please let us know if these tips have helped you throughout the week! Don't forget to sign up for our Website Throwdown!
Free Assessment:
How does your inbound marketing measure up?
Take this free, 5-minute assessment and learn what you can start doing today to boost traffic, leads, and sales.
Get Started
Free Assessment:
How does your inbound marketing measure up?
Take this free, 5-minute assessment and learn what you can start doing today to boost traffic, leads, and sales.
Published on September 12, 2017