Corporate diversity: Why you should look beyond the typical labels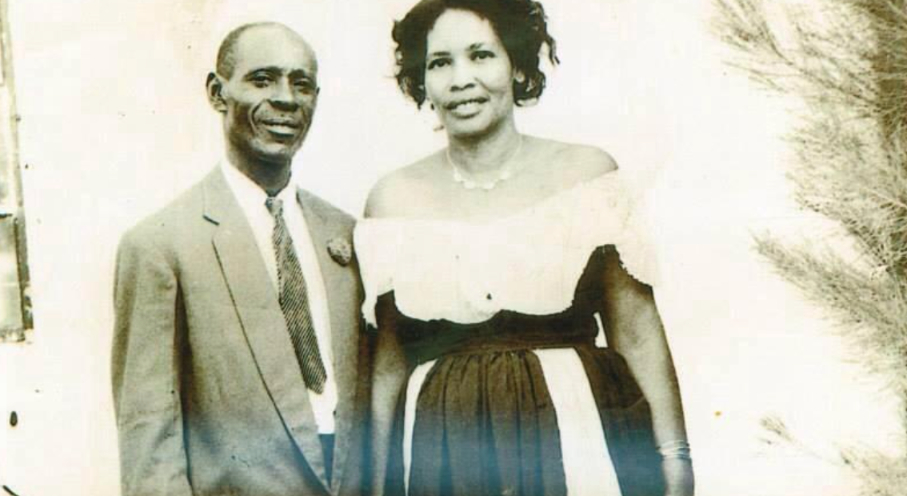 When I looked up the definition of what diversity means, a part of the definition states that it is "the condition of having or being composed of differing elements."
With this as our definition, there is diversity even in the smallest particle that makes up who we are as human beings, as well as, the earth we inhabit.
In chemistry, there are 118 different elements that make up the periodic table. When different elements are chemically combined, with the atoms held together by chemical bonds, they form chemical compounds.
H2O, for example, is the chemical formula of water. Each molecule of water is made up of two hydrogen atoms and one oxygen atom. Two "differing elements" make up something so essential to our existence.
Can you imagine the potential and success that can be born out of a diverse community within your organization all from differing elements and perspectives?
Why diversity and inclusion matters
Last year, I wrote an article on The Benefits of Diversity and Inclusion in the Workplace.
It was a deep dive into an infographic provided by the HR Research Institute that outlined the negative effects that organizations can experience when not adopting and implementing diversity and inclusion best practices within their business, and what they can do to turn this around.
According to the stats provided:
Only a fifth of major organizations excel at diversity and inclusion
Only 34% have a mandate to increase diversity in leadership roles within their organization
28% require employees to engage in diversity and inclusion training to a high degree
25% measure organizational diversity and inclusion to a high degree
26% embed the topic of diversity and inclusion in talent-development materials to a high degree
Furthermore, according an article on Whattobecome.com:
57% of employees want to see their company increase diversity
69% of executives believe that diversity and inclusion are very important issues
Companies who had a higher number of female members in the top management sector saw a higher returns
Diverse management boosts revenue by 19%
Clearly, diversity is not only what teams want, but also could be what many businesses need to improve their bottom lines.
But are they doing it right?
In light of the recent events surrounding the Black community and new conversations on how organizations can support and change the narrative, I wanted to revisit the topic from a different angle.

🔎 Related: 23 eye-opening inclusive marketing statistics that prove its power for 2021
What we think corporate diversity is
Diversity in the workplace, as stated by Encyclopedia.com is:
"employing people who may be different from each other and who do not all come from the same background. The differences may be those of national origin, physical appearance, religion, education, age, gender, or sexual orientation."
But what does this usually look like within an organization?
Do we see women in leadership roles? Do we see minorities in positions of leadership, management, or even at all in the company? Do we see a wide range of ages working side by side? Do we see community traditions and beliefs being included and celebrated? Do we see different levels of education?
The answer to these questions should be yes — but is that the reality of a lot of successful organizations?
Too often, diversity issues are addressed by slowly adding more cultural diversity, or focusing on gender and sexual orientation.
When we see groups of minorities speaking on lack of diversity, whether it be from the LGBTQ+, Black, or any underrepresented community, we see a shift to add a minority into the talent pool to assuage concerns.
But diversity means more than just putting a person of color or of different gender in the seats of leadership and management because now it's the "in" thing to do. It's not just about color, gender, and religion. It's even more than a person's social class, educational background, or age.
True corporate diversity is so much more than race
True diversity is more than just about race, religion, or sexuality.
True diversity includes disabled and able bodied team members sharing the same space, it eradicates gender norms, it means hiring single working mothers, or even hiring talent from lower socioeconomic backgrounds.
It's also about an individual's backstory.
From personal experience, a person's background or story can explain what they have to offer — sometimes even more than their resume or credentials. To understand the full picture, you have to understand a person's backstory; their experiences leading to your organization, that may not have been career-focused.
An excerpt from Focus on the Family's article on the power of story, really explains it in the best way:
"A story is like a seed. It carries a power which is mysterious, potent and continuing. When it falls into the ground of a human mind, it takes on a life of its own…

Eugene Peterson says "we live in a world impoverished of story; so it is not surprising that many of us have picked up the bad habit of extracting 'truths' from the stories we read: we summarize 'principles' that we can use in a variety of settings at our discretion; we distill a 'moral' that we can use as a slogan on a poster or as a motto on our desk.'"[1]

I think part of what Peterson is telling us is: When it comes to stories, we have the choice to become either a producer or a curator. Producers clean the story up, polish it and shape it into something – a song, a play, a novel or a sermon – which will satisfy a market or a need. In other words, they turn it into a product. So, they extract or emphasize what will serve that purpose.

On the other hand, curators have a much greater depth of respect for the story and knowledge of its true value. They know the story is not a product."
The curator is more than the producer, just like a person is more than what is on paper.
Let's start with my backstory, or background, for example.
I am the daughter of a hardworking immigrant mother and father and am an immigrant myself. I was born in Jamaica before being transplanted to the United States at the tender age of three.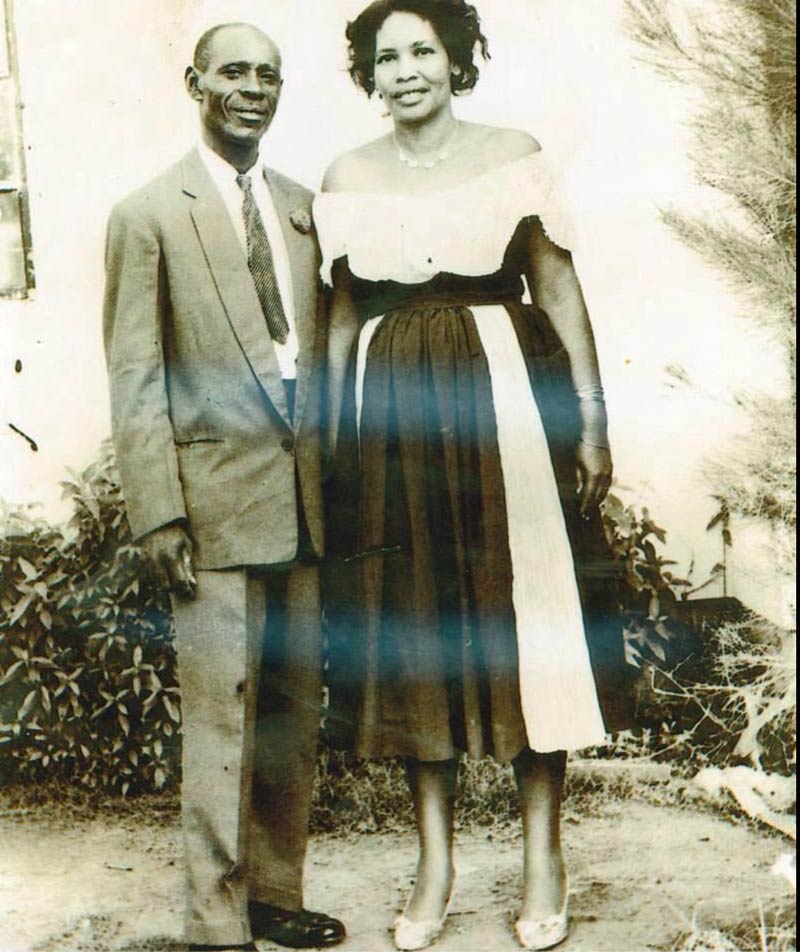 My grandparents in Jamaica, circa 1960s
This taught me at an early age to adapt to new environments and "embrace the pace" as we say at IMPACT.
My mother scrubbed floors while pregnant with my baby sister to save enough money for legal and travel expenses to make the journey, hoping to experience a better life filled with opportunities. It was she who taught me to work hard for what I want and to not make excuses.
I come from a strong culture that puts family and the needs of the community first. That taught me to put my teammates and my clients first.
All these aspects of my life have molded me into the person, teammate, and employee I am today. It wasn't my education, my pedigree, or who I knew. It was my experiences, my upbringing, and personal values.
My background would have predisposed me to work in lower-level jobs, maybe scrubbing floors as well. However, I am thriving as the Accounts Receivable Manager at a digital sales and marketing company.
My background and experiences have influenced the way I interact with our clients and finance teams. It has allowed me to be empathetic, customer focused, and hospitable.
These are things that go beyond just my resume credentials, my race, gender, or so many other labels one could put on me.
There are so many amazing people with not-so-typical backgrounds who can add great value to organizations all over the world.
Like a psychology major that used her interpersonal skills and background to become the Director of Operations for IMPACT.

Kaitlyn Petro,
Or a Latino man who didn't get to graduate college, but whose determination and keen mind taught him to code, leading to a job as a skilled front-end developer.

Daniel Escardo, IMPACT
And even an underprivileged Black youth, who learned to hustle his way through life, to become a renowned entrepreneur, content creator, and consultant.

Norman Oates, owner and operator of Norman Oates Photography, consultant, and digital content creator.
Diverse teams include people from different backstories and value those experiences they can bring to your organization.
How to be more inclusive at your organization
No matter how, when, or where you start with your diversity and inclusion initiatives, the key action item here is to actually start.
Start the conversation, start educating yourself, start educating your teams, and approach it as an organizational culture shift.
Here are some actionable steps to ensure you are equipped to begin on the right path to becoming more diverse and inclusive in your organization:
As an organization, the first step is to gather all of the data you have on your current processes and policies and team makeup.
That data should include, but not be limited to, hiring, onboarding, social codes and behavior policies as well as what makes your team diverse. Take into consideration not only race but also age, sexual orientation, educational background, visible and non-visible disabilities, and more.
This audit is the groundwork for how you will build your DEI initiative. It puts all the data on the table and enables your organization to know where it currently stands and evaluate where it wants to go, whether that is attracting a more diverse workforce community of followers or other ways to incorporate DEI in your everyday business.
2. Encourage existing employees to share their unique experiences
Creating an inclusive and diverse culture stems from the way we interact within the workplace and how as individuals we can show up as our authentic selves and share with our teams. It starts with employee engagement and letting your team know they can share parts of their identity.
At IMPACT, our Associate Director of Content Ramona Sukhraj has shared the beauty of her culture with the team by organizing a celebration of the Hindu festival of Holi, (pre-COVID).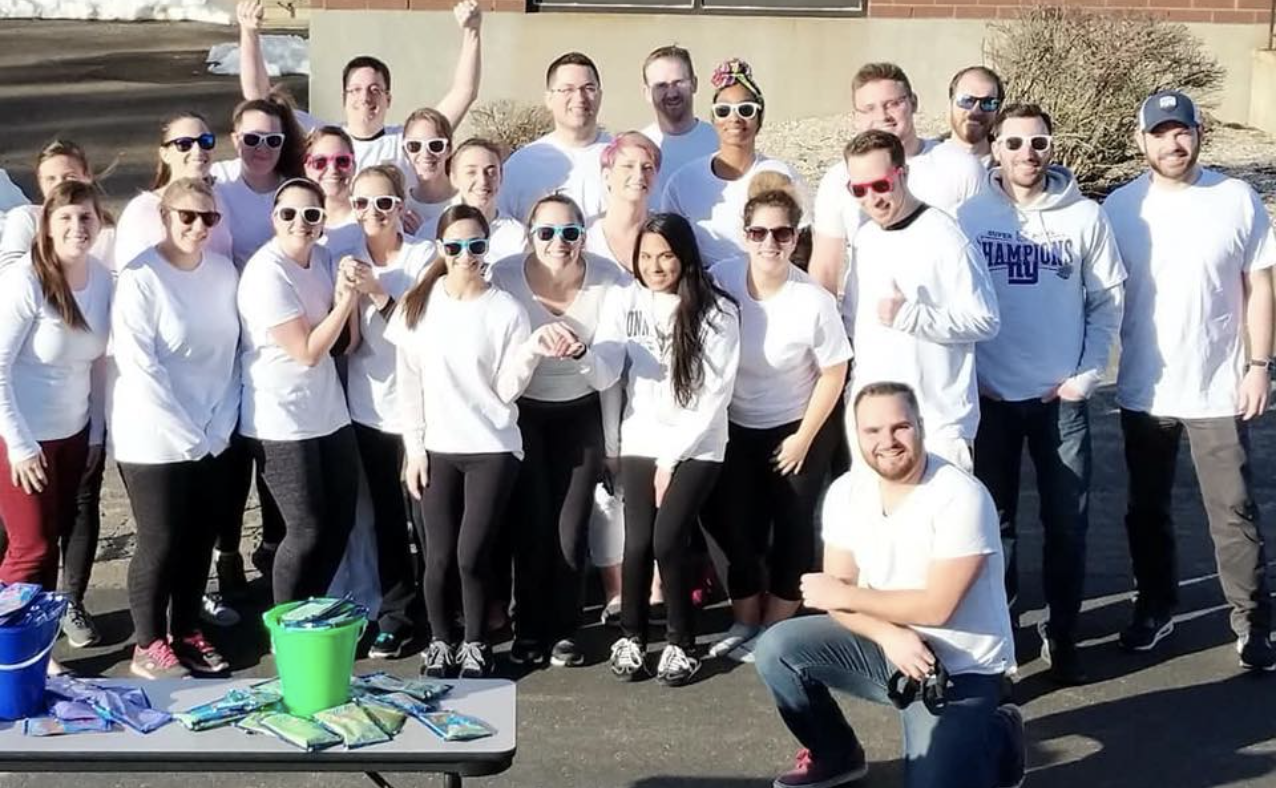 Another way we celebrate and share our unique experiences is through content.
One of our most senior UX designers, Joe Rinaldi, wrote a riveting piece on tips for color-blind designers, sharing his own experiences and successes to help illustrate them.
Both are great examples of celebrating diversity within organizations by encouraging employees to share their stories.
If you want to make your team more diverse than it already is, you likely need to try new recruiting techniques. GreatPlaceToWork shares steps to help you start creating a diverse recruiting process including:
Auditing your current job posts and make updates that encompass a wider demographic
Encourage diverse teammates to refer other diverse individuals
Create internship programs that target diverse groups
Create and maintain an organic employer brand that is both diverse and inclusive
Create company policies that encompass diverse backgrounds, such as incorporating cultural holidays as well as identifying and using proper personal pronouns for team members.
4. Encourage conversation
Many times when diversity and inclusion is brought up, it is looked upon as the "sexism training" or the "black vs white conversation," but there is more to it.
Encouraging conversations as a company and among peers is a great way to eliminate this misconception.
Here at IMPACT we have created a safe space to have conversations that enable us to learn and understand differing views and backgrounds.
We started by creating a recurring meeting bi-weekly and inviting the entire team to join and participate. Each meeting is pre-structured to ask questions to get differing opinions and perspectives.
This has opened up some great dialogue and conversations, allowing us to bridge the gap between who we are as individuals and share what makes us unique.
The conversations are a way for our team to hear different perspectives on issues that concern all of us and come together to understand each other without judgement or bias.
It also shows us where we need more education, and this is where we get to have the best conversations. By helping to foster an environment of learning, we encourage each other to ask questions to better understand other team members.
Reshaping diversity in the workplace
In my 10+ years of working in corporations, which have varied from insurance and nonprofits to legal offices, I have been, in most cases, the only racial minority (or one of a handful).
In such situations, I sought to assimilate and blend in, rather than really bringing my best experiences, skills, and personality to the team and the organizations I worked for.
I hid my true self. I hid my culture, my experiences, my lessons, and the core of who I am, a proud Jamaican, Black woman. But this was the worst thing that I could ever do.
I want to leave you with this final thought:
Do not just put a person from a minority group in a position because it's the "in" thing to do, but instead allow everyone a seat at the table.
We may not all have the same start, resources, values, and ideas, but the uniqueness of who we are as individuals enables us to make our mark in the world.
It has also allowed this immigrant from a small island in the West Indies the opportunity to contribute wherever my background knowledge and skills are needed.
The world is changing, our markets are changing, and having a team that reflects the world around you can only make you stronger.
Free Assessment:
How does your sales & marketing measure up?
Take this free, 5-minute assessment and learn what you can start doing today to boost traffic, leads, and sales.