Should you really clone all of your classic HubSpot workflows before January 8th?? [Hubcast 266]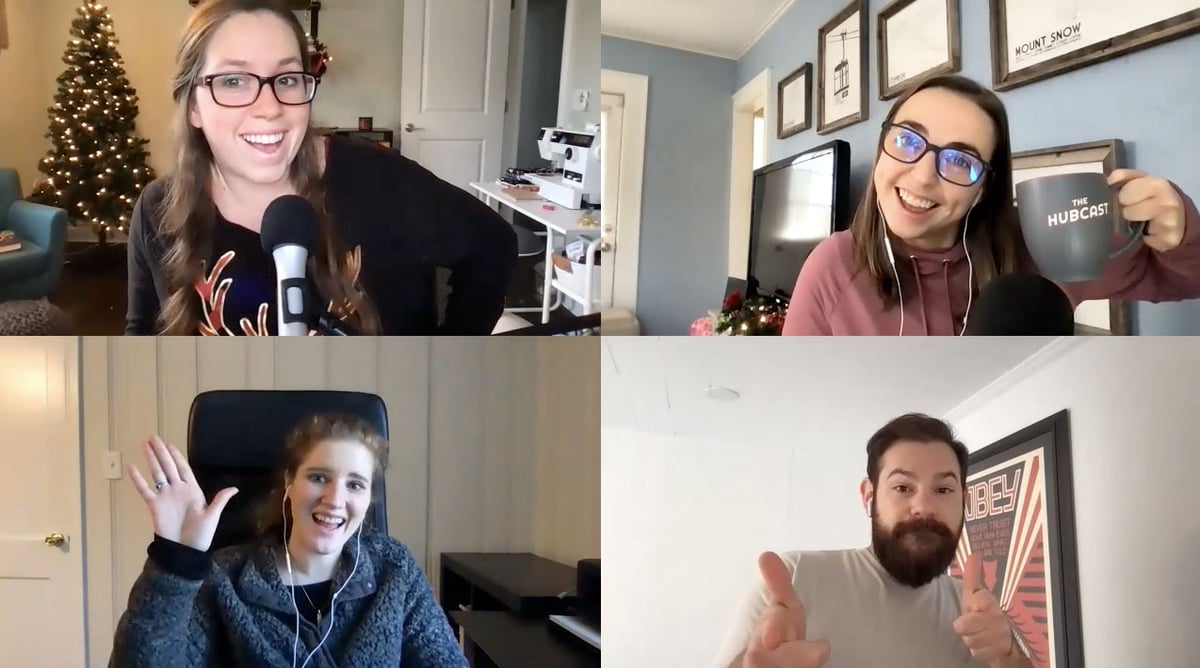 This episode of the Hubcast is brought to you by IMPACT+. If you don't know, now you know.
We've got a new voice on the show… welcome Jess Palmeri!

Certified Dope: Bri and Applied Educational Systems
Stories from the front lines of HubSpot user-ing
These IMPACT clients have been part of the Hubcast community for a long time, and there are probably a hundred Certified Dope things they've done over the last few years, but I caught wind from one of our content trainers, Jolie, of one specific thing this week and just had to call them out.
Carina Stirs the Pot: Are your workflows any good?
This week, HubSpot let everyone know that the old workflows engine will be retired on January 8th and any workflows currently built on it will be turned off automatically.
You probably got an email and a notification in your portal to clone any of your old workflows to the new workflow engine so you can keep them running.
The question though is… should you really?
Remember that one time...?
I want to take a little bit of a different spin on this. For some reason recently I've been reflecting on how much HubSpot has changed since I started using it in 2016. So I want to reminisce a little bit here with you guys…
What's the first thing you remember from when you started using HubSpot?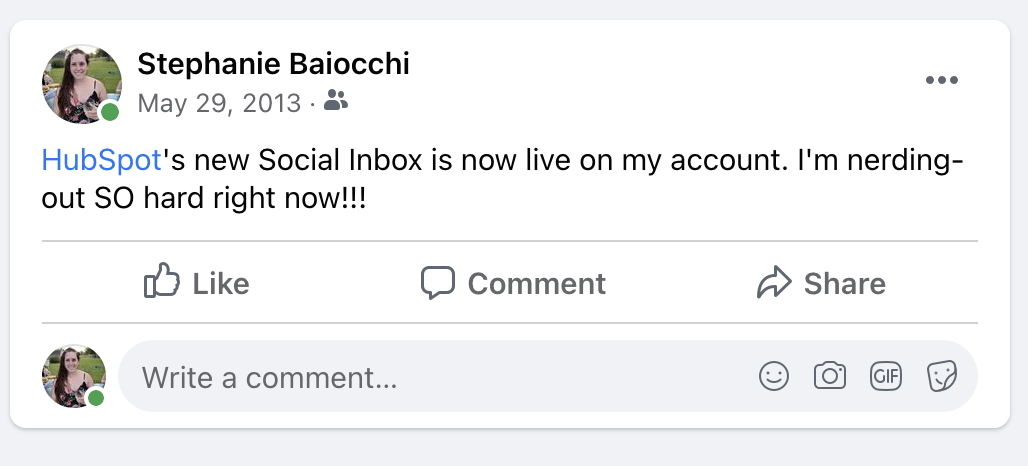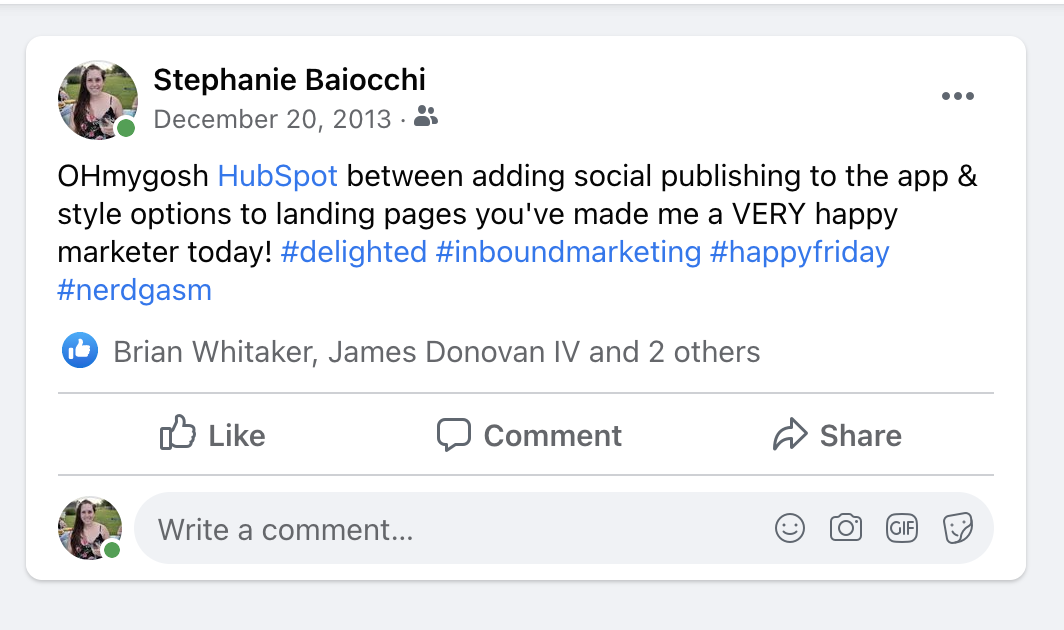 HubSpot wishlist: Conversations contacts original source = offline… why?
Shoutout to Cory from Office Interiors (a former IMPACT client) for bringing this one up, especially because as of two weeks ago it's now being reviewed by the product team! Get in there and vote this up with us so we can make sure it gets prioritized.
HubSpot updates
What's the deal with Marketing Contacts?
HubSpot released their new "marketing contacts" pricing model in October, which means every new customer is on this new model. Naturally, I went to update our HubSpot cost article this week and got into ALL the nitty gritty details of how this works. Let's break it down.
Import your blog into HubSpot using a CSV File
This is exactly what it sounds like. The irony here is that if you were trying to migrate your articles from one HubSpot portal to another, you couldn't do it, because HubSpot exports your blogs as a CSV.
Hooray, now you can!
Add Contacts to a GoToWebinar with HubSpot Workflows
"Now live is the ability for you to add contacts to a GoToWebinar meeting using a new workflow extension."
Until next time
Join the HubSpot User Slack and hang out with us!
If you're listening on iTunes - head on over and leave us a review! We love hearing your feedback, so feel free to leave some in the comments, or shoot me an email at cduffy@impactplus.com!
Until next time. This is Carina Duffy, Stephanie Baiocchi, Nick Bennett, and Jess Palmeri saying to you, get out there and get after it!
Free Assessment:
How does your sales & marketing measure up?
Take this free, 5-minute assessment and learn what you can start doing today to boost traffic, leads, and sales.