Save Time With These 7 Simple Ways to Repurpose Your Content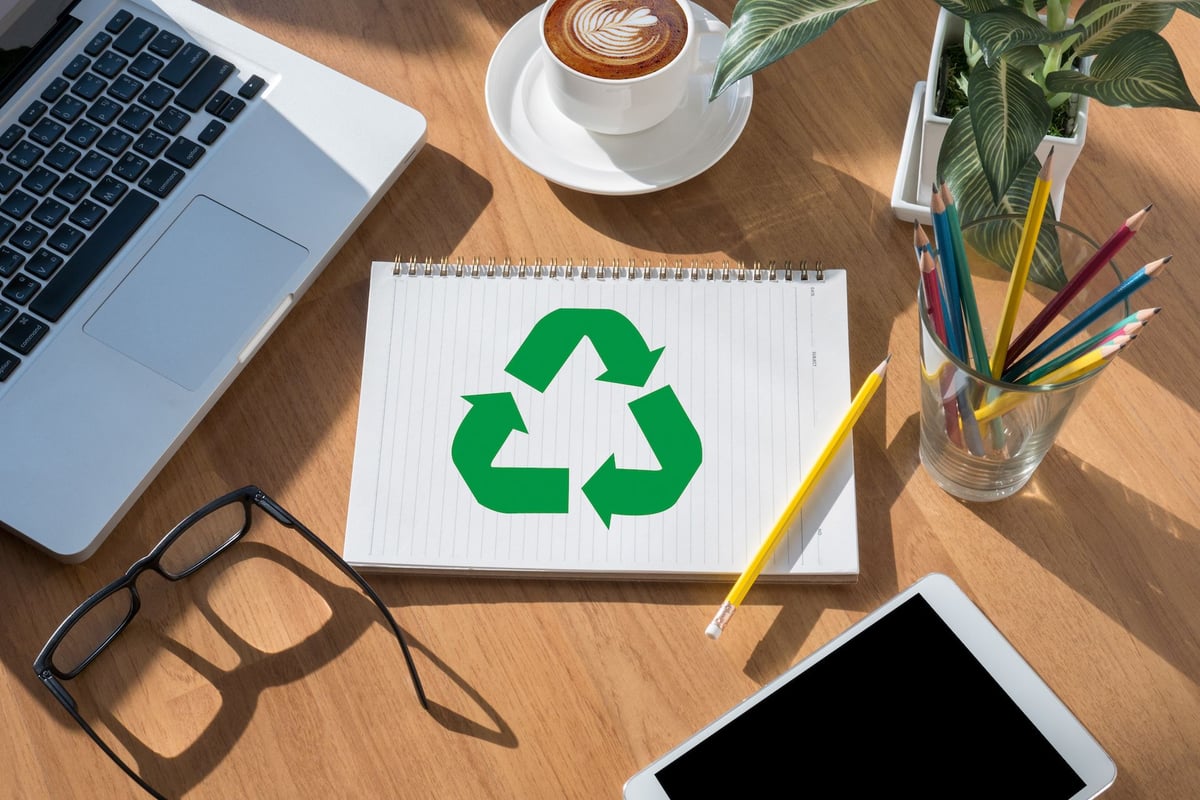 Quick! Put down that pen! (or keyboard…)
Think about how many resources you spend creating new content. You've got to think of just the right topic, use the right keywords, have internal writers or contractors create it, edit it, design it, etc. It adds up!
Once you finalize your piece, you may throw it on social media a few times and email it to your database, but before you know it, you're focusing your attention on the next new piece.
Wash, rinse, repeat. After all that work, it doesn't seem right to shift gears so quickly once you hit publish.
It's time to get out of your content marketing rut -- and save time while you're doing it.
Repurposing your content into different formats or for different personas is a sure-fire way to continually attract quality website traffic and expand your online presence - without adding new content expense.
You've already spent the time and money to produce great content in the first time. Now, find out how you can maximize your investment and fully leverage what you already have with these 7 ideas.
Repurposing Existing Blogs
1. Update and Republish Old Articles
Before you do a thing, think about what value updating a post would provide your readers. Don't update just to update.
Historical optimization is the quickest way to add extra value to the content you've already created. In addition to creating more relevant value, updating old content can increase the traffic you obtain from organic SEO and the amount of leads you generate on those posts.
Prioritize blogs with high traffic and low conversion and blogs with low traffic and high conversion. Based on where there's opportunity in your metrics, review each post for the following:
Accuracy - If your post isn't quite evergreen, update for accuracy or include newer information or statistics that would be helpful to your readers.
Internal links- update 5-7 links per article based on newer, stronger content you've produced that your readers would be interested to find.
SEO

- Review your page title and meta description to ensure it's still on point. Add in semantic keyword phrases throughout your post to provide stronger signals to the search engines what your content is about.

Primary CTA

- Update your primary CTA to a more recent/stronger offer. Weave in your primary CTA throughout the post, especially if it's longer.

Visuals

- Update screenshots and imagery with your primary keyword in the alt text. If you have relevant video content, now is prime time to add it to your posts.
2. Combine Several Blogs Into One Strong Article
You probably write about a certain set of topics, and may even create several listacles within those topics.
So, consider mixing-and-matching several posts (start with those that are under-performing) into one strong article by topic. You can even mix and match content formats like one long-form post or one extremely long list.
Long-form blog posts provide more opportunity to strengthen your primary keyword density, as well as provide more comprehensive, valuable advice to your readers.
They also enable you to creatively share on social media. Add jump links for each heading or list item, along with a custom image per link, and you have several ways to promote one post. Now that's working smarter, not harder!
3. Create an Email Series
If your buyers have a slower buying cycle or heavy research period, help make it easy by offering an educational email course. Take 5-7 strong blog articles and replicate them as emails. Create a form or landing page on your site for visitors to sign up for an X-part email series.
Here's an example: An accounting firm has several blogs on the process of submitting a government project RFP with the right financial projections. Since the RFP process in this case has a couple month prep time, this firm could turn those emails into a 7-part email series on how to ensure your cost projections are correct before submitting an RFP.
As a bonus tip, this firm should do historical optimization on all their posts regarding creating an RFP and add this email series CTA.
4. Publish Snippets on LinkedIn and Medium
Create a summary or snippet of your content to entice LinkedIn Pulse and Medium readers to click through. Since these website already have dedicated active audiences, they can help expand your audience and draw traffic back to your site.
Go More Visual with Existing Content
5. Convert Article/eBook Into a SlideShare with a CTA
Turn your written content into something visual. Use a tool like Canva to quickly turn your written content into bite-sized visuals.
You can publish to SlideShare and embed directly on your blog and social media channels, like this example. SlideShare is a great traffic referral source and backlink that allows you to add a CTA right in your presentation.
6. Create an Infographic...or 4
Comparison blogs make excellent infographics, often more than one. You can slice and dice comparisons several ways to make even more infographics that would be valuable to your audience.
For example, let's pretend you have a series of posts comparing costs of living between two countries. You can then create the following infographics:
Cost of living between several combinations of two counties

Cost of living between all the countries you reviewed

Take one item you compared, such as housing, and create an infographic depicting the cost of housing across the globe.

Do this again and again by all your comparison points.
Build Up or Breakdown Existing Offers
7. Create New Offers from Blogs (and New Blogs from Offers)
I'm sure you have a ton of great blog content to repurpose into premium offers -- and vice versa.
Three quick ways to get more out of your existing offers:
Take your top articles around one topic and create an offer

Take your top offers and build a bundle

Take your top offers and extract excerpts with a CTA to check out the full offer

Take your top offers and create a quick summary overview with a CTA to check out the full offer

Take any webinar content and build written content from the transcription
However you choose to repurpose your content, you will see an increase in indexed content, improve organic SEO, improved social traffic and more, without all the hassle of writing.
So, what are you waiting for? Go repurpose your content!
Free Assessment:
How does your sales & marketing measure up?
Take this free, 5-minute assessment and learn what you can start doing today to boost traffic, leads, and sales.