Spotify announces launch of video podcasts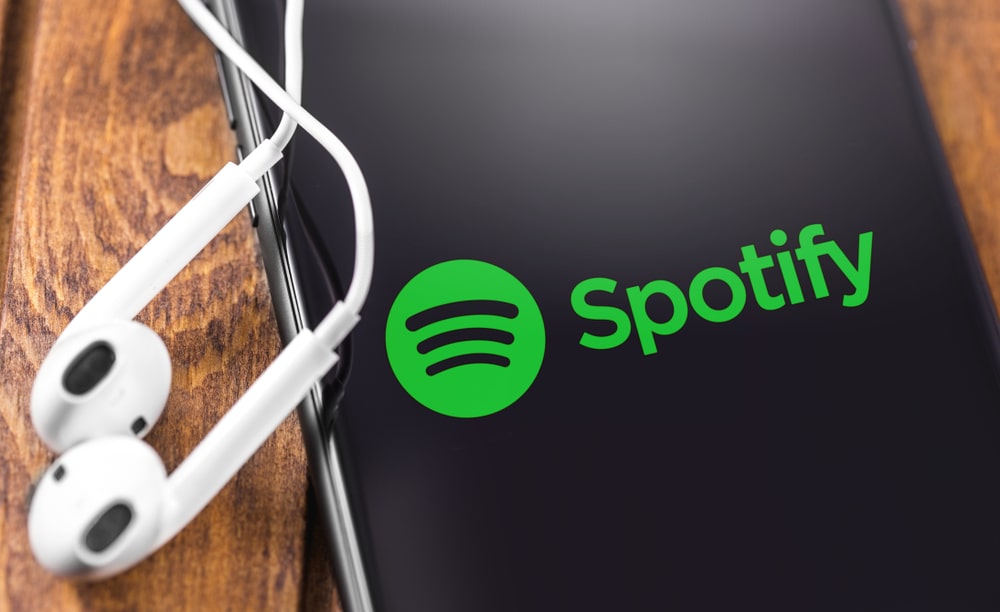 If you use Spotify to stream your favorite audio content, you might be excited to hear that Spotify now supports video podcasts for several of its podcasts.
The first video podcasts that will be available to Free and Premium users are Book of Basketball 2.0, Fantasy Footballers, The Misfits Podcast, H3 Podcast, The Morning Toast, Higher Learning with Van Lathan & Rachel Lindsay, and The Rooster Teeth Podcast.
I'm a huge Girl With No Job fan, so I will be watching the video version of The Morning Toast on Spotify as soon as it's available!
This initial rollout allows users to either watch or listen to the podcasts on both desktop and mobile versions of Spotify. The videos will be similar to what you see in this episode of The Fantasy Footballers:
For those of us who like to multitask and switch between apps on our phones, the audio will continue to play even if you are using another app or happen to lock your phone screen.
If you are using another app while listening to the audio, you will use less data than when you stream the full video.
Do you listen to your favorite podcast on the go or where you have no service? No need to worry. Spotify will still allow you to download the audio version of an episode to listen to whenever you'd like.
Why did Spotify decide to include video podcasts?
Spotify signed a huge deal back in May with one of the most famous podcasters, Joe Rogan. The deal was reportedly worth over $100 million, though that is not the main point here.
Before this deal took place, video versions of The Joe Rogan Experience podcast were posted to YouTube so fans could watch. Part of Rogan's new deal required that Spotify support the video version of his podcast, meaning that Spotify had to build out this functionality to land Rogan's show.
Spotify plans to make Rogan's podcast exclusive to its platform by the end of the year, but will allow him to post clips to YouTube in the meantime.
What does this mean for marketers?
If you aren't already doing so, you may want to consider including advertising on podcasting platforms like Spotify as part of your marketing strategy.
Since early 2019, Spotify has nearly doubled its podcast audience. Now it has over 250 million podcast listeners throughout 75 different countries.
Earlier this year, Spotify released a new ad technology called streaming ad insertion, or SAI, that lets marketers use real-time data to implement targeted ads to podcast listeners.
According to a Spotify report from 2018, 81% of its listeners took some type of action on ads they heard while listening to a podcast. These actions include researching a product online and connecting with the brand on social media.
That's a pretty significant percentage of a huge number of listeners.
There are also over 500,000 different podcasts on Spotify, so it is inevitable that there is at least one podcast that relates to your target audience.
With the addition of video podcasting to the platform, will we start seeing video ads on Spotify podcasts? If that is the case, this could open up a whole new advertising channel for those brands that have video ads that perform well on other platforms like Instagram and Facebook.
What does this mean for content creators?
Before COVID-19, the majority of people consumed podcasts on their way to and from work, while working out at the gym, on airplanes and trains, and more. Now, we listen while vacuuming, mowing the lawn, or relaxing.
But the pandemic has also affected the way creators record their podcasts, and this has made the creative process more transparent.
The fact that podcasts are recorded at home or in a makeshift studio has, in some ways, enhanced the audience's experience. Adding video is a logical next step.
Thus, it seems like Spotify is embracing the video culture at exactly the right time.
Spotify reports that "the new feature allows select creators to bring both audio and video content to Spotify, enabling them to connect more meaningfully with their listeners, expand viewership, and deepen audience engagement. It's a way to enrich the audio experience—for fans and creators alike."
The video version will give fans the chance to get a "behind the scenes" look into the recording of each episode.
It also allows early-adopting creators to gain an advantage over those who do not post video versions of their podcasts because viewers will get more familiar with the hosts that they can see.
I personally prefer to watch content over listening to it. The information just tends to resonate with me more when I can see the person talking. When you can reach people in more than one way, you're going to reach more people.
This new feature will increase viewership if others like me, who are Spotify users, can start watching podcasts.
However, the implications this change could have for ads on the platform may be the most interesting development, so stay tuned as we watch the changes roll out.
Free Assessment:
How does your sales & marketing measure up?
Take this free, 5-minute assessment and learn what you can start doing today to boost traffic, leads, and sales.