Unsummarized Table Reports, Popup Form Cookies, & New #INBOUND19 Speakers [Hubcast 223]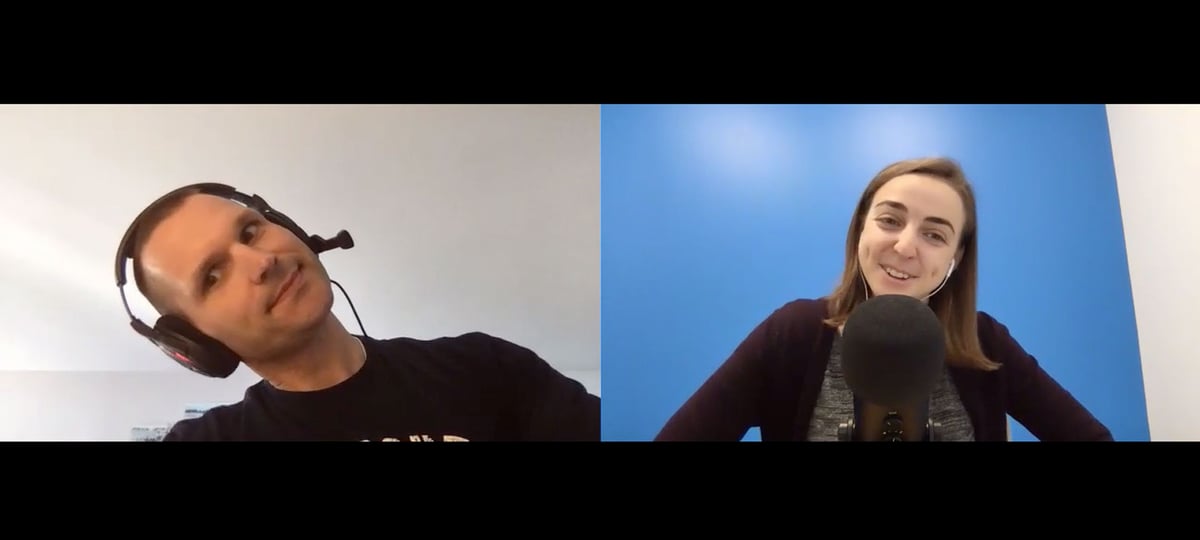 This episode of the Hubcast is brought to you by Design Pickle. Learn more at designpickle.com/hubcast.
Well there's been lots of news in the #INBOUND19 front, including some good news for your two hosts!
We've also got three new spotlight speakers:
Brad Smith, Executive Chairman and Former CEO of Intuit: "Smith served as Intuit's president and chief executive officer from 2008 to 2019, where he successfully led the company's transformation from a desktop software company to a global, cloud-based product and platform company. He has been a board member since January 2008 and became chairman of the board of directors in January 2016."
Sal Khan, Founder & CEO of Khan Academy: "Khan has been recognized as one of TIME's 100 Most Influential People in the World. In his book, "The One World Schoolhouse," he outlines his vision for the future of education. These ideas are the basis for Khan Lab School, a nonprofit laboratory school he founded in Mountain View, California, where he teaches seminars in the humanities and sciences."
Sallie Krawcheck, CEO and Co-founder of Ellevest: "Krawcheck, one of the few executives to find success in large complex companies and as a startup CEO, is widely recognized as one of the most influential women in business. She is the best-selling author of "Own It: The Power of Women at Work.""
Report on This
Unsummarized Table Reports
With HubSpot's new custom report builder, you can now save what is essentially a spreadsheet of data to your dashboard.
Shoutout to Mike at RedGuard for being one of the first people to point this out / get HubSpot to do this!
I'd say this is most beneficial on the sales side - where we can look at a table view of all of the deals within a certain subset of criteria, and then dive into them right from the dashboard.
If you create a report and select "Unsummarized data table" as the visualization, it will pull in all of the properties that you've selected as columns and literally just list out every single object that meets your filter criteria (deals, contacts, etc). You can do this for single object OR cross-object reports.
Now, if you're thinking like me, you're probably thinking, why wouldn't I just create a saved filter in Contacts or Deals or whatever if I just want to see the table view?
That's a great question - and it's really up to you. Some reps like to live off their dashboard rather than the deal view. Some managers are the same.
The main thing you can do with these unsummarized tables that you can't do with a saved filter in the object view is with cross-object data. With these reports we can see two different objects' data in columns side by side. Now that's cool.
Here's a video walking through how to create these:
What's on Marcus' Mind
How are you *really* using content throughout the sales process?
This Episode's Sponsor: Design Pickle
Design Pickle is the #1 flat-rate graphic design service.
Check out this testimonial straight from one of their customers who uses Design Pickle both for her business AND for her day to day life!
Pricing starts at just $370/month unlimited design requests and a dedicated professional designer, and Hubcast listeners even get 25% off their first month.
Learn more at DesignPickle.com/Hubcast.
HubSpot Wishlist: Lead Flow - disable cookies
This is a big one guys. Now, we talked a few episodes ago about issues with HubSpot using cookies to update and append email addresses to contact records when different users submit forms from the same browser, and how HubSpot remedied this with their option to put the "not you?" button on your forms.
This is great, BUT guess what. It's not an option for Popup Forms yet (ie Lead Flows, RIP). Ugh! This means that for people who have this issue, the popup forms tools is virtually unusable.
HubSpot Updates
A Few Updates From March
The monthly Updates in Less Time Than a Coffee Break is out for March (suspiciously late…) and we've got a few things to share!
Outlook 365 users can now send meeting invites directly from the CRM.

Quotes now have a mandatory expiration date (default will be 90 days).
You can now customize deal stage probabilities by any percentage (not just every 10%).
Until Next Time
If you're listening on iTunes - head on over and leave us a review! We love hearing your feedback, so feel free to leave some in the comments, or shoot me an email at cduffy@impactplus.com!
Until next time. This is Carina Duffy & Marcus Sheridan saying to you, get out there and get after it!
Free Assessment:
How does your sales & marketing measure up?
Take this free, 5-minute assessment and learn what you can start doing today to boost traffic, leads, and sales.