3 Psychologically Proven Ways to Convert More Landing Page Visitors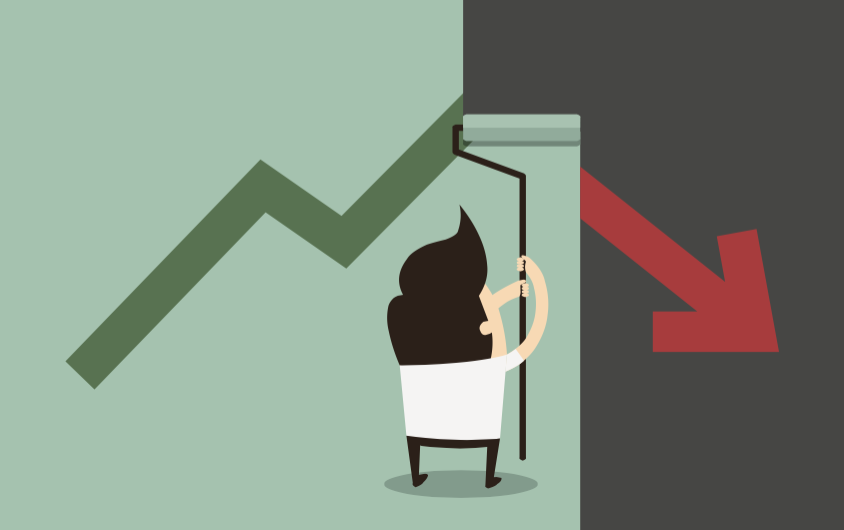 Do you want the bad news or the good news first?
Well, the bad news is that your boss is literally never going to get tired of pushing you to generate more leads for the business. It's just not going to happen.
The good news, however, is that you don't have to pull your hair out over it.
Join the IMPACT coaches for a deep dive on a new topic every month in our free virtual event series.
You see, website visitors aren't these big, scary monsters that want you to fail at your job. In fact, most of the time, they're simply potential customers that have taken an interest in your product or service.
And guess what?
They make decisions just like you and I.
Aware that generating more leads starts with understanding what goes into our decision making process, we've identified 3 psychological studies that aim to uncover just that.
These studies reveal a great deal about consumer behavior that can then be applied to your content efforts so you can convert more landing page visitors for your business.
Be aware of the (crippling) power of choice
Ever find yourself staring at a wall of products in the grocery store struggling to pick one? (I swear my grocery store has at least 50 different types of mustard.)
While choice is both desirable and powerful in many cases, too many options can have a negative effect on one's ability to come to a decision.
A study of employee 401(k) participation by Sethi-Iyenga, Huberman, and Jiang revealed just that.
The research revealed that for every 10 mutual funds that were made available to the employees, there was a 1.5-2% drop in 401(k) participation.
To further clarify, the chart below reveals a visual account of the negative effect that choice had on overall participation:
Aware that the goal of a landing page is to persuade the visitor to take action, it's critical that you're not making it difficult for them to do so.
Given that too many choices revealed a crippling effect on one's ability to make a decision, you'll want to be sure that your landing pages are dedicated to pushing visitors towards one goal.
To avoid pulling them in too many directions, consider eliminating the navigation bar. After all, you want them to convert on this page, not wander back to your homepage, right?
According to recent research from HubSpot, this strategic elimination positively influenced their conversion rates:
As you can see, removing the navigation improved the conversion rate of 2 out of the 3 TOFU offers, while significantly increasing the conversion rate of both MOFU offers (16% and 28%.)
For a step-by-step on how to remove the navigation bar yourself, check out this post.
Be mindful of the minuscule
Often times it's the littlest things that make the biggest difference.
This concept drove Dr. Robert Cialdini to explore the door-to-door donation request process of the American Cancer Society to uncover how a small change in copy could potentially influence outcomes.
In doing so, he looked closely as the response rate to the following two request variations:
A) "Would you be willing to help by giving a donation?"
B) "Would you be willing to help by giving a donation? Every penny will help."
The result?
People who were prompted by variation B were 2x as likely to donate.
In terms of your landing pages, even the smallest of changes can yield serious results.
For example, Michael Aagaard from Unbounce conducted four different A/B tests to determine what effect the wording of the privacy policy on a signup form had on the sign-up rate.
All of the tests were compared against a control variation, which simply read, "I accept the Terms and Conditions" alongside a checkbox. Each test variation kept the same format, only they added an extra line of text to accompany it.
The text variations were set up as follows:
Test #1
"100% privacy - we will never spam you!"
Result: 18.70% less signups
Test #2
"100% privacy - we will keep all your personal information secret"
Result: No significant difference.
Test #3
"We guarantee 100% privacy. Your information will not be shared."
Result: 19.47% more signups
Test #4
"We guarantee 100% privacy. We will never spam you!"
Result: No significant difference.
So what does this all mean?
Well, Aagaard's results reveal that interestingly enough, the word "spam" (even when positioned positively) had a negative effect on signups. Conversely, the word "guaranteed" seemed to have a positive influence.
Point being, choose your words wisely, and don't hesitate to test your existing copy against something new.
Leverage urgency
In the mid-60's, social psychologist Howard Leventhal conducted a study that involved the distribution of two different pamphlets which detailed the troubling effects that tetanus has on the body.
Pamphlet A described just the effects of the disease, while pamphlet B went on to explain information regarding where you can go to get vaccinated.
As it turns out, the people who received pamphlet B were nearly 25% more likely to take action than those who received pamphlet A.
This information proves valuable when it comes to creating marketing content, as online marketing relies heavily on strategic copy to persuade a visitor to take the next step. In other words, landing page copy must be incredibly persuasive if it's going to evoke action.
Back in 2012, Marcus Taylor of Venture Harbour carried out some marketing research that proved the power of urgency.
During this time, Taylor launched a Groupon-style deal for musicians. In doing so, he gave away 5,000 product packages (valued at $1,250 each) for $69 for 100 hours only.
In terms of marketing, Taylor focused heavily on leveraging both scarcity and urgency to promote the offer. This included conducting an A/B test to determine the influence these marketing techniques would have on conversions.
Here's what his landing page looked like pre-urgency:

And this is what it looked like post-urgency:

Crazy, right?
Small inclusions such as the "time to download" aim to create an added sense of pressure that has the ability to push people to act now. They also work to resolve the idea that the offering will be available later.
There's not only an opportunity to take action, but also good reason to take action.
Essentially it's this balance between opportunity and reason that allowed variation B to convert nearly 3x more people than variation A.
When creating copy for your landing pages, keep this information in the forefront. If you're creating a landing page for an upcoming webinar or free course, consider including a live counter of the number of seats left to stress the importance of taking action.
Join the IMPACT coaches for a deep dive on a new topic every month in our free virtual event series.
Register Here
Join the IMPACT coaches for a deep dive on a new topic every month in our free virtual event series.
Published on December 3, 2014