5 TED Talks All Inbound Leaders Need to Watch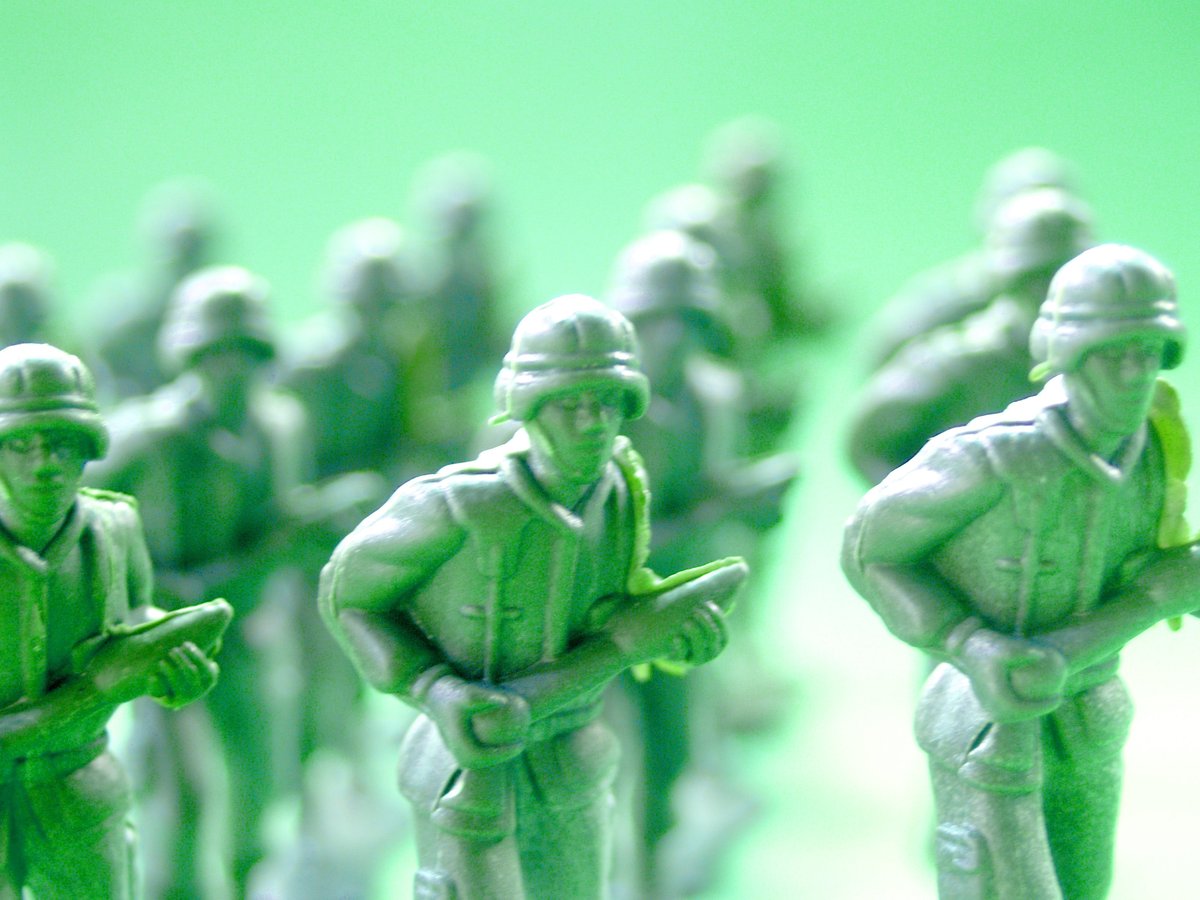 Being a leader is tough stuff.

Whether you're a General in the Army, where the decisions you make are literally life or death or you're a manager of a small, but growing marketing team (where sometimes those decisions also feel like life or death), leading can be the most difficult thing you'll ever do in your career.

Join the IMPACT coaches for a deep dive on a new topic every month in our free virtual event series.


There is no way to describe the elation that you feel as a leader when something "goes right" or you see your team success and overcome -- b

ut, there is also no way to describe the opposite feeling of responsibility when things go sideways or flat out fail.

Having a toolbox full of great leaders to learn from, to gather inspiration from, and to help you grow is vital.

For those of us who are committed to not just being leaders, but being Inbound Leaders, the following talks (ranging from specific-leadership styles to more subtle nuances of vulnerability) give us insight to how to approach leadership more holistically and as a journey rather than a destination.

Stepping into a group of people and calling yourself a "leader" doesn't make you one or them, a team.

In both in his best-seller and his TED Talk, David Logan teaches us that we are all in tribes.

Being in a tribe is something that happens automatically - whether you realize it or not.

As the Inbound Leader of that tribe (or team at work), you have influential power over how effective and well a tribe comes together and operates.

Logan unpacks how understanding where your tribe currently sits and how to support their growth both as individuals and as a team is invaluable.

His very actionable advice and scorecard to measure where your team currently is was an incredible tool for me to first understand where my team was and what I needed to foster within that team to help it grow.

The concepts of tribes and the influence that leaders can have over them are foundational in the study of Inbound Leadership. Much like servant leadership, Inbound Leaders exist to the service of their teams, not the other way around.

In inbound, where culture is paramount, tribes and the study of Tribal Leadership puts where your culture is on center stages and provides directional and immediate steps you can take to course correct if needed.

2. Simon Sinek - Leaders Eat Last

Would this be a real article on TED talks about leadership if I didn't include Simon? The answer is no; no, it would not be.

Sinek was the first major speaker/author I heard on the topic of leadership. He spoke at INBOUND '14 and his message was so powerful, I've followed his content ever since.

Now, I'm not the only wanna-be-best-ever leader to follow Simon. His TED Talk has been viewed 9 million times, but I alone can claim a cool half million of those views.

His theories on leadership are more observations and mix science, chemicals, and real-life examples of those things in action.

He teaches us that leadership is about servitude, not stature. That leaders truly and deeply eat last - that the needs of the whole come before the needs of the leader.

This is so easy to rally behind; but SO difficult to put into practice. Remind yourself where you actually rank in your team by grabbing a coffee and diving into Simon's talk.

Oh, Brené.

From her witty delivery to her oh-so-relatable stories of vulnerability, Brené's talks about the power of being vulnerable stay with you.

Now, while her research and resulting theory are applicable to nearly every facet of life, it's particularly applicable to leaders.

Inbound Leadership demands a level of vulnerability from you to your team. Without it, you can never expect them to share their biggest fears, goals, wins, and successes with you. Model the behavior you wish to see.

I shared a story months ago about how I struggled with being vulnerable and what that did to my tribe. It was a HARD lesson to learn, but one that I will never forget.

4. General McChrystal -Listen, Learn ... then Lead

Chris Duprey, our COO here at IMPACT is a student of leadership and not a half-bad leader himself. (Don't tell him I said that, I like to keep him humble!)

I couldn't begin to articulate the value of McChrystal's talk, so I'm going to let him do it:
"With a remarkable record of achievement, General Stanley McChrystal has been praised for creating a revolution in warfare that fused intelligence and operations. A four-star general, he is the former commander of U.S. and international forces in Afghanistan and the former leader of Joint Special Operations Command (JSOC), which oversees the military's most sensitive forces. McChrystal's leadership of JSOC is credited with the December 2003 capture of Saddam Hussein and the June 2006 location and killing of Abu Musab al-Zarqawi, the leader of al-Qaeda in Iraq. McChrystal, a former Green Beret, is known for his candor."
The concept of listening first sounds so obvious, but, it isn't.
It's in our nature, especially when we find ourselves in a management or leadership role to first assume that it's our job to talk. I am so guilty of this. I get nervous and just start going.

Inbound leadership requires you to assume many roles, but the single most important is that of an active listener. Listening to understand was one of the biggest pieces of feedback I had for leaders who are managing high-performers (or anyone really).

General McChrystal takes listening to a deeper level and anyone who wishes to be considered an Inbound Leader MUST watch and then apply his direction.
Servant leadership is a term that's fairly well-known, but sadly very very few leaders truly embrace the power of approaching their tribes, with a vulnerable, servant mindset.
Your job as a leader is not to point, but to elevate.
You can't elevate if you stand in front or on top. You can elevate by getting down, below, and pushing up or being a stepping stone for someone to climb.
Be the stone, the rock, the ladder for your team to climb as they learn from you and build stronger tribes around them.
We Are All Leaders...
whether we have the title or not.
For those of us with those leadership titles, the responsibility to get it right is great and one that shouldn't be overlooked. To carry an even more meaningful title of Inbound Leader, it requires that you continue to study the craft of motivation, listening, vulnerability, and strength in difficult situations.

It may seem overwhelming and it is. But, the single greatest thing you can do for your teams is to start. Make the commitment to be an Inbound Leader, truly evolve that definition to what it means to you, study the greats of leadership, and then...apply them.
What are some of your favorite TEDx talks on leadership?
Join us at IMPACT Live 2019 for more content, speakers, and networking with other like-minded marketers and business people!
Can't wait to see you there!
Join the IMPACT coaches for a deep dive on a new topic every month in our free virtual event series.
Published on October 26, 2018