5 Ways Secondary CTAs Assist in Your Sales Process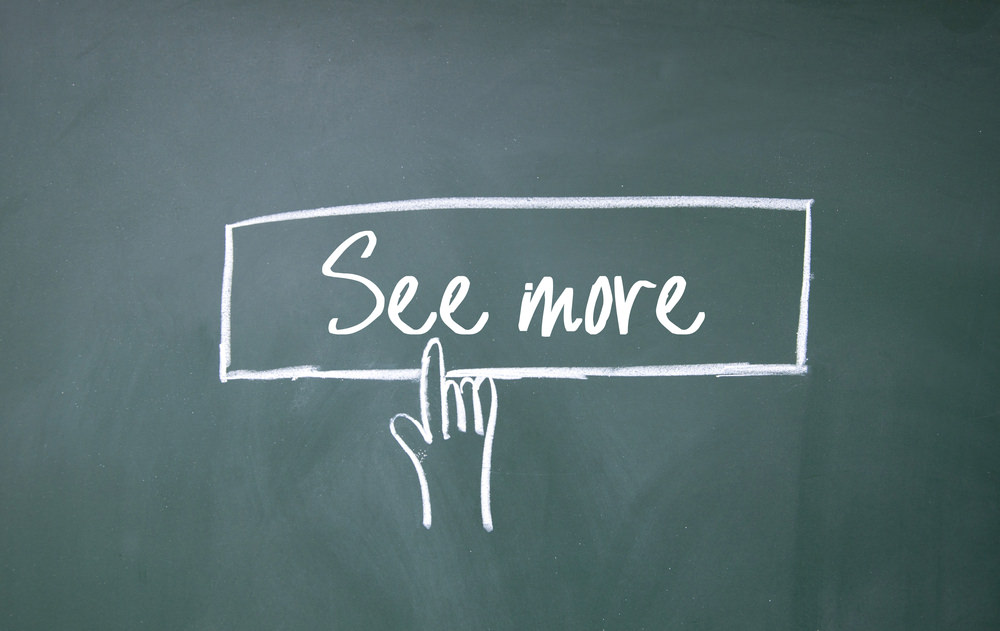 "Don't put all your eggs in one basket."
This mantra holds especially true when it comes to your lead generating calls-to-action featured throughout your website.
You already know all of your visitors are at different levels of the buying cycle, therefore you should be providing several options when it comes to your CTAs.
While you may be pushing a new ebook, or even a free consultation or product demo, what about the large percentage of your visitors who aren't ready for these yet?
Secondary CTAs will effectively address these visitors, and more importantly, work them further down your sales funnel as well.
Wait...What is a Secondary CTA?
Recently HubSpot's Pamela Vaughan wrote an article detailing the purpose and need of secondary CTAs.


So basically, the secondary CTA is an alternative action to the primary goal. Generally it is not as highlighted as the primary CTA, but it is a great way to reinforce a second option to those who don't find the primary alluring, or more importantly, aren't ready for it yet.
For example, your primary CTA may be promoting a new ebook or free consultation. But what about visitors who aren't ready for this type of engagement yet?
Your secondary CTAs could be a way to appeal to the visitors as well, promoting something of far less commitment, such as a social media follow or blog subscription.
5 Ways Secondary CTAs can be beneficial!
1. Appeals to All levels of the Buying Cycle
Each of your website visitors are at a different stage of the sales cycle. To assume otherwise would be a mistake that could lose a potential lead for your business.
Often, people who are new to your product/service are not willing to give away personal information or their money without taking smaller steps to get better acquainted with your business. So how can you appeal to everyone that might be interested in your product? By creating a secondary CTA, you are giving your potential leads options for taking the next step in your sales process.
Secondary CTAs offer a less extensive process that can draw in potential leads. Some common types of secondary offers can be subscribing to a blog simply by giving an email address, or following the page on twitter, or offering a DIY guide for those not ready to hire physical help.
This helps to fill the top of your sales funnel with leads who may not be ready to download an ebook or request a consultation just yet.
2. Increases Lead Reconversions
Depending on where your potential lead is in the buying cycle, should determine what your CTAs will offer. Suppose you are sending an email to a current lead, and one of your main goals is to get them to try a product demo, your secondary goal could be to download another ebook. This way if they are not ready to try the product demo, they can instead further their knowledge with more resourceful material, which still successfully moves them further down your sales funnel.
3. Moves Lead Further Down the Sales Funnel
One small step for the buyer...One giant step down the sales funnel!
Like I mentioned previously, potential leads might not be willing to jump right into a buying decision. Keep these visitors in mind. While it's certainly not advisable to pull all bottom-of-the-funnel CTAs off of your website, the important thing to consider is to offer alternatives for leads who aren't ready for that yet, but are capable of being pushed down the sales funnel.
4. Brings Diversity to Your Promotions
Social media can play a big role in attracting potential clients to your product/service. Secondary CTAs can offer ways of expanding your social media presence simply by having a "follow us" button.
According to Hubspot; 92% of consumers worldwide, trust recommendations from friends and family more than any form of advertising. This means Twitter, Facebook, Google+, and LinkedIn all play a huge role in getting a more diverse crowd to your content.
5. Complements Your Primary CTA's
One thing you don't want is your secondary CTAs to have to compete with your main goals. If your goal is to increase the number of blog subscriptions, don't take attention away with offering a better CTA that provides potential leads with free ebooks, etc. Instead it might be a good idea to offer a way to share the blog on Facebook or Twitter.
But on the other hand, if you are trying to promote an event but don't want to abandon lead generation, using your primary call to action as the promotional tool, and the secondary CTA as the lead generation offer can be a good way to hit two birds with one stone.
Free Assessment:
How does your sales & marketing measure up?
Take this free, 5-minute assessment and learn what you can start doing today to boost traffic, leads, and sales.