5 Words & Phrases You Should NEVER Use Above the Fold on Your Homepage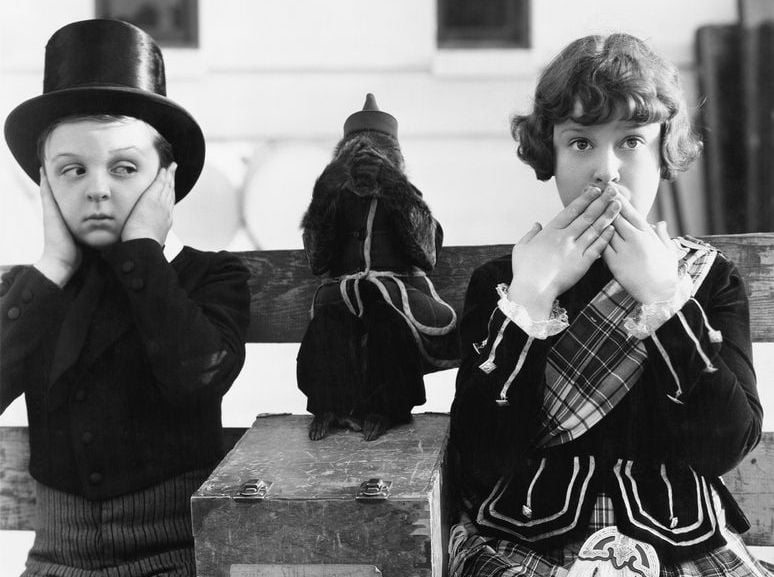 Marketing and sales are a lot like dating. There's a lot of shopping around, trying to find the perfect match, and of course, both are full of cliche pick-up lines.

Like any hopeful Romeo, the last thing you want to do as marketer is come off as cheesy, robotic, or disingenuine when a visitor first arrives on your website.

According to Microsoft Research, the average person only spends 10 seconds on your homepage if they don't immediately connect with your marketing message or offering. That means you have less than 10 seconds to make the right impression and begin the nurturing process. That's some extreme speed dating.

Now, let me ask you a question: Did it hurt? -- When your conversion rates fell through the floor because your value proposition or header wasn't resonating with your audience?

I'm sure it did, so I put together this list of five words and phrases you should never use above the fold on your homepage (or any page for that matter).
Join the IMPACT coaches for a deep dive on a new topic every month in our free virtual event series.
1. "We" and "Our"
Whether its your value proposition or a simple page header, never include first person words like we, our, or even me, my, and I. You wouldn't spend a first date just talking about yourself, would you?
As self-proclaimed CRO junkie, Peep Laja, explains "users don't care about you, they care about themselves and solutions to their problems."
In order to feel an initial connection with your brand, your audience wants to know their needs and concerns come first. Greeting them with a self-centered, "we or our" statement says you care more about your own accomplishments and success than theirs. (The one exception being a company-backed promise, of course.)
What can you do? State your header in terms of what the subject matter will do for your audience. No one cares about what you do unless there's something in it for them, so catch their attention with value above the fold, and discuss the details as they continue to scroll as Spotify does.
2. "Results Oriented"
Let's dissect this phrase. When a company describes themselves as "results oriented", they're saying they are focused on achieving data-backed returns. Isn't this stating the obvious? Shouldn't EVERY business be results oriented?

Telling your audience that you're results oriented is not offering them any unique value or convincing them to work with you over your competitors. It's merely reiterating that you are aware that you should be impacting their bottom line.

What can you do? To paraphrase Seinfeld's iconic Kenny Bania: specifics are gold, Jerry, GOLD! State specifically what kind of results your clients or customers can expect from doing business with you.
Take a page out of HubSpot's book. When you first arrive on their homepage, they begin by saying they'll grow your business, but then continue to elaborate by saying specifically that they'll grow your leads, traffic, customers, and revenue, amongst other things.
3. "Save Time and Money"
I don't know about you, but this phrase screams infomercial to me. Time and money may seem like universal concerns and benefits, but they are extremely subjective and assuming that they aren't is nothing short of lazy marketing.

Psychologically, depending on your visitor's personal and financial situation, maybe he or she couldn't care less about saving money, or perhaps they think that good things take time and therefore shouldn't be rushed by saving time.

In a 2011 study by the Journal of Experimental Social Psychology, Sanford E. DeVoe argued that the equating of time with money since the Industrial Revolution has ultimately inhibited human beings ability to enjoy either, so including this phrase is more likely to cause distress than success in winning your audience over.

What can you do? Instead of simply saying you'll save the reader time or money, illustrate how with an example that speaks to the emotional effects of doing so. Paint a picture of the positive experience your product or service will help make possible, like Simple Online Banking does with Simple Instant.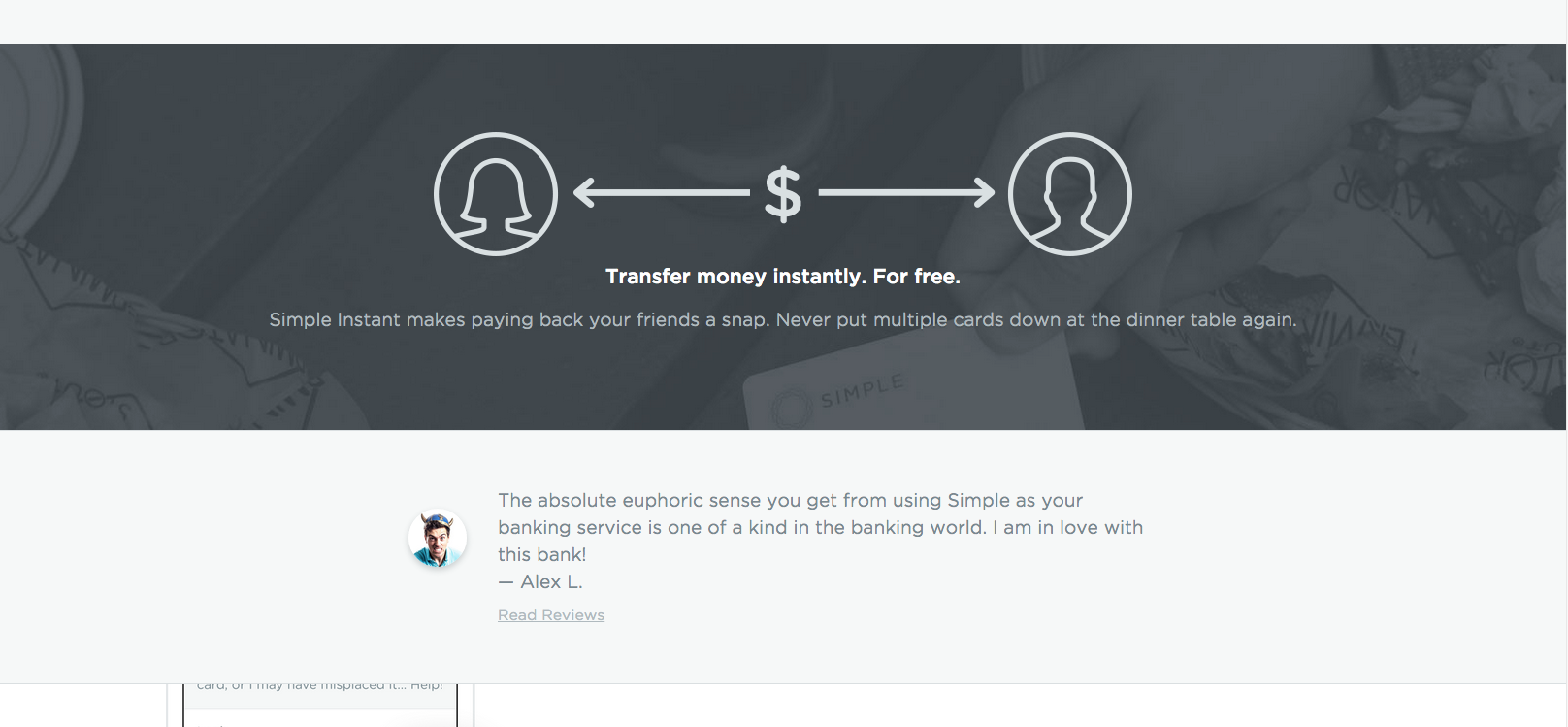 "Transfer money instantly. For free. -- Simple Instant makes paying back your friend a snap. Never put multiple cards at the dinner table again".

All of us have been in this predicament at least one; trying to split the bill and confusing each other and the waiter along the way.

Simple puts you into this vivid, relatable situation, illustrating how they will be saving you the time and frustration of trying to pick up the tab. This not only artfully replaces a cliche marketing pick-up line, but it makes the benefits of choosing Simple far more tangible.
4. "Collaborative"
Collaboration is a universal standard in the business world today. While in the past, many insisted on "leaving it to the experts", today we know the importance of examining a project from different perspectives and are even turning to each other for answers in what's being called the "Collaborative Economy."
As with any relationship, we need to work together to achieve the best result, so clients expect to have their wants, needs, and insights to be heard and incorporated into the finished product.
What can you do? Instead of claiming to be collaborative, go into detail about what makes you so. Describe your processes and your approach to communication. Tell your audience what sets your approach to collaboration apart from the rest and why it is more effective.
5. "Expert", "Innovative", and "Strategic"
How many times have you come across a company website and seen one or more of these words stretched across the screen?
While none of these adjectives are bad things, they are overused, and frankly, they are characteristics that should speak for themselves.
In our Catfish culture, it's not enough to just say how great you are, you've got to prove it. If your business has truly been a strategic, innovative expert in its field, it will show through its work.

In addition to expert, innovative, and strategic, you should also steer clear of boastful, self-proclamations like:
Analytical
Proven Track-Record
Dynamic
Unique
Creative
Ground-Breaking
What can you do? Instead of boasting about your accomplishments or redeeming qualities, highlight them through a portfolio, testimonials, case studies, and industry awards.
If you're innovative, describe how your processes or products are different. If you're analytical, show me some of data-back results you've achieved. These facts will do more convincing than any empty self-proclamation or hyperbole ever could.
Join the IMPACT coaches for a deep dive on a new topic every month in our free virtual event series.
Register Here
Join the IMPACT coaches for a deep dive on a new topic every month in our free virtual event series.
Published on April 7, 2015