5 benefits of hosting an online community in the age of social distancing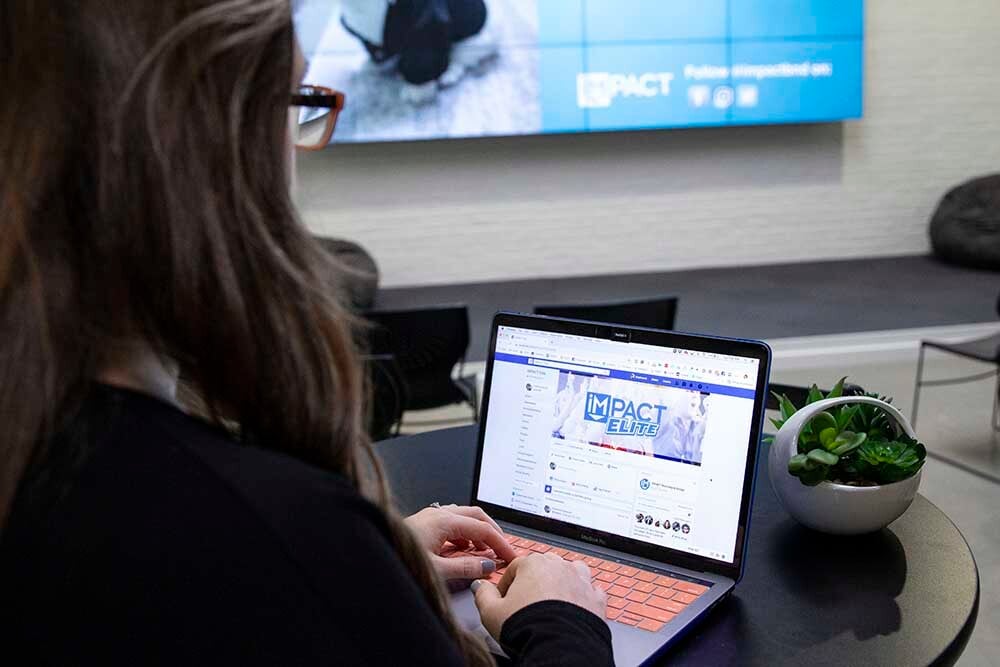 Benefits of hosting an online community during social distancing
Brings together niche communities
Gives members a place they can feel safe
Eliminates typical networking barriers
Connects members with potential job or partnership opportunities
Online communities are free to build
I'd never been a community manager before starting in my current role as a community and events manager back in February.
I always enjoyed helping people, taking part in different conversations, and have what I think is a friendly face, but on the brink of what we now know is a global pandemic, I suddenly found myself thrown into a situation few are prepared to handle.
I was now responsible for over 6,000 people's well-being in our Facebook group, IMPACT Elite.
"YIKES, do I know what I'm getting into?," I thought.
I didn't.
However, in the months that followed, I saw the power of what an online community can be for its members.
As society retreated to their homes for quarantine, businesses began to hurt and panic began setting in. In that moment of vulnerability and uncertainty, members didn't go silent. Instead, I saw our members rallying to help each other navigate the new reality.
Business owners, marketers, SEO experts, sales teams, everyone was figuring out what they needed to do to stay afloat.
It opened my eyes to how important online communities like ours are.
Online communities provide an avenue for human interactions with different people around the world at any time.
I know that's what people say about anything regarding the internet nowadays, but a well-run community is more personal. It can help you learn, grow, laugh, or find exactly what you are looking for.
In this age of social distancing, the opportunity to have an online community of your own has never been more possible nor important.
Online communities are one of the easiest and most effective options when it comes to building genuine connections with your audience, discovering new opportunities, and making a smart, cost-effective investment for your business.
Consumers and professionals alike are continuing to deal with the challenges of COVID-19, quarantine, social distancing, the whole shebang. Now more than ever, they need a place to go to, and every brand and every industry needs an online community.
Is that why they are getting so popular all of a sudden? Honestly, it wasn't like communities weren't already popular and valuable before this all began.
Online communities have been around for so long, what changed to make them popular now?
Online communities aren't something new because of social distancing. They were rapidly growing well before all of this began.
In 2017, approximately 72% of all internet users participated in forums, blogs, or some sort of an online community or group. That number has now grown to over 76% since 2019.
However, with quarantining and social isolation, loneliness in the United States has increased by as much as 30%, and emotional distress has tripled. That means, what has changed in this new era of social distancing is the increasing need for inclusion and connectedness.
In the past, online communities were a place to ask questions and follow up on in-person events or conversations.
Now they are a premier spot for starting those conversations and driving valuable interactions for like-minded people in your community or industry, and owning the place for that conversation gives you a major opportunity to build long term relationships.
In this article, I'm going to share the five main benefits of hosting an online community in the age of social distancing and how you can take advantage of the opportunity that is in front of you.
1. Brings together niche groups
As online communities have grown in popularity, they've become increasingly niche in their audience, allowing users to find any group they could want.
Why is that so important? Consider the way marketing has shifted in the past few years as an example.
In the past, the goal was to reach as many people as possible and cross your fingers for a very small percentage to engage.
Today, marketing is focused on personalization and very targeted campaigns. Online communities function the same way.

Many online communities fail because they are so broad, they don't capture a specific group of people or cater to a specific interest.
With social distancing and quarantine now in play, specificity and finding a targeted audience who will want to engage with you as well as each other is crucial for online communities, especially when meeting up is limited or eliminated.
As Benjamin Vaughan discusses in his article Successful Online Communities Address The Primal Urge To Belong, the "tribe factor" is a critical component of creating an experience that feels personal and welcoming.
The tribe factor refers to that sense of connection to the group, or as Vaughan calls it "the magic 'belonging' ingredient."
To keep your members coming back and engaged, especially in the age of social distancing, your online community must create an environment of belonging where users feel personally accepted.
A fun example I always think of when it comes to specificity is the International Kazoo Players Association. This Facebook Group was put on the map after Facebook released this commercial using them to promote Groups.
This group now has over 9,000 members!
I know this is a more fun example, but it is a statement for how specific and unique any online community can be. People are passionate about everything, so you need to capture your audience's niche.
This will make for an online community of passionate, engaged, and (in sales terms) qualified users that you want to be engaging with.
Your goal doesn't have to be creating the biggest online community out there. A community that is built around loyal members who share the same interests will keep them coming back and make the group feel special or unique to them, even with social distancing.
2. Gives people a place they feel safe
Safety and protection should be standard with any well-run online community. However, now more than ever, this is what members come to expect.
Feeling safe in a community means more than just enforcing rules upon your members, though. It means feeling comfortable sharing personal things or having vulnerable discussions.
For example, I'm part of an online running community called Sub 30 Club.
This group was originally created for everyday people who were looking for support in the common goal of getting off the couch and running a 5k (~3.1 miles) in under 30 minutes.
As Sub 30 grew, it began to reach further and became mainly about encouraging anyone to run and share their journey of running outside of the initial goal.
As quarantine began, it seemed this group might lose its spark not being able to get outside (no, treadmills are not better than running outside).
However, the exact opposite happened. People became more engaged and even more encouraging of their fellow runners. As we were all in the same boat of social distancing, it became yet another point we could connect on.
Here's an example of a post shared just a few weeks ago.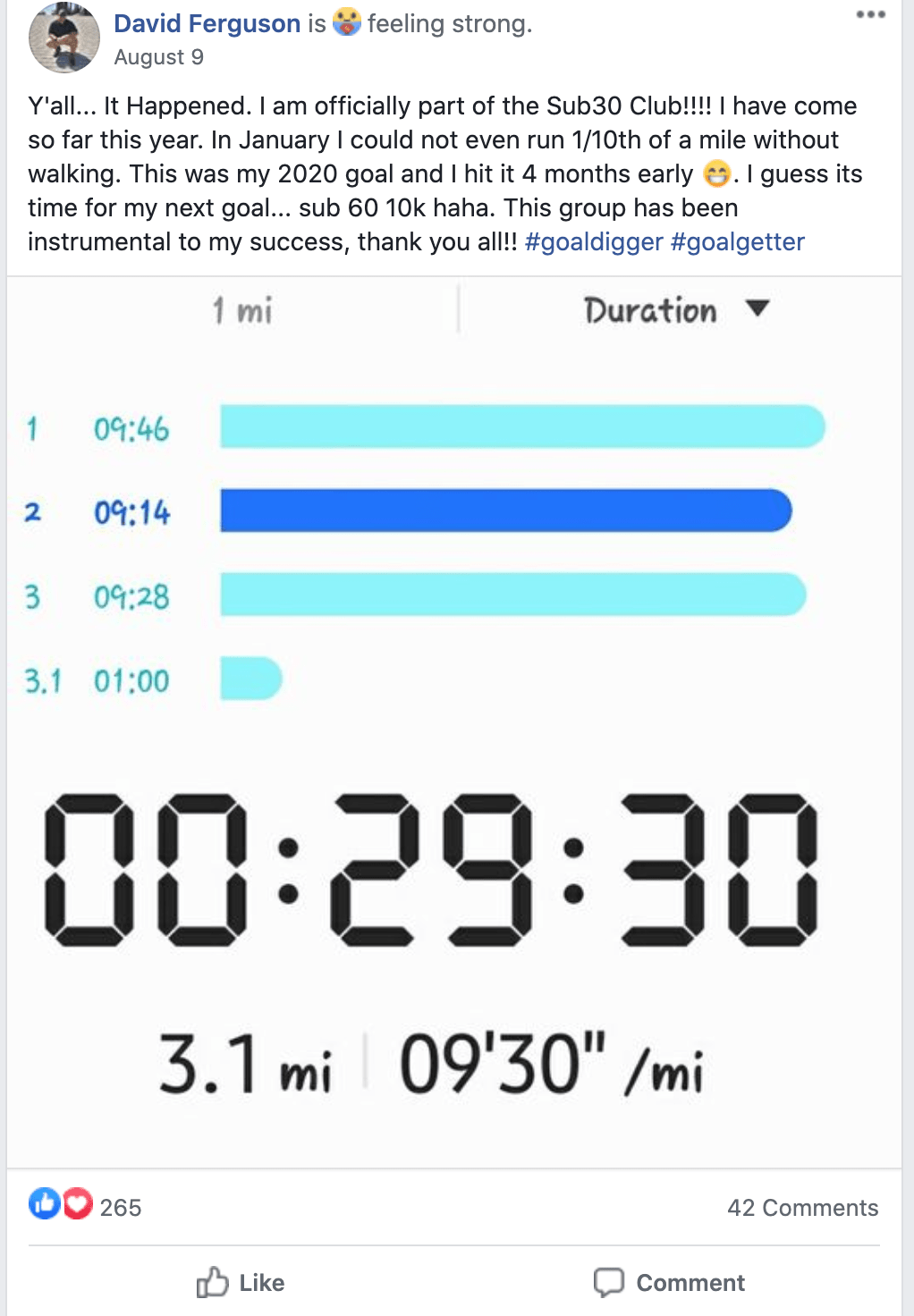 Way to go David!
Not only does this community boost up their fellow members (all 260+ reactions and 40+ comments), they make everyone feel safe by encouraging these conversations.
Runners come here to share their struggles, ask for help, and gain motivation so they eventually can share their wins with the group just as David did here. That vulnerability goes a long way and makes communities like Sub 30 stand out.
During social distancing, having that place to share personal experiences without attack or judgment is indispensable and acts as a digital safe haven for members.
3. Eliminates typical networking barriers
I've already mentioned how impactful online communities can be in helping to build strong, meaningful connections, but what makes them even more powerful is their ability to connect people across the globe.
There are millions of smart, accomplished individuals you can learn and grow with both here and abroad, but with traditional in-person networking, we aren't exposed to them. Even outside of social distancing orders, online communities break through these barriers.
Geographical barriers
This may be one of the more obvious barriers but is still worth mentioning. With travel restrictions being put in place both domestically and internationally, as well as social distancing restrictions in local areas, going to in-person events or meetups is next to impossible.
However, with an online community, there is no need to worry about that. Instead, you can connect with users from around the world while sitting on your couch.
Plus, if you have an international audience in your online community, this can provide diverse perspectives to conversations, opening the eyes of different members to new ways of thinking.
Time barriers
Tied to the geographical barriers, time barriers can make it difficult to connect with others. While you might be getting started with your workday, another member might be brushing their teeth and crawling into bed for the night.
However, with an online community, members aren't limited to the confines of their 9-5 day to communicate with each other. Instead, their time for involvement is whenever they are available.
Synchronous communication barriers
With the other two barriers in mind, this final barrier captures the full product.
An online community allows for communication to start and stop whenever members are available. It is also easy for new members to get involved in the conversation whenever they choose.
This is because conversations in online communities don't disappear as Snapchats or Stories would. Instead, they are always there for members to join and add to as they please.
These barriers, while not unique to this social distancing reality, play a more significant role now than they have previously.
4. Connects members with potential job or partnership opportunities
We all know the economic backlash this pandemic has brought. Many businesses have struggled to stay afloat and top talent has struggled to keep their jobs or find new ones.
And social distancing doesn't make it easier. With limited synchronous and in-person networking experiences, it can be very difficult for companies and job seekers to connect. While job boards and the typical application are still a good tool, as many as 70% of organizations prefer to hire through personal connections and networking.
This is due to the increased quality and trust that comes from referrals and personal connections you, your friends, or your employees have.
An online community can make this even easier. Rather than having to reach out to your network to find job seekers, they can all be found in one place if you build. Let me give you an example.
Although Facebook isn't your standard job searching tool, each month I share the Elite Jobs Thread which is where prospective job candidates or companies looking to hire can share open positions or expertise and connect.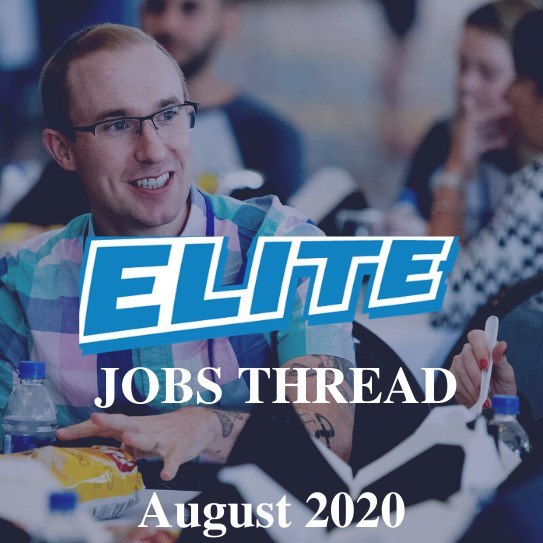 These posts allow for hiring and prospective members within our group to connect directly and build rapport, sometimes without even posting the job live onto their website.
Plus, these aren't just full-time hires either.
There has been an over 25% increase in freelance job openings due to companies looking to fill gaps in their company during trying times.
Using niche, online communities to connect freelancers with companies looking to hire on an hourly or project basis can save both sides a lot of time trying to find the perfect match.
With it being tougher to connect directly with businesses, online communities are also a great place to meet potential prospects, sponsors, and partners looking to connect or collaborate with your or your business. Members can propose opportunities for promotion or even ask for your services directly in the community.
5. Free to build
Money is tight right now for individuals and organizations of all sizes. Companies, especially in these more trying times, have to justify each expense they take on as an investment towards long term success.
How do online communities factor into this? Lucky for you, many of the prominent platforms you can host them on are free such as Facebook groups, LinkedIn groups, and Slack teams!
While there will need to be a time investment for yourself or your team to research and build out the platform, your upfront costs will likely be non-existent.
Plus, with all the value we have already listed above, that means that a next-to-zero cost tool could bring serious value to your organization immediately.
Now is the time to create your online community
In a Forbes article titled How Online Communities Are Saving The World, Benjamin Vaughn explains why now may be the best time for hosting an online community on any platform:
"Among the mire of the crisis, we've seen some flashes of hope and change for the better. People are connecting in new and interesting ways. There seem to be two reasons for this: (1) every community and group is niche and consumers have come to expect services that cater to their specific niche, so they're happy to test out platforms to find the one that works for (or at the very least they're happy to settle for the time being for platforms that are good enough); and (2) most people have more time available to look for platforms."
Both the need for community and the patience with different platforms are at an all-time high. As social distancing continues, online communities will continue to grow, so don't wait!
Every space deserves to have a community they can go to with questions, wins, feedback, and advice. Your industry or niche needs an online community that can bring like-minded people together.
Not only do they need to engage with others in their world, but they also need a thought leader to guide them along the way. Even if a community exists, your most loyal customers and brand advocates are looking to build that personal connection with you and your team that will lead to long term partnerships.
Ready to get started on building your online community? Check out our comprehensive Online Community Management Pillar and create a community that will last long after the age of social distancing.
Free Assessment:
How does your sales & marketing measure up?
Take this free, 5-minute assessment and learn what you can start doing today to boost traffic, leads, and sales.