The benefits of diversity and inclusion in the workplace [infographic]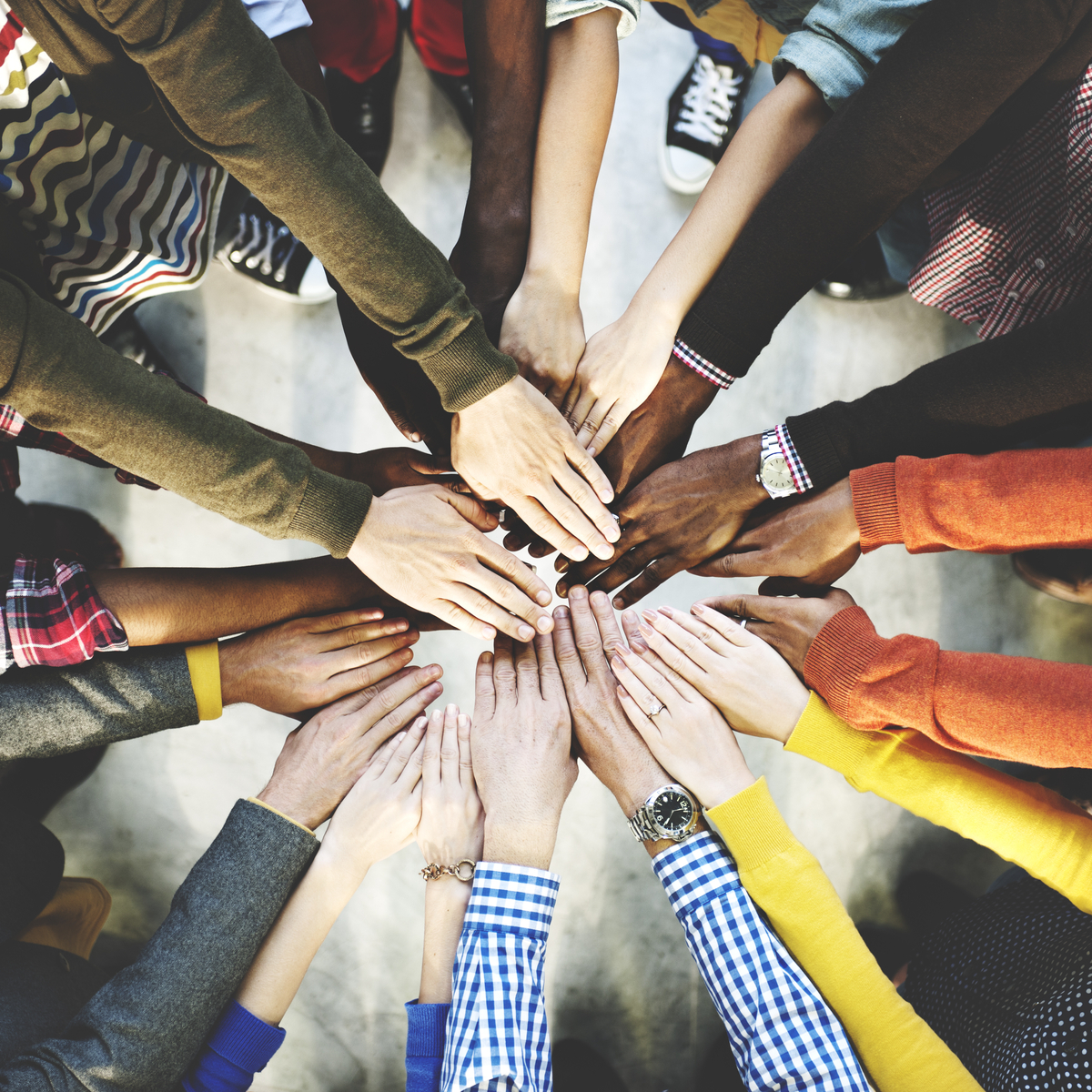 How diverse and inclusive is your organization?
Diversity in an organization means that the talent that makes up the team includes people of different genders, ages, religions, races, ethnic and cultural backgrounds, sexual orientations, languages, education, and various skills.
Diversity and inclusion are not just another trending topic. Rather, studies show diverse organizations have better success rates and higher profitability.
Your business can gain access to different backgrounds and beliefs that come from a diverse pool of talent. This, in turn, can help to bring insight into what are the needs and motivations of your customer base.
Unfortunately, many businesses are still failing in this area.
The infographic provided by the HR Research Institute explains the negative effects that organizations can experience when not adopting and implementing diversity and inclusion best practices within their business, and what they can do to turn this around.
Survey says...
Only a fifth of major organizations excel at diversity and inclusion

34% have a mandate to increase diversity in leadership roles within their organization.

28% require employees to engage in diversity and inclusion training to a high degree

25% measure organizational diversity and inclusion to a high degree

26% embed the topic of diversity and inclusion in talent-development materials to a high degree
However, many organizations are still trying to adopt diversity and inclusion, and many can probably say, "our workforce is more diverse than it was years ago."
The HR Research Institute states:
"Over half (53%) of HR professionals agree with that statement, whereas just 16% disagree. In short, most organizations have become more diverse, while some have become less diverse. Therefore, the need to manage D&I well has increased. The bad news, however, is that organizations still tend to have poorly developed D&I initiatives and only about half say that their workforces reflect the demographics of the marketplace. Moreover, the leadership ranks of most organizations still tend to lack significant diversity and inclusion."
According to HR professionals, less than a third (29%) of organizations are not adopting or embracing diversity and inclusion best practices and initiatives.
One aspect of success of any organization is how well changes and initiatives are introduced as well as adopted. If there is a shift or change within the company, everyone must be on board and fully embrace it in order for it to be successful.
But, times are definitely changing.
How diversity and inclusion can affect your business
Studies have shown that even though there is a real need and want for most organizations to incorporate such initiatives, few if any, have come up with an initiative that really works.
The first step to identifying whether your organization is on the right track to diversity and inclusion adoption is to make sure that it also aligns with the overall organization's vision and goals.
By doing this, you are getting a better understanding of your consumers, which is helped by having a diverse team that is a direct representation of your consumer base.
The next step is to get buy-in from everyone within the organization. This should not just be another initiative for only a few volunteers. This initiative should be organizationally adopted, implemented, and followed.
Many organizations, sadly, fail to realize the benefits of the performance potential of diverse teams.
How can organizations do better?
Organizations can do a lot better when it comes to diversity and inclusion. There are many areas that can be improved upon.
Companies can require employees to engage in more trainings as well as to measure how well their initiative are doing on a quarterly basis and continue to improve.
Another area is implementing diversity and inclusion training in the employee onboarding process to get new talent bought in from the start, as well as implement it in current talent-development.
Some ways you can implement diversity and inclusion in the employee onboarding process from the very start is by using gender-neutral language in job descriptions, committing to building and achieving a diverse and inclusive culture, diversifying your pipeline, ensuring that underrepresented employees are included in interview process, as well as introducing diversity and inclusion early on in the employee's life cycle.
A major area to highlight is making sure that diversity and inclusion climbs all the way up to leadership. Representation of persons from various backgrounds is crucial to the success of an organization.
Set annual goals towards improving diversity within your organization, as well as maintaining open communication regarding ways to change things for the better.
Some benefits of an effective diversity and inclusions initiative can be seen within your talent pool by different perspectives, boosted innovation, better problem solving, decreased impediments, less employee churn, and so much more.
Did you make the grade?
Whether you are already implementing effective diversity and inclusion initiatives within your organization, or you are just beginning, research shows all the many wonderful benefits to organizations across the board.
Many have seen success, and many are on the road to achieving very effective programming within their organization.
Simply put, if an organization is scaling and growing and has not implemented a diversity and inclusion initiative, it will not see as much success as others that have.
So what are you waiting for? Start the conversation today with your team!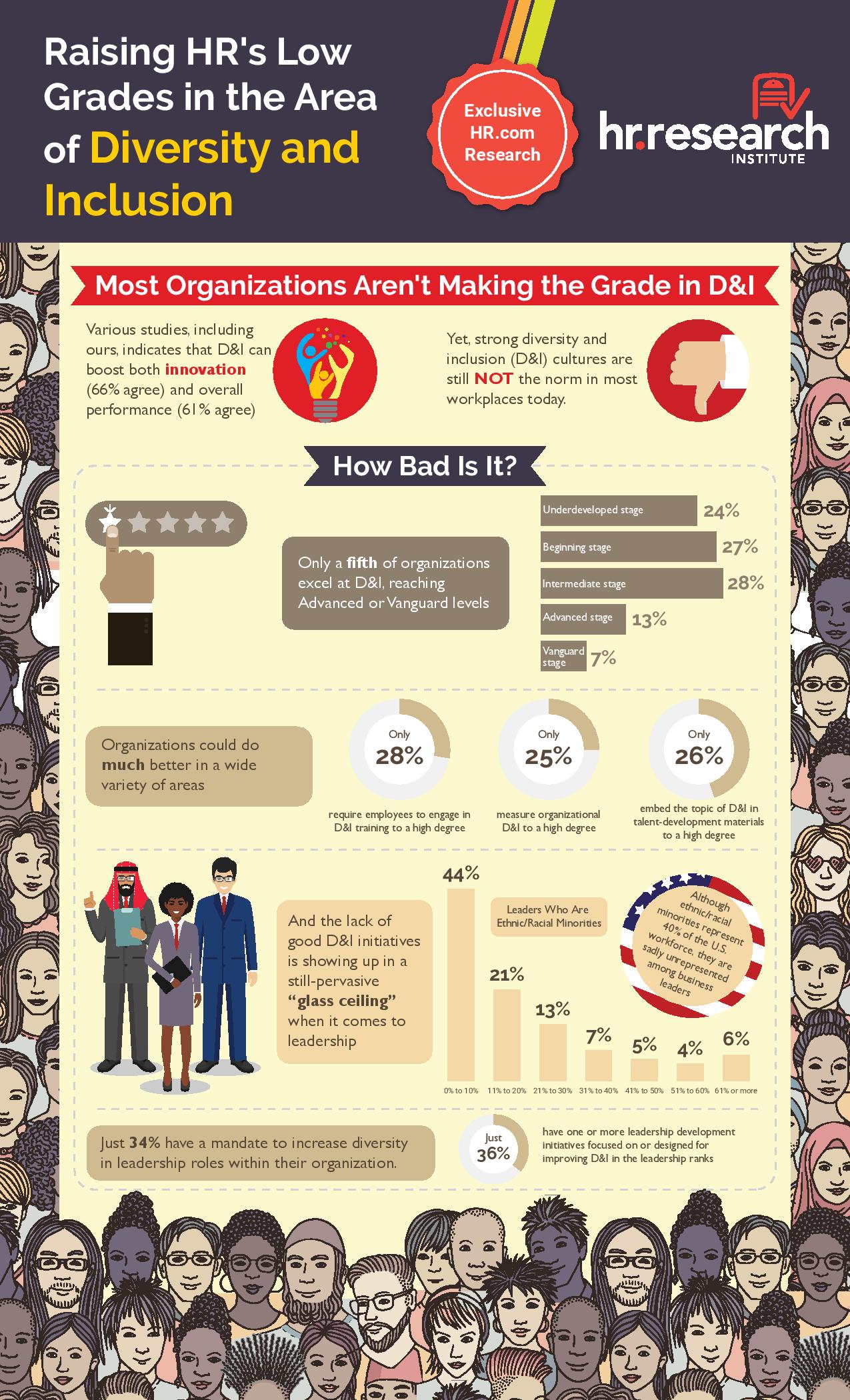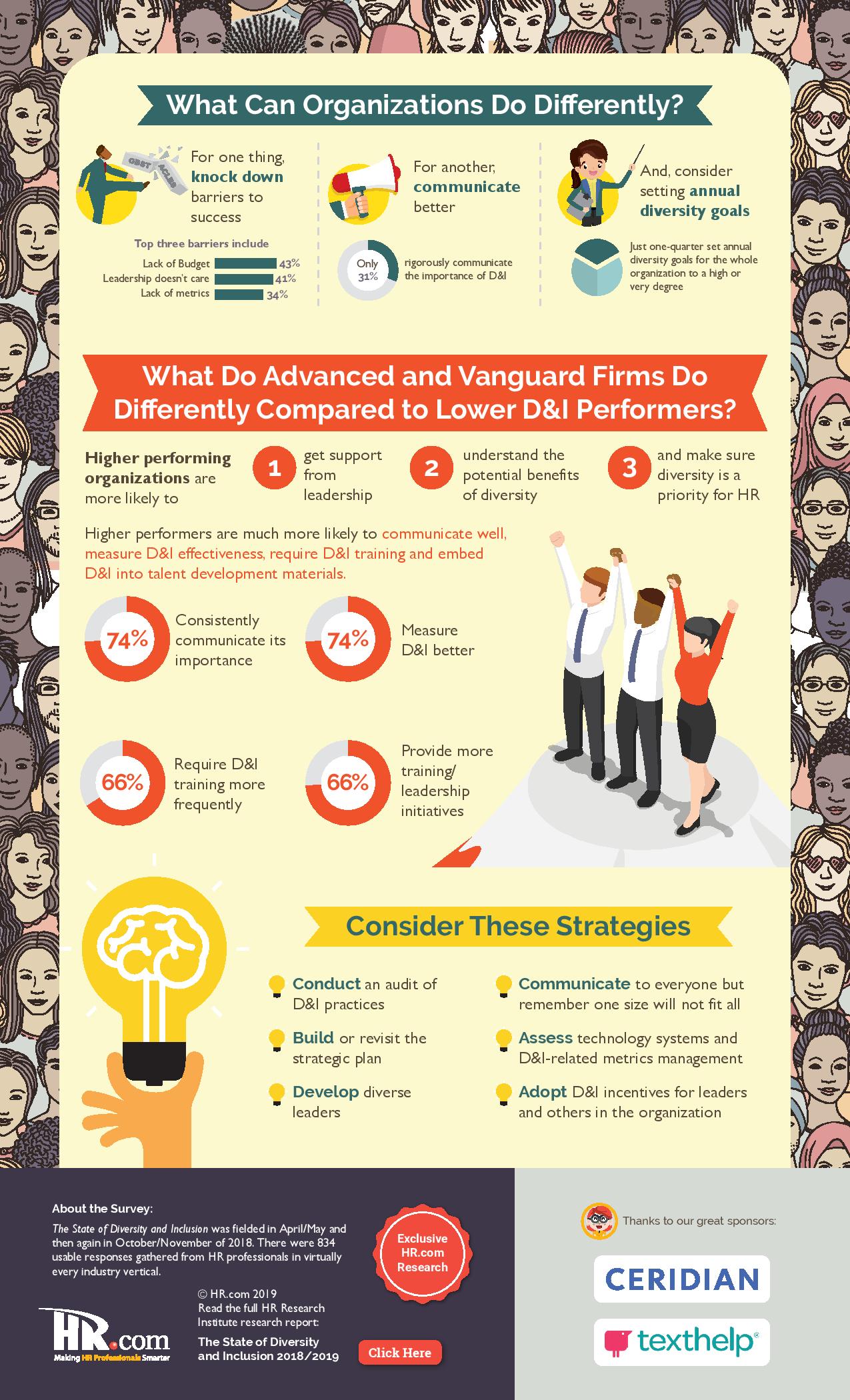 Free Assessment:
How does your sales & marketing measure up?
Take this free, 5-minute assessment and learn what you can start doing today to boost traffic, leads, and sales.