8 smart ways to collect customer feedback [infographic]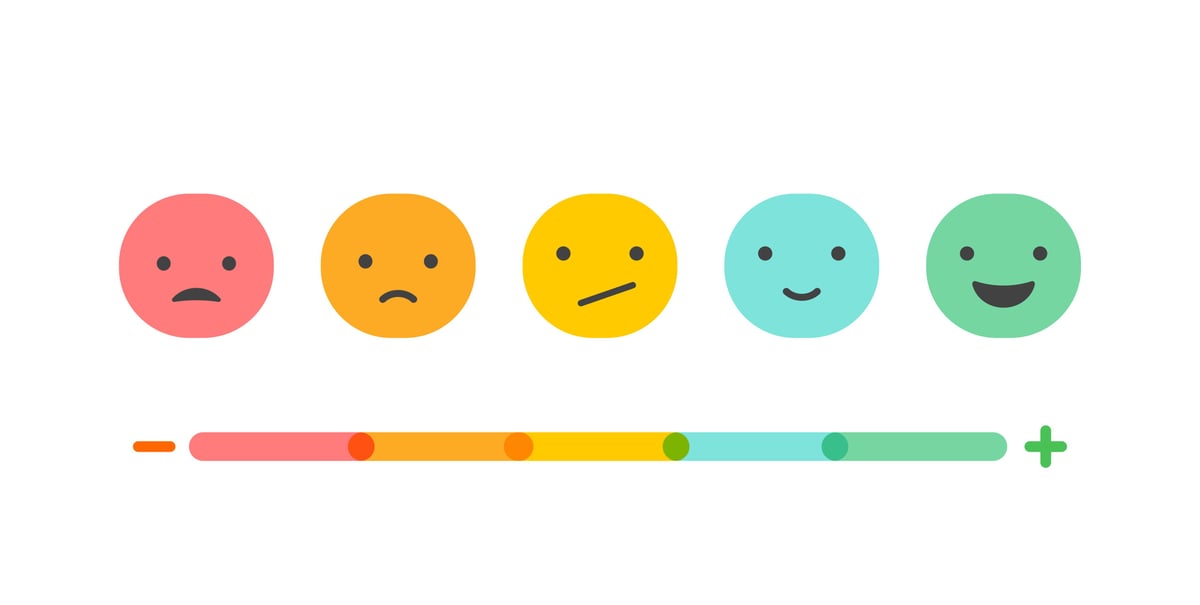 Feedback is the breakfast of champions, or at least that's what renowned author Ken Blanchard says.
I know what you're thinking, "My team is great and they build great products and deliver great service to our customers. We know this to be true, so why do we need feedback?"
Well, I hate to break it to you, but the teams who develop, sell, and manage products can never truly know how it'll be met by the consumer.
They know what they intend how it is supposed to be used, and how they think it will be used — but that isn't always accurate.
It's like when a filmmaker creates what they think is the greatest movie ever, but then critics and audiences absolutely hate it.
Your customers are the ones who experience your products or service in the wild. They experience the flaws and deficiencies first-hand under real-world conditions.
This helps you know where to focus your improvement efforts ensuring that every move you make is for the betterment of your customer experience.
Collecting this feedback is not only important so you can address these problem areas but according to Microsoft's 2017 State of Global Customer Service Report, "77% of customers have a more favorable view of brands that ask for and accept customer feedback. And 68% of customers have a more favorable view of brands that offer or contact them with proactive customer service notifications."
People love brands that take their feedback seriously. It makes you, the customer, feel heard like the brand actually cares about the product or service it provides.
This is a huge problem for businesses if they aren't willing to look for feedback from its customers and it is an even bigger problem for consumers if businesses aren't willing to take action on the feedback.
Ok so feedback is important -- but how do I collect it in a way so that people feel inclined to give it?
Glad you asked...
Here are 8 effective and smart ways to collect customer feedback
1. Live Chat
In the era of Snapchat and all things instant, live chat is a great way to see how your customer is feeling in the moment.
2. Online survey
These surveys usually live on your site and collect feedback from your visitors and customers. These surveys are typically on the longer side from 15-20 questions.
3. Feedback buttons
Feedback can also be really simple. For example, using smiley face buttons to survey your visitors, prospects, and customers as they are exploring your site is a quick and incredibly effective way to gather feedback on the experience you're creating.
You've probably seen a real-life example of this outside of airport bathrooms recently.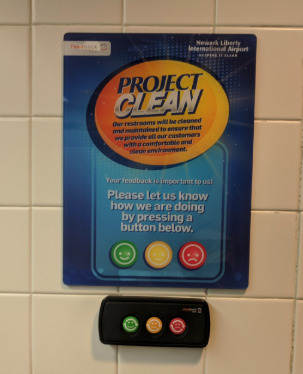 4. Offer an incentive
Struggling to get people to take surveys? Offer an incentive for those who exchange time for providing thorough feedback.
5. Follow-up emails
These are my ol' faithful. You've probably received a few follow-up emails in the past after you called into customer service or went through some other type of service.
This is great for once a support ticket is closed or service is provided, you get a survey in front of them through email.
6. Monitor social media channels
Good or bad, people love to share their experiences on social media. Searching your name or products on Facebook, Twitter, and Instagram, among others is a great way to gather feedback from active customers and respond, in real-time, to it!
7. Ask post-purchase
Post-purchase is your opportunity to ask your customers how easy (or even enjoyable!) was it for them to do business with you and uncover any issues in your purchasing flow.
8. Customer interviews
This is my personal favorite of them all —talking to your customers!
You'll find most customers are willing to give feedback if you just ask. Truly a revolutionary idea.
Customer interviews allow you to dig into the details of any issue, concern, or friction customer brings up and get the complete picture of the situation in more depth than a written survey can.
Now, I've just scratched the surface of why feedback is important and ways to collect it.
The infographic below from Provide Support has even more data and content on how and why collecting feedback will be important to your business.

From: www.providesupport.com
Free Assessment:
How does your inbound marketing measure up?
Take this free, 5-minute assessment and learn what you can start doing today to boost traffic, leads, and sales.
Get Started
Free Assessment:
How does your inbound marketing measure up?
Take this free, 5-minute assessment and learn what you can start doing today to boost traffic, leads, and sales.
Published on May 17, 2020