15 Books I'd Recommend to Any Aspiring Inbound Leader [+VIDEO]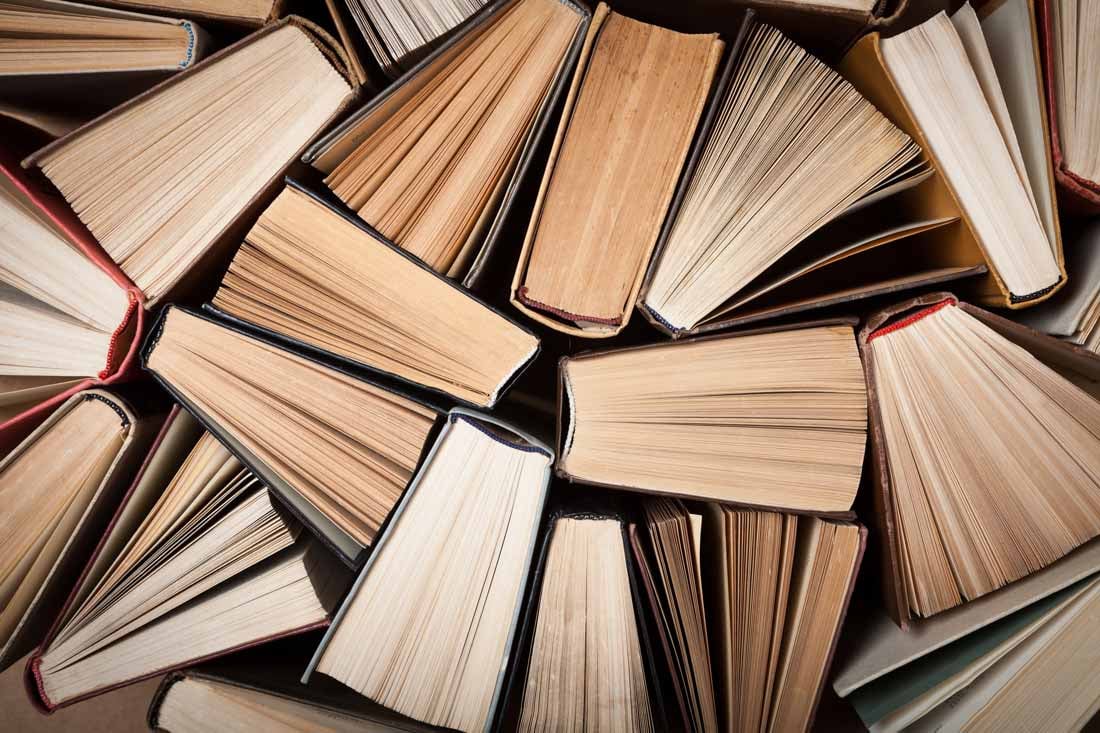 I am an evangelist for personal development.
Not striving for perfection or to be the best, but, simply, getting better every day.
This way, you are never satisfied with knowing "enough." You never feel like you're done. You keep working at it, making you relevant, all the time.
Personally, I try to do this is through reading.
Books are treasures to me. I read all kinds ranging in topics from leadership, business, philosophy, fiction, and let's not forget the Harry Potter series…
I read, on average, a little over book a week, which means, some weeks, I finish one book, others, I finish three, but then there are some where I binge on Netflix…
As I continue to work on writing and speaking about Inbound Leadership, I thought I'd share 15 great books that have helped me refine my view on leadership and have helped me get better, one day at a time.
My main takeaway - Dick Winters (one of the main officers in the book) was the best example of a leader who led from the front, understood his role as a leader, and truly cared about his people, while still achieving success. I found his story truly inspirational.
My main takeaway - "People don't buy what you do, they buy why you do it." Understanding and being able to articulate your organization's and your own purpose is a key to truly inspiring your team (and your potential customers).
Check out his TED talk on this topic.

My main takeaway - Get the right people on the bus and in the right seats.

My main takeaway - The importance of a growth mindset and how it is ok, as a leader, to acknowledge you're not always the smartest person in the room. The best thing you can do is figure out how to multiply the intelligence of everyone on the team to achieve success.
My main takeaway - If you are focused on your people and create an environment where they feel valued, you will be on the right track to achieving your long-term goals.
Check out his Ted talk on this topic.
My main takeaway - Autonomy, mastery, and purpose are what most high-potential people are looking for in their work, not simply money or rewards.
My main takeaway - Lose your ego, you'll get more done.

My main takeaway - The importance of being others focused, while knowing you can give too much.
Check out his Ted Talk on this topic.
My main takeaway - Being open and vulnerable are generators of trust & relationships.
Check out her Ted talk on this topic.

My main takeaway - Building and maintaining a strong culture takes work. You never truly arrive in regards to culture; you're always working on it.

My main takeaway - There is no need to be a jerk to be effective.

My main takeaway - You have to put in the work to build a relationship with your team to build trust. Once this is done, challenging them directly to move the ball forward isn't seen as being mean or tough, but completely honest. Check out the Brie Rangel's review of this book.
My main takeaway - The basic coaching questions laid out in the book: "What's on your mind?" "What's the real challenge here for you?" "What Else?"
If you can incorporate these questions into your routine, you'll better enable and empower your team.


My main takeaway - The importance of gaining a shared consciousness throughout your organization.

My main takeaway - Meetings, when effective, are where we come together to gain a shared consciousness, so we can empower people to make decisions and get after it.
Book It!
There you have it.
Each one of these books has a special place in my heart and mind, as they have shaped the way I view leadership. To me, they are prized possessions and some of the most valuable tools you can use to grow.
Let me know your thoughts! Tweet me @chrisduprey82. I'd love to know what you're reading to help "sharpen the saw," as Stephen Covey would say.
Free Assessment:
How does your sales & marketing measure up?
Take this free, 5-minute assessment and learn what you can start doing today to boost traffic, leads, and sales.