7 savvy tips to boost conversions in your retail e-commerce store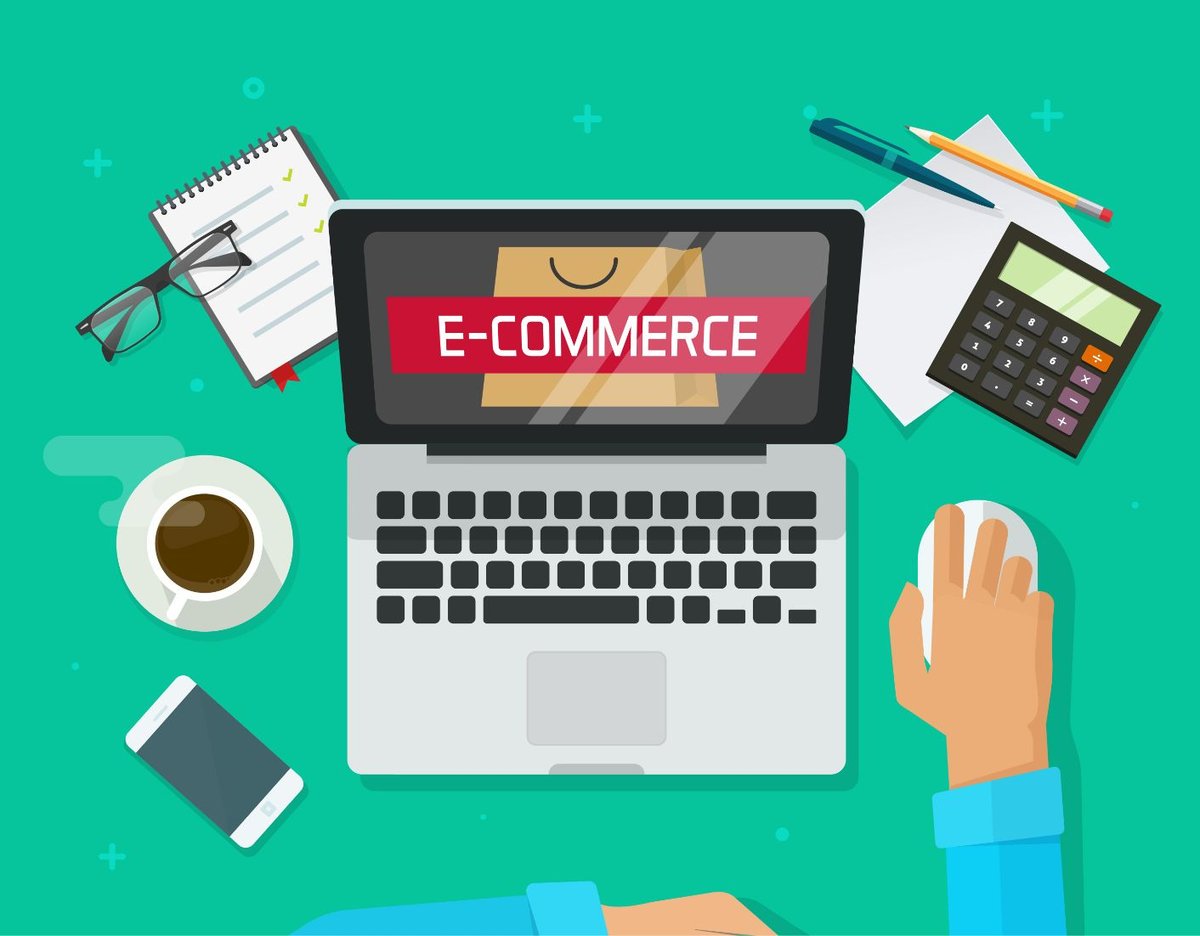 Using a combination of social media, search engine optimization, pay-per-click campaigns, among other things, you may be garnering a substantial amount of traffic to your e-commerce store, but what's the point of all that effort if those visitors don't convert into customers?
Does this question ring a bell?
You're not alone — with the average e-commerce conversion rate hovering around 2.63%, it's safe to say there's plenty of room for improvement for most online stores.
Now, conversions are not always about directly generating more sales. Depending on what your goal is, a conversion can also be defined as a newsletter subscription after clicking on your call-to-action button or a social share of your blog post.
However, there's no escaping the fact that ultimately, your store's success depends on your ability to turn visitors into paying customers.
So, without further ado, here are the top seven actionable conversion rate optimization tips for your e-commerce store:
1. Showcase products from multiple angles
The problem with online shopping is that your prospective customers can't actually touch, feel, or try the products.
They have to solely rely on the visuals you provide on the product pages.
Thus, apart from having each product image as high resolution with a white background and correct shadowing, ensure the images are from as many different angles as possible to provide a complete "feel" of the product.
According to a study by BigCommerce, 78% of online shoppers want photographs to "bring products to life."
Providing photos of the front, back, top, bottom, diagonal, and interior (if applicable) of your product helps prospective customers to better visualize your offering.
And if you're able to include videos of your product, that'll be even better. In fact, 33% of people prefer to learn about products by watching a video.
Essentially, showcasing your products from various angles and allowing viewers to zoom in on each image will make for a more comfortable shopping experience which, in turn, results in increased sales.
2. Create a sense of scarcity and urgency
When you see a "hot" product running out of stock, with only "X pieces available," your desire to make a quick purchase increases.
Similarly, if there's a limited-time flash sale or a free delivery offer popping on the product page catching the prospect's eye, the likelihood of conversion shoots up.
In fact, the presence of a countdown timer alone can result in an 8.6% lift in conversions.
This is something that Amazon executes neatly, as shown below.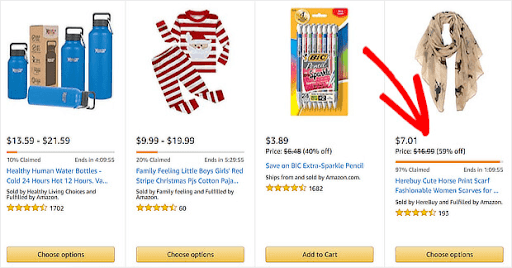 This fear of missing out (FOMO), on an attractive offer or benefit that others are taking advantage of can nudge shoppers on the fence into clicking that "Buy Now" button. So, creating a sense of urgency or scarcity can skyrocket your conversions.
Of course, it has to be a genuine "limited-time deal" (that doesn't happen every other day) or "while supplies last" otherwise your store will simply lose credibility and the words "scarcity" and "urgency" would lose their worth.
3. Simplify the checkout process
Baymard Institute's research suggests 21% of US online shoppers have abandoned an order in the past quarter solely due to a "too long/complicated checkout process."
So, if your store's checkout process is too elaborate or unconventional, you'll likely lose a lot of potential customers that were interested in making a purchase.
During checkout, it's best to ask only for the details that are absolutely necessary to fulfill the order.
For example, unless you plan on sending birthday/anniversary wishes to your customers along with some special coupon codes, asking for their birth date during checkout may increase the likelihood of cart abandonment.
Again, you've likely used Amazon. Notice how smooth and easy it is to complete a purchase there — why not try to emulate that for your store?
Plus, according to the same research, 34% of US online shoppers have abandoned an order solely because "the site wanted me to create an account."
Thus, instead of forcing every visitor to create an account and delay the actual purchase, it'd be better to give them the option to buy as a guest.
Enterprise e-commerce platforms like Shopify Plus make it easy for you to fully customize your checkout, including personalized discounts and shipping rates.
If they are happy with their first purchase and shopping experience on your site, they are much more likely to return and go through the signup process for future purchases.
4. Provide personalized recommendations
Did you know product recommendations are responsible for up to 31% of e-commerce revenue?
What's more, implementing personalized product recommendations can improve the cart abandonment rate by up to 4.35%.
Clearly, providing personalized product recommendations can substantially increase conversions.
In essence, personalized recommendations are based on user behavior. Recommended products are the ones that have been frequently viewed, considered, or purchased with the one the prospect is presently considering.
They can also be based around the customer's purchase history at your store, if they have any.
By utilizing the shopping behavior data of past customers, you can predict what future customers may like.
So, you can suggest relevant products to your audience at multiple touch points of their buyer's journey, right from the homepage to the checkout page, and even in the form of personalized newsletters (if they sign up).
Thoughtful product recommendations will make every potential buyer feel like your store was made just for them, which is a pretty delightful feeling.
Moreover, personalization can also be valuable in the content of your store.
As you know, consistently publishing high-quality content on your website will help in generating a steady flow of traffic and advance your search engine rankings.
While your content (blog posts, how-to guides, and what have you) may be truly first-rate (comprehensive, well-researched, informative, and entertaining), everyone has different tastes and preferences.
Serving personalized content recommendations to different visitors tailored according to their personal interests and behaviors will enhance their user experience. This, in turn, can boost engagement with your content, which ultimately induces more conversions.
5. Improve your store's accessibility
Most modern businesses, including your competition, know the importance of usability design and its impact on conversion rates, but not everyone actually works on improving their website's accessibility and usability.
In essence, an accessible website is one that accommodates all visitors on all devices regardless of the physical or technological ability of the user.
That is, just as the physical premises of shopping malls and retail stores need to be wheelchair accessible, your online store should be easily usable by people with impairments, such as the visually-impaired.
With nearly one in four adults in the United States living with a disability, disregarding your store's accessibility level means you are willingly shunning a big audience from doing business with you.
By improving your site's accessibility, you can capture new audience segments and get more conversions.
Here are a few ways to improve your store's accessibility:
Write alt-text for all images
Ensure there's sufficient color contrast
Have descriptive anchor text for hyperlinks
Use a web accessibility tool such as AccessiBe that allows visitors to perfectly match your website's design to their specific needs
Website accessibility is mandated by the Americans with Disabilities Act (ADA), so making your store more accessible also thwarts any legal ramifications that could result from non-compliance.
Furthermore, an accessible website complete with an accessibility statement boosts your store's trustworthiness among the eyes of all visitors. It shows you're serious about your trade and care about equal access to all. More trust translates into more conversions.
Now, speaking of trust...
6. Make it clear that your store is secure
Before you expect visitors to enter their credit card and personal information on your site, you must make it crystal clear to them that your store is 100% secure and that their sensitive data will not be compromised
To do that, you need to gain their trust as soon as they land on your website by:
Installing an SSL certificate on your store.
Using trusted and secured forms of payment
Securing your site with reputable names like McAfee or Norton.
Creating clear terms and conditions page, privacy policy, cookie policy, and a returns policy.
The internet can be a dangerous place, and building trust by elucidating the various security measures taken by your business is pivotal to making people feel more comfortable converting on your site.
7. Include abundant social proof
Continuing along the same lines, you need to have a special focus on generating more and more social proof for your online store.
You see, no amount of clever marketing or paid advertising will ever be as effective as a verified customer's honest review. In fact, nearly 95% of shoppers read online reviews before making a purchase.
Having at least five reviews results in a purchase likelihood boost of almost four times.
In other words, nothing comes close to the power of social proof (in the form of product reviews, customer testimonials, star ratings, influencer endorsements, the number of times the product was bought, and so on) in reassuring prospective customers about their choice.
Such social proof not only builds credibility, but it also helps potential buyers make an informed decision.
Displaying customer reviews and star ratings on product pages can make all the difference in converting hesitant customers with rather skeptical minds.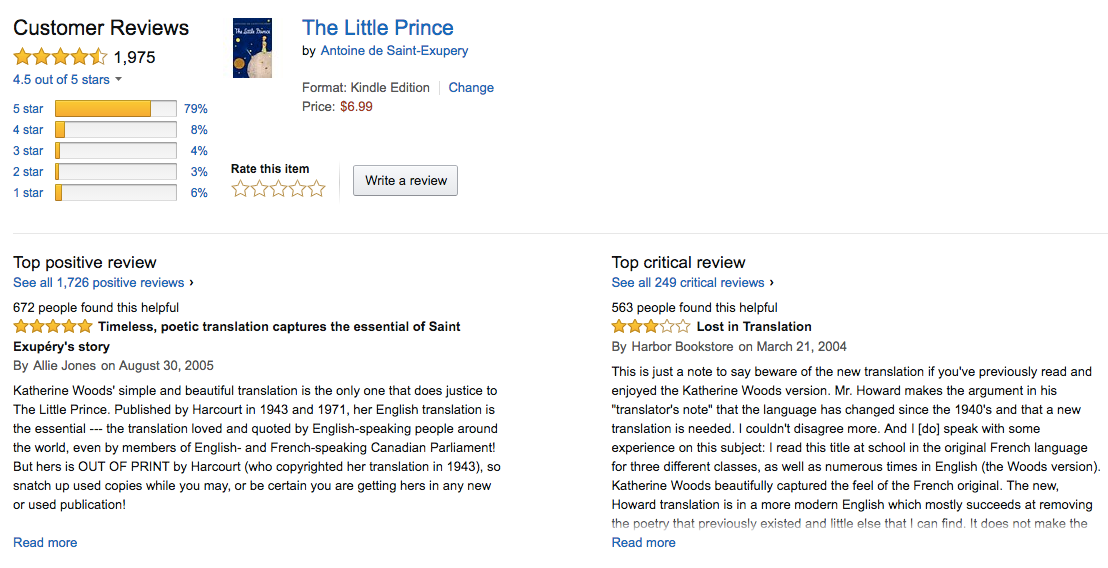 Again, Amazon provides a solid example of how customer reviews and ratings can help build social proof.
In their review sections, they publish the breakdown of the different ratings so buyers can easily see the plus and minus points of the product with ease.
Customers can also publish reviews with specific comments and photos of their purchases, which are more eye-catching forms of social proof for visitors than testimonials alone.
And even if people leave negative reviews, it is a good thing as you can use that negative feedback to overhaul your products and improve your business. Plus, a few negative reviews will prove that all reviews on your site are genuine, not fake.
Over to you
While there are myriad tactics you can use to try and boost conversions for your online store, the aforementioned ones should be your primary focus when just starting with CRO for your store.
Think about it — every successful e-commerce site you've ever visited (or shopped) from has:
Appealing product visuals from various angles
A persuasive product copy that urges you to take action
A quick and easy-to-follow checkout process
A safe and secure shopping environment
Bountiful customer reviews
So, rest assured that your efforts in optimizing for these seven factors will not go in vain. Onward and upward!
Free Assessment:
How does your sales & marketing measure up?
Take this free, 5-minute assessment and learn what you can start doing today to boost traffic, leads, and sales.