Subscribe
Join 40,000+ sales and marketing pros who receive our weekly newsletter.
Get the most relevant, actionable digital sales and marketing insights you need to make smarter decisions faster... all in under five minutes.
Thanks, stay tuned for our upcoming edition.
5 Keys to Building Rapport with Pretty Much Anyone: INBOUND16 Recap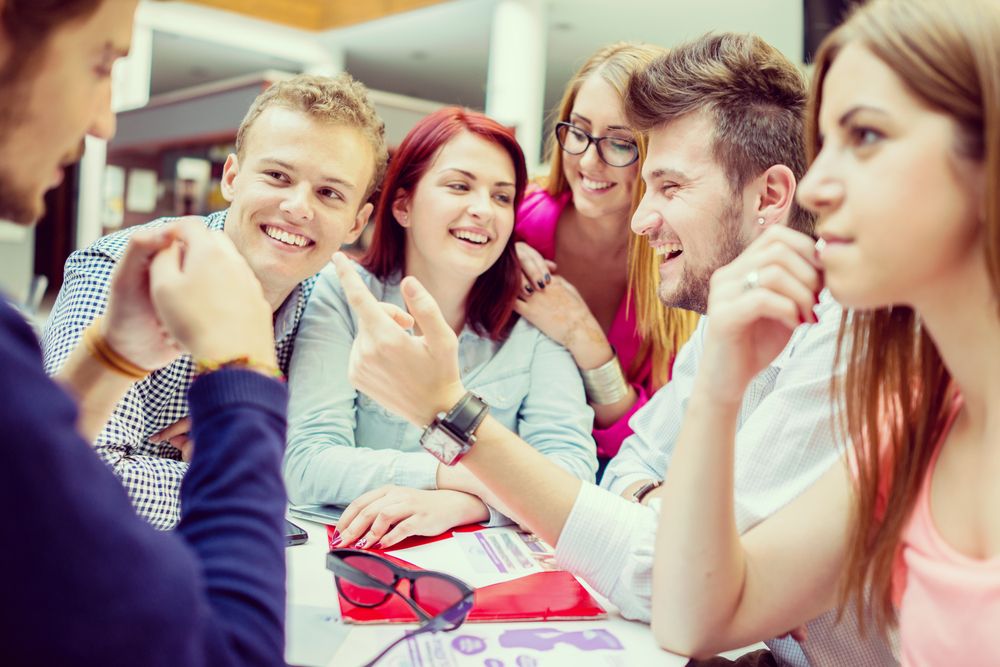 If you've ever met Dan Tyre of HubSpot, you know he's a high-energy, outgoing, funny guy, which is why I couldn't wait to see his presentation at INBOUND 2016.
I knew I'd be in for a treat.
Outside of just describing his dazzling personality, Dan Tyre has quite an impressive resume.
Briefly highlighting his journey with HubSpot, he joined the team in 2007 as their first salesperson. Currently, he sits in the Sales Director position and has actively led the recruiting, training, and growth of the team since starting.
Working in sales, Dan quickly realized the power of connecting with someone on a personal level, especially noting the hurdles that a salesperson can overcome when it's done correctly.
Since inbound selling is all about the customer, it only makes sense to understand the art of rapport building when in an inbound sales role.
Even for those of us who aren't specifically in an inbound sales role, rapport building is an incredibly useful skill to have when interacting with people in general.
Building Rapport with the Audience
In true form, and exemplifying his topic, Dan started his presentation with a couple jokes.
For instance:
"What do you call a snobbish prisoner going down the stairs?
A condescending con descending!
He successfully had the audience laughing at his jokes and interacting with his questions (i.e. Who in the audience is a dog person?), but even though Dan came out with jokes, had more energy than Mighty Mouse, and didn't appear to have a shy bone in his body, he made it clear throughout his presentation that you do not need to be anything like him to build rapport.
Everyone, even serious, shy, low-energy people, can build rapport.
What is Rapport?
Before diving into his presentation, Dan wanted to make sure that we were all on the same page about what rapport even is.
Rapport in it's simplest definition is: a state of harmonious understanding.
Being able to relate to others in a way that promotes that understanding and facilitates trust is the key to building rapport.
What is the Goal of Building Rapport?
When building rapport with someone in business, you should have a goal in mind.
In marketing, sales, and even recruiting, this may be getting someone to take action with your company (i.e. buying a product or perhaps working for you).
When you have an existing rapport with people in these situations, they are much more likely to share with you and trust your input, in turn, making them more inclined to take you up on your offer.
Dan walked us through 4 specific outcomes that everyone should strive for when building rapport:

Putting someone at ease:

In order for people to trust you they have to feel comfortable. Asking uncomfortable questions or bringing up inappropriate topics would most likely put up a barrier as opposed to building rapport. Find a topic that is natural and not too intrusive for your contact to talk about.
Get your contact talking:

The more you can get your contact to comfortably chat with you, the more you can start to understand them and build upon the conversation. If your contact isn't talking a lot, you might want to switch up the topic.
Have an appropriate dialogue:

You certainly don't want to leave a conversation feeling awkward and likewise, you don't want to feel like you had an empty conversation.

Awkward

feelings might come from the wrong topics (i.e. politics, religion, etc.). Instead try some popular general topics such as travel, animals, or even babies. (Dan even took it a step further with baby pandas). If the person still quickly tries to change the subject it's best to move on as well.

Empty

feelings might come from cold, impersonal topics such as the weather. It doesn't typically result in a robust conversation where you can learn about a person unless something specifically remarkable is happening at that time. Try diving into a trending topic in the person's industry, or maybe asking about upcoming trips they have planned.

Have a little fun (even make someone smile)

- Building rapport does not have to be about serious topics, so long as they're still professional in a business setting. Dan's opening jokes, for instance, definitely made us laugh, instantly creating a better connection between him and the audience, but stayed work-friendly.
Golden Rules for Building Rapport
Before getting into how to build rapport, there are a few golden rules that you should always keep in mind.
Know your contact's persona

- If you know who you're talking to (or have some background information) it's easier to establish rapport. Start by getting a feel for your contact's personality or researching certain subjects they would be interested in talking about. Below we'll dive into this point a bit deeper.

Be Human

- You don't need to have crazy energy or laugh at everything - just be you. People will relate to authenticity and genuine conversations over faking it.
5 Keys of Building
Rapport
By this point in Dan's session, it was time to dive into his top tips for prepping and running the conversation. Below are his 5 key suggestions for successful dialogue:
1. Do your research.
Whether making a phone call or starting an in-person conversation, the more research you can do to understand the person you're talking to the better you can prepare for an excellent rapport-building conversation.

A few quick places to look:
LinkedIn

Other social media profiles

Their company profile page

Use something like

Charlie App

for scheduled calls (it'll send you a one page report on the person you're scheduled to talk to)
2. Have a good opening line.
Dan said that first 10-15 seconds of a conversation will determine whether or not a contact will listen to you. So, you'll want to give your opening line, then pause for their response.

Dan suggested a couple conversation openers that grab the listener's attention:
Wow, everyone is picking up today! (If making a phone call)

I can't believe it's Friday already. What's your favorite day of the week?

Are you from around here?




3. And follow up question…
Whatever your opening line, be ready with a follow up question to their response.
Have you had a good day so far?

Any weekend plans?

What's your favorite part of living in the city?



4. Practice active listening.
There's nothing more frustrating in a conversation than when it's clear the other person isn't listening. Try some of these active listening lines to show your contact that you're hearing what they're saying:
Tell me more about…

If I hear what you're saying, you're doing…

What I take away from that statement is…
5. Build confidence through practice.
As you interact with more people you'll figure out how to best leverage these tips and techniques to fit your personality. The more you can practice, the more confident you'll feel in situations where you're trying to build rapport.
Thanks for these notes, Dan!
No matter what your industry or profession, chances are you interact with people on a personal or professional level quite often. Knowing these basics and practicing these quick tips can help you deepen these conversations, leading to better overall relationships.
What are your favorite opening lines or other tricks to building rapport?
Free Assessment:
How does your sales & marketing measure up?
Take this free, 5-minute assessment and learn what you can start doing today to boost traffic, leads, and sales.