7 HubSpot Conversations Best Practices to Create Genuine Connections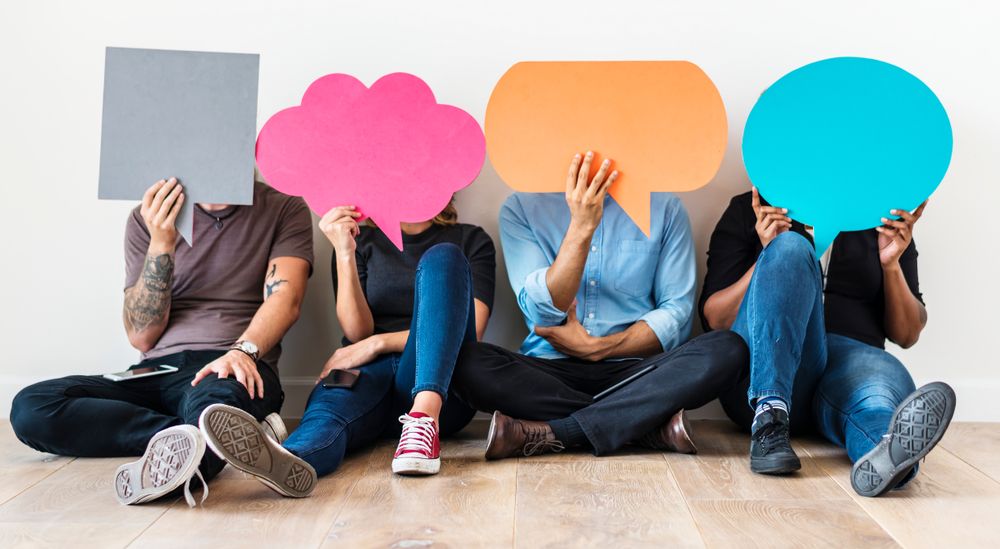 We live in an instantaneous culture.
When we wake up, we check our phones for the latest news. If we need a question answered, we Google it. There is no patiently waiting for answers. Those answers are literally at our fingertips.
We want our information fast, and our shrinking attention spans tell us that we don't have time to wait around.
Marketers know that as new technology enters the marketplace it becomes a race to keep up with emerging consumer sentiment and expectations.
In order to survive in this ever-changing, attention-span-shrinking landscape, marketing doesn't look the same way it did a few years ago. Outbound phone calls are all but obsolete, form downloads are too "old school," and email is an endless annoyance.
To connect with your consumers, you need to be mirroring the way they connect with each other.
Ask yourself this: If you want to make plans for the weekend, are you going to call your friend? Or are you going to shoot him a text?
For most modern (especially younger) consumers, texting is the obvious way to go. And this phenomenon isn't new. Gallup found that texting was the dominant form of communicating for Americans under 50 as early as 2014.
So, if consumers prefer text-based back-and-forth messaging, how can your business adapt to this new world order in an authentic, and genuine way?
If you're a HubSpot marketing user, the answer may be HubSpot Conversations.
When you shift your focus to the consumer mindset, it's easy to see how a messaging platform like HubSpot Conversations allows you to connect with website visitors in a more natural and relaxed setting.
You can use back-and-forth messaging to learn about your visitors and understand their frustrations and pain-points, offer help where you can, or continue the conversation off-line when you're both ready to connect.
The ultimate goal is to build personalized relationships — but with a platform that can scale to the size of your overall marketing efforts.
If you're ready to shift to a more "conversational" approach, here are seven best practices to keep in mind before you dive into HubSpot Conversations.
Conversational marketing starts with the right mindset
Conversational marketing needs to have organizational buy-in from multiple departments. It cannot succeed with an army of one.
You need to provide relevant help and information, no matter where the conversation leads. That means marketing, sales, and support all need to be bought-in to this new way of connecting with your audience.
A current customer is looking for support? Reroute the conversation to a customer success manager. A prospect needs more information before requesting a quote? Sales, please! The only way to meet the demands of the consumer is with a team mindset.
Creating buy-in for a big new initiative can be challenging. You need to prepare for internal team pushback and be ready to answer questions like: "This will take up too much of my time" or "Why can't we just ask people to convert on forms?"
Nipping resistance in the bud is a crucial first step in the long term success of any organizational change. One person can (and should!) run point, but you need a team to support the ultimate success of the program.
At IMPACT, we made sure to communicate this new conversation channel to our team so that everyone in the organization understands where these new submissions are coming from and how to quickly respond to inquiries once they are passed on to the appropriate team member.
You can't skip steps — you need to start with live chat
One of our favorite phrases here at IMPACT is "you don't know what you don't know."
In context of HubSpot Conversations, this means you should never assume that you know what your website visitor is looking for. The first step of any conversational marketing endeavor is to start by listening — and a live-chat tool is the best way to kick-start that active listening phase.
HubSpot Certified Trainer Nick Bennett explains it best: "As marketers, we make a LOT of assumptions about how people navigate and interact with our website. If you jump right in with an automated chatbot, you never give your visitors a chance to actually ask questions or tell you what they are looking for."
The set-it-and-forget-it mindset of an automated chatbot may seem like the perfect fix when your team says "I don't have time for that!" But skipping the crucial first step of live-chat eliminates your opportunity to establish the magic of a genuine human connection.
Set the rules of the game — and hold your team accountable!
Once you have buy in from the team and you're committed to live chat, the next logical step is to set some standard operating procedures.
Start by answering the basics: What are our available hours? Who "owns" conversations relating to marketing, sales, or customer service?
While this task may seem tedious, it's essential for long term success. At IMPACT, a small team is responsible for responding to all incoming conversations, but one person "owns" the overall strategy to ensure that the chat program is meeting website visitor needs.
What does it mean to own the overall strategy? You need a point person to stay on top of tool updates, plan ahead for chat coverage during holidays, and constantly optimize to find new time-saving efficiencies.
If no one owns the HubSpot Conversations space, your user experience will suffer and the program will ultimately fail.
But creating a live-chat experience doesn't necessarily mean that you need to be a slave to your HubSpot Conversations inbox. You need to be thoughtful about how (and where) you roll out chat functionality so that it's a strategic advantage for your team.
For example, don't just slap the same live chat on every page across your site and hope for right conversions. Start small and iterate on success. IMPACT typically limits our chatbots to pillar pages and agency service pages where we see the most productive conversations.
HubSpot allows you to target where to give live-chat as an option on your website (i.e. only on bottom-of-the-funnel conversion pages) and control a team member's individual availability for new chats via "away mode."
These tools help to control the flow of conversation, and make adoption more manageable for you and your team.
Level-up with bots and if/then chatflows (when your team is ready)
Once you have a good handle on the most common live-chat questions, it's time to level-up to chatbots.
But don't move too quickly.
Stephanie Baiocchi, IMPACT's director of audience engagement and community, recommends a slow and steady approach:
"When you go to create your first chatbot you'll want to start simple and optimize it over time. Don't go too deep trying to create the perfect, comprehensive, complex bot. This makes it much harder to test and iterate."
Start with something simple like quick reply buttons for visitors to use at the beginning of the chat to help guide the conversation.
And always, always, always keep it "human" — 43% of American adults would still prefer to deal with a real-life assistant rather than a chatbot.

Adding a simple "Human please!" option gives the website visitor the ability to switch back to live-chat, and puts the visitor in control of what type of interaction they want to have with you and your team.
Your chatbot should be jam-packed with personality
It's always important to keep in mind that automated chatbots still need to mirror genuine human interaction. 40% of shoppers don't care if they're helped by an AI tool or a human, as long as their question gets answered, but your audience will be much more likely to engage with a bot if you take some time to develop its tone, voice, and personality.
"Before you launch your first chatbot you'll want to put some time into developing the identity of your bot," Stephanie says. "What will its name be? What is its personality like?"
"By spending some time creating a bot that accurately represents your brand, you can then build trust with your visitors through their interactions with your bot. Conversely, if you don't take some time to align your bot's identity with your brand's voice, you could easily lose trust with your visitors."
Perfect your voice and tone (and always keep it "conversational")
When you dive into tone, keep in mind that safe and boring isn't a strategy. It's a recipe for failure.
"Hi, how can I help you?" converts just 1 to 3% of the time
Myriah Anderson, IMPACT's demand generation manager explains:
"One of the worst things you can do with your bot is use templated, boring, cold language. The point of having a bot on your site is to give your website visitor an opportunity to engage with not only your brand, but what should also feel like a conversation with one of your best sales team members.

"Think to yourself, what would a conversation with one of my sales team members look like? How do we want our sales team members to make prospects feel through communication? You want to find a way to humanize your bot as much as possible, and find ways to really showcase your organization's personality through your bot messaging."
Measure, monitor, and iterate on your success!
A successful adoption of HubSpot Conversations looks different for every organization. It's unrealistic to expect a perfect user interaction that results in a successful sale or support ticket resolution every time.
It's important to set the expectation that the end-goal isn't to eliminate human interaction. Your mission is to optimize the chat experience so that everyone saves time and energy.
Beginning with live chat sets the stage for insightful discussions with your audience.
Advancing to an automated chatbot allows you to keep the program running (at scale!) so that you can uncover how to help the visitor, pre-qualify the conversation, and then hand off to a real person via live-chat to deepen the discussion.
You need to approach HubSpot Conversations with the mindset that this is a constantly evolving, long-term initiative. Setting up your first chatbot may be easy, but sticking with the process to see a positive return on your investment is much harder.
But, if you want to meet the ever-changing demands of the consumer (while winning their trust and new business!) the only way forward is to dive in and start the conversation.
Free Assessment:
How does your inbound marketing measure up?
Take this free, 5-minute assessment and learn what you can start doing today to boost traffic, leads, and sales.
Get Started
Free Assessment:
How does your inbound marketing measure up?
Take this free, 5-minute assessment and learn what you can start doing today to boost traffic, leads, and sales.
Published on September 27, 2019