6 Digital Marketing Terms to Enhance Your Sales Approach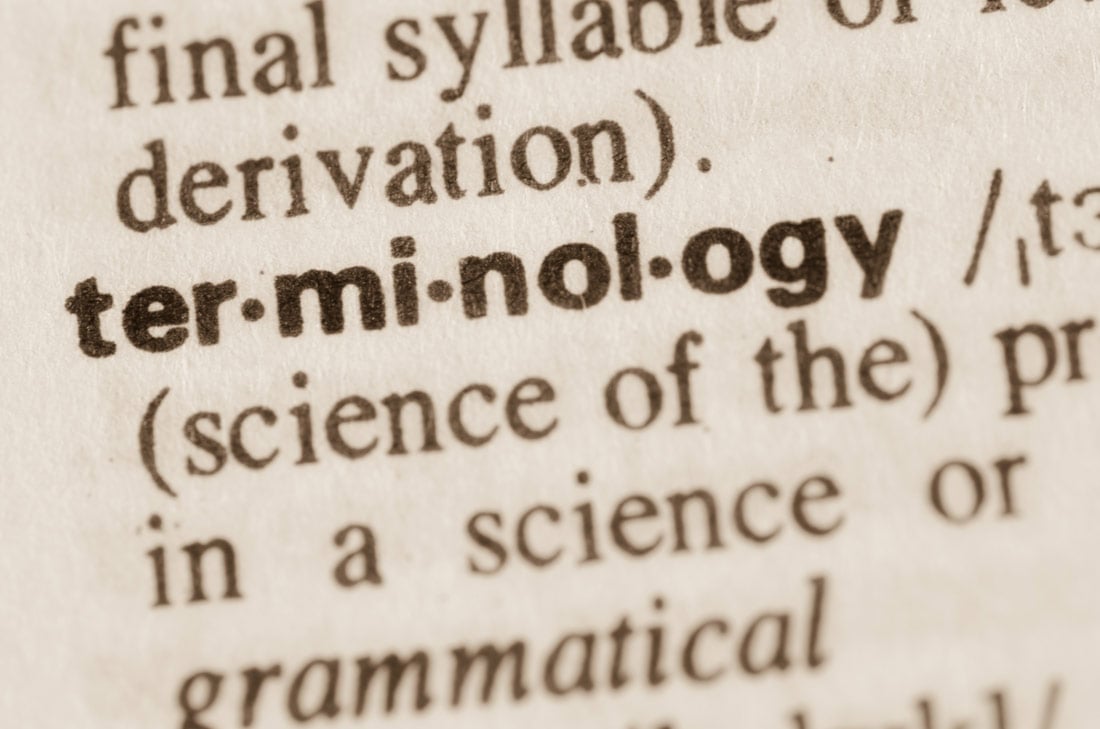 Sales and marketing are becoming synonymous and discussed in tandem more and more.
People are finally catching on to the idea that these two seemingly divergent departments actually have a lot to offer one another (although we've been telling you this for a while)!
To help support our argument even more, consider these statistics:
Misalignment between sales and marketing technologies and processes costs B2B companies 10% of revenue or more per year. (

IDC

)
Companies with good smarketing practices in place generated 208% more revenue from marketing efforts. (

Marketing Profs

)
When sales and marketing teams work together, companies see 36% higher customer retention and 38% higher sales win rates. (

Marketing Profs

)
As businesses from all industries become increasingly digital, sales teams can benefit from understanding key digital marketing terms and concepts, which then can be applied to their sales strategy and selling techniques.
For instance, you've probably seen or heard that 67% of the buyer's journey is now done online and buyers view a minimum of FIVE pieces of digital content before making the decision to engage with a sales rep --but have you ever stopped to consider WHY this matters and HOW it should influence your sales and marketing approach?
It would great if all buyers followed the same buyer's journey, but we know that's just not true. Buyers may be going through multiple phases simultaneously.
If you assume that buyers only want to hear from a salesperson during one stage of the process, you're missing an opportunity to engage with your prospects each step of the way.
While research confirms executives typically begin their research online, this doesn't mean sales reps should wait to engage until the buyer.
Instead, sales and marketing must work together to engage early with customers and prospects by supporting them with enablement in the form of messages, content, and other tools.
These facts mean digital terminology (especially marketing) has to be a part of your everyday vernacular.
This is why we've put together this guide to digital marketing terms that every seller can apply to their selling strategy.
#1. Omni-channel
Anyone who works in marketing can tell you that the most important thing in creating a brand is making sure it resonates in a singular, clear voice. Think of your brand like a choir, each member being a different channel on which you pay to display content.
Would you prefer a larger choir with each member singing in a different, discordant key? Or would you prefer a smaller, more organized choir singing in complete harmony?
Obviously, any sane person would choose the latter, however, in the rush to "go digital" and present themselves on as many sites and social networks as possible, many businesses fail to establish a voice that communicates a single experience across their brand.
Omni-channel Marketing combines the use of websites, emails, advertising, social media, and physical locations to surround an individual customer with personalized offers, products, and messages.
The big idea is that in omni-channel, every customer interaction changes their overall experience of your product and brand.
How Does it Apply to Sales?
Sellers also struggle to present themselves consistently across multiple channels; whether it's an in-person sales pitch or simply posting on LinkedIn.
To enhance your omni-channel sales strategy, ask yourself these questions:
Am I properly and cohesively representing my company's mission?

Am I selling everywhere my customers are browsing?

Am I using a combination of phone, email, social media,

and

in-person networking?
These questions will help you take a closer look at your communication strategy with leads, prospects, and customers. It's about making the experience feel personalized rather than an attempt to squeeze money out of someone.
#2. Reputation Management
From review sites such as Yelp!, Angie's list, or TripAdvisor to the everyday conversations happening on social media, people will talk about your brand online, and much of what they say lingers in the digital world. Reputation management is the process of monitoring and maintaining this presence.
Good or bad, reviews can still be found years and years after being written.
In fact, 60% of consumers look at online reviews at least weekly, a recent survey by Podium suggests that 93% say online reviews do impact their purchasing decisions.
This means prospects of past, present, and future will see those reviews and comments; and you can be sure this will influence their opinion. Whether their perception is good, bad, or ugly depends on the reputation you've (hopefully) carefully curated for your business.
How Does it Apply to Sales?
You never get a second chance to make a first impression; it's as simple as that.
First impressions, perhaps more than any other industry, are of the utmost importance in sales. What clients, co-workers, employers, and others in your industry say about you will influence the degree of success you achieve in sales.
Ask yourself:
Are you leading your sales meetings with your ego and product features first?

Are you placing the customer and their needs at the forefront?
To get a handle on your reputation, assess how you're positioning yourself and your offering, because once a reputation is earned...it sticks.
#3. Contextual Marketing
Effective digital marketing hinges on getting the right content to the right people at the right time. Contextual marketing aims to do this in the most efficient way possible.
Using the wealth of analytic tools and data available, contextual marketing targets ads based on things such as consumers' interests and search history.
This practice makes the buyer's journey easier and more enjoyable because individuals are directed to things t they are already interested in. This, in turn, leads to increased consumer engagement, higher ROI, and more traffic!
How Does it Apply to Sales?
There's no doubt that salespeople also find life far easier when they are pitching products to people who are already inclined. Put your own twist on the topic by working on your contextual selling.
You can do this by putting a little extra effort into your research and prep before approaching a sales pitch.
Ask yourself questions such as:
What are my client's goals for the new year?

What are their pain points?

Why should they switch from their current service? (if applicable)

What are their interests?

What is their buyer's persona?
#4. Hyperlocal
Another side effect of the social media revolution is that in focusing on expanding digital viewership across channels, marketers sometimes miss the opportunity to bring in new customers nearby.
Hyperlocal advertising focuses on growing a loyal customer base that is close to home (home being your company's headquarters).
What better way to have your business ingrained in the local community than to communicate via high-quality content directly to those people?
How it Applies to Sales
Much like digital marketers, sellers can also miss out on client opportunities right under their noses. In the quest for bagging a client with a big name or an even bigger bank account, sellers often neglect potential customers that are local or even neglect existing accounts.
The good news is that connecting with local clients using hyperlocal marketing techniques isn't difficult. Use commonalities such as weather, vernacular, and current events to show local prospects you're just like them and understand where they are coming from.
This helps to create the idea that you and your company are active members of the local community. In the end, this will lead to a more customized and unique customer experience that will make the client feel at home, and ultimately increases your chances of getting local referral business.
#5. Attribution
When was the exact moment a buyer makes the decision to switch from browsing to buying? What part of the marketing campaign had the greatest effect on a customer? Was it the paid Facebook ad campaign? Or the videos you created for Instagram? The ad banners you've been paying for?
Attribution seeks to answer these pertinent digital marketing inquiries about measurement and who or what campaign should get credit.
It may not be an exact science, but concepts such as last-click attribution help determine the last ad or paid content that a customer saw before making their buying decision. This, in turn, helps digital marketing strategists figure out where to best allocate their ad budget when planning their next campaign.
How Does it Apply to Sales?
Wouldn't it be nice to know what you did or said that finally convinced the client to agree to the deal? If you knew, you'd surely be using that move in every meeting.
Unfortunately, selling in the real world isn't exactly like monitoring or measuring a digital ad campaign. However, you can attempt to pinpoint your sales attribution through tracking your activity.
Consider tracking things like:
Common objections and what you said to overcome or combat that objection

Scheduled next steps and how or what you asked for so the client agreed or disagreed

Reactions to your sales pitch and what you said while presenting
Tracking this type of information involves some nuance, but when done consistently, it will help you understand and assess the words that are coming out of your mouth in sales meetings, how you're managing your time, and what opportunities you're focused on.
#6. Lookalike Audiences
Similar to hyperlocal, lookalike audiences is a feature conjured up by the ceaselessly innovative team at Facebook. Think of it as "mutual friend suggestions" for potential new customers. This targeting option for Facebook's ad services aims to find doppelgangers of your current customers (aka other people who will more than likely be interested in your business).
The best part about this feature is that you can scale your digital ad targeting with content that's already created and already working!
How does this apply to sales?
Sometimes as sellers, we are spread thin between ambitious goals and expanding business. When this happens, it is possible to miss out on major client expansion opportunities right in front of you.
Take a long, hard look at your client lists:
Have you missed any opportunities to establish connections with your clients' networks?

Do your clients have coworkers, friends, or family they could recommend to you?

Are there local networking events that could connect you closer with the community around you?
Think about who you're currently working with and use what you know, as well as what you've learned from working with them, to strategize and leverage similar opportunities.
What Now?
Sales enablement is about the integration of sales and marketing, but it's also about being aligned with the rest of the organization as well.
The reality is sales needs to understand marketing and marketing needs to understand sales. But even more importantly, both sides need to understand the customer.
Our mission at DMTraining is to help you, sales and marketing professionals, do what you do better.
That's why we've created Finally Friday, it's a weekly newsletter aimed at putting a little humor into your day while delivering some of the latest and greatest on Leadership, Digital Marketing, and Sales.
Free Assessment:
How does your sales & marketing measure up?
Take this free, 5-minute assessment and learn what you can start doing today to boost traffic, leads, and sales.