Getting More From your HubSpot Subscription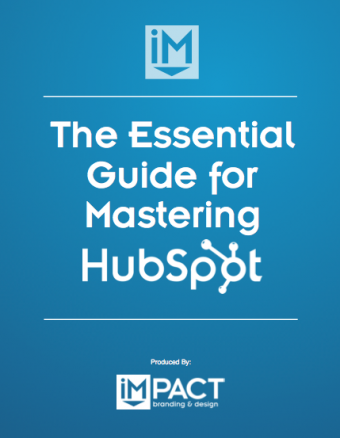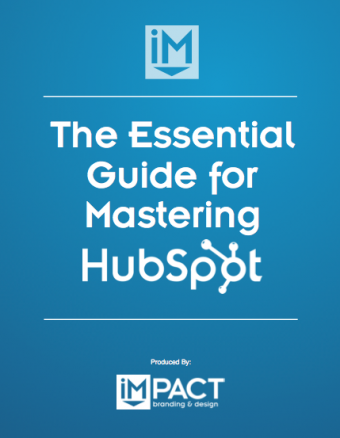 The following is an excerpt from IMPACT's ebook, "The Essential Guide for Mastering HubSpot." For more expert tips on transforming your entire marketing campaign with HubSpot's software, be sure to check out the full ebook.
In the children's classic Jack and the Beanstalk, when Jack trades his cow for a sack of "magic beans," he did so on a leap of faith that it would pay off for him. After all, he sacrificed the money he could've fetched for something that could pay off even more.
As marketers and business owners, we are often on the lookout for our own sack of "magic beans," many times taking a leap of faith of our own. Whether it's a partnership, new hire, or the implementation of a new software, we're always looking for ways to improve business and achieve our goals.
When it comes to mastering the HubSpot software, many companies face the same challenges.
"How the heck do I use this 'magical' software to generate more traffic and sales ready leads?"
Upon first look, the HubSpot software may seem overwhelming and quite confusing, but with just a little tutelage and direction, you can master the software, and as a result, the execution of your marketing campaign.
That's where we come in. As certified gold partners of HubSpot, our team here at IMPACT are experts in helping our clients get the most out of the software and succeed in their marketing ventures.
Gone are the days where you stare at the HubSpot dashboard confused and overwhelmed at the thought of getting started. We've compiled all of the information you need to learn how to utilize the software to excel at SEO, turn your blog into a traffic-generating machine, optimize your website for lead generation, and build world-class social media followings.
Maximizing Your HubSpot Potential
Everything All in One Place
What HubSpot has become known for is the innovative software that they produce that simplifies yet strengthens your overall marketing. Pretty much any tool that an inbound marketer could ever hope for can be downloaded either for free or for a small fee from the HubSpot website. The tools that they offer include:
CMS and Blogging Platforms
Search Engine Optimization tools
Marketing Analytics Tools
No matter what your level of experience with inbound marketing or HubSpot may be, you can find and use these tools to suit your online needs. Looking to get the most out of the HubSpot arsenal featured in the software?
The Keyword Grader
Keywords are the root of success when it comes to your website. They're important for search engine optimization, lead generation, blogging, and a number of other key aspects of any company's online marketing campaign. As you likely already know, if you aren't using the right keywords with your website, then your online business will suffer enormously.
If you've already dabbled with some of the many keyword tools out there, then you have probably already discovered that HubSpot's Keyword Grader is one of the best (and definitely our preferred) keyword analysis tools out there. Using the Keyword Grader will help you:
Target the specific visitors and leads that you want
Organize the content on your site or blog
Create profitable PPC and other marketing campaigns
This keyword analysis tool not only allows you to find the best keywords for your site and track their progress over time (i.e. you can see the number of leads you generate per keyword or keyword phrase), but you can also check out things like the keywords that your competitors are ranking for.
This is important, since you can then plan out exactly how you can target those keywords and take them out from the top ranking spots in the search engines and put your website in their place.
CMS & Blogging Platform
HubSpot's blogging platform has everything you need to get your content fully optimized for SEO and looking good. Prior to publishing or scheduling your articles, there will be reminders on the sidebar of your draft of things you're missing before hitting the publish button.
How else can the HubSpot blogging platform benefit you?
HubSpot's blogging platform comes with the plugins already built in, so even the most novice of business owners can easily get the blog up and going within a matter of minutes
You can start up multiple blogs at once
The blogging platform is fully integrated with the HubSpot analytical software, so you can get great data on your blog from the second it goes live
Creating a blog isn't the only thing that's easy to start up with HubSpot either; creating a CMS website is fairly simple as well. As you've probably already noticed, HubSpot offers a "drag and drop" feature, making it possible for those with zero coding experience to reorganize and redesign their pages as they see fit (and without having to spend thousands of dollars on a web developer!).
Free Assessment:
How does your sales & marketing measure up?
Take this free, 5-minute assessment and learn what you can start doing today to boost traffic, leads, and sales.