How Many Activities it Takes Your Reps to Close Deals, 365 Content Audits, & Product Update Mayhem [Hubcast 234]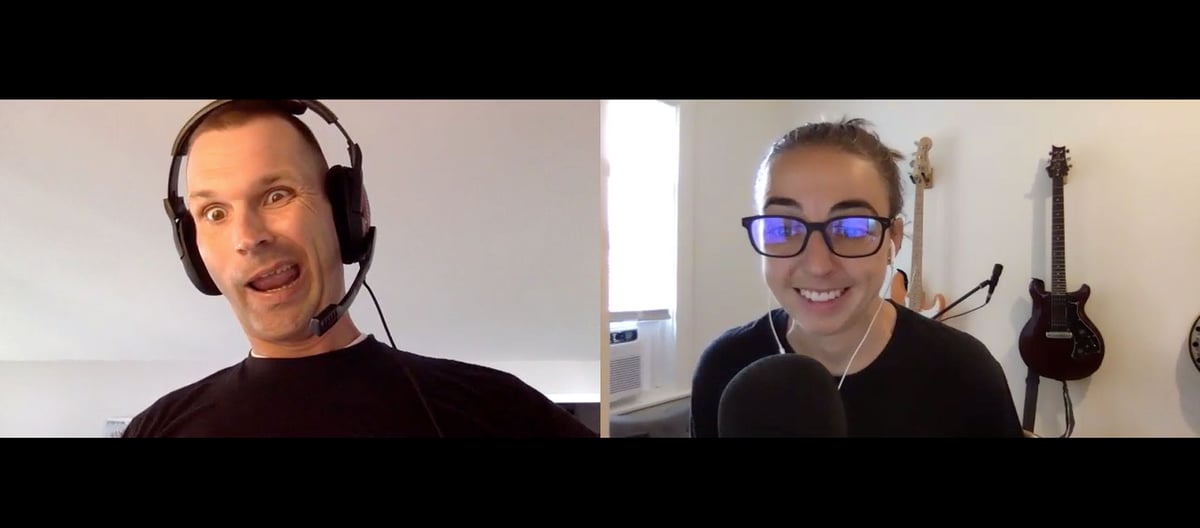 This episode of the Hubcast is brought to you by Dedupely. Dedupely finds your duplicate HubSpot contacts and companies and lets you merge them in bulk. Learn more at dedupely.com/hubcast.
INBOUND Breakout Highlights (HubSpot specific):
Practical Strategies for Success for B2B and B2C eCommerce - Daria Marmer, Product Group Lead and Andrew Smeallie, Principle Inbound Consultant, from HubSpot
Audience: anyone offering or looking to offer eCommerce as an additional channel; marketers looking to go deeper with HubSpot and eComm
Why we're excited: HubSpot and eComm is a hot topic these days, and will continue to get bigger and bigger in my opinion. If you're thinking about eComm, or already doing it, I think this will be a great intermediate-level session
Inside the Ads Machine: Advanced Techniques Used by HubSpot's Paid Marketing Team - Will DeKrey, Senior Product Manager and Josh Chang, Senior Marketing Manager at HubSpot
Audience: power ads users (>$5K monthly spend) and are using HubSpot to measure and manage
Why we're excited: ads! Getting behind the curtain!! It's all good!


Report on This
Sales Activity Reporting: Average Number of Activities by Deal Owner
I've been having a lot of fun with this one. Building a report that's looking at the average number of sales activities required to close a deal (whether it's closed lost or one) for different reps can be incredibly eye-opening.
Even pulling this report for our reps at IMPACT had me super fascinated. It's another way for managers to dig into how they can help their reps be more efficient.
What's even cooler is that you can change up your filters to see what the average is for deals that are closed won versus closed lost, or break it out by different closed lost reasons - this way you can identify these things earlier in the sales process, and your reps can spend less time working deals they aren't likely to win.

Here's a video breaking down how you can create this report: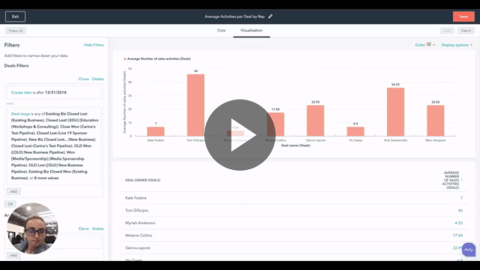 What's on Marcus' Mind
Have you recently done a 365 content audit? We share a quick exercise and what types of content are and are not working for your business.
This Episode's Sponsor: Dedupely
Made for people with better things to do, Dedupely gives you automated contact and company merging that's 10x faster than doing it by hand.
Save your team months of duplicate data headaches.
A few things you can do with Dedupely:
Find duplicates in HubSpot 10x faster
Improved team productivity and less confusion during sales calls
Lighter, more efficient, clean database
Reduced data issues and GDPR violation risks
Both flexible and simple to use
Learn more at Dedupely.com/hubcast.
HubSpot Wishlist: Prevent CC'd email addresses from being created as contacts
Blah! This is infuriating. It certainly makes sense for copied emails to be created as contacts in many cases, but in others, it makes the sales tools almost unusable.
And a few of Marcus' recent wishlist items:
How about when we hit the back button when looking at analytics and it completely resets the date.
Or, speaking of dates, HubSpot won't let me look at my entire range of traffic over the last 10 years of using the product (says it's too much data). That's BS.
HubSpot Updates
Support forms are now available in the Conversations Inbox
"Support forms are now available as a new channel in the conversations inbox for all new customers.
Note: Today, this is live for all new portals, we'll be migrating existing customers to this new support form experience over the coming months.
With support forms in the inbox, you can now create multiple support forms and respond to form submissions right from Conversations.
With forms in the Inbox, you're one step closer to having all customer conversations in one place.
When a customer request comes in via a support form on your website, you can now create and assign conversations and tickets in the same way you can connect and respond to email as a channel in the Inbox."
Learn More
Could not be happier about this one! Woo!
Refreshed WordPress Plugin and WP Engine Partnership
"The HubSpot for WordPress plugin now works with WP Engine's StudioPress pro themes to streamline the process of creating and setting up lead capture tools on your website.
Previously as a WP Engine customer, when you set up your website on one of their premium StudioPress themes and got the HubSpot WordPress plugin, you had to figure out how to manually create the forms, popup forms, and live chat.
Now, when you install the HubSpot plugin with a StudioPress theme activated on your site, the plugin will automatically create these assets for you and apply the popup and live chat modules to your site. This helps you get set up on HubSpot's tools immediately and gives you the flexibility to edit those assets as needed -- all in a one-window, seamless experience."
Check out a deeper look from IMPACT's Development Supervisor, Melissa Smith
HubSpot and WordPress playing nice is good news for pretty much everyone!
[Heads Up] Removing Three Reports from the Reports Library on July 10
"On July 10, 2019, three reports will be removed from the report library: Social Clicks, Social Clicks by Channel, and Sequences Replies by Step. Where those reports appear on your dashboards, you'll see a message pointing you to either the Social Reports tool or Sales Content Analytics, where you can find similar data moving forward."
Update to Owner Assignment in Workflows
"Previously, in order to assign a record explicitly to an owner, that owner needed a paid seat. With today's change, only owner rotation requires a paid seat of Professional or Enterprise. Explicit assignment no longer requires a paid seat."
TL;DR: you only need a paid seat if you're using the Rotate Contacts/Companies/ Deals/Tickets function to assign objects to you.
Yay!
Report on the Success of your Personalized Content With Smart Content Reporting
"On any published page that has smart content, you will now see a third tab labeled "Smart content" that will let you report on the success of your smart content against the default version of the page. You'll be able to report across a number of different page metrics [like views, submission rate, time on page, etc.] and see this data across the timeframe that you specify."
[Heads Up] The CSAT feedback survey chat has changed
"The customer satisfaction score is now calculated by adding up the sum of the scores of satisfied customers and dividing the sum by the number of respondents. You may notice that the trend line will start at zero and adjust over time.
This new calculation of the score gives you a more accurate representation of your customers satisfaction."
Until Next Time
Interested in sponsoring the Hubcast? Head on over to the Advertise with IMPACT page to learn more!
If you're listening on iTunes - head on over and leave us a review! We love hearing your feedback, so feel free to leave some in the comments, or shoot me an email at cduffy@impactplus.com!
Until next time. This is Carina Duffy & Marcus Sheridan saying to you, get out there and get after it!
Free Assessment:
How does your inbound marketing measure up?
Take this free, 5-minute assessment and learn what you can start doing today to boost traffic, leads, and sales.
Get Started
Free Assessment:
How does your inbound marketing measure up?
Take this free, 5-minute assessment and learn what you can start doing today to boost traffic, leads, and sales.
Published on July 11, 2019