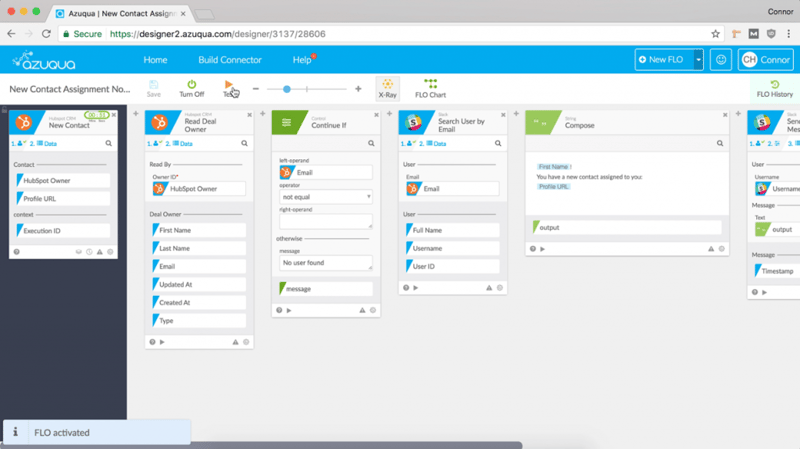 What's this integration partner do?
Azuqua is integration technology that helps non-technical folks connect apps in the form of workflows. They have many pre-built workflows for integrations including HubSpot.
How does Azuqua integrate with HubSpot?
Azuqua allows a user to integrate the HubSpot CRM or Marketing with MailChimp, Google Apps, Slack, SalesForce, or 100+ other applications, APIs, data, and internal tools and microservices. With Azuqua you can build cross app-workflows in minutes and customize them to fit your needs.
Wish List Items