Hubcast 148: #INBOUND17 Cancellation, New Speakers, & The Donald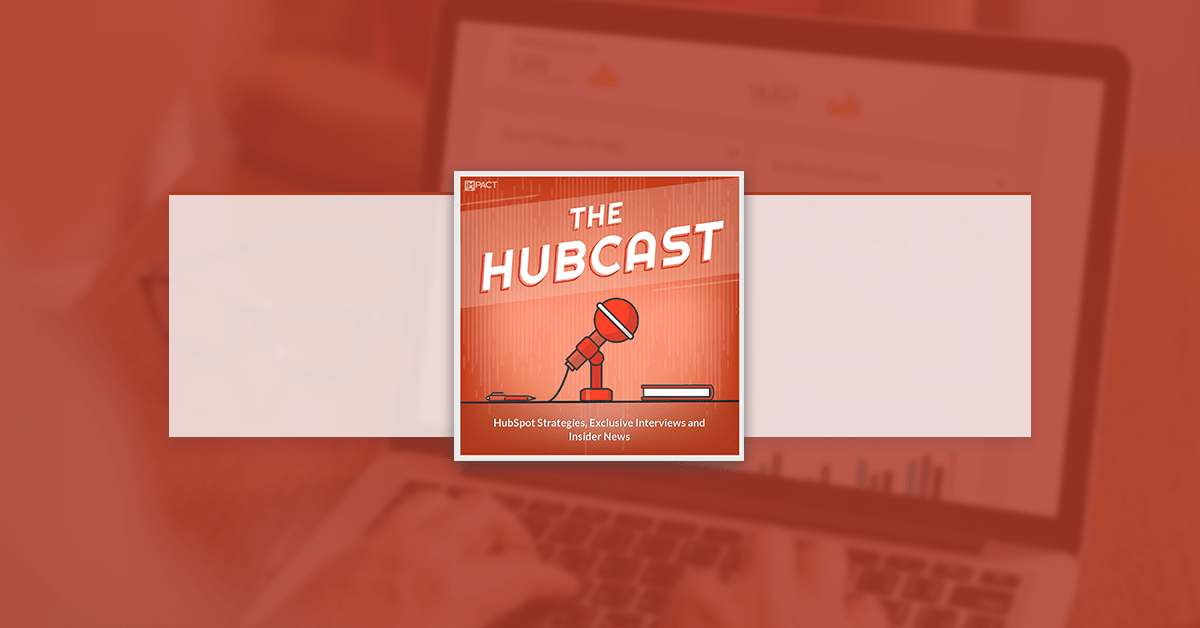 Did you want to hear Elizabeth Gilbert?
Unfortunately, Elizabeth Gilbert has had to cancel her talk at INBOUND for personal reasons.
#Inbound17 Event
Did you want to hear Elizabeth Gilbert?
Unfortunately, Elizabeth Gilbert has had to cancel her talk at INBOUND for personal reasons.
Very glad to see that team @INBOUND haven't forgotten about us sales & marketing geeks. ?? #INBOUND17

CC @TheSalesLion & @GeorgeBThomas pic.twitter.com/MCv92lokHp

— Chris Higgins (@bakerstreetmktg) August 15, 2017

Five new inspiring business speakers at INBOUND 2017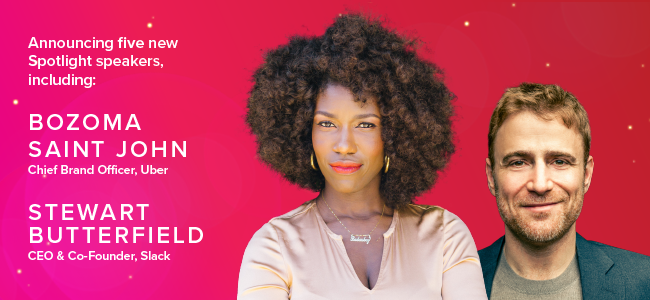 INBOUND is adding a second Spotlight stage and we're starting the lineup there with five sessions from inspiring business leaders:
Bozoma Saint John: Chief Brand Officer at Uber and former Head of Global Consumer Marketing at Apple Music
Stewart Butterfield: CEO and co-founder of Slack and co-founder of Flickr
Rand Fishkin: the Wizard of Moz (aka Moz's founder and former CEO)
Andrew McAfee: Principal Research Scientist at MIT and author of Machine | Platform | Crowd: Harnessing our Digital Future
Jeff Rosenblum: Author, documentary filmmaker, ad agency founder, and the co-writer and director of The Naked Brand
INBOUND ROCKS/LAUGHS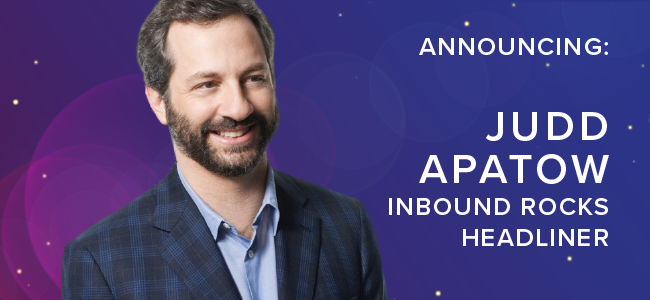 Judd Apatow is considered one of the most sought-after comedy minds in the business.
He has been closely associated with many of the biggest comedy films and hit TV shows over the last decade and a half, including Knocked Up, Trainwreck, Bridesmaids, Freaks & Geeks, and Girls, to name but a few.
Now, he's making his return to his first love: standup comedy, with a Netflix special premiering in December, and INBOUND couldn't be more excited that he'll be performing at INBOUND Rocks this year.
Get Your Boss On Board With INBOUND 2017
No matter how excited you are about attending INBOUND 2017, it can be hard to get your boss on board.
Chances are, at the back of her mind, she's wondering if it's really going to be valuable or if you just want an excuse to come and enjoy some great food trucks and celebrity keynotes.
Heck, maybe you're wondering the same thing yourself.
Either way, the INBOUND team put together a page with testimonials from past attendees, tips for convincing your boss, and advice on what to expect from INBOUND.
Hubcast Fireside Chat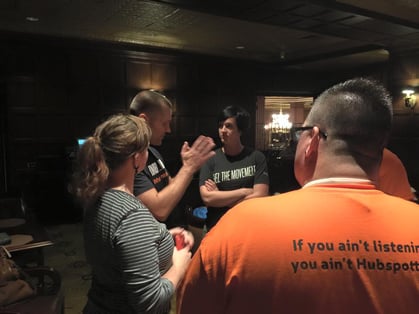 LOCATION: ALOFT HOTEL
DETAILS: Tuesday at 9:00 PM
HubSpot Strategy
Strategy = Live Video
But, Which Live Video Platform Should You Use, and When? This week we discuss a HubSpot article on live video platforms.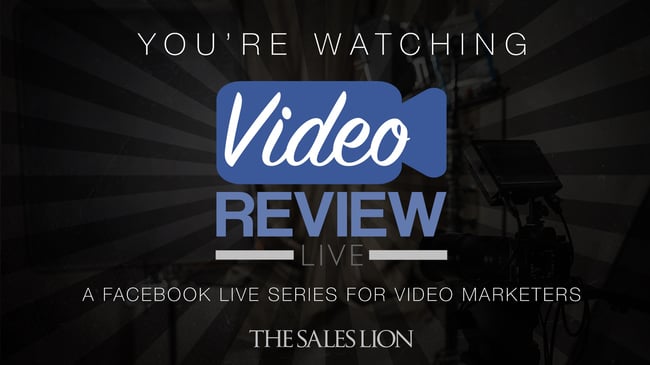 https://www.facebook.com/pg/TheSalesLion/videos
Make 2018 the best year ever. Schedule a Video Workshop today! https://www.impactplus.com/video-marketing-workshops

HubSpot Updates
Settings, Permissions & Teams Now Available to All HubSpot Accounts
HubSpot rebuilt the tools you use to manage users inside HubSpot from the ground up. You'll find a number of awesome improvements (explained below), and a clean new design.
Update: These features are now rolling out to all HubSpot portals! This process will take us up to a week to complete - you'll have them in your HubSpot account soon. In the meantime, you can still turn them on manually - more details below.
Here's a rundown of some of the improvements you'll find once you've opted in to try the new settings experience.
[Now Live] Timeline API Extensions
What is it:
This enhancement to the the Timeline API allows integrators to extend their software into HubSpot via a modal window. When included, the integration will create a new event in HubSpot Marketing or CRM with a link, that when clicked will open a modal window (IFrame) into the partner's software.
[Now Live] - Two updates to creating tasks in Workflows
What is it?
New Fields: When you create a task through Workflows, you can now set the Type, Title, and Reminder Date fields automatically.
Task Personalization: In addition, you can also add contact personalization tokens to both the Task Title and Notes.
HubSpot Sunset
Social Metrics to be Removed from Competitors Report on August 23rd
When it comes to reporting features in HubSpot, HubSpot is on a constant mission to help our customers make better business decisions using data. Sometimes, that means creating new tools — in the past few months, you've seen a brand new web analytics dashboard, dozens of new pre-baked reports, improved filtering, and more. Other times, it means making the difficult choice to remove features that provide less value to our customers than we'd hoped. With that in mind, on August 23rd, these four metrics will be removed from the Competitors report:
Facebook fans
Has FB page
Twitter followers
Has Twitter
HubSpot did not take this decision lightly and it was made for a few reasons. Over the years, you've given us great feedback on those metrics, and reviews have been mixed on their utility. While some may appreciate the intention of the metrics, they lack actionable takeaways and next steps for marketers. To help guide your social strategy, you've always leaned into your own past successes, which live in the ever-improving social reporting tools in your portal.
Two additional facts that factor into a decision like this.
First, in full transparency, over the years, it's become increasingly difficult to provide data of the level of quality that you deserve, within those specific metrics. If you've been following them closely, you've noticed that they've been spotty at best over the last few months.
Second, only a small fraction of HubSpot customer base uses these metrics regularly.
While that doesn't take away from the fact that a small group of our customers finds value in the tool, it gives you some perspective on what goes into a decision like this. When faced with prioritizing features across a platform, we lean on this type of data to ensure that the decisions we make align with the tools that you, our customers, use and value most.
Note that, as a part of the change, you won't be able to manually add social profile URLs to Marketing Grader reports moving forward.
The changes will go into effect on August 23rd.
Tweets Of The Week
I speak with a lot of marketers everyday, these qualities radiate loud and clear #INBOUND17 #digitalmarketing pic.twitter.com/Gd6wtsXqfO
— Kevin Nguyen (@KevNguyen11) August 14, 2017
Free Assessment:
How does your sales & marketing measure up?
Take this free, 5-minute assessment and learn what you can start doing today to boost traffic, leads, and sales.