HubSpot Partners with Supermetrics to Automate Reporting for Users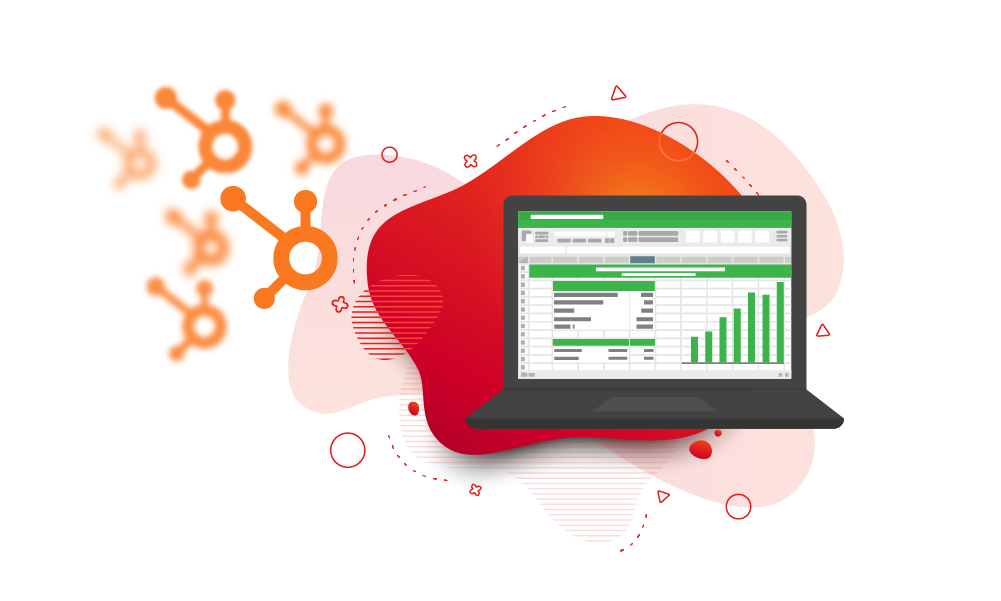 There's an epidemic facing the digital marketing industry: Analysis Paralysis.
Marketers have access to more data than ever before, which (in theory) gives us better, clearer insights on the customer journey and how to make our marketing strategies stronger.
The problem with that? There's so much data, many marketers don't even know where to start. If we really wanted to, we could spend hours upon hours collecting different data sets and building reports before we even started searching for actionable takeaways.
Of course, in our fast-paced industry, compiling data sets isn't the activity that will get you results — the actions you take based on those reports is what will.
However, with multiple different channels, our metrics are constantly scattered around the web. Moreover, the need for closed-loop reporting is more important than ever.
For this reason, it's not surprising that the average digital marketer spends almost 4 hours per week collecting, organizing, and analyzing data reports. Clearly, data can be both our greatest asset and our greatest weakness.
Fortunately, there may be an easier way for HubSpot users. The marketing automation platform is now partnering with marketing data engine Supermetrics in hopes of solving this pain point for its users.
This partnership will allow marketers that are both HubSpot and Supermetrics customers to simplify the data collection and consolidation processes, so they can reduce the manual effort that goes into great marketing reporting.
What is Supermetrics?
Supermetrics is a business analytics platform that allows you to automate reporting processes that would otherwise need to be manually done.
Often, marketing tools boast that their biggest benefit is freeing up your team to not use spreadsheets in their marketing reporting. But, when you have those systems in place, what do you typically end up doing? Recording the data from the system into a spreadsheet.
At the end of the day, spreadsheets are valuable for tracking historical data, comparing cross-platform data, sharing findings with others, and segmenting the data you actually want.
Supermetrics confronts the reality that spreadsheets will likely always have a role in the marketing reporting process, so its system makes it easier to collect that data and put it into spreadsheets.
Rather than manually going into each platform and recording the metrics you need, Supermetrics automates this process. Its system imports key metrics from various systems into Google Sheets, Google Data Studio, or Excel spreadsheets so you can have the reports you need without needing to build them line by line.
Supermetrics also lets you to fully customize all reports — allowing you to combine metrics, segment key properties, and even choose how you'd like your data to be visualized in the final report.
As someone who's spent hours pulling data and finding the right excel formulas to aggregate it properly, I can only imagine how much more time I would have if a solution like this was in place earlier.
How will this integration benefit HubSpot users?
This connector will not only save HubSpot users valuable time, but they will also enjoy a variety of other benefits, including:
More confidence that reports are accurate: No need to worry about human error in the data entry process or that an incorrect excel formula is skewing numbers.
Close the loop with your reporting: Combine data from HubSpot's marketing and sales metrics to better understand the entire customer lifecycle, from when they first clicked on a PPC ad to when they became a customer.
Create custom auto-refreshed reports: Pull HubSpot data into Google Data Studio to create custom reports that will refresh daily so you can see the most important growth metrics without all the clutter. This is also helpful if you have people on your team who are unable to access HubSpot's backend to view data.
Compare data from multiple HubSpot reports at once: For agencies that work in multiple HubSpot portals, pulling various client data for team status updates can be tedious. Supermetrics allows you to pull data from more than one portal at once.
Get a holistic overview of marketing performance: Supermetrics allows you to compile your HubSpot metrics with other data platforms such as Google Ads, social media, or other web analytics tools you're using. This way, your data isn't siloed and you can view all activity in one centralized location, without needing to pull all data manually.
How to access the HubSpot/Supermetrics integration
To use these tools with your HubSpot account, you need to be a Supermetrics customer.
According to Supermetrics' website, HubSpot Starter customers can access the connector with a Supermetrics Pro & Super Pro plan for Google Sheets, Google Data Studio, and Microsoft Excel. HubSpot Professional or Enterprise customers can inquire about the connector by contacting the Supermetrics sales team directly.
Supermetrics plans run between $19 - $190/month, depending on the services needed. You can visit Supermetrics' pricing page to learn more about specific plans.
However, if you're interested in the connector but aren't sure if you want to make the commitment, users can also opt for a 14-day trial of the tool to see if they find it valuable enough to make the investment.
Free Assessment:
How does your inbound marketing measure up?
Take this free, 5-minute assessment and learn what you can start doing today to boost traffic, leads, and sales.
Get Started
Free Assessment:
How does your inbound marketing measure up?
Take this free, 5-minute assessment and learn what you can start doing today to boost traffic, leads, and sales.