HubSpot Sales Hub: Carina's 10 certified dope hacks, tips, and tricks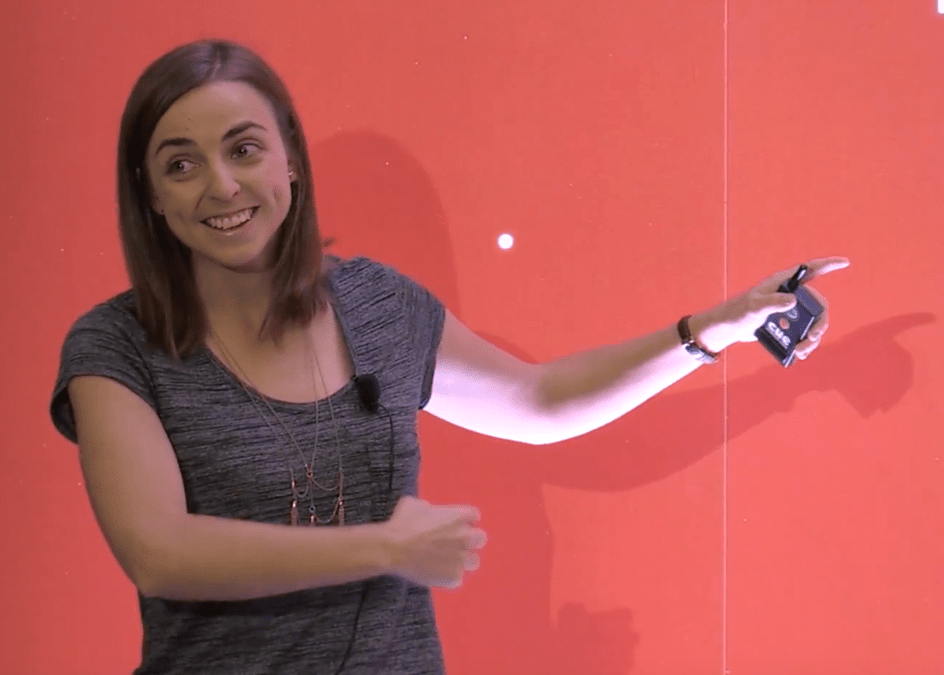 You don't need me to tell you — there's a lot of pressure on sales teams right now to perform. You've got to hit your numbers.
But I'm here to tell you that hitting your numbers isn't just about your tactics and your process, it's about using your technology to be more efficient, more productive, and more data-driven.
I've had the pleasure of working with sales teams across all kinds of industries who are using HubSpot in all kinds of crazy ways.
One of my favorite parts of my job (helping people own HubSpot at their organization) is the almost constant opportunity to get creative with the platform to solve for the evolving needs of varying individuals and teams.
Over the last several years of nerd-ing out on HubSpot, and working with a whole team of HubSpot geeks, I've collected all kinds of little gold nuggets for using the platform, and today I'm giving you my top 10 for the Sales Hub.
Some of these may seem random, but that's part of the fun, right?! When you're working in the platform day in and day out, you come across little random things that make a big improvement in your workflow or in collecting great data.
I get it, you're busy. I purposefully made this easy to skim through, so you can quickly find ones that will make the biggest difference for you!
I encourage you to read (and watch) through this with your HubSpot portal open, ready to try some of these yourself as you go!
1. Not sure which deals are stuck in a deal stage?
The problem: If your company has a high volume of deals being juggled at one time by multiple reps, it can be a lot of work to stay on top of where every deal is at all the time. Many sales managers want to see what deals have been stuck in different deal stages for a certain amount of time, but there is currently no out-of-the-box report for stuck deals in HubSpot.
If you've tried to solve this problem before, you've likely found the calculated deal property called "Time in Stage [Deal Stage Name]" and gotten all excited, only to find out that this property only calculates when a deal has moved out of that stage, rendering it useless for this purpose.
If this kind of reporting is important to your team, we've got just the hack for you!
The hack: While you can't use the Time in Stage properties for your stuck deal reporting, you can use the hidden reporting property "Entered Stage Date" to hack a stuck deal report together for each of your individual deal stages.
Wondering what I mean by "hidden reporting property?" Check out number 2!
Check out how to do it here:
The dopeness: What I love about these reports is that they both help give reps visibility to make sure they're giving attention to older or stalled deals, and they help the team keep the pipeline squeaky clean. Many times when these reports are created, reps jump in and say "oh yeah those deals are lost I just didn't move them." Great! Clean 'em up.
Keeping your pipeline clean? That's certified dope.
Note: there are much more complicated ways to do this with custom properties and workflows that could give you a single report to look at stuck deals. However, they tend to be much more finicky and, in my opinion, aren't really worth it.
2. Speaking of hidden reporting properties… have you heard of 'em?
The problem: If you read the hack above and thought, Heyyyy how come I didn't know about these? You're not alone.
The trick: There is a set of properties that you'll only see in the custom report builder. (Don't worry, HubSpot's not really hiding them, they're listed under Deals Calculated Information in the list of default deal properties.) Not many people are geeky enough to be scrolling through HubSpot's list of default deal properties (but apparently I am!), so they're often missed.
Here are the six calculated deal properties that are available to you for creating custom reports according to HubSpot:
"These properties are used only as measures or filters when building a custom report and will not appear in your properties settings or on individual deal records.
Deal status: groups your deals into won, lost, or open (includes all other stages) and can be used when building a custom report to show you a count of deals in each stage type.
Closed amount: the amount value for deals marked as "closed won". This can be used as a filter when building a custom report.
Days to close: the time between create date and close date. This can be used as a filter when building a custom report.
Deal stage probability: the win probability set in deal stage settings for a deal's stage. This can be used as a filter when building a custom report.
Forecast amount: the amount multiplied by the win probability of a deal's stage. This can be used as a filter when building a custom report.
Time in stage [deal stage name]: calculated for a deal after it leaves a given stage. This is not calculated for a deal's current stage. This can be used as a filter when building a custom report."
The dopeness: there is a cascade of dopeness that can come from knowing about these properties, but here's the skinny: in order to get the most out of Sales Hub, you need to leverage all of the data that HubSpot collects for you throughout your sales process.
All of these properties make it easy to create custom reports that show you how your team is performing and help you find areas for improvement.
Transparent reporting on all of your deal data? That's certified dope.
3. Do you know objectively why your team loses the most deals?
The problem: You're winning and losing deals all the time, but do you know why you're losing the deals you are? I'm not talking about the gut-check answer based on how you're feeling right now. I'm talking about objectively through your HubSpot data.
Most people don't. Many teams do fill out the default closed lost reason property, but there's a problem — that property is an open single-line text field. What's the problem? There's no standardization of that data, which means it would take you hours to pull all of the closed lost reasons that every rep typed in and aggregate them into a useful report.
The tip: there is an amazingly easy fix for this that can lead to significant insight into where your sales process may be broken or at least not functioning as well as it should be. The easy fix is… change the closed lost reason property to a dropdown field!
Or better yet, leave the default closed lost reason property as it is, and change it to "closed lost reason explained" — this can then be used for adding more detail to context to the new property you're going to create: closed lost reason. This one will be a dropdown field with set options that you choose (ie budget, competitor, timing).
Check out how to do it here:
The dopeness: this simple change allows you to collect information that, while sometimes difficult to see, will take the guesswork out of why your team is really losing deals. You may be surprised by which reasons show up at the top of the list.
What's more, when you're creating closed lost reason reports from this property, you can break the report down by properties like individual sales rep, deal type, or product interest so you can look for different trends.
Being able to use your closed lost data to actually win more deals? That's certified dope.
4. Have trouble using HubSpot for forecasting because the deal stage probabilities aren't flexible enough?
The problem: HubSpot's forecasting is a great tool, but only if the win probabilities you've set for each of your deal stages are perfectly accurate. The problem is, in real life, there are often lots of different factors for determining a deal's likelihood to close beyond just the stage that a deal is in.
When this is the case, looking at HubSpot's forecasting reports can be frustrating because you know they're not showing what you really think will close.
The hack: At IMPACT, we've hacked our HubSpot portal so that our reps can update a win by close date probability dropdown field in increments from 0-100% based on a variety of factors we've internally decided upon.
We then use calculation properties and workflows to calculate our own forecast numbers that we can then create custom reports off of.
Check out how we do it here: (This one's a bit involved!)
The dopeness: Sometimes, we've got deals we know are going to move fast, so even if it's in an earlier deal stage we can set the win by close date probability to be high. While this certainly takes trustworthy reps to ensure they're using this property properly, it's given us the ability to do much more accurate forecasting.
Plus, you'll find out pretty quickly if people are using it well based on how much more accurate your forecasting becomes —and you can keep tweaking how your reps are using your custom property so it just gets better and better.
More accurate forecasting in HubSpot? That is for sure certified dope!
5. How do you know the win probability percentages you've set in your pipeline are legit?
The problem: Everyone wants to do accurate forecasting, but it often ends up being driven by a lot of gut feelings and guessing. You set your win probability percentages (either with the method mentioned in #4, or with your win probabilities set in your deal settings), but when you get to the end of every month your forecast is way off.
Or maybe you're just getting into your portal and you have no idea what win probabilities you should be setting up.
The hack: Lucky for you, I work with some really smart people. One of them is Jess Palmeri, HubSpot certified trainer and lover of HubSpot tricks.
Jess came up with a hack for validating the win probability percentages you're using with custom funnel reports that I absolutely love.
I'll let her show you exactly how to do it:
The dopeness: you may not need the flexibility in setting probabilities for every deal like what we showed in #4, but if you want to get accurate forecasting in HubSpot this is a big step to getting there!
Even more accurate forecasting in HubSpot? Even certified doper! (okay I realized that one is a stretch but I couldn't help myself…)
Speaking of forecasting, I have another certified dope friend who's presenting on just the thing at HubSpot Training Day in October!


6. Do you have to manually let people know when deals are moving through your pipeline or when/how other deal-related activities are happening?
The problem: How much time do you spend updating other people when your deals are moving along, or even notifying others on your team when you're doing certain activities in HubSpot?
If you're a manager, how much time do you spend looking through your reps' pipelines to see if deals have been updated or moved along?
While you can use @ mentions when logging individual activities (meaning a call, email, meeting, or note on a contact record), many people eventually end up saying some version of this: "When I do this one thing in HubSpot, I want this person and that person to know."
The tip: HubSpot's Workflows automation tool has a handy little set of actions called "Internal Communication". This allows you to set up customized notifications for when almost anything happens in your portal (think: properties are updated, deals move stages, etc.).
Here's a quick example of what you could do with this:
The dopeness: I love how customized and specific these internal notification workflows can get. You can certainly send bulk notifications to entire teams, but you can also create workflows that are super-specific to an individual person's role and what they need to stay on top of.
Staying on top of what's going on without using extra time manually updating people and getting updated? That's certified dope.
7. Are there things you have to update every time you move deals to certain stages?
The problem: throughout your different deal stages, you're likely collecting information along the way that you have to input into the deal record. You may even require certain pieces of information before moving a deal along to the next stage.
But how do you make sure that is happening across the board?
The trick: Require stage property updates! This is another simple one that can make your data collection on deals exponentially easier.
In your pipeline settings, you can use the "Update Stage Properties" section to select what properties a user is prompted to update when they're moving a deal to each different deal stage. You can also select which of those properties are required.
The dopeness: Let's be honest — collecting and managing great data is hard. You don't want to waste your time or energy doing data entry onto deals. But using the "Update Stage Properties" functionality to its fullest will make it quick and easy for your reps to add in deal information as well as keep information up to date.
Keeping a squeaky clean deal database? That's certified dope!
8. How do you get lead intelligence on leads that haven't come in through your website?
The Problem: when you have sales leads that come in through your website, you've got all of this lead intelligence on them because of your HubSpot tracking code. You can see what pages on your website they've viewed, what emails they opened, forms they've filled out, and more.
But what happens when a lead calls your office, emails you out of the blue, or connects with you on LinkedIn? How do you get all of that lead intelligence that you know and love?
The hack: use a HubSpot form to collect contextual information from the lead before your first meeting with them!
I discovered this hack completely by accident. A sales rep had created an email template to send to prospects before her first scheduled meeting with them. It looked like this:

This form was created simply to collect additional info from prospects to help the rep prepare for their first call — it has questions about why they're reaching out, what their challenges are, and more.
In the back end, when any contact fills out a form on your website (no matter what the purpose of that form is), HubSpot is able to attach their browser cookies to their contact record.
This means that if a lead comes in through any non-form-fill method, using a pre-call questionnaire built in HubSpot will allow you to gather lead intelligence once they've filled out that form.
Note: it's standard practice to use cookie consent banners on websites these days, and I'd recommend making sure you're using one for this hack. If someone wants to opt out of us collecting lead intelligence data on their browsing, we should allow them to do so.
The dopeness: Doing something like this is a win-win. You're collecting double the lead intelligence (both directly from the contact, and indirectly from their interactions with your website and marketing), which enables you to give your prospects the best possible buying experience.
Using data to give prospects an amazing buying experience? That's certified dope.
9. Is there irrelevant information cluttering up your contact, company, and deal records?
The problem: if your company is using HubSpot for both sales and marketing (or customer service, or your website), you're likely going to have a lot of users in there.
If you aren't the one who set up your portal, you likely go to contact, company and deal records and end up seeing a bunch of information on the left and right-hand sidebars that is completely irrelevant to you.
No one wants to waste time combing through a bunch of irrelevant information to get to what they're really looking for.
The Tip: Thankfully, you can not only customize your own record view in each different record type (contact, company, deal and ticket), but you can create custom record views for your entire team. This means the marketing team can have a completely different default view than the sales team.
The dopeness: You would be amazed at how much time someone can waste just looking for the information they need on a contact, company, or deal record.
Setting up customized record views is an easy way to make your CRM workflow smooth, while at the same time scaling that experience to the whole organization.
Making everyone's life easier by seeing the information you need when you need it? That's certified dope.
10. Ever have issues with making sure the right emails are getting logged and tracked?
The problem: HubSpot's ability to automatically log your emails is great, except when you end up logging emails you didn't mean to, like the one you sent your spouse with your grocery list, or the internal email you sent that now everyone in your HubSpot portal can see.
The tip: remember my friend Jess? Well, she also loves helping people fine-tune their email logging and tracking.
I'll let her show you what I mean:
The dopeness: let me speak from experience: there is (pretty much) nothing worse than accidentally logging emails you didn't mean to. Logging emails means HubSpot has potentially created contacts and therefore a data trail that you have to go back and delete.
Avoiding the pain and suffering of erroneously logged emails? That's certified dope.
You too can be certified dope
At this point, you may be wondering: holy moly, Carina, there are so many great tips and tricks here, but what else do I need to know to be a certified dope HubSpot user??
I feel you. We all need a little help getting inspired to take our HubSpot usage to the next level sometimes.
That's why we put together an event this October that I am so excited about. It's called HubSpot Training Day and it's for anyone who wants to one-up their HubSpotting.
And if you're looking for more help becoming certified dope, reach out — we'd love to help.
Free Assessment:
How does your sales & marketing measure up?
Take this free, 5-minute assessment and learn what you can start doing today to boost traffic, leads, and sales.