What Every Marketer Needs to Know to Fuel Growth Safely (and Legally)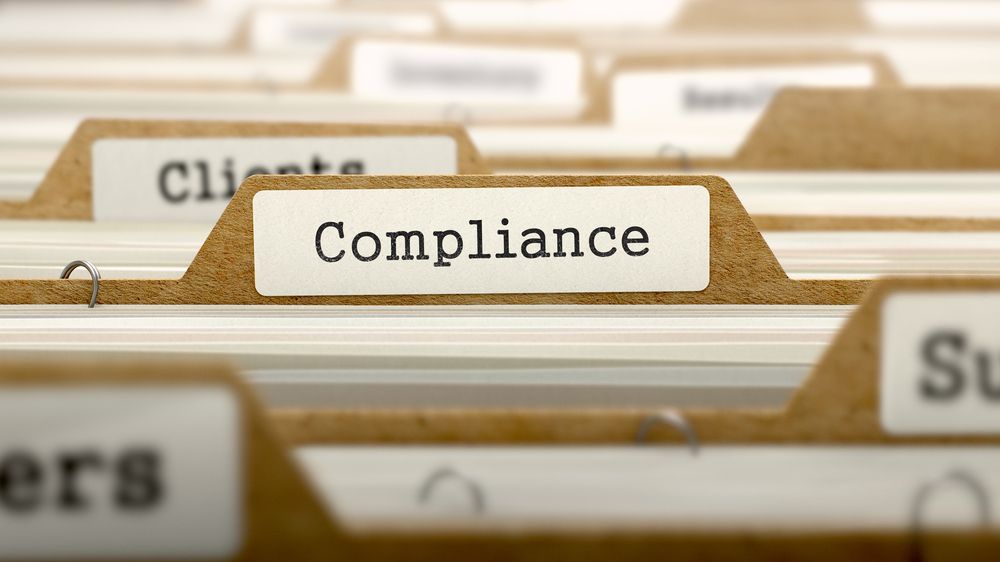 Every day, you are churning out content that will go in front of hundreds, thousands, or perhaps even millions of viewers.
You hope your content will generate leads and successful conversions here and there, but before you set it live, have you thought about whether or not it breaks any laws?
Whether you want to be the next Gary Vaynerchuk or Joe Pulizzi, you must take heed of marketing regulations—unless you're willing to pay costly settlements with the government.
Here's what you need to know about marketing and compliance.
1. Be Proactive:
So far in 2016, we've already seen the resignation of Zenefits' CEO over compliance issues, Lumosity's $2 million settlement of deceptive advertising charges for its "brain training" program, and Lord & Taylor's settlement with the FTC for failing to disclose that their native advertisements were actually paid promotions.
The momentum shows no sign of stopping anytime soon.
Marketers need to be in an offensive position, identifying and resolving potential violations before they become issues. This business intelligence, in turn, enables marketing departments to conduct campaigns that minimize risk ahead of time and maximize business growth.
2. Be Informed:
A few common compliance issues that arise for marketers include:
Native advertising: Consumers must be able to differentiate this paid messaging from other similarly-formatted content surrounding it.

Disclosures: Clear, conspicuous, and accurate disclosures must accompany advertisements' claims.

Unfair, Deceptive, or Abusive Acts and Practices (UDAAP): Companies must not use messaging that misrepresents their products to consumers.
Staying informed of these possible risks as well as changes in compliance policy and law is paramount to avoiding them.
There are many ways to remain in the know. Check communications from agencies, like the CFPB newsroom and FTC press releases, or read blogs from compliance or law firms that specialize in advertising and regulatory issues such as the PerformLine blog, AllAboutAdvertisingLaw and the CFPB Monitor.
3. Put Your Customer First:
Building customer considerations into your marketing risk-management program is key to thriving in a customer-centric world.
You can also learn a lot from your competitors' missteps by reviewing the wealth of information contained in the CFPB Consumer Complaint Database. By doing this, you take proactive steps to avoid making the same mistakes while maintaining focus on customer loyalty.
Conclusion
As the number of marketing channels continues to grow, brands are heavily leveraging technology to reach consumers in a more automated, scalable way. As this marketing revolution continues to explode, compliance needs to become front and center in this conversation.
Marketing compliance is another growth opportunity for many organizations and it is playing an increasingly significant role in helping marketers feel more confident and secure in how their messages are being used and disseminated.
When you know how to manage the risk, you are better positioning yourself to take advantage of the growth opportunities.
If you'd like to "get smart quick" on marketing and compliance, check out COMPLY2016, a one-day conference focused on marketing compliance with speakers from federal and state regulatory agencies, marketing visionaries, and industry experts. Learn more here!
Free Assessment:
How does your sales & marketing measure up?
Take this free, 5-minute assessment and learn what you can start doing today to boost traffic, leads, and sales.