What is a one-page strategic plan and why do I need one?
Brian Casey also recommends this free guide: The Ultimate Inbound Marketing Strategy Playbook 2022.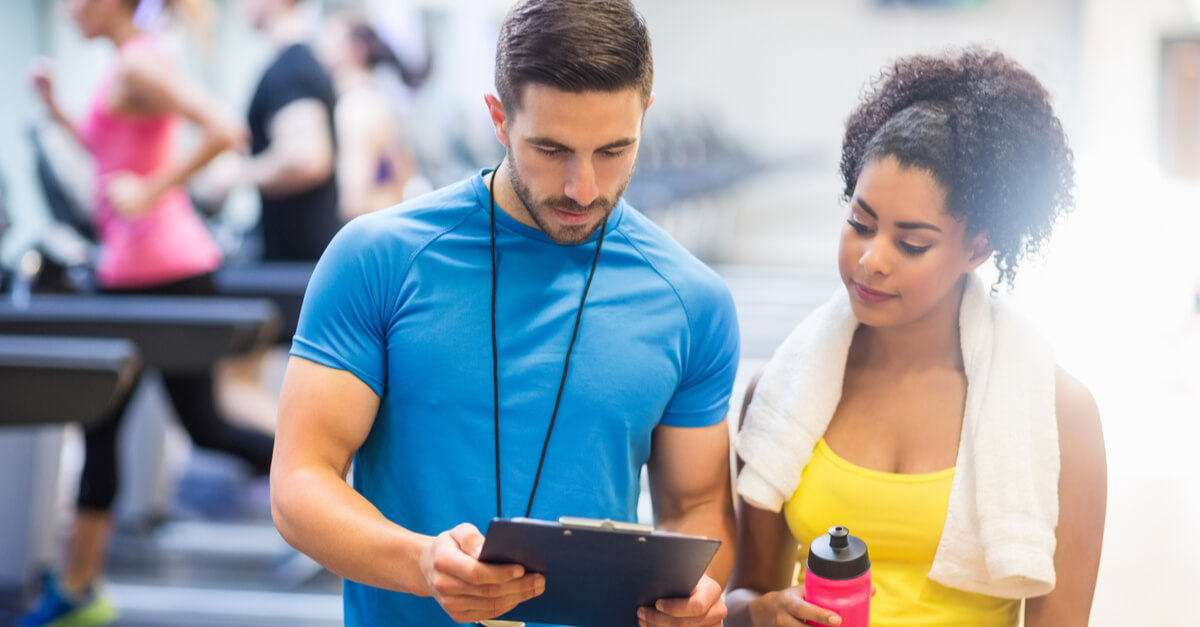 You, me, and everyone else in the world has had a New Year's Resolution that crashed and burned seemingly before even starting. If you're an avid gym-goer, you know the struggle of being able to find free weights or a machine for that first two weeks of January. But, as we know, it'll normalize and thin out soon enough.
Free Guide: The Ultimate Inbound Marketing Strategy Playbook 2022
So why do 80% of New Year's Resolutions fail?
Is it because we didn't actually want the results of our resolutions? Is it because we never really intended to follow through? No, it's because we want big results, but don't have a system in place to help us achieve these goals.
So why am I bringing up the sore subject of failed resolutions and unseen personal goals?
Because at IMPACT, we're asked quite a bit about what a one-page strategic plan is and the purpose it serves.
For companies that have read They Ask, You Answer and want to see the results that come with adopting the philosophy, you need a system in place. It's possible, albeit unlikely, that you'll be able to create a They Ask, You Answer culture in your business and see results quickly on your own.
When working with a Digital Sales and Marketing Coach, you'll receive a one-page strategic plan that helps keep you on target to hit your aggressive marketing and sales goals.
So what is a one-page strategic plan?
Think of this as your roadmap to becoming an IMPACT case-study client. That means you're seeing amazing results from your sales and marketing efforts. Results like seeing a $5M increase in profit in two years or seeing sales increase from $30M to $117M while decreasing advertising dollars by $200k per year.
A one-page strategic plan is a resource created for you by IMPACT, but this isn't just some standard deliverable that's handed over to show off the work we've done. This is an action plan your team will own. This roadmap organizes the priorities you will complete with your team, with guidance from your IMPACT coach and trainers.
The importance of a one-page strategic plan
When you start with a Digital Sales and Marketing Coach, you'll fill out a scorecard. This will give you a current assessment of how well you're set up to succeed with They Ask, You Answer. The assessment is broken down into ten sections that gauge things like content creation, the effectiveness of your website, and how optimized your sales process is.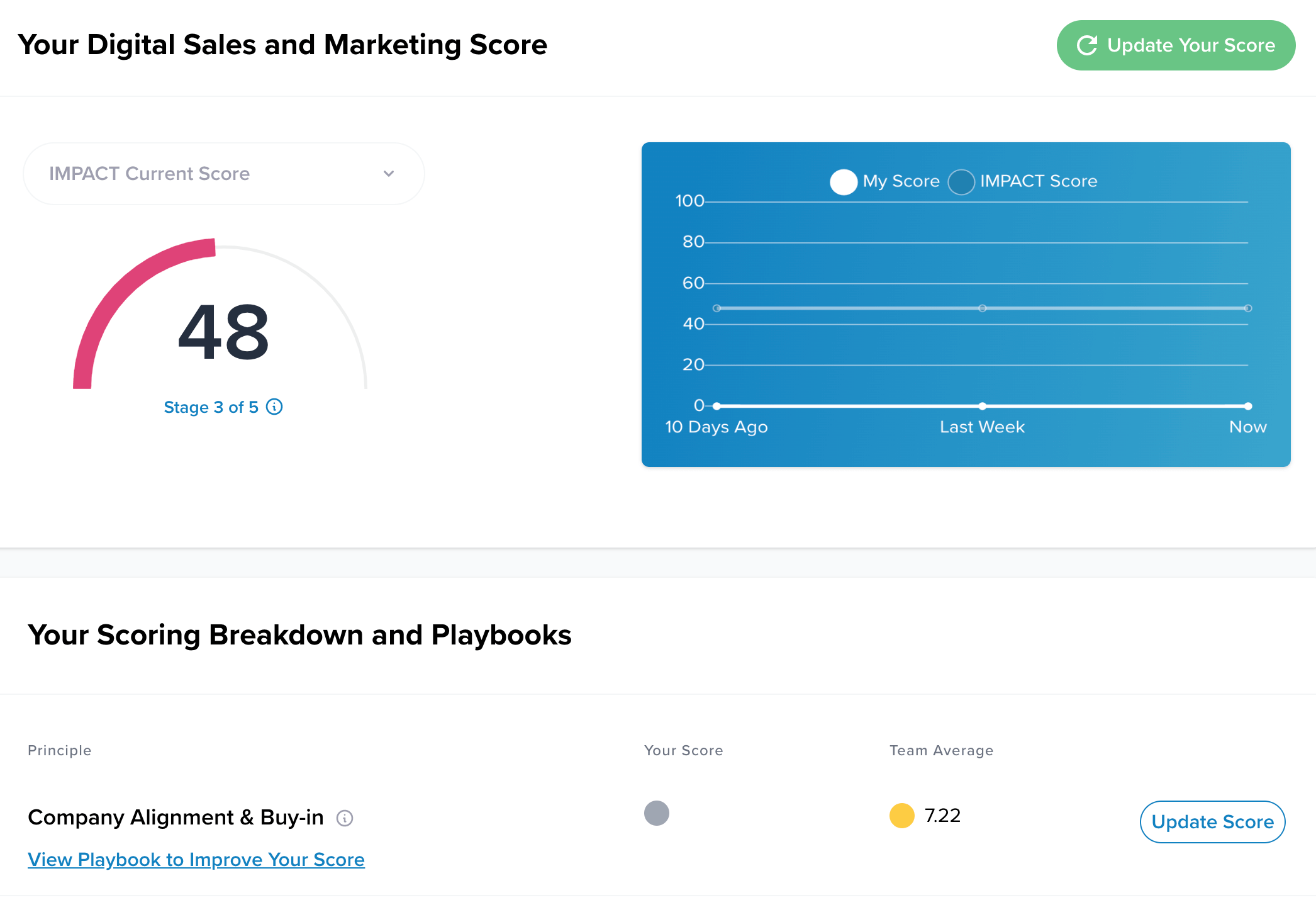 The one-page strategic plan takes where you're at and gives you a clearly defined path forward based on the real outcomes that will help you see sales growth.
Instead of knowing all the areas that you can improve in and not understanding which levers to pull and in which order, we will work together to create quarterly priorities based on your annual goals.
Let's say in order for your company to reach its revenue targets, you need to get one new client from organic traffic per month. Your one-page strategic plan would include everything that needs to be in place to help you hit that goal as soon as possible. The roadmap to reaching that goal is based on time-bound quarterly priorities that have clear ownership.
Without a personal trainer dedicated to helping you reach your fitness goals, creating a plan, and holding you accountable every step of the way, are you really going to reach your goals?
It's the same with growing your business in new and sustainable ways. For almost all of our clients, They Ask, You Answer is a new business philosophy that they are adopting.
That requires a fundamental shift in the way you go about almost every aspect of your day to day operations. It's just like jumping in on January 1st with a newfound resolution that's a complete shock to your normal life. It's not likely to stick without a real plan and someone to hold you accountable.
So what does a one-page strategic plan do for you?
You're at a pivotal point in the history of your company. You've probably read They Ask, You Answer and you would love to see the type of results River Pools experienced in the midst of an economic downturn. But you're not exactly sure how to get there.
So what exactly does a one-page strategic plan give you?
Set measurable goals for the year on categories such as company revenue, organic web traffic, sales leads, content and videos published, etc.
Clearly defined quarterly objectives on your stated business goals. The objectives are prioritized based on what we've seen work with countless companies implementing They Ask, You Answer
Provides you with ownership and accountability to help you reach your objectives and goals
Equips you with a detailed timeline of when you can expect to see certain outcomes when working with IMPACT
Helps you prioritize what to focus on and when you need to focus on it

Transparency
Visibility and transparency with your entire team of the tactical steps that you're taking to reach business goals
A structured system to execute They Ask, You Answer and see the results that come with being the most trusted voice in your space
Becoming a They Ask, You Answer case study
If you've read the book and want to see the results, there are two paths you can take.
You can try to take everything you've learned to encourage your organization to adopt the They Ask, You Answer mentality on your own. If you're in this boat, you'll have a laundry list of things that need to get done to see the results you want. This will be time-consuming and pull you away from other responsibilities. For some, you'll reach the They Ask, You Answer promised land and change your organization, set goals and hit them, and see results quickly.
This option will be best if you want to save money, have time to figure things out on your own, and want full control of how you execute They Ask, You Answer.
Or you can work with a Digital Sales and Marketing Coach here at IMPACT to get the playbook and coaching that your team needs. This route allows you to keep focused on your primary job responsibilities, avoid common pitfalls, and have a structured path to reaching your goals. The outcome is hitting your sales goals more quickly without wasting time.
This path will be best if you want guidance from experts who have walked companies through the They Ask, You Answer journey, need to reach your goals quickly, and have a budget to work with an agency to make it happen.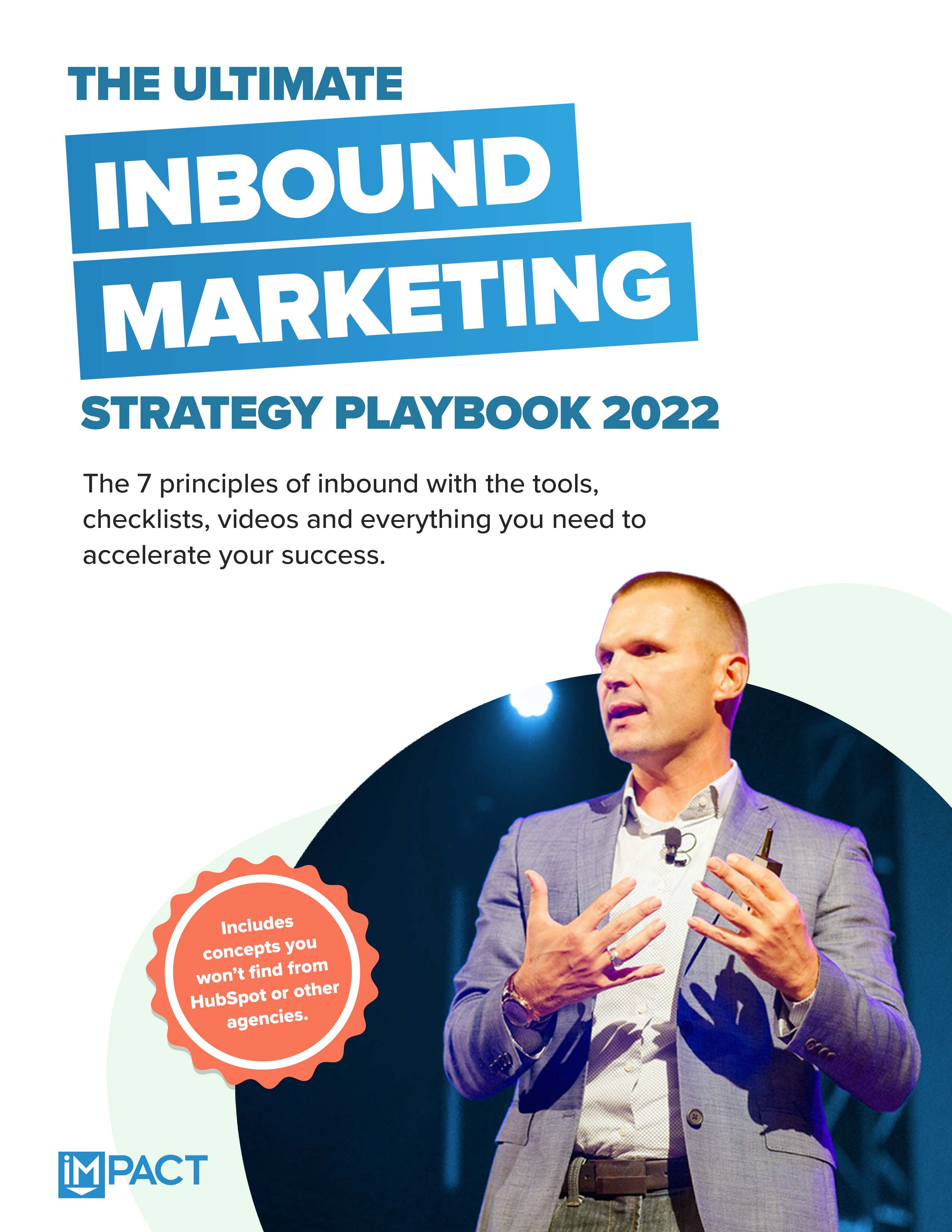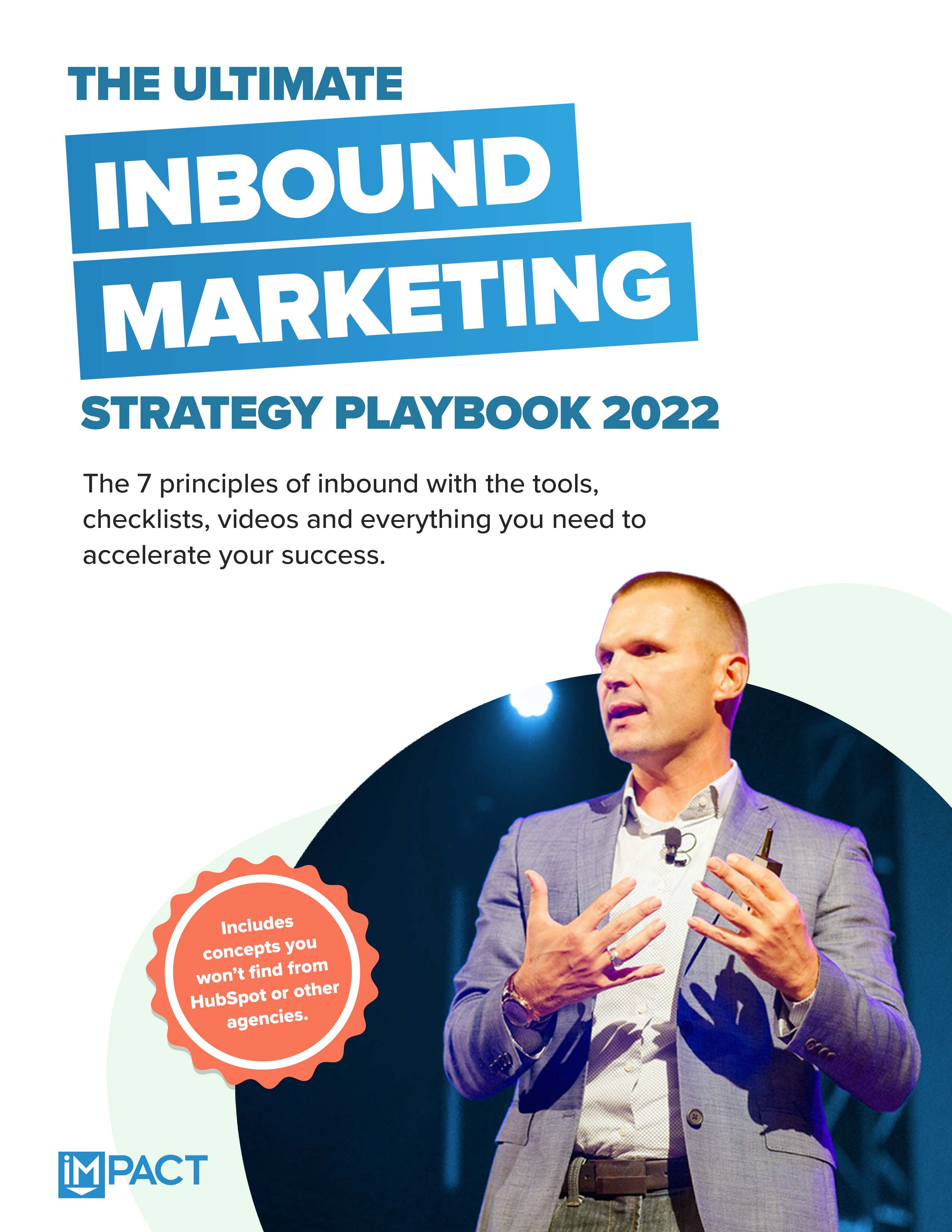 Free Guide:
The Ultimate Inbound Marketing Strategy Playbook 2022
Take your inbound strategy to the next level
Master the 7 principles of highly effective inbound marketing
Dramatically improve your inbound sales
Get more buy-in at your company
Published on July 30, 2020