5 Organizational "Cleanses" to Start Your Year Off On The Right Foot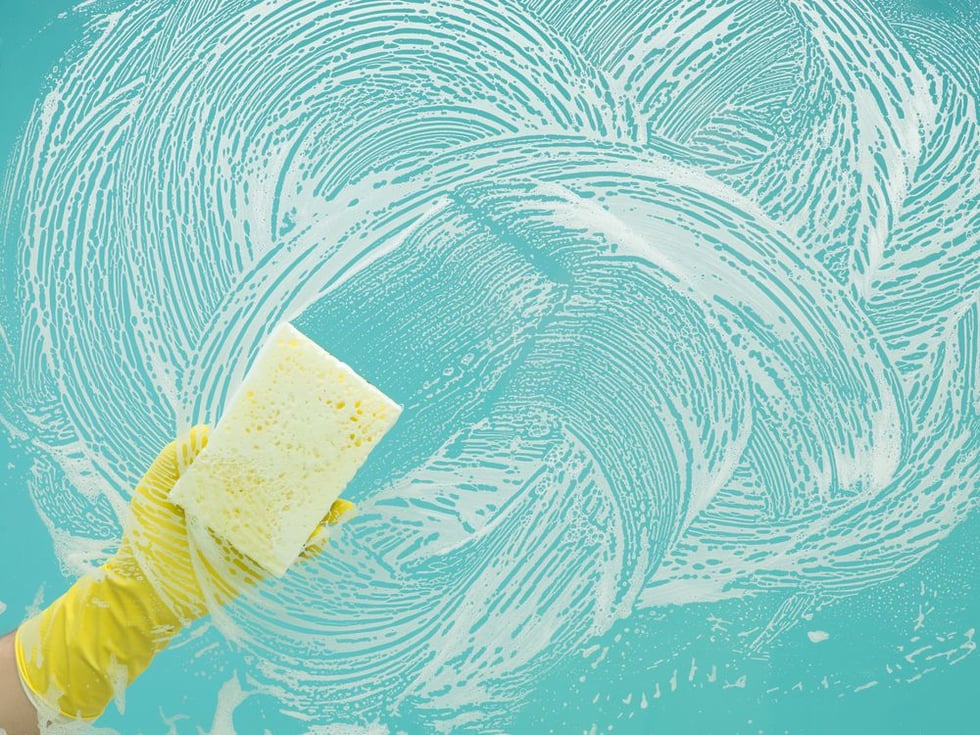 Associate Director of Content, Strategized Initiatives That Increased IMPACT's Website Traffic From ~45K to ~400K
January 5th, 2016 min read
I'm sure you've heard the quote before (or seen it in a Facebook status or two):
"[New Year's Day] is the first blank page of a 365 page book. Write a good one."
While technically not much changes from December 31st to January 1st, psychologically and organizationally, it is a huge turning point for marketers and people in general.
As the quote suggests, the end of a year is in many ways, the end of a chapter in both our professional and personal lives. On New Year's day, you turn over a new leaf and start working towards for new goals.
If you haven't already, now is the time to set yourself up for success, and it all starts with detoxing and getting organized!
Here are five marketing "cleanses" to help you start your year off on the right foot.
1. The Contact Cleanse
In B2B marketing, contact lists tend to expire at a rate of about 25% a year. Sucks, right?
That means even if you had 100,000 marketing contacts in your database this time last year, about 25,000 of those people are no longer fair game.
Perhaps they've left their companies, been promoted, or simply unsubscribed altogether. Whatever the reason, there's no reason to keep those names and email address cluttering your lists, skewing your click rates, or if you're a HubSpot user, increasing your monthly fee.
So, chuck 'em!
What Should You Do?
Go through your contact database and delete anyone who has:
Unsubscribed

Marked you as spam (how dare they!)

Not opened an email in over 3 months (less than that could be the result a busy last quarter)

Is marked "Ineligible" (if you're a HubSpot user)
If you're reluctant to break ties cold turkey, consider running a friendly re-engagement campaign like those detailed here. When done right, you're likely to win some back, but for those who you don't, it may be time to say goodbye.
Removing these inactive contacts will help you avoid emailing in vain and automatically make your performance statistics more accurate and indicative of your strategy.
2. The Social Media Cleanse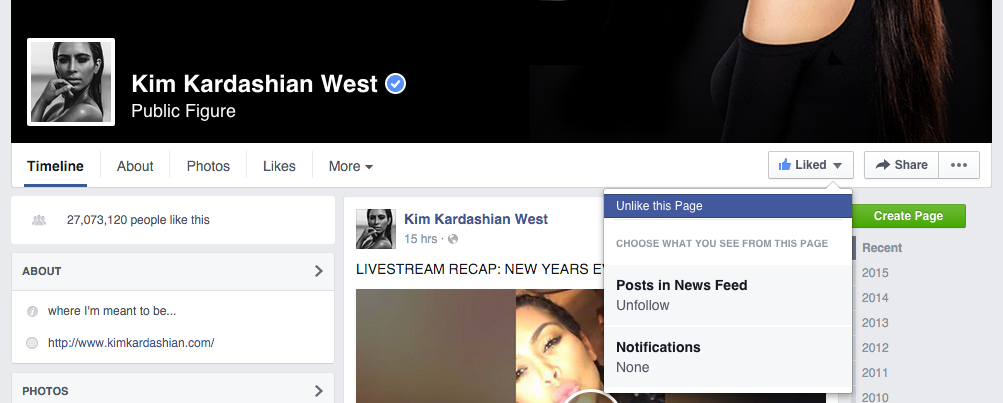 Regardless of what your inner pre-teen says, social media isn't just about getting followers, fans, and favorites. -- well, not professionally, at least.
In marketing, it's about engagement and connecting with consumers and other brands in your industry.
If you're doing social media right, you're following industry influencers as well as your competitors, advocates, and possibly even some lucky, loyal buyers.
Unfortunately, like your email contacts, the quality of your social media connections evolves with time, even if you've checked all these boxes.
What Should You Do?
Companies change as do their audiences. With this in mind, take the time to examine your social media feeds with a fine-tooth comb and evaluate their relevance.
Are the brands or individuals you are connected with active? Are they sharing content? Is what they are sharing relevant to your industry or target buyer persona? Does your buyer persona still care what they have to say?
If the answer to any these questions is no, you should consider unfollowing them.
Brands or people who are not active or are irrelevant to your industry or persona just end up being noise on your newsfeed. Clean them out to make room for connections that will offer truly valuable content and engagement opportunities for achieving your marketing goals.
3. The Email Inbox Cleanse
I don't know about you, but my email inbox currently has 113 unread messages.
I'm sure some of you have double, maybe even triple this amount, but considering I last checked my email two days ago, I'd say that's fairly impressive -- or gross depending on your point of view.
According to the Radicati Email Statistics Report, the average number of work emails a person receives each day is expected to hit at least 140 in 2018, but let's face it, most of those messages are bound to be promotions or one-off conversations, so why keep them around?
What Should You Do?
Swipe left.
Rid your inbox of everything that you have read, don't intend to read, and do not have to be retain for future reference.
Unsubscribe from mailing lists and blogs that you do not want to hear from and use the "priority" options available on gmail and most major providers to help you keep sort through the spam moving forward.
If you're not sure if a conversation may be needed in the future or you want to read it later on, use folders and tags to get them out of your general inbox, but organized in a way that you'll be able to find them easily later on.
You can find more tips on how to keep your inbox clutter free here.
4. The Desktop Cleanse
Be honest.
Does your desktop look like this?
or this?
Image Credit
or maybe even this?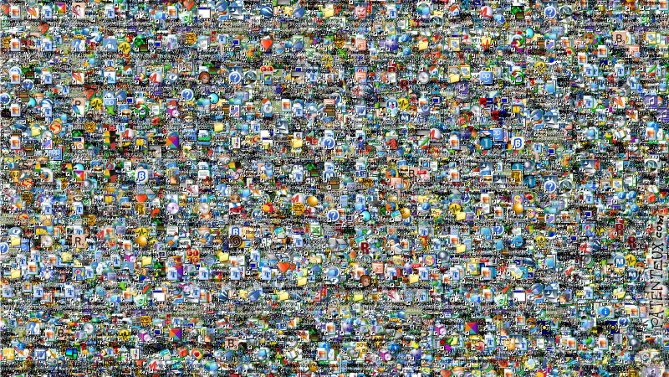 Image Credit: Gizmodo
Ugh. I'm sorry I had to put you through that, but if the answer is yes, consider this an intervention.
Desktops like these are rampant in a world where operating systems automatically drop files there upon saving, and busy marketers feel the need to keep things easily at hand.
Overtime, what seems like a simple convenience, however, can turn into a digital mess even the best of savviest of users can't navigate.
What Should You Do?
To cut the clutter on your desktop, try the following:
Delete what you don't need (plain and simple)

Create and organize what you need into folders

Experiment with an organizational wallpaper (

like these

)

Invest in external or cloud storage (i.e

Google Drive

,

Dropbox

, or

OneDrive

)

Change your default "save location" (this can vary depending on your OS and web browser, but here's an example of

how I did it on Google Chrome

.)
With these tools and quick changes in place, your desktop will be far more organized and less overwhelming as the rest of the year unfolds.
5. The Paper Cleanse
I know what you're thinking; who uses paper anymore, right?
Uhh, Guilty.
If you're like me, it's not uncommon for you to print and highlight pages when preparing for a presentation or to take handwritten notes during meetings.
While this has been scientifically proven to be an effective way of learning and remembering things, the notebooks and loose-leafs can pile up quickly, not only crowding your workspace, but making it far more difficult to find information when you need it.
What Should You Do?
Whether it's on your desk at work, office at home, inside your car, or even your locker, sort all of the loose papers you have lying around and either file or shred and recycle them.
Moving forward, automatically organize things into their dedicated files and attend to new physical mail immediately so it doesn't pile up.
I like having "hard copies" too, but proactivity with it is the key to avoiding disorganized stacks down the line.
Key Takeaway: Start Fresh
With a new year come new goals and challenges to tackle, so leave behind anything that may hold you back. Use these cleanses to rid your professional life of the burdens of last year and start fresh.