3 Unexpected Reasons Users Won't Buy Your SaaS (& How to Change Their Minds)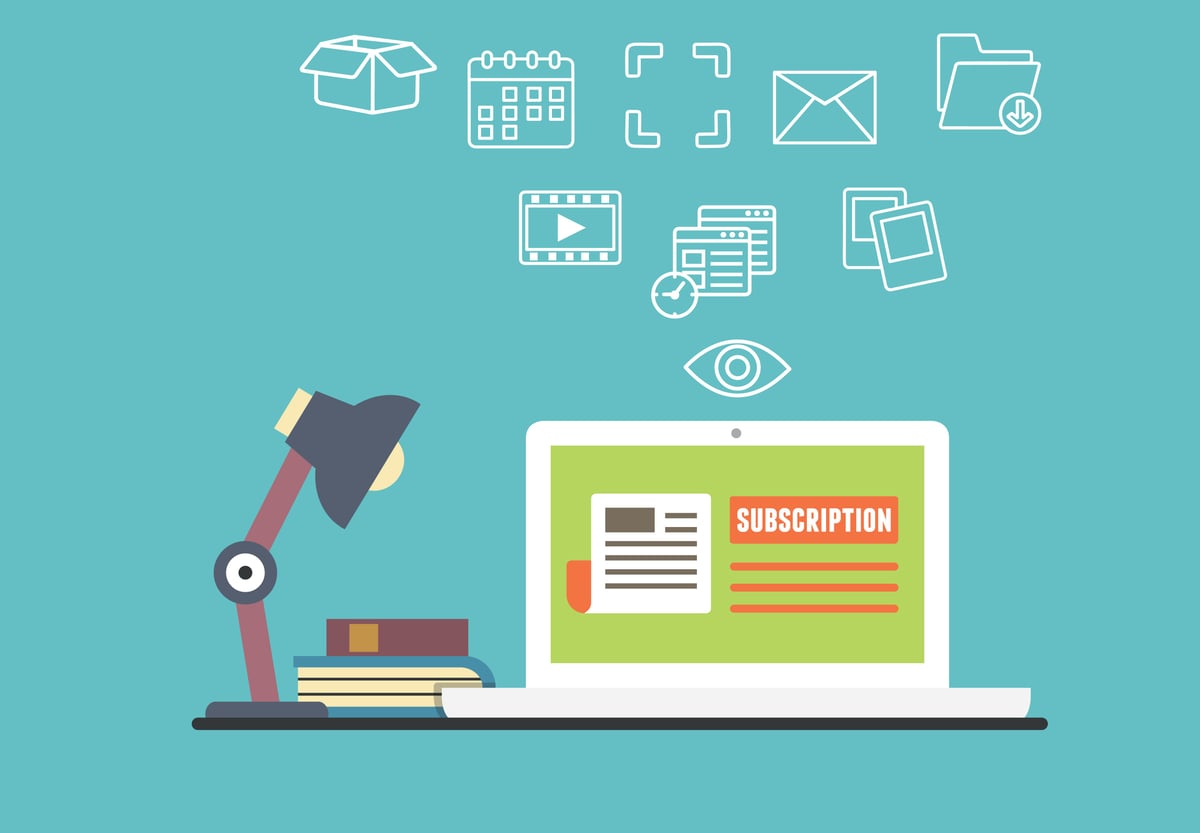 People are mysterious creatures.
Trying to figure out why we do or don't do things is like trying to find a needle in a haystack (but that certainly won't stop us marketers from trying.)
When it comes to thinking of reasons not to make a purchase, most people are quick to assume that it must be price or necessity related, but in the SaaS world, there are far more variables and nuances that can come into play.
After a bit of research and a little investigation on my end, here are 3 unexpected reasons users won't be buying your SaaS and how your team can overcome them with content.
1. They're Concerned About Security
With last year's SONY hack, data breach at Target, celebrity iPhoto leak, and other high-profile security fails headlining the news, it should come as no surprise that many of your users are concerned about the safety of their business data when it comes to SaaS and cloud storage.
According to Halon's 2014 Security Survey, more than 75% of Americans don't trust cloud security and as much as 88% think that their personal information and files are at risk when relying on it.
While concerns like these are completely valid, they are mainly fueled by a lack of knowledge on how cloud security works and of the built-in precautions that SaaS companies take to prevent loss or theft.
In fact, among businesses who already use SaaS solutions, Halon found that 94% had grown to trust the cloud and now enjoyed many "security benefits that they didn't previously [have] with on-premise technology."
What Can You Do? As a marketer, the best way to ease user concerns about security and make them more comfortable with making a purchase is to educate them. Be proactive and address their worries early on in the sales cycle by offering informative, easy-to-understand content describing:
How Your SaaS Works
How Cloud Security Works
Why It Can Be Trusted
Real Statistics
Added Benefits (i.e. up-to-date systems, anti-virus software, and spam email management)
You can also capitalize on social/industry proof by displaying security certificates/badges on your site or including customer testimonials vouching for the safety of your organization.
Having this type of external support for your claims will help comfort your user and let them know that you're not just making empty promises.
For a more direct approach, you can also take the lead from companies like Salesforce and HubSpot and create a page dedicated to the security of your services.
2. They Don't Want The "Commitment"
Every business transaction is the beginning of a new relationship and let's face it, some people are just commitment phobs.
Perhaps they're on a budget and don't like the idea of a recurring payment, or maybe they're just reluctant to invest in a new product or service long term. Whatever their argument, many users are deterred from paying for your premium because of your "subscription pricing model."
Don't take this as a sign that you need to change your approach to pricing. After taking the plunge, most organizations find that long-term SaaS solutions actually cost them less by eliminating many overhead costs, and 77% plan on increasing their SaaS spending in the near future.
What Can You Do? Comfort your users by offering a satisfaction guarantee or give them the option to cancel their subscription at any time. Allowing them to discontinue at their convenience helps diminish their risk of subscribing and also helps build their trust in your brand.
Take these examples from GatherContent and Litmus.
Besides offering a free trial of their product, both SaaS solutions make it clear that if and when you sign on, you won't be stuck in a service plan if you're not happy.
"Cancel anytime," "No hassles," "No questions asked;" including phrases like these in your marketing messages lets users know that you're not just out for a sale, but that you're interested in helping them find the best solution for their needs, even if it's not one of your own.
It helps them feel more in control of their spending and in turn, makes them more comfortable with converting.
3. They Just Don't Have the Time
No matter how simple, every new solution takes time to fully implement and learn (especially new technology.) Your users may need to install the product, train their team, transfer files or data, or possibly even update or develop new processes.
These hassles add up quickly and the time "lost" in the process can easily scare off people that are considering purchasing your SaaS.
What Can You Do? Make the set-up and learning process as quick and easy as possible for your users. One way to go about this is by creating concise, easy-to-follow content about how to use and get the most out of your product like:
Training Webinars
Video Tutorials
Step-by-Step eBooks
Tactical Blog Articles
Wistia is great at doing this. Though their platform is already extremely intuitive and easy-to-use, their team leaves no stone unturned when it comes to educating their users. In their "Learning Library and Hub", Wistia shares a variety of informative videos and multimedia guides that are comprehensive, yet compact, and shareable, making it easy to pass along to a peer.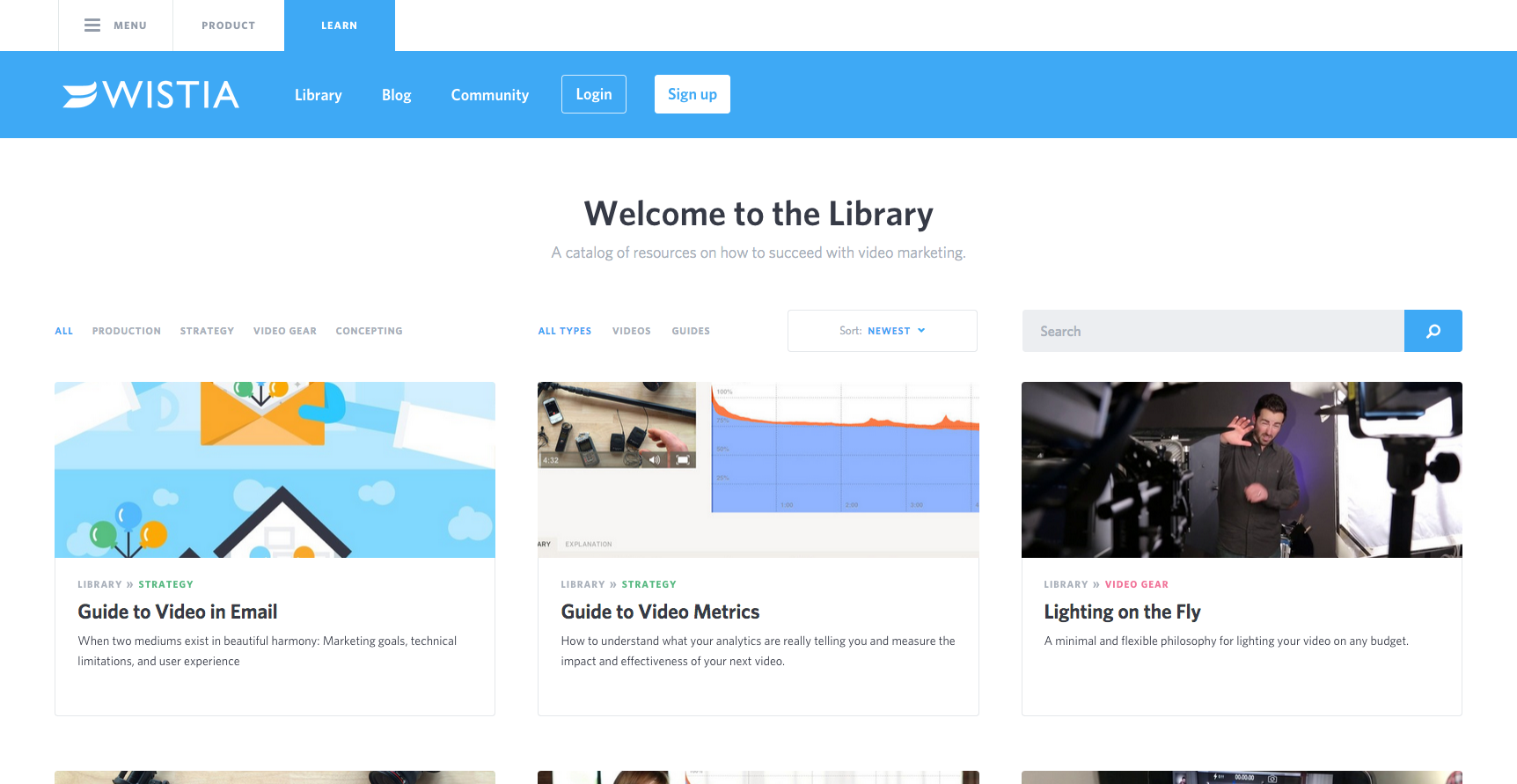 In addition to these resources, as soon as you register on Wistia, you are greeted with a handy tutorial that walks you through each feature of the platform. This approach is friendly, interactive, and makes learning the platform fun. (Not to mention the cute pup.)
Content aside, you can also explore ways your associates can personally facilitate and speed up the transition process through free set-up or even one-on-one training.
Though a bit more time consuming on your end, this little extra effort will help humanize your brand and make it easier for users without a lot of time to click "sign up."
Try Before They Buy
In the end, the ultimate reason people are usually reluctant to buy your SaaS (or any product for that matter) is that they don't know what to expect. They don't know how the product will actually perform as they need it to or even make sense for their routine.
That's why a free trial of your SaaS is so critical to increasing conversions and generating new customers. In our all-new playbook, "11 Tactics for Generating 3x More Trial Users a Month," we go into the details of running a successful SaaS trial and how to get more people signing up for it each month. Get your free copy here or using the button below!
Free Assessment:
How does your sales & marketing measure up?
Take this free, 5-minute assessment and learn what you can start doing today to boost traffic, leads, and sales.