3 Remote-Friendly Activities We're Doing for the Holidays
Natalie Davis also recommends this free guide: The Ultimate Inbound Marketing Strategy Playbook 2022.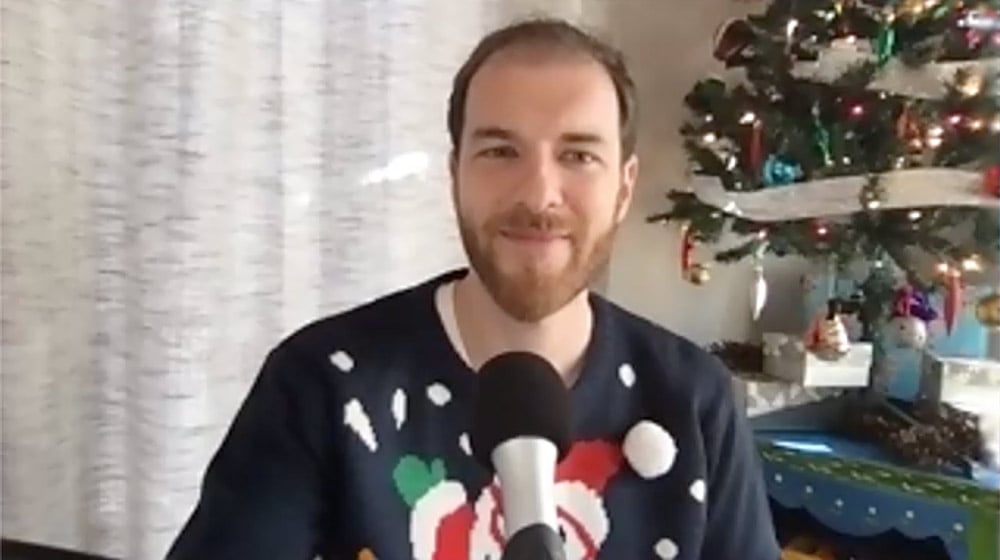 Each year, we have a number of holiday traditions that we look forward to at IMPACT.
A holiday party, gift exchange, etc.
However, after getting feedback from our remote team members, we decided to cancel our December in-office week (where our entire team would come to our HQ in Connecticut for these traditions) this year.
Turns out that traveling around the holidays isn't the most enjoyable...Who knew?
Free Guide: The Ultimate Inbound Marketing Strategy Playbook 2022
Despite this, we still wanted to pack in the same amount of holiday cheer for our team.
So, we took a look at our traditions and made a few tweaks, and also decided to test out a whole new idea.
Knowing that a lot of teams are also going through remote transitions, I thought these ideas might be applicable in your companies as well.
1. Holiday Gift Swap
Each year, we all draw names for a company Secret Santa (or as we like to call it "Sneaky Sneak Swap)."
Traditionally, we would put the names in a hat and all draw a name out.
When the day came to exchange, we'd all line up in the office and go around and present our gifts to the person in front of the whole company. It was a fun tradition that we really enjoyed over the years, as everyone likes to see who had who for the swap.
This year, since we weren't all going to be together at the same time we had to come up with a plan B.
Free Guide: The Ultimate Inbound Marketing Strategy Playbook 2022
Choosing the Names
Because we can't all pick out of a hat anymore, we had to move to a digital "hat" instead.
This year, we used www.drawnames.com to digitally draw our names. All you have to do is input the names or have people sign up with a custom link, and then with the click of a button, it assigns out all of the giftees.
The tool is free and also lets participants create a wish list that even links out to sites where you can purchase the gifts.
Exchanging & Sharing Gifts
Since we can't walk over to everyone and give them our gifts, we had to change to shipping everything directly to people this year. (You're welcome for the business, Amazon.)
In order to still see what gifts people received and who had them, we encourage people to share a photo in our company Slack channel titled #happy-thoughts.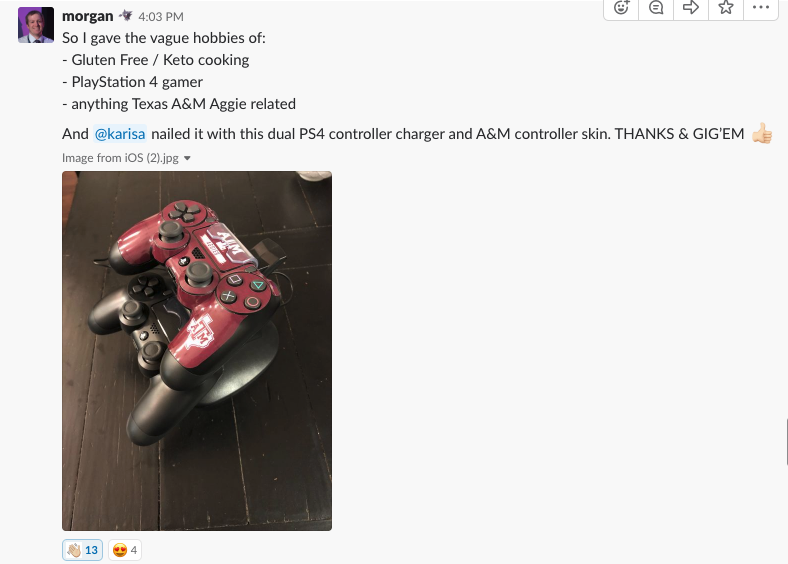 And just for fun, we set aside time for in-office people who have other in-office people to exchange at the same time. This way we keep a little bit of the original tradition alive.
2. IMPACT Giving Day
This year, IMPACT decided to try something called "IMPACT Giving Day."
The company is giving everyone $25 to use on something that will make them happy.
This can be doing something for someone else (i.e. coffee for the person behind them in line, donating to a charity, etc), buying something for themselves (that sweater they've had their eye on, their favorite bottle of wine, etc), or anything creative they want to do with the $25.
The only rule is that it has to make them happy.
We even set aside time on a specific day where people are encouraged to leave work and use the $25 during that time.
The directions are pretty simple:
Go out and do something that makes you happy using the $25.

Take a picture of whatever you choose.

Send the picture in the #happy-thoughts Slack group.

See if you win any of the award categories during our virtual holiday party.

Have fun!
And just to add a little more fun to this, we made the following award categories:
Funniest

Most Creative

Most Holiday Cheer

Best Group

Best Overall
We can't wait to see what our team comes up with, and we're hoping this becomes a yearly tradition of its own!
Remote Holiday Party
Every year since I can remember, IMPACT has had a holiday party. We invite our friends and family, give out awards, show a company video, and much more.
Now, while there isn't much of a substitution for a real holiday party, we're hoping we can do it justice with an online version.
On the last day before our holiday break, we scheduled out an hour for our "remote holiday party."
During this time, every team member will call-into our Zoom video conference line for some fun activities. Here are a few things we plan to do at the party:
BYOB: For those team members who want to sip on the regular cocktails during the event, we told the team to feel free to BYOB.

Show a Team Video: Every year we kick off the holiday party with a fun-spirited video that incorporates as many people on the team as possible.

Acknowledge Years at IMPACT: Each year, we shout out team members who hit an anniversary of 2 years or more over the past year.

Present the Core Awards: These are awards used to recognize employees who go above and beyond to demonstrate our core values of Passion, Helpfulness, and Dependability.

Announce the Giving Day Winners: As mentioned above, we'll be giving out awards for the five different categories based on people's photos and stories.
This year our holiday party also happens to coincide with our Ugly Sweater Day. So, looks like our employees will all be rocking some pretty festive gear during the presentation.
Why Go To All This Trouble?
Even though we're a partially remote team, we still want everyone to feel like a collective unit.
It's important for us to make sure everyone feels included and gets to participate in as many company activities as possible, no matter where they are across the country.
Not only does everyone get to feel included, but it allows our team members to get to know each other a bit more each time we do a new event. This is important to create a real sense of camaraderie throughout the team.
Doing these activities overall feeds into a greater employee appreciation initiative, geared towards finding unique opportunities to improve employee happiness.
We do our best to mix up these types of activities not just during the holidays but throughout the year in an effort to do things that satisfy all types of people.
If your employees are happy, they'll enjoy coming to work every day and be more inclined to put their best efforts forward.
What Are Your Remote Activities For the Holidays?
If you have some great remote-friendly traditions of your own I'd love to hear them! Feel free to share them in the comments below.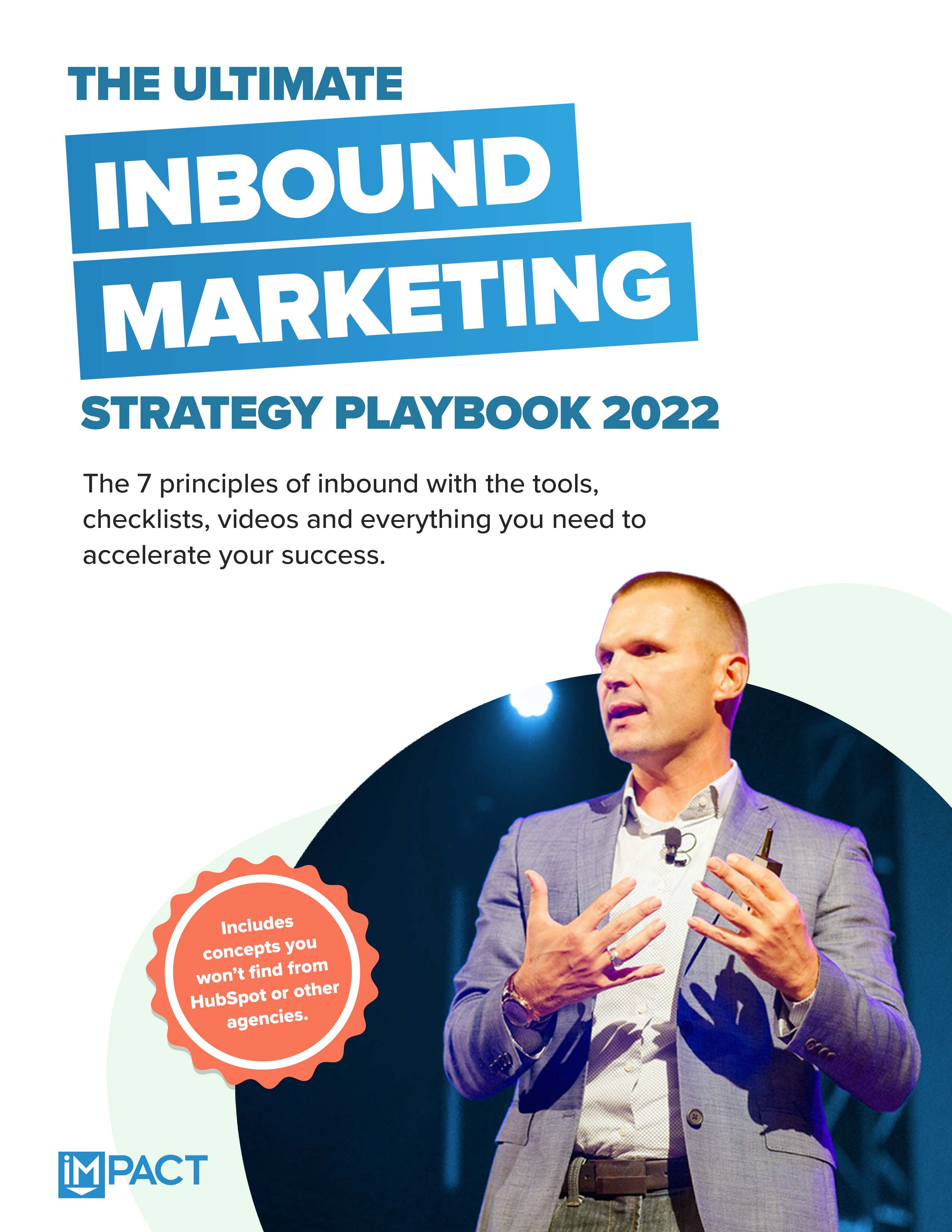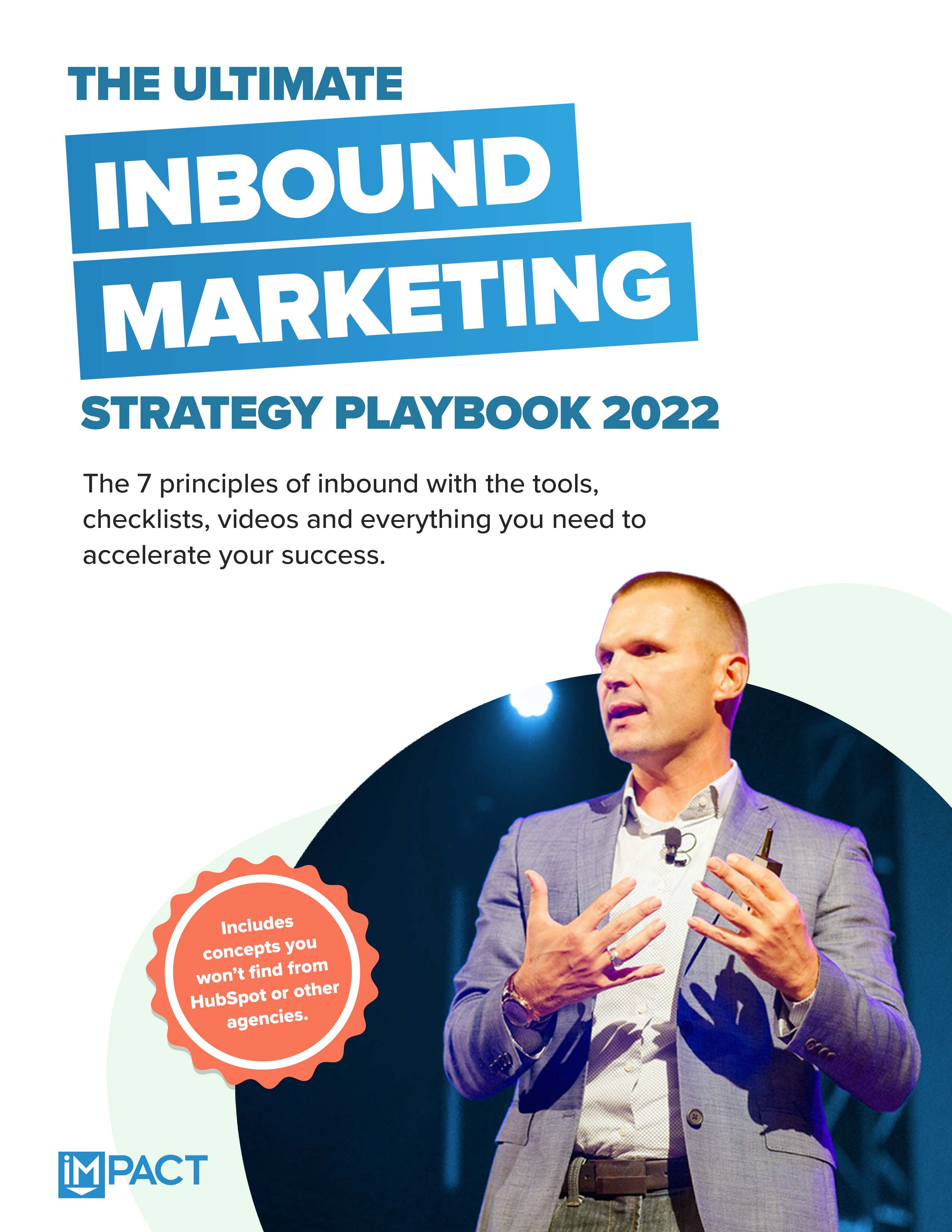 Free Guide:
The Ultimate Inbound Marketing Strategy Playbook 2022
Take your inbound strategy to the next level
Master the 7 principles of highly effective inbound marketing
Dramatically improve your inbound sales
Get more buy-in at your company
Published on December 18, 2018