Underutilized scoring properties, perfectionism in marketing, and newly discovered updates [Hubcast 267]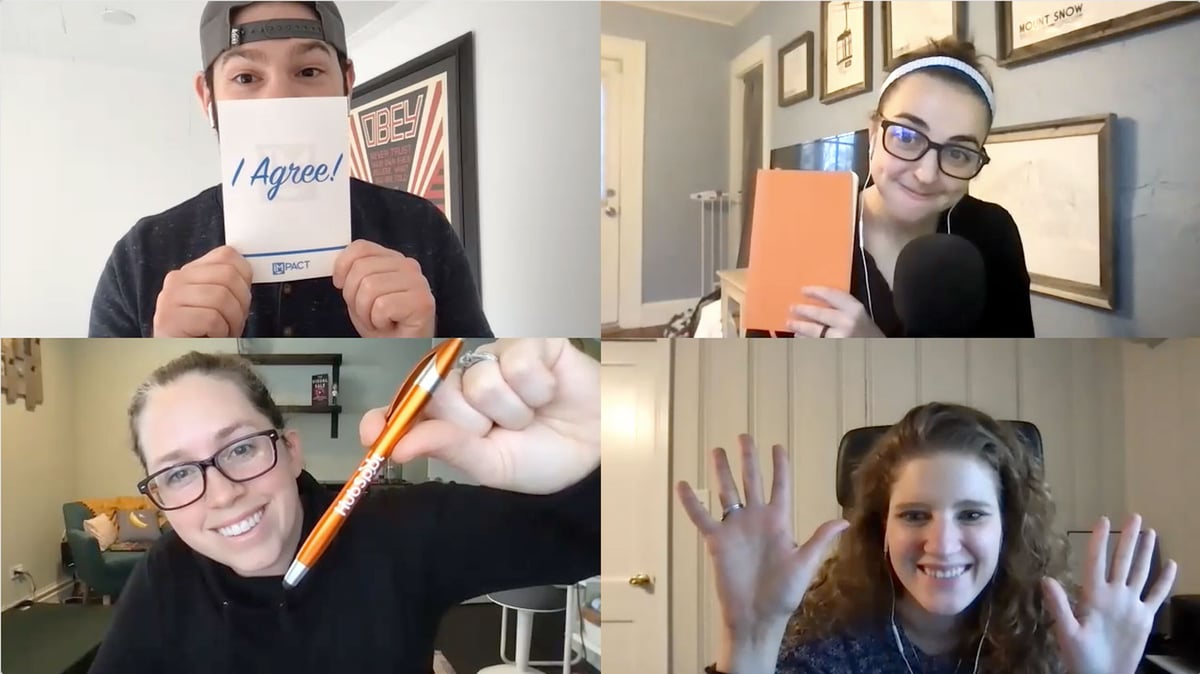 This episode of the Hubcast is brought to you by IMPACT+. If you don't know, now you know.
It's a brand new year, which can only mean one thing... more HubSpot.
Join the IMPACT coaches for a deep dive on a new topic every month in our free virtual event series.

Certified Dope: NB's lead scoring
Are you using scoring properties for more than just a standard lead score? Nick Bennett is!
Marcus Stirs the Pot: The problem with perfectionists online
"We have to learn to crawl before we can learn to walk, we have to learn to walk before we can learn to run."
Remember that one time…?
Steph: Remember that one time my friend sent a "hot lead" notification to the lead and the lead received an email saying they were "hot."


Remember that one time when HubSpot Basic was a thing?: "Which HubSpot Package is Right for You?" article updates
HubSpot updates
There's a new, easy place to find product updates in your portal!

[Now Live] Customizable campaign colors on Marketing Calendar
"You can now set custom colors for each of your campaigns represented on the calendar. This color will be used to differentiate campaigns inside the campaigns app, inside drop-downs and on the marketing calendar for better visibility, collaboration and work management."

[Now Live] @ mention colleagues in workflow comments
"In workflow action comments, users can now @ mention their colleagues for easy and efficient collaboration."
Yes and amen!
3 Exciting Improvements to the Custom Report Builder (Beta)
New Visualization: Combination Charts
"You can now build charts with multiple measures, also known as combination charts. By selecting the "combination chart" visualization option, you can add a second Y-Axis to your report, allowing for deeper analysis of performance and metric comparison."
Chart Settings
"You can now further customize charts by clicking on "Chart Settings'' below any chart type to access several new settings and configuration options. With this release, you can will find new customization options including:

show/hide data labels
stacking
min/max
axis options"
Sorting and Totals
"It is now possible to sort data in ascending or descending order. To apply a sort, look to the "sort by" dropdown at the top right of the report builder. In addition, totals rows are now live in all custom report builder drill-downs. You'll also find an option to show or hide totals within chart settings."
[Now Live] Commenting on campaigns
"A commenting sidebar in the Campaigns tool that enables you to leave messages, tag teammates for feedback and collaborate in-app to execute great marketing without ever having to leave HubSpot."
[Now Live] The new Tasks home for sales reps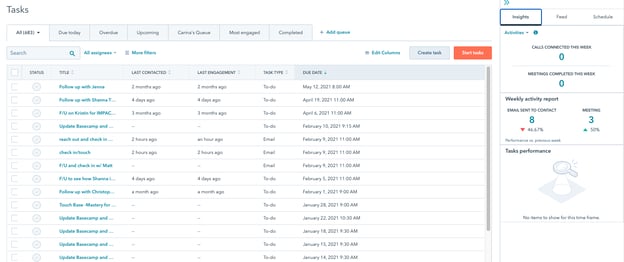 Until next time
Join the HubSpot User Slack and hang out with us!
If you're listening on iTunes - head on over and leave us a review! We love hearing your feedback, so feel free to leave some in the comments, or shoot me an email at cduffy@impactplus.com!
Until next time. This is Carina Duffy, Stephanie Baiocchi, Nick Bennett, and Jess Palmeri saying to you, get out there and get after it!
Join the IMPACT coaches for a deep dive on a new topic every month in our free virtual event series.
Published on January 21, 2021