What Is a Revenue Strategy?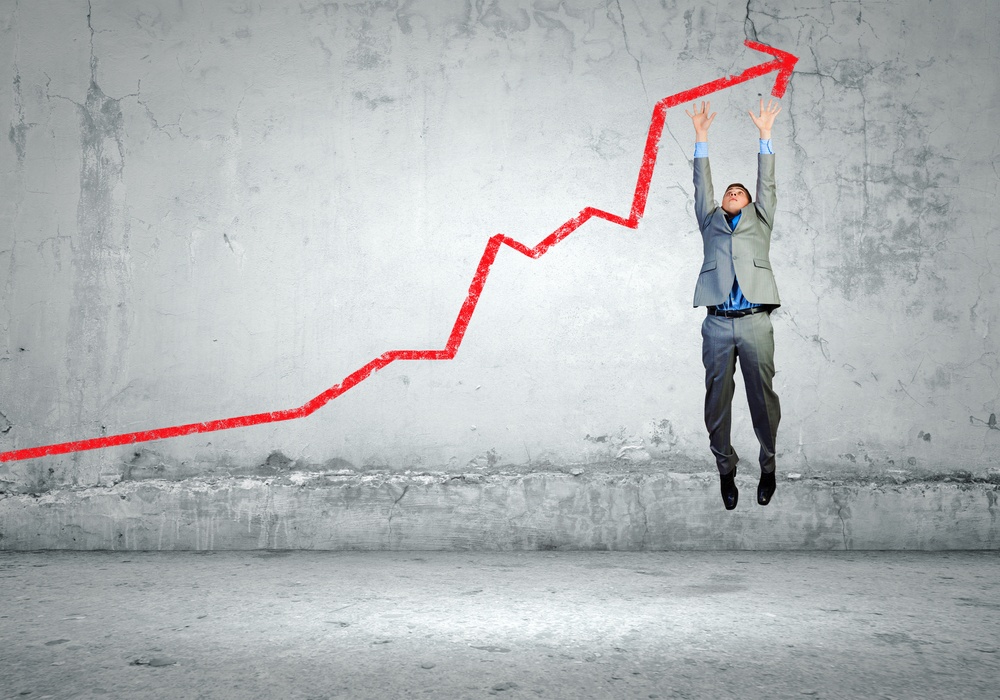 Any successful company would agree that its top priority is to drive revenue through their sales process. Unfortunately, as simple as this sounds, many business owners and marketers can find this difficult, overcomplicate the process and thus fail to reach their bottom line goals.
Putting measureable objectives and a solid strategy in place is not only critical for business decision-making and overall success, it also sets the initial tone for alignment between your sales and marketing goals.
Enter stage left, the revenue strategy...
The Anatomy of a Successful Revenue Strategy
A revenue strategy is a plan that focuses on increasing company income by maximizing both short- and long-term sales potential. Having a dedicated strategy of this kind is critical, as it is near impossible to grow revenue without a documented plan of action.
So, how does it come together? A good revenue strategy uses context in its generation process to provide value and encompasses alignment of the following: strategy, structure, people and process.
But in order to build an effective revenue strategy, you need to stop and ask yourself:
What opportunities are presenting themselves at the moment?
What type of structure is specifically needed to support your strategy?
Do you have the right people in the right roles with the right knowledge needed?
What does your sales process look like and what is needed to implement it?
Wait, What About Inbound Strategies?
You might be wondering if a revenue strategy is different from an inbound strategy. The short answer is yes, it is.
An inbound strategy is a plan of action designed to meet an expected marketing goal, specifically using the beauty of inbound marketing to convert strangers into customers and promoters of your business. By aligning the content you publish with your target audience's interests, you naturally attract organic website traffic that you can then convert, close, and delight. This, in turn, generates more revenue.
Again, let's stop and think. In order to create a successful inbound strategy, ask yourself the following questions:
What is my goal?
Who am I targeting?
Where does this audience live online?
How can I best develop a content calendar?
How can I best promote my content?
While there are concrete differences between a revenue strategy and an inbound marketing strategy – namely, how the latter is centered around building brand awareness to drive demand, while the former is focused on matching that demand with a price to maximize revenue and profit – the two are still very much directly related.
A revenue strategy promotes direct alignment between marketing and sales – quite possibly the largest opportunity for improving your business performance. When marketing and sales teams are unified around a single revenue cycle, they can greatly increase marketing ROI, sales productivity and growth.
When both teams have different goals and varying expectations of each other, it is extremely pertinent that marketing and sales come together with the same revenue-generating goals in mind – and hold each other accountable. Both teams need to be clear on what the revenue strategy is and agree that tracking, reporting and analyzing should provide direct visibility into the entire strategy itself.
Studies have shown that organizations with tightly-aligned sales and marketing had 36 percent higher customer retention rates and achieved 38 percent higher sales win rates.
When sales and marketing are on the same team, everyone wins.
Revenue Strategies Are the Future
Revenue strategies are the way forward. In today's world, you need to capture a buyer's attention by clearly communicating your value at all times. This means consistently demonstrating what's in it for them through both your sales and marketing messaging in order to grow revenue.
Growing revenue means setting an efficient revenue strategy in place, encompassing an aligned set of objectives with your target audience in mind to increase sales. The strategy, structure, people and process must be in tact in order to drive and increase revenue. In addition, both sales and marketing leaders can use a revenue strategy, in conjunction with an inbound strategy, to collectively evaluate the current status of a company's revenue, discover the true bottlenecks throughout the process.
This promotes the ability to make beneficial business decisions about what areas need improvement in order to grow revenue.
Free Assessment:
How does your inbound marketing measure up?
Take this free, 5-minute assessment and learn what you can start doing today to boost traffic, leads, and sales.
Get Started
Free Assessment:
How does your inbound marketing measure up?
Take this free, 5-minute assessment and learn what you can start doing today to boost traffic, leads, and sales.
Published on June 17, 2015