5 Ways to Boost Revenue While Aligning Marketing and Sales [Infographic]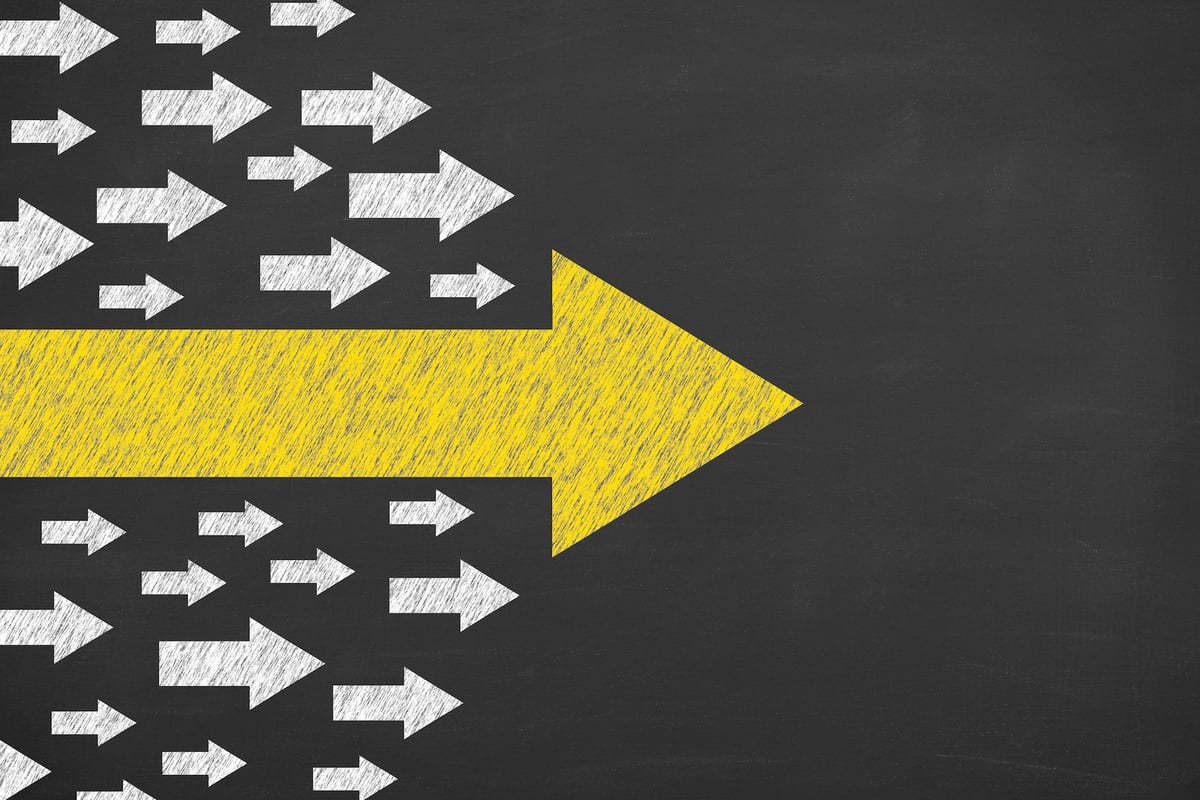 The times are changing!
Not only is the age-old rivalry of sales and marketing shifting to one where the two teams work side by side, but the way consumers shop is changing as well.
You may have noticed that consumers are spending more time identifying needs and problems, researching products and services, comparing companies and their alternatives, and reading customer reviews than in the past.
Join the IMPACT coaches for a deep dive on a new topic every month in our free virtual event series.
Because of all this preliminary investigation, the sales cycle is a fraction of what it used to be.
For most B2B companies, over 70% of buying decisions are made prior to ever contacting a company or filling out a form on their website.
It's clear from this that the sales process doesn't start when the consumer is face-to-face with someone from the sales team anymore but rather when they stumble across your content.
So, what can marketing and sales do to close the gap?
The infographic below from BD Ventures touches upon the top 5 ways to align marketing and sales that will also help boost revenue.
The tips they share include the following:
1. Content Should Drive Sales, Not Just Brand Awareness
Content is actually a huge game changer for the sales industry. Through the use of content, your company is able to build a relationship of trust with prospects before the first sales meeting.
You can also use content to answer the most frequently asked questions during the sales process, while also educating your customers and making them knowledgeable about your product or service.
Some of the types of content your company should produce include:
Case studies

Blog content

Product demos

Whitepapers

Webinars
2. Define Your Sales Qualified Criteria
Start implementing the B.A.N.T. system to identify and target sales-ready leads based on the contacts budget, authority, need, and timeline.
3. Update Your Sales Pitch and Presentation
Since a majority of prospects are going to be nearly 60% through the sales process before engaging with a sales rep, your pitch or presentation shouldn't go over what your company does or how you can help them. They already know all of that information.
With that being said, you should use that time to showcase value and ask the right questions to identify whether you're the right fit for the prospect and vice versa.
Aside from the useful tips, BD Ventures also found some interesting stats:
Only 8% of companies say they have tight alignment between sales and marketing.

Brands with strong alignment can achieve 20% growth rate over businesses with poor alignment.

The Internet has given shoppers more confidence, which has caused the average sales cycle to increase by 22% over the last 5 years.
Check out the full infographic below and let me know how your marketing and sales teams were able to build alignment in the comments section below!
Join the IMPACT coaches for a deep dive on a new topic every month in our free virtual event series.
Register Here
Join the IMPACT coaches for a deep dive on a new topic every month in our free virtual event series.
Published on October 13, 2016