5 Things You're Forgetting About Your Mobile Site Design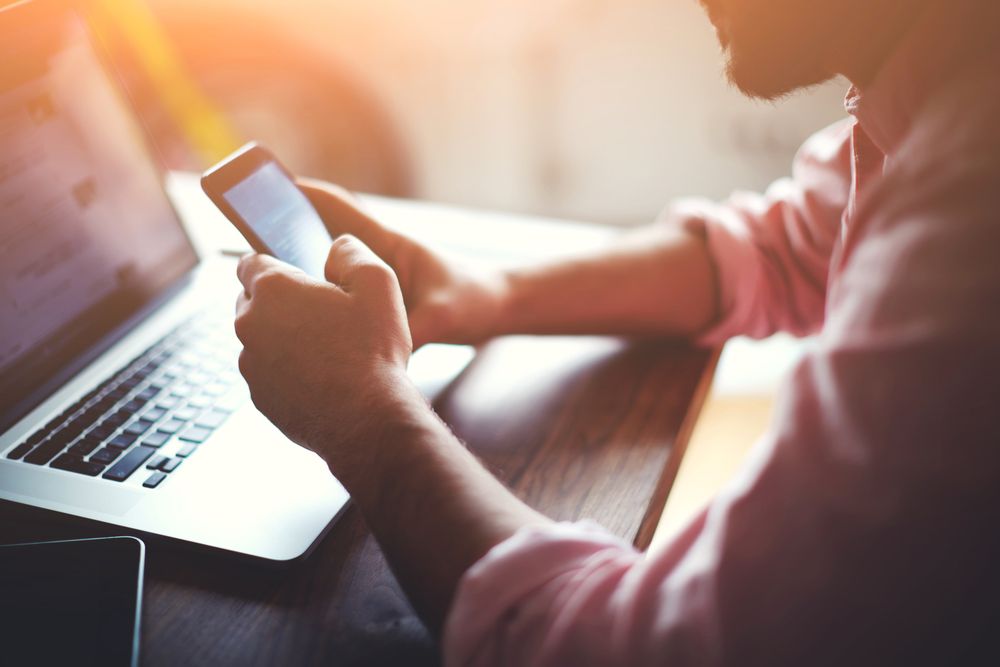 Mobile use is more prevalent than ever and with no end in sight, considering whether or not to optimizing your site to mobile has become less of a choice and more of a requirement.
25% of the globe's internet users are viewing the web from a handheld or mobile device. This equals out to over a billion users! That's nine zeros folks.
It's time to take this mobile game seriously and optimize. Who are we optimizing for exactly?
That's a great question with a very diverse answer. We are optimizing for the couch potatoes watching tv and surfing the web as well as the soccer moms trying to keep the kids from killing each other and viewing her bank account simultaneously. The modern mobile user.
Here are six you may be forgetting when optimizing your site for the modern mobile web user.
1. Optimize For Search Engines (Specifically Google)
Designing your site for mobile will drastically decrease penalties against you when Google is crawling for your site. Google provides an easy and quick way to see if your site is mobile optimized with their neat little test here. If it's not, you can use this simple guide from Google to get started. Here are a few of its highlights:

Be free of horizontal scrolling or pinching
With Google's updates to their algorithm, sites now get penalized for having content that is physically too small to read on mobile. This forces the user to "pinch" the screen to read, but this is easy to avoid. Keep in mind the font sizes when you are designing down to a mobile interface.
Don't use no excess technology (flash)
The designer in my chuckles a bit at the thought of Flash. It was glorious for the short time, but it has fallen far out favor with the modern web.
With connection not always consistent on large, mobile Flash sites that used be huge "aww, that's cool" machines, are now either too impractical to load on a mobile network or incompatible with most devices. Keep your site Flash-free to remain optimized for the mobile experience.
Be Responsive
Responsive web design seems to be a given these days and in many ways, it encompasses most of the topics here. What does it mean to keep your site responsive? Great question! It means to have a fluid and optimized viewing experience from mobile all the way up to a monster-sized desktops.
Responsive web design saves you the busy work of having to create a dedicated mobile design while still giving your user the best mobile browsing experience as possible.
2. Provide easy access to contact information
On mobile, the primary mode of contact is the mobile device you are viewing the site on. Create a fast and easy way to the user to get a 1-click way to start calling your contact number. Forms can be very difficult and laborious to attempt to fill out on a mobile device. Most users tend to skip the whole idea immediately. Make it easy for them!
While this may go against many lead generation practices, there are several softwares on the market to help you track the number of clicks your phone link receives. This way you can use that data to improve your other Inbound practices.
3. Scale elements accordingly for easy navigation
Make things larger than life! Your sausages for fingers are going to have a hard to time clicking that convert button if everything scales from the desktop view.
Don't make it difficult for the user to read or click to convert on your mobile site! Remember, those contact forms can be a huge source of pain in the butt for a user with just a thumb. Consider increasing body font size and button sizes to accommodate for this.
4. Give the option to view the full site even on mobile
Give the user an easy way to view the full site if elements are taken off for the optimal mobile experience. There are always going to be fringe cases where the user wants to view the entire page for reasons we haven't accounted for. A quick and easy way to account for this is to give the user a 1-click way to view the entire site.
Consider make a CTA that leads to this page. Knowing how many people are looking for the full version of the site may provide insight into what your mobile version is missing.
5. Ensure fast page loads
Optimizing for a fast page load is critical.
User attention spans are usually fleeting when viewing your site on a mobile device. In fact, 57% of mobile customers will abandon your site if they have to wait more than three seconds for a page to load.
With network connectivity unpredictable as well we have to assume the best experience for a user on a mobile device who isn't connected to WiFi. Here are a couple easy ways to ensure that your site loads blazing fast on a mobile device.
Optimize your images
This is probably the easiest way to optimize the load time of your site. When a site is too image heavy, or the image files are too large, watching them load can be painful. To avoid this, use sites like compressor.io to maintain the quality of your image while minimizing its file size.
Remove the bloat from your style sheets
Another easy way to optimize the load time of your site on mobile is to audit your site's code to ensure that all your style sheets are at a minimal file size. Have a 2mb CSS sheet? Fix that as soon as possible.
6. Organize content for most efficient use
Sympathize with your user's experience on a mobile and take everything into account when they are viewing your site.
Is the value prop and BOFU button easily found and read?
Considering what content like this is viewed first is very important to getting people to convert on your mobile site. This means sometimes you may even have to remove some content to make room for more important information.
Assume that the user only has seconds to view and skim your site so making sure that a carefully chosen selection of content is being viewed and taken in by the user on skim.
Free: Assessment
Does your website build trust with buyers and bring in revenue?
Take this free 6 question assessment and learn how your website can start living up to its potential.