8 Elements of A Five-Star Landing Page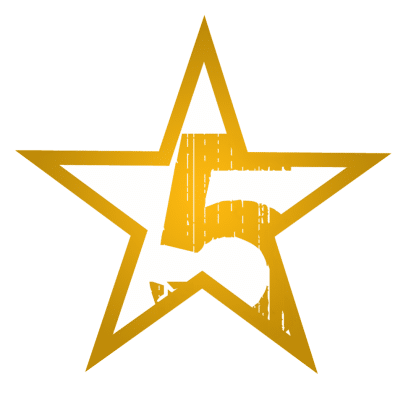 For every offer your company has, you will need a matching landing page to house that offer.
Your landing pages are the vehicles that drive customers to download your offers in exchange for valuable contact information.
No matter how great your offer is, your efforts will not matter if you do not have a landing page for each one.
Essential Elements of A Five-Star Landing Page
When a viewer "lands" on your landing pages, you want to do everything in your power to make that prospect fill out your form. The focus of your landing page needs to be on the CTA that drove the visitor to that page, hence why each CTA needs its own landing page. By designing a landing page that is free of distractions, you are helping to maximize the amount of traffic that converts on that CTA.
Since landing pages are ultimately responsible for generating leads for your site, they need to be awesome. They key to an effective landing page is to focus on simplicity, without sacrificing power in your copy.
1. Keep Offer Description Clear and Concise
Your landing page needs to clearly communicate what you are offering without being too cumbersome to read. You don't need to write a novel, you just need to give your offer a little extra push. Write your copy as you would write a value proposition. Tell your prospects what the content offered will give them, and leave it at that. Use powerful language that is direct and easily understood.
2. Leave Out Website Navigation
Your landing page is your showcase for your offer. You want your offer to be featured in the spotlight and free from any unnecessary distractions. Remove all links and navigation from your landing pages to ensure that the focus is driven completely to your offer. The only way off of your landing pages should be the built in back button on the viewers' browsers.
3. Keep Content on the Left, Put the Form on the Right
People want to know what they are filling out before doing so, and people read left to write. Put two and two together, and your landing page should be designed with content on the left and the form on the right. You want people to be able to smoothly read your landing page, so don't go against the grain of how their vision will scan.
4. Have a Compelling and Relevant Headline
Just like your other web pages, you only have a couple seconds to grab and hold your readers' attention. Your reader may have clicked on a link that was not immediately clear as to what was being offered. Have a catchy headline to tell them what they are getting, but keep it relevant. You will still need to focus on your keywords so that your page will still rank in search engines.
5. Keep Your Form Above the Fold
So your landing page copy is great and has the customer really interested in converting on your CTA. All they have to do is fill out your form…but where is it? If your form cannot be immediately located, you are much less likely to experience a conversion on your CTA. To avoid any confusion, and to make your landing page as painless as possible to use, position your lead form above the fold of the webpage.
6. Use Only One Photo
Everything you do on your landing page is designed to make the page engaging, but not distracting. So logically, you want an engaging photo, but you do not want multiple photos that will draw attention away from the purpose of your page. Try using an image that directly relates to what you are offering, such as a well-designed graphical cover for an Ebook.
7. Link to Your Privacy Policy on Your Form
Many people are nervous to give out their contact information for the fear of ending up on "some list." Quell these fears by providing a simple link to your privacy policy when asking for an email address. Let the customer know that their information is safe with you, so that they will not be hesitant to download your content.
8. Link to Social Media
Let your customers share your offer and drive more traffic to your landing pages. Include buttons to share the landing page on the various social media outlets. Position these buttons in such a way that they do not deter attention away from the offer, but do not miss out on an opportunity for free traffic generation.
9. Only Ask for What You Need
When developing your landing page lead capture forms, ask for only what is necessary for that level of the sales funnel. Having too many questions on a ToFu lead conversion form will drive traffic away from your offer. Focus on getting some basic contact information early, and use deeper level offers to form quality leads. Use tools such as HubSpot's Smart Forms to allow yourself to progressively gather more information as your customers convert on more offers.
A great offer is only as great as its landing page. Be sure to create landing pages that will engage your interested visitors and convert them into leads. Clearly explain what is being offered on each landing page, and give your traffic the extra push they need to convert.
Need more inspiration? We've got a list of 44 examples of great landing pages to help you out!
Free: Assessment
Does your website build trust with buyers and bring in revenue?
Take this free 6 question assessment and learn how your website can start living up to its potential.