Subscribe
Join 40,000+ sales and marketing pros who receive our weekly newsletter.
Get the most relevant, actionable digital sales and marketing insights you need to make smarter decisions faster... all in under five minutes.
Thanks, stay tuned for our upcoming edition.
Airbnb is Investing in Original Video Content & Shows to Showcase What It Has to Offer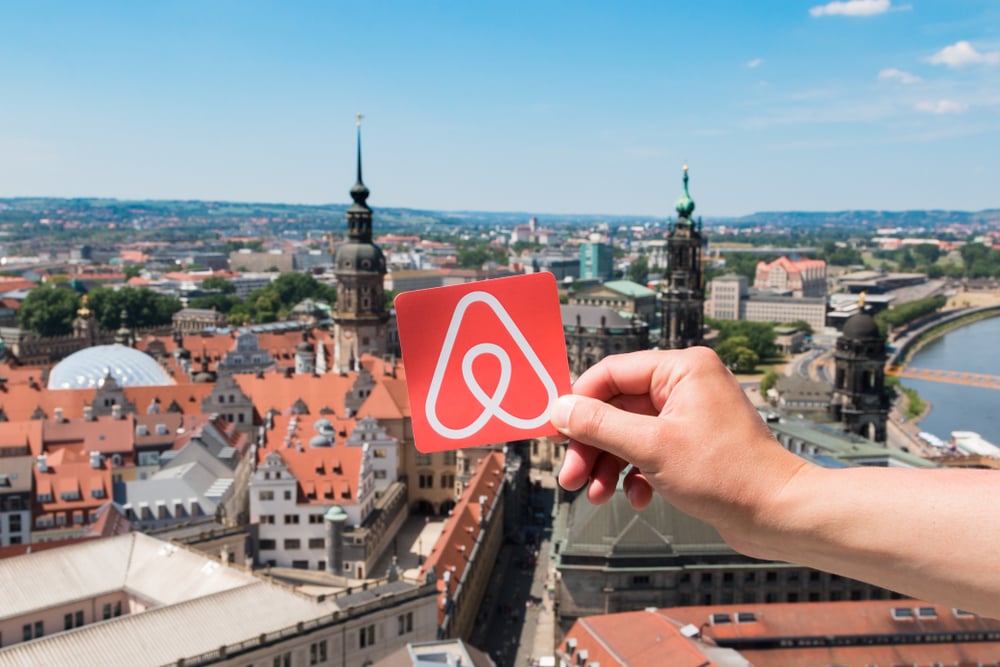 If you're a long-time reader of IMPACT's content, you'll be familiar with the ongoing theme that we're all media companies.
What does that mean, exactly?
Kathleen Booth, IMPACTs VP of Marketing, put it best, explaining:
"People don't want to be marketed to, but they DO want content."

"People can easily spot and avoid marketing in today's world, but they actively seek out content that is helpful and educational, addressing their questions, problems, and challenges."

"By thinking like a publisher and doubling down on the creation of high-quality, thought-provoking, and educational content, not only will brands like yours naturally attract an audience, but that audience will be more likely to stick around and share that content with others like them."
In other words, the modern consumer doesn't respond as well to advertisements.
If they're looking for a product, they want information.
They want to feel inspired, entertained, or educated - not sold to.
Well, it seems that popular hospitality booking app Airbnb has caught onto this trend, and has plans to place a bigger focus on generating media content to better capture, inspire, convert more loyal fans to their service.
Airbnb Joins the Media Game
In an interview with Reuters, executives at Airbnb explained its plans to place a bigger focus on media over the next year.
The startup is considering different avenues to invest in, from funding original shows to generating video content for YouTube or streaming services.
Currently, Airbnb already has some projects in the works.
For instance, the company has partnered with Apple's upcoming streaming service for their docuseries "Home," which features unique homes around the world and the stories of the homeowners.
This type of content isn't anything new (shoutout to HGTV) but what makes this show especially unique is that viewers can actually book these locations to stay in if they're planning on traveling to the area.
It's almost like letting people experience the space before actually booking it.
From that standpoint, it' easy to see why media is a great investment for a company like Airbnb.
In addition to partnering with streaming services, Airbnb is also considering posting video content directly in-app, so users can visit the app for entertainment, even if they may not be considering booking one of their services.
The Value of Original Content Creation
Creating original content like this not only attracts news audiences but also provides the opportunity to differentiate themselves from other booking sites out there like Expedia, Hotels.com, and more by highlighting the products in a unique way.
It can also help generate interest in Airbnb's lesser-known features, like restaurant reservations, excursions, or high-end experiences.
By creating this type of original video content can help immerse users in these adventures, inspire them to do try new things, and create a loyal following of Airbnb as a brand - not just their services.
Plus, by investing in original video content for YouTube, Airbnb can create an additional revenue stream from YouTube's AdSense, which they can then put back into more content creation to fuel future growth.
Re-Thinking Media in the Digital Age
When we think of modern "media" companies, many think to BuzzFeed, Barstool, or TechCrunch - but in reality, it's so much more.
For the most part, people's search behavior remains the same whether they're looking for entertaining content or answers to their pain points.
If you can create content that provides value to your viewer and showcases your product or your brand's industry expertise, as Airbnb has done here, you're actually generating interest in your brand in a natural way that doesn't feel sales-y.
Getting attention is really half the battle in the current cluttered landscape, and by creating content, consumers become more receptive to your messages.
If you think that content doesn't "fit" for your brand, take a look at Airbnb's example and consider not why you can justify content creation, but how you can create media that drives value for your audience.
Free Assessment:
How does your sales & marketing measure up?
Take this free, 5-minute assessment and learn what you can start doing today to boost traffic, leads, and sales.