Are Your Marketing Job Candidates 'Ghosting' You? You're Not Alone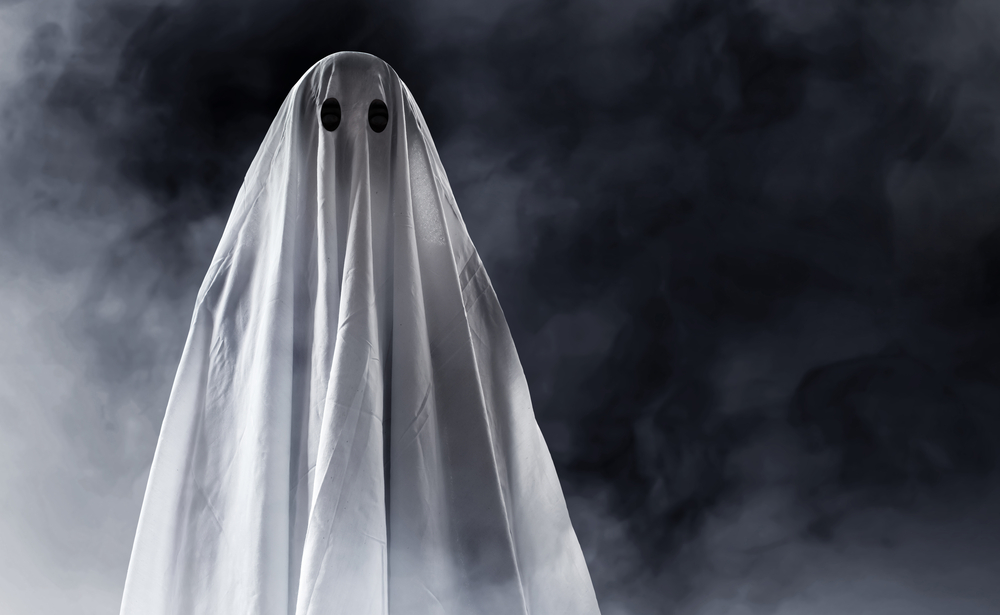 Christmas Eve in Houston was a beautiful, 65-degree day.
As I worked from my home office, I could hear the trees rustling in the wind and my neighbor's relaxing wind chimes signaling what a gorgeous day it was.
While I would have loved to frantically clean the house before company came over hit up a brewery and spend time with friends and family...I instead waited on Zoom video calls for applicants that didn't show up to their interviews
We're aggressively hiring for four to six positions right now in our Services team. I vet all applicants with a rigorous set of marketing interview questions and am the first person every applicant meets with for their first three stages of our hiring process.
It's time consuming, but it's one of the most important things I do to make sure we have a successful team and continue to provide the level of service our clients deserve.
While most of the agency took off the week of Christmas, I continued to interview considering it's easier for most candidates to interview when they're off work.
I had four scheduled interviews through the early afternoon that Christmas Eve day, and only one person bothered to attend their call.
via GIPHY
Ghosting In The Marketing Industry On The Rise
To clarify, ghosting is the sudden withdrawal of all communication with no explanation. A person simply vanishes. What used to be a term only used in dating has now spread to the workplace.
According to the latest by Digiday, I shouldn't be surprised to be ghosted repeatedly now that the unemployment rate is at 3.7%, the lowest it's been since 1968.
While I am extremely appreciative that the job market is doing so well, I can't help letting out a few "WTFs" when I learn that more and more people are committing to meeting with you, only to not hold up their end of the bargain.
Where did integrity go?
Even worse, some employers are experiencing ghosting at a whole new level beyond the interviewing process.
Digiday highlights a story about Aquent Studios, a staffing firm, that was working with an agency to staff a Digital Marketing Strategist position (something we hire for often). After 5 rounds of interviews, a negotiated salary and contract in-hand, the new employee never showed up for their first day of work and was never heard from again.
I don't know about you, but if that happened to an employee I helped hire, I would be fearful something terrible happened to the person.
It would never cross my mind someone would not show up on purpose because they were afraid to have an adult conversation.
(Unfortunately, an even worse form of ghosting - sudden quitting with no explanation - is also happening once employees are well into their job.)
Although Digiday doesn't present hard numbers, several agencies and in-house teams confirmed to them that ghosting during the hiring process is on the rise.
I can confirm that from my experience in hiring for IMPACT as well.
But there are a few things we're doing to minimize ghosting's colossal waste of time that you can do too.
How to Minimize Your Ghosting Problem
Digiday's article does state that it helps to show how your business is competitive in the perks department to try to reduce your chances of losing out to other employers...but really, you should focus on eliminating a person who would do that in the first place.
Over time, we've narrowed down what we're looking for and designed our hiring process to pick up on red flags early in the process to minimize wasted effort down the road.
Our hiring process used to have the following steps:
5-minute phone screen with me

30-minute interview with me

A situational activity with me

30-minute manager interview

30-minute interview with our CEO, Bob Ruffolo

Team interview/other important IMPACTers

Offer
However, we're always learning and looking to improve. Last month, we decided to make a change in our hiring process to speed up our process from a candidate perspective, as well as save loads of time on our end.
1. Make the first stage an assignment
To reduce the amount of time I spend sitting on our initial phone screens with no one showing up on the other end, and to see if applicants are willing to invest in how we communicate, we no longer do an initial phone screen.
We now ask each candidate to send us a 5-minute video answering a set of questions we provide. This does a few things to reduce the annoyances of ghosting, as well as helps us see early on who's a potential great fit.
By asking a candidate to do an assignment off the bat, we know that the ones who do are serious because they have put in some sort of effort.
2. Be very clear about the role they're applying for
In our second step, the 30-minute call with me, we used to spend the first 5 or 10 minutes discussing the role and answering any questions our candidates had.
Then we'd go into more of a traditional interview to learn more about their experience as it relates to the position.
After this call, we would have a pretty big drop off in our pipeline - either because I eliminated a candidate or because they'd remove themselves from the process.
And, of course, some would ghost.
Now, between the video our candidates send to us and our next call, I send them a pre-recorded video explaining more about the role and addressing the top questions every candidate asks me in the interview process.
The goal of my video to them is to be very clear with them about what the job is and, almost more importantly, what it isn't.
This way, we allow candidates to self-select out of the process before we ever spend time on the phone with them.
This also spares me from repeating myself so much.
3. Be transparent about the hiring process
I'm not sure why, but we didn't always let our applicants know what to expect when it comes to the hiring process.
I've been on the other end of that where you feel like the calls never end and you aren't sure when you'll know if you get the job.
We now follow up our first phone conversation to the applicants who make it through with an email outlining the steps of our hiring process so they can manage their time and expectations.
We've received feedback that this has provided a positive experience to candidates, and we know we've done our due diligence to get their commitment up front to hang with us throughout the process.
P.S. We make sure we now let every applicant know where they stand in our hiring process at each stage - whether they've moved on to the next round or not. We even send applicants who don't move to the first video stage an email letting them know and thanking them for their interest. Keep this in mind so you don't end up ghosting your own applicants!
What Are You Doing About Ghosting?
As sad as it is that ghosting is a real thing in the workplace, we can at least make some small adjustments to mitigate the effects.
That's what we're trying - let us know if you've experienced ghosting and made any adjustments accordingly in IMPACT Elite!
Free Assessment:
How does your sales & marketing measure up?
Take this free, 5-minute assessment and learn what you can start doing today to boost traffic, leads, and sales.