As consumers cautiously venture out, businesses need to assuage their concerns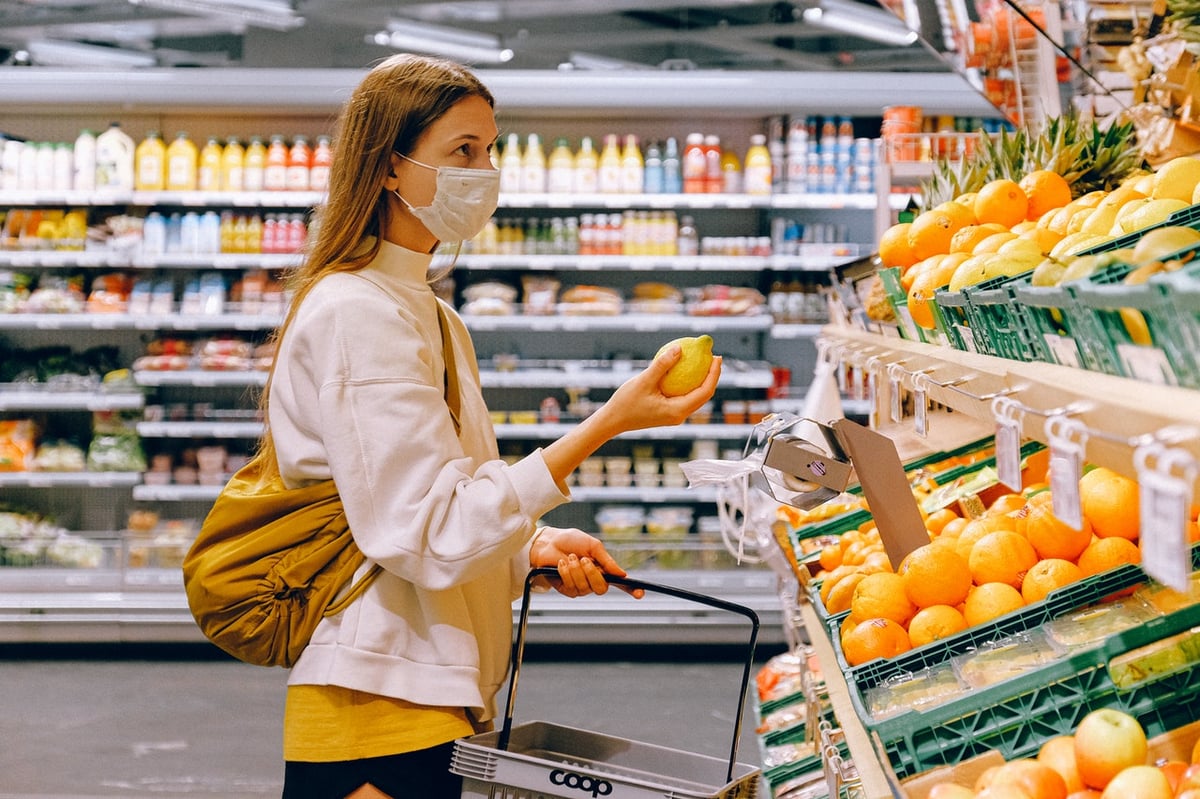 The worry and excitement of the economy opening back up is high.
We have seen in recent news some states are doing well with COVID-19 numbers, with decreasing cases and hospitalizations, while others unfortunately, are not, as infected rates continue to rise.
Join the IMPACT coaches for a deep dive on a new topic every month in our free virtual event series.
However, many in the U.S. are eager to get out and about, but want to do so in a safe environment.
Even though the excitement of resuming "normal" lifestyle habits such as going to salons, going out to eat, or to a doctor's appointment is palpable, many are hesitant to patronize establishments unless they know these businesses are taking proper precautions to ensure consumer safety.
Ingenuity and continuity during COVID-19
When COVID-19 disrupted our everyday lifestyles so profoundly a few months ago, a lot of people, myself included, worried about how we would get on with our normal routines.
Many service-type businesses pivoted to try to reach and connect with customers, hoping to ensure a great customer experience in spite of of COVID-19 — all while maintaining continued safety for their employees and patrons.
We saw some examples of businesses such as hair and nail salons providing DIY at-home kits for their customers.
Uber Eats, Grubhub, and many other delivery platforms made it easy for restaurants who never delivered before to jump on the delivery bandwagon.
Some gyms rented out equipment, and there was more virtual training for exercise and yoga.
We also saw retailers, home improvement stores, grocery stores, and restaurants offering curbside pick up.
At the same time, the rise of virtual meetings allowed for healthcare practices to utilize tele-visits and virtual appointments for their patients.
But while some of this helped to quell that "outside" urge, people still want to be out and about doing their normal routine in a safe environment.
Safety first
Now, that return to normal is looking more and more like it could soon come to past — at least for parts of the nation. But customers won't come unless they feel safe.
A curated checklist provided by San Francisco-based Yelp (and showcased on their app) highlights the safety precautions consumers want to see communicated and implemented in businesses before they patronize them.
According to the list, consumers would like to see the following:
Social distancing enforcement
Sanitizing between customers
Staff wearing masks and/or gloves
Hand sanitizer availability
Limited capacity
Contactless payment availability
Temperature checks enforced
Masks required for customers
As a consumer myself, I can say with all confidence that this is what I want to see in any business environment I am considering entering.
Again, even though we see some states showing a decline is COVID cases, many are still experiencing high numbers in a short amount of time. To keep this pandemic from getting worse, we still need to continue practicing safe social distancing — and businesses need to lead the way.
Communicating and implementing safety
We know what consumers want in terms of safety, but what is the best way to make sure they feel safe patronizing your business?
Communication is the necessary first step. Businesses must inform the public on the best practices they put in place to preserve customer safety.
Most stores I go into now have signs on the front door to communicate their safety procedures. Some businesses post it on their website, with updates and banners highlighting what their procedures are. Other smaller solo-preneurs turn to social posts to keep their audience updated.
According to Anna Meyer, writing in Inc., Yelp has a page where businesses can upload information about their safety procedures:
"Businesses can log into Yelp and update their procedures, as well as create a banner that displays a custom message to users. Business listings will also now include a timestamp for when the information was updated, so users know if they can trust the page to be up-to-date."
Businesses might also consider putting safety updates on their Google My Business profile, Facebook page, or anywhere else consumers will look for information.
Consumer trust
In a pandemic and post-pandemic world, consumers will only want to patronize businesses they can trust.
The information that consumers look for must be easily found and entirely trustworthy.
Frequently updated information is vital, so whether it is a blog article, weekly newsletter, social post, or update on your website, content is the most important bridge to keep people aware of business activities so they can feel informed of where they will feel most safe.
Understanding where you meet your audience is key to realizing where you should focus your efforts in your business communication.
For more information for businesses to create their own safety plans, the CDC has issues its business guidance page that outlines a plan for businesses taking into account the level of disease transmission in their communities so they can tailor their business response plans to their demographic and area.
Join the IMPACT coaches for a deep dive on a new topic every month in our free virtual event series.
Register Here
Join the IMPACT coaches for a deep dive on a new topic every month in our free virtual event series.
Published on June 29, 2020