Drift report on pandemic fallout reveals seismic shift in marketing strategy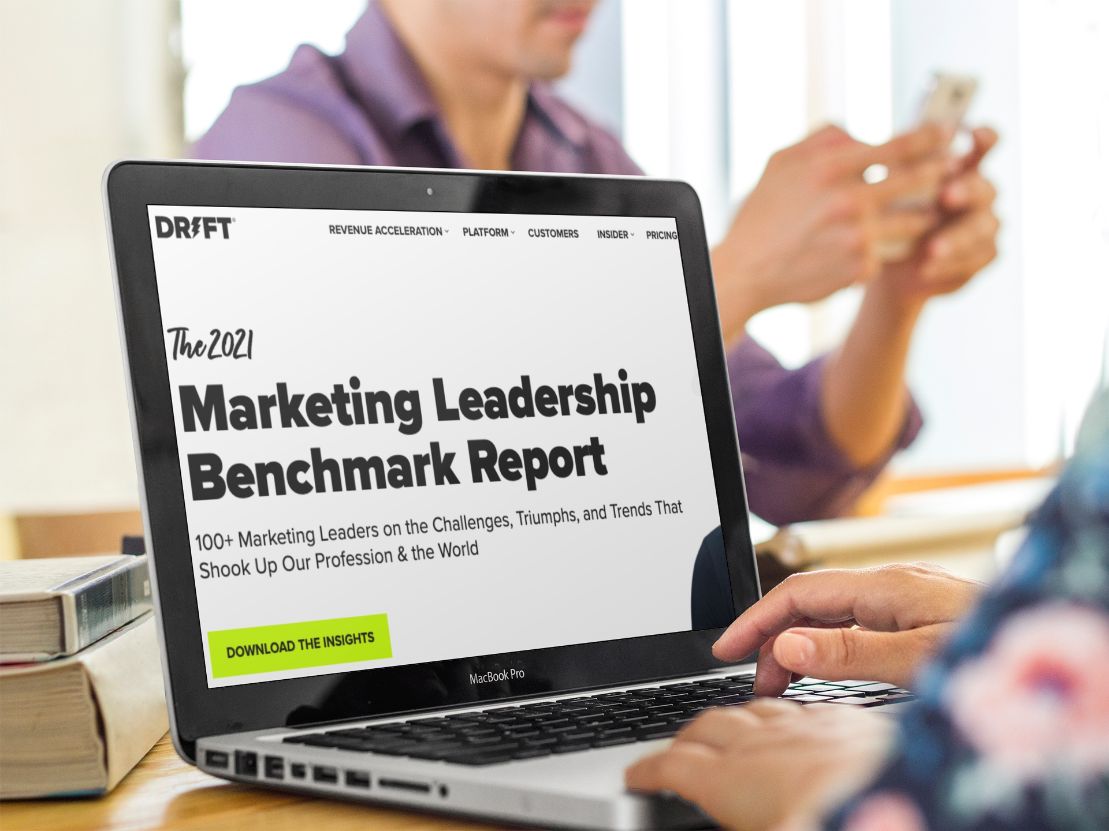 A report released by Drift of a survey asking industry leaders about the fallout of the last two years indicates COVID-19 has provided a catalyst for a significant shift in the way marketing firms operate.
In its Marketing Leadership Benchmark Report, Drift surveyed more than 100 executives in the marketing industry to get a sense of what has changed as a result of the global pandemic.
One of the more significant results revealed that most firms – a whopping 86% – have an in-house content marketing staff.
In fact, according to the report, "53% of leaders said content marketing will be the most important specialization to their team's success over the next five years."
Social media marketing (80%), public relations/brand marketing/strategy (72%), creative/design (69%), and marketing operations and analytics (68%) rounded out the top five positions staffed internally.
This mindset falls directly in line with They Ask, You Answer, the inbound marketing philosophy that, among its 10 core concepts, stresses the importance of having an in-house content manager.
Further, 74% of survey respondents said marketing has increased in importance at their company. If you've heard IMPACT principal Marcus Sheridan talk before, then you already know that marketing has a much bigger impact on the overall sale than the sales team. Looks like people are starting to catch on. Are you?
The survey results were submitted by C-suite/VP-level executives (54%), directors (31%), and managers (15%) in marketing within 25 industries representing small, medium-sized, and enterprise businesses.
Among the other noteworthy results, 58% of respondents said the biggest change caused by the pandemic is that consumers now expect more personalized service in their interactions with companies, which can be addressed through, for example, live chats. The second-biggest change noted was 51% of respondents said consumers want communication with companies to be faster, followed by 46% who observed consumers wanting more self-service options when dealing with companies.
"I think people (including myself) are feeling exhausted and burned out, and are looking for more meaningful interactions with brands they care about, and better ways of filtering out the noise they don't (care about). Too many junk phone calls and texts and (often socially irresponsible) social media platforms spewing ads. It can make marketing a big turn-off, and I see a return to pre-digital relationship authenticity made easier with tracking tools and software." – A director of communications at a marketing/advertising agency
Among the challenges facing marketing teams, 60% said talent bandwidth was their greatest challenge, while 41% reported having a lack of insight into the customer journey as their second-greatest challenge.
For individual marketers, 43% said scaling marketing efforts was their greatest challenge, while 40% said generating pipeline was their second-greatest challenge.
A head of marketing in the IT industry said the pandemic has been a game-changer.
"We focused on being who we are and what makes us unique – with a vengeance. It was a wake-up call for the entire team." (Comments in the released report were not directly attributed.)
How you can take action from the findings of this report
Now that there's some new data that backs up what great inbound marketing looks like, here are five recommendations on how you can take immediate action:
To get more information on how we can help your business prepare for the new reality, talk to one of our advisors today.
We can help you do more than just establish and then reach your marketing goals. We can help you align your whole business for success.
Free Assessment:
How does your sales & marketing measure up?
Take this free, 5-minute assessment and learn what you can start doing today to boost traffic, leads, and sales.