CallJoy Aims to Crush Spammers, Engage Customers, & More with New Virtual Assistant
Jennifer Munoz also recommends this free guide: The Ultimate Inbound Marketing Strategy Playbook 2022.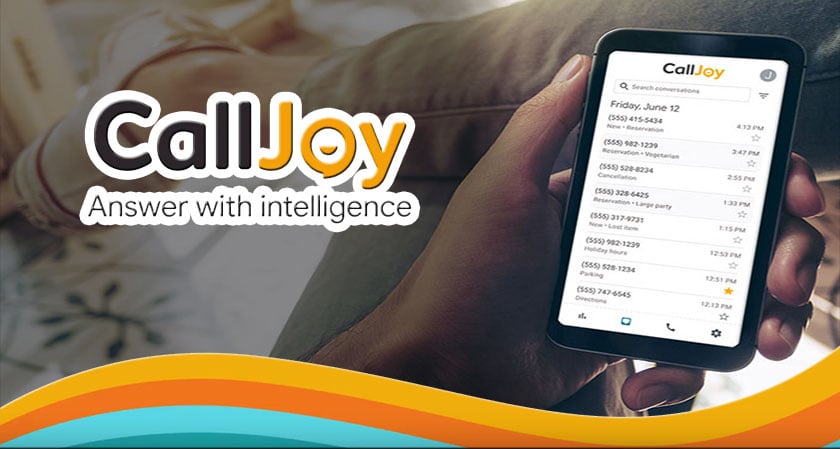 Last Tuesday, in the battle to provide the very best customer experience and sales optimization, Google released their latest project from its in-house incubator, a cloud-based A.I. enabled phone agent called "CallJoy".
CallJoy works to increase sales conversion and optimize the customer journey by sorting inbound calls between three groups:
calls seeking general information
calls needing a live agent to convert a sale
fraudulent spammers
Prior to Google's CallJoy, services offerings like this were only available to large corporations.
Small businesses were simply out of luck due to high prices, contract commitments, IT requirements, and internal support agents.
Now with CallJoy (currently listed at a flat monthly rate of $39), and no overhead or need for additional staff, business owners would have a greater edge going toe-to-toe with their largest competitors.
Essentially, this service is aimed at bringing the joy back to receiving calls.
Why Should You Be Excited About CallJoy?
As a small business owner, marketer, or salesperson, you likely know the struggle of trying to reduce friction from your customer journey and sales process, especially when it comes to inbound phone calls.
Inbound phone calls can provide an assortment of actionable customer data often lost due to either lack of tracking tools or just time in the day.
For example, when a customer calls a hair salon with a question about a service that is not provided but would be a great upsell, the business owner faces the challenge of how to note all these calls and put together a data analysis while also ensuring their business continues to function.
Not to mention, funneling out the spam calls that waste countless hours and energy.
Google's CallJoy's virtual assistant phone service agent achieves four goals for marketers and sales teams:
Mitigates Time-Wasting Spammers
Redirects Customers to the appropriate location for task completion
Frees up the phone for human-necessary interaction
Tracks and records all call data
Let's dive into each of these.
1. Mitigates Time-Wasting Spammers
CallJoy records incoming calls with a disclosed phrase similar to other services. For example, the caller will hear "Calls are recorded for quality assurance purposes."
This mitigates the number of spam calls because once spammers know the call is being recorded, they usually hang up.
Did you know nearly half of small business calls go unanswered because owners are just too busy or assume the caller is another spammer?
When that happens, business owners can experience customer disloyalty, loss of revenue, and negative online reviews.
With CallJoy sifting through and deterring spam calls, users can be more confident that those they take are worthwhile.
2. Segmenting & Redirecting Calls
CallJoy's virtual assistant service also helps create a better experience for both your business and callers by redirecting and segmenting calls.
For instance, it can field questions pertaining to basic business information such as hours of operation, directions, services offered, etc.
Then, if a customer calls to perform a task, like making an appointment, CallJoy can send them a text with a link to the specific section of the business website.
Customers can also be directed to the business website for specific information they are seeking like order forms, upcoming event locations, etc.
3. Frees Up The Phone Line
With spammers thwarted or customers funneled to a website or form to complete a task, small business owners have a freed up phone line specifically for interacting with customers who need actual direct human support.
When inbound calls have been filtered, business owners can more confidently answer the phone and engage with sales opportunities instead of acting as an answering service.
4. Tracks All Data
With CallJoy, all calls are encrypted, transcribed, and become searchable in the tool's dashboard. Calls can be tagged to run reports and help gain deeper insight into their business.
With additional insight from customers, you can remain competitive and current to changing market conditions.
More specifically, you can be able to determine new upsell and service add-on opportunities from captured data, and update their website content to answer recurring customer questions.
Free Guide: The Ultimate Inbound Marketing Strategy Playbook 2022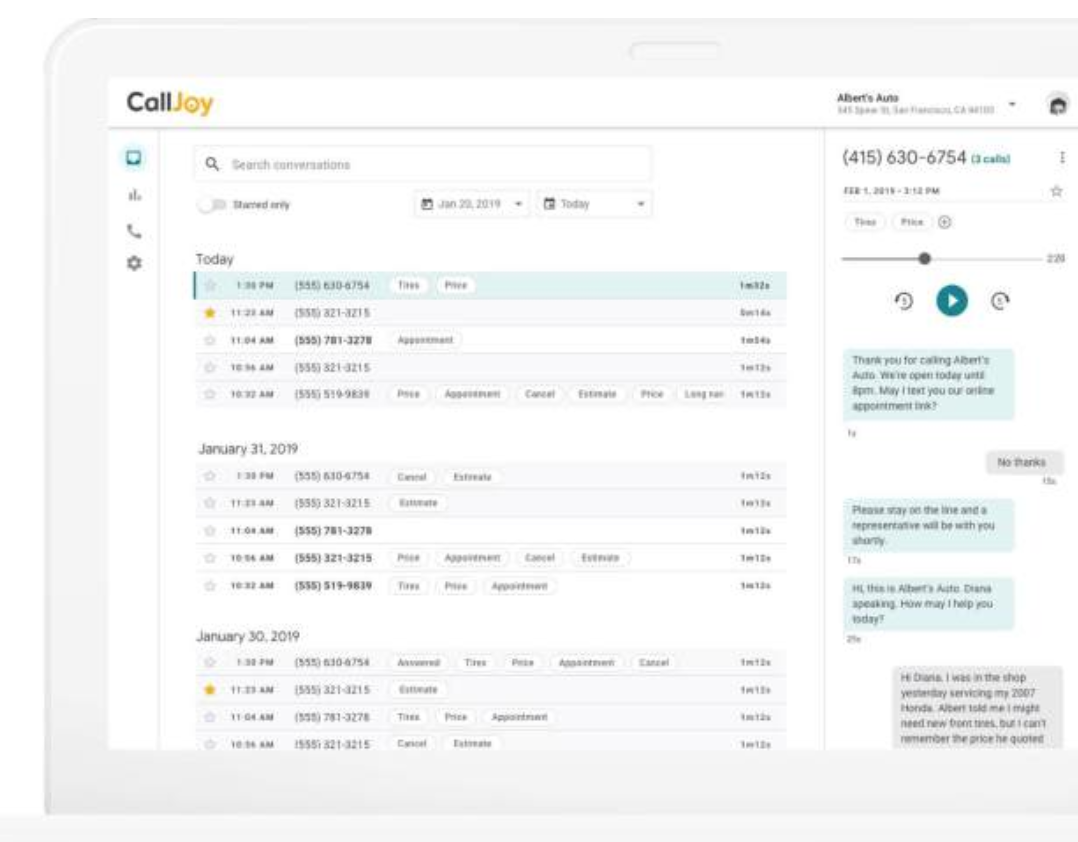 Free Guide: The Ultimate Inbound Marketing Strategy Playbook 2022

For example, if a taco truck owner gets a bunch of inbound calls about "catering," they might decide to add information about catering services on their website, then redirect future calls to an order form sent through SMS text.

Other insights are also available, like call volume, peak call times and new versus returning callers. With this data, business owners may elect to change their operating hours to better serve their customers and increase staff at peak hours.

Not to mention, the ability to measure marketing and sales efforts focused on increasing new customers.

All customer data is displayed on the dashboard and then sent out to the business owner in a daily email.
"CallJoy helps small business owners offer better customer service, make more informed business decisions and ultimately increase productivity."

-Bob Summers, Google's General Manager for CallJoy
Getting Started
Okay, so do you remember seeing those huge lines of people waiting outside Apple stores to get the latest iPhone?
Well, like all new cool technology releases, CallJoy also has a line - albeit a virtual line.
However, if you run a small business and find yourself looking to leverage the right technology for automation of specific tasks for an entry-level price - CallJoy is worth the wait.
Try it out and let us know what you think in IMPACT Elite!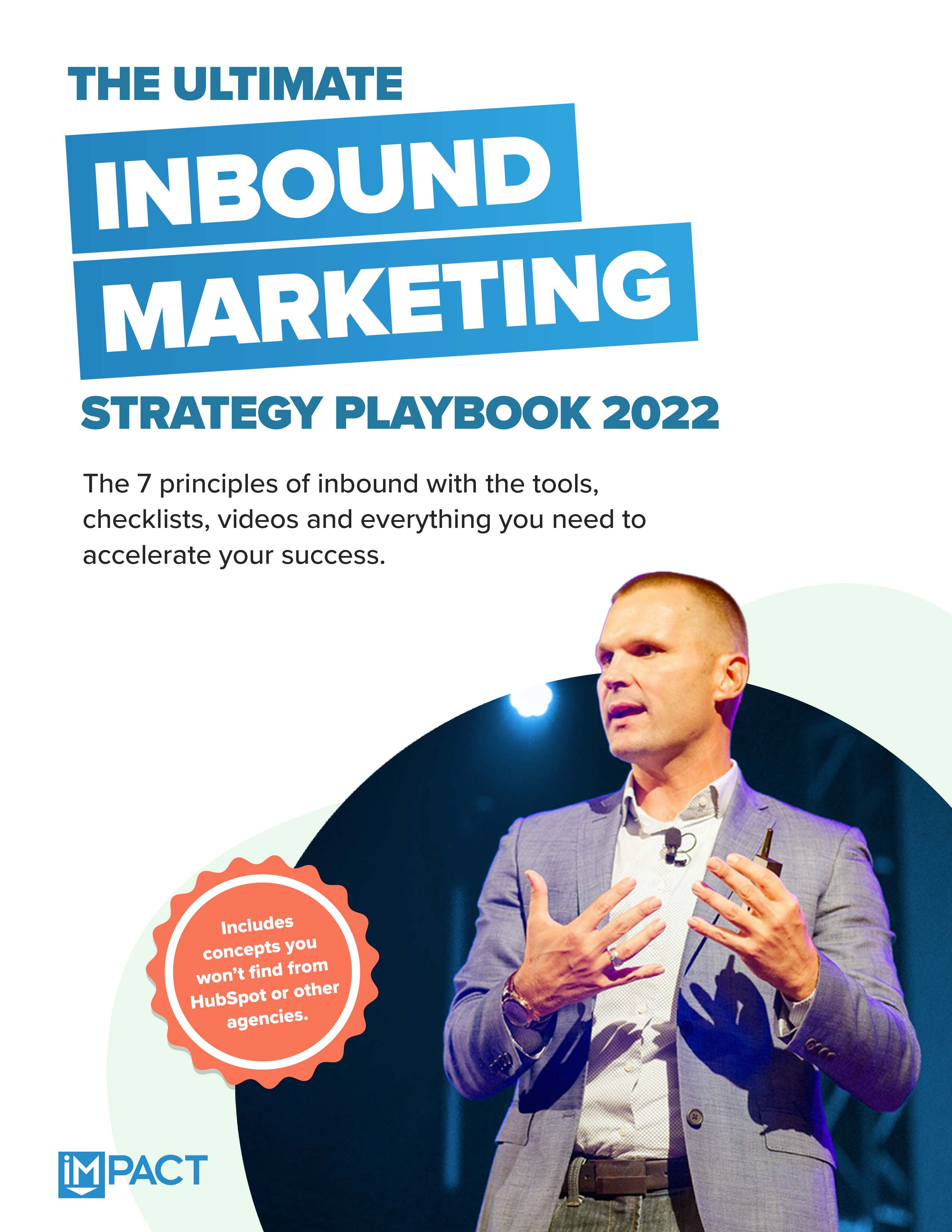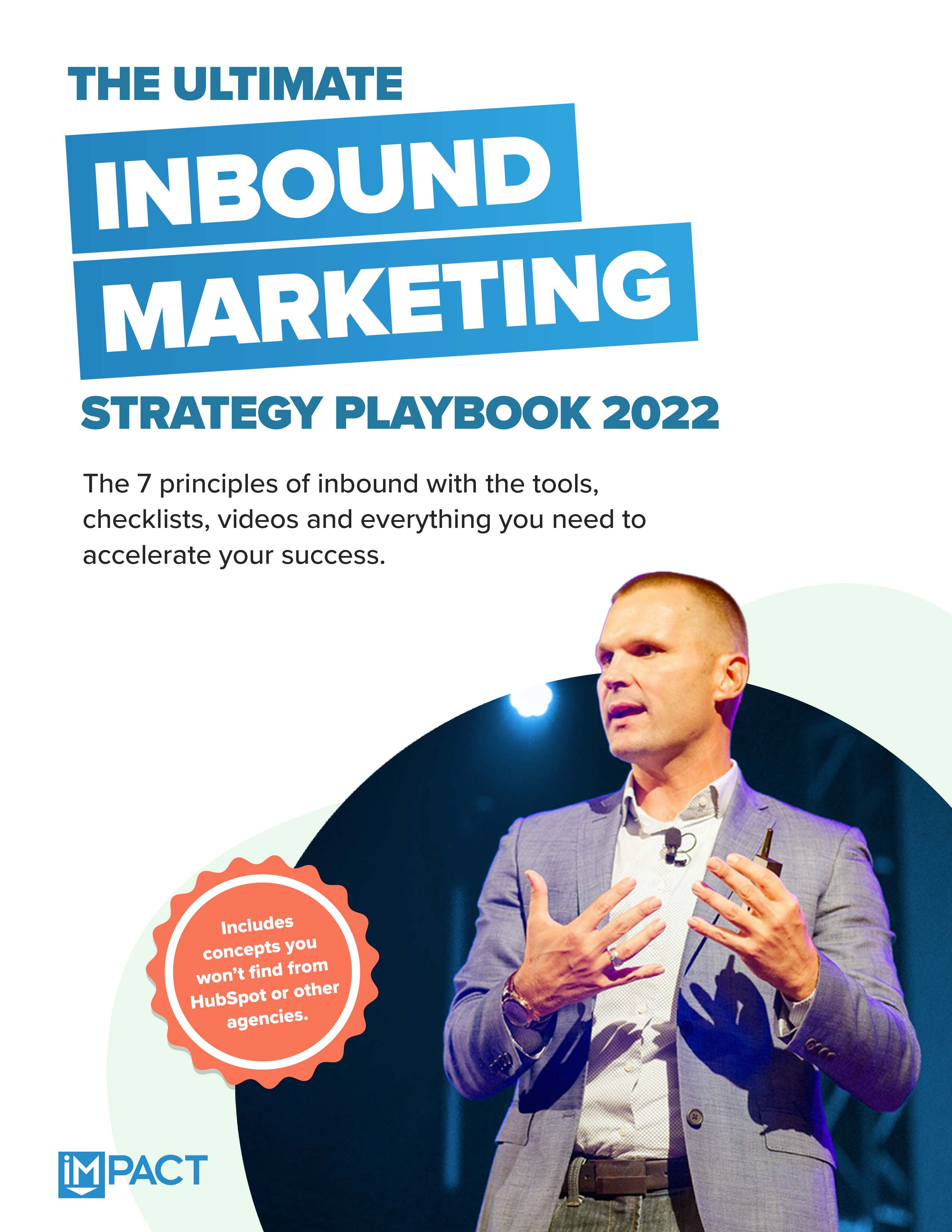 Free Guide:
The Ultimate Inbound Marketing Strategy Playbook 2022
Take your inbound strategy to the next level
Master the 7 principles of highly effective inbound marketing
Dramatically improve your inbound sales
Get more buy-in at your company