Debate flares up over the ownership of '.org' domains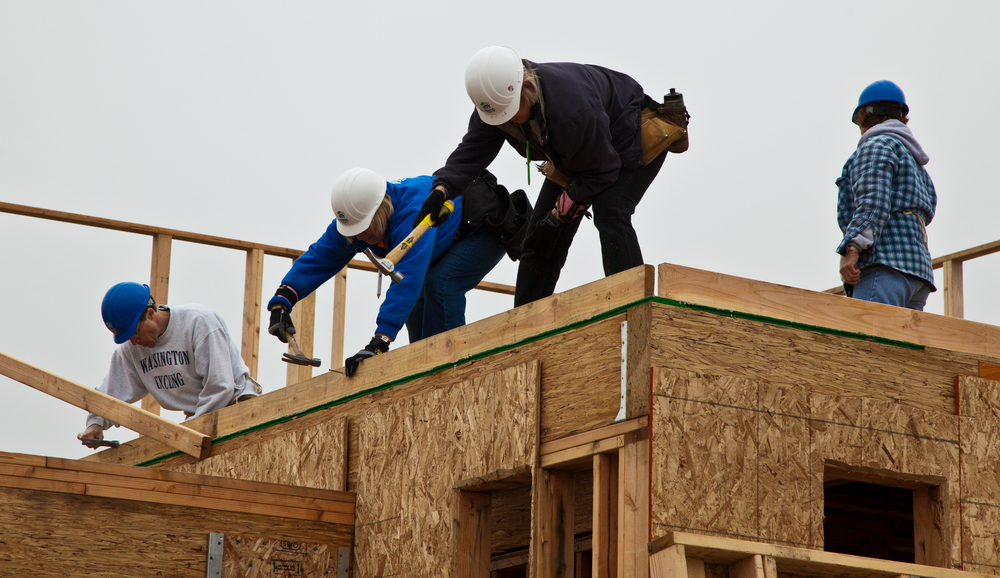 Let me ask you: when you hear that a website ends in ".org," what goes through your head? Would you think of that site any differently if it was ".com"? How so?
Join the IMPACT coaches for a deep dive on a new topic every month in our free virtual event series.
The ".org" domain suffix conveys a certain prestige and carries with it an aura of trustworthiness.
Without even knowing much about a given organization, you might picture a non-profit feeding children in Africa, an international organization like the United Nations, or maybe a public broadcast institution like NPR?
The .org suffix makes most people think an organization is trying to do something good in the world — as they exist for a purpose, not for profit. You get the feeling that they have a bigger mission at hand.
In order to get a .org URL, you may think there is documentation needed to be submitted to prove you are in fact an organization seeking to do good, and not a profit-driven corporation. You may be surprised to learn that there actually is no restriction on who can get a .org domain name.
According to ICANN, the international registry that runs the URLs: "The .org domain, operated by Public Interest Registry, is unrestricted, but was intended to serve the noncommercial community."
In other words, when domain suffixes were invented with the internet, it was fairly clear cut that commercial businesses in the U.S. would have .com suffixes, organizations would use .org, network providers would use .net, and so on.
However, the lines have gotten a bit more blurry over time.
With that in mind, there is now some measure of doubt about just what .org domain means. Into this landscape comes the most recent complication. Should a private equity firm be allowed to purchase the non-profit that regulates all the .org registry URLs?
If the purchase is to be accepted by ICANN (the Internet Corporation for Assigned Names and Numbers) in early 2020, it remains to be seen what other ripple effects this could have in the management of domains online.
What could potentially be at stake if the buyout goes through, and what activists are willing to do to make sure that doesn't happen?
Some background information about the .org world
As of now, .org is administered by the Public Interest Registry, a nonprofit created by the Virginia-based Internet Society (ISOC) in 2002.
The Public Interest Registry is responsible for managing internet policy, education and security issues like the Domain Name System Security Extensions (DNSSEC) protocol, domain tasting, and DNS filtering.
In November 2019, the ISOC announced they intended to sell the Public Interest Registry to the investment firm Ethos Capital for $1.135 billion. Should the sale be successful, it'll make the Public Interest Registry no longer a non-profit organization.
Ethos Capital, a private equity firm headquartered in the East African country of Mauritius, would acquire the rights to run the .org landscape and collect annual fees from more than 10 million registered .org sites, which translates to between $100 and $200 million, annually.
The sale is being met with heavy backlash
As you can imagine, the announcement of this sale is bringing significant backlash.
The main concerns are that Ethos Capital, as a for-profit investment firm, could end up focusing its efforts on profits by raising prices, cutting expenses, and selling users' data.
Ethos Capital has said there is no evidence to back up these objections.
Among the opponents to this buyout include thousands of individuals who have signed petitions against the deal, politicians like Senator Elizabeth Warren, and even a co-op of thought leaders and industry insiders that was organized to fight the buyout.
To combat the sale, a new non-profit organization known as Cooperative Corporation of .ORG Registrants was created earlier this month, which aims to dissuade ICANN to stop the sale and instead let the non-profit co-op manage the .org universe instead.
Some prominent leaders of the co-op include Katherine Maher, executive director of the Wikimedia Foundation, Mike Roberts, former president and chief executive of ICANN, and Marietje Schaake, a former member of the European Parliament and international policy director of Stanford University's Cyber Policy Center.
What's the broader meaning behind the potential sale and backlash?
It is yet to be determined whether the co-op will succeed in its goal to prevent the sale of the Public Interest Registry to Ethos Capital.
However, merely the creation of the organization to oppose the sale speaks to the growing wave of importance of transparency in the modern digital world.
In light of all the scandals in recent years over data privacy and ways that companies sell user data, consumers are ever-more aware and sensitive to the motives behind corporate actions.
While most marketers reading this won't be directly affected by this debate over the .org domain, it does serve as a powerful reminder of the way that users react when they feel like their trust with a brand is broken.
It also serves to illuminate the ever-shifting landscape of allegiance and authority on the internet. With any merger or consolidation of markets, it's normal for skeptics to be wary and wonder what the future will hold.
Non-profits, even if their domain registration process is less-regulated than we might have originally thought, represent a trusted public entity.
A drastic change to that venerable corner of the internet may represent a change for the internet at large.
Join the IMPACT coaches for a deep dive on a new topic every month in our free virtual event series.
Register Here
Join the IMPACT coaches for a deep dive on a new topic every month in our free virtual event series.
Published on January 21, 2020