Design Automation: 5 Ways to Automate Your Design in 2020
Kate Rooney also recommends this free website performance assessment.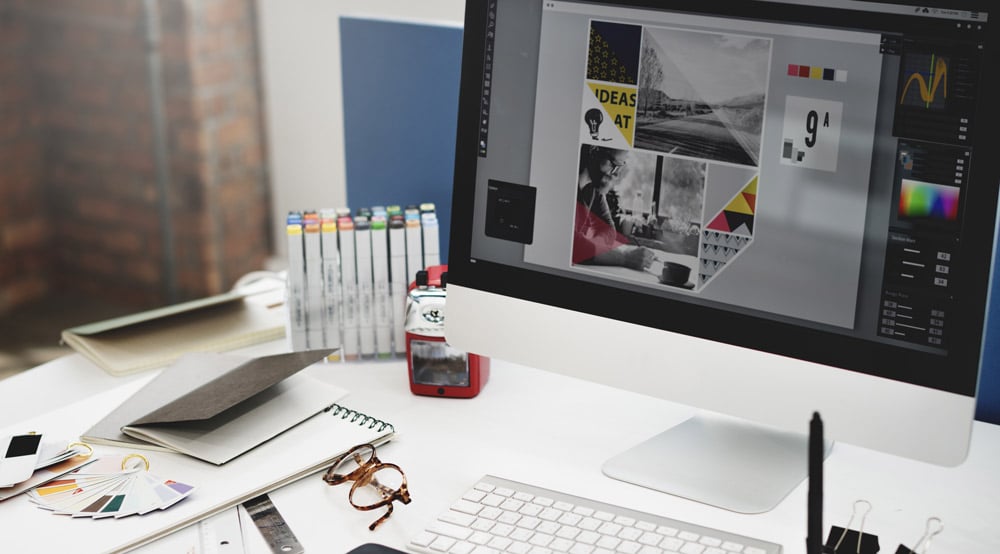 You may have heard it said that design can't be automated.
Free Assessment: Website Performance Assessment
It's art; robots can't do it! Or can they?
Today, there are sites that can create instant business cards and logos with just a little user input; however, the results of automated design are often quite lifeless and generic.
Creativity and strategy are still very human skills.
Art and design are heavily rooted in personalization and self-expression, so truly discerning clients still need human designers — but don't get me wrong.
Automation can still help boost creativity and aid modern designers in their day-to-day tasks.
Design can be fatiguing for its creators and managers. Sometimes we sigh, "can't we get a robot to do this for us?"
Well, we partially can.
It takes a human to get down to the nitty-gritty of actual imaginative work, but for your latest brainwave to become your final, polished ad campaign or website design, there are countless uninspiring little admin tasks that need to be done that can be automated.
What can automation do for your design team?
1. Organize your content workflow
Especially when projects span multiple departments, it can be hard to see where everyone's at.
For example, take a video ad. You may have one set of people fixing the voiceover, another set creating the special effects, and another doing the final post-processing.
It's a lot of changing hands.
Instead of spending valuable time on the constant back and forth with creative projects, your team can work more effectively by automating communication and mundane workflow tasks via Zapier.
Zapier is an online automation tool that connects your favorite apps such as Gmail, Slack, Asana, Mailchimp and thousands more. You can connect two or more apps to automate repetitive tasks and create workflows without having to write a single line of code.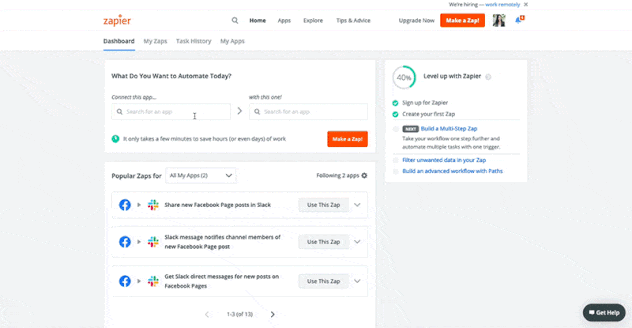 When it comes to content creation, marketers can leverage a graphic design subscription service such as Design Pickle, which includes a Zapier integration. Instead of manually Slacking your team when a new design is ready for review, you can set up a Zap that automatically alerts a Slack channel when the design is complete.
Using Trello to manage content? Simply create a Zap to send requests to your designer by using Trello card labels.
Or download links to completed designs can be automatically listed in a Google Sheet that your whole team has view access to with another.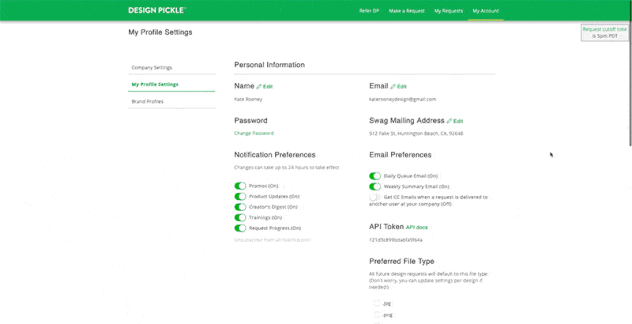 There are hundreds of possibilities, so whatever productivity apps you're using, chances are, you can be zapped to Design Pickle — check out more of their Zapier "recipes" here.
2. Complete small design tasks
I know design looks glamorous from the outside, but like any other job, it has its share of little monotonous tasks that can take up a lot of time.
Thanks to automation, these tasks can be a lot less cumbersome.
Adobe Bridge is one way to automate small design tasks.
If you have the Adobe Creative Suite, you can use Bridge to organize and access all the assets you need for your creative projects regardless of what specific tool they were created in. In other words, you can access PhotoShop and Illustrator files from the same place.
Batch editing can be done here as well.
You can resize multiple files or watermark them.
You can also save or export files in bulk — super useful, if you've ever tried doing that one by one!
Similarly, in Adobe Photoshop, you can use "Actions" to record certain processes which you can then apply to future design files.
For example, manually resizing, adding a vintage filter, text, or similar effects to 500 images.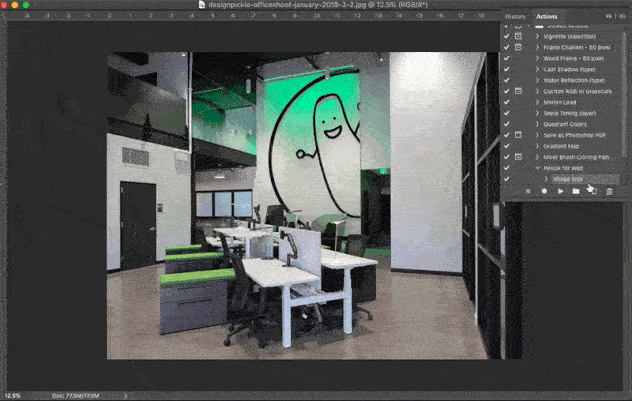 For designers, completing repetitive tasks like these manually is not only monotonous and time-consuming; it can result in some mindless mistakes.
By automating many simple design processes, designers can ensure accuracy and save their creative powers for the next project.
3. Generate mockups quickly
Product mockups are an excellent way to showcase your content, especially for designers, photographers, and businesses selling physical goods.
By superimposing your content or product in a realistic way onto a mockup image, you can showcase your offering in a dynamic way and give clients a peek at what the final result will really look like.
Yet creating quality product mockups from scratch demands major time and effort.
Even if you have a ready-set PSD template, there's still time spent tweaking lighting and image sizing to make it as realistic as possible.
Fortunately, you can now automate the mockup process through various free tools online.
Our top pick for automatically generating realistic is Smartmockups.
They offer thousands of ready-to-use product mockups, from mobile devices to apparel, along with customizable options to adjust colors, background images, and the like.
Simply upload your image, crop to your liking, and download the final result.
Smartmockups offers a forever free plan with roughly 200 mockup scenes for you to choose from. If you need access to a wider range of displays, they also provide three affordable plans that grant access to all of the mockup scenes in their library.
Their ever-growing mockup library is updated every single week, so you can impress your clients with fresh graphics while speeding up your workflow.
4. Remove backgrounds with a click
Removing backgrounds from photos can be an incredibly time-consuming project — and often reserved for graphic designers.
Even with professional software, selecting pixels is especially tedious with challenging edges such as hair and clothing.
Fortunately, with the advancement of AI technology, you no longer have to manually select layers to create a professionally cut out image.
Remove.bg is a free service that automatically removes the background of any image with the click of a button.
Simply upload your photo, and within five seconds, remove.bg gets rid of the image's background.
To further automate your workflow, remove.bg offers a desktop version that allows users to drag and drop multiple images (or entire folders of images) for background removal.
You can even choose a background color that will be applied to all of the images in a single batch.
This software also integrates with Adobe Photoshop, so you can say goodbye to the pesky pen tool and masking edges.
Though the software is free, it is limited to lower resolution images. Remove.bg offers flexible subscriptions or 'pay-as-you-go' credits to download full resolution cutouts in high quality.
5. Creation animation for your website
We all know that animations can bring a website to the next level.
Unfortunately, they're not only time consuming to create, but can seriously slow down your site's load time (and raise your bounce rate).
One of the best ways to include dynamic graphics on your site is through animating Scalable Vector Graphics (SVGs) or in layman's terms - images you can scale at any size without losing resolution.
These file types are traditionally smaller in file size and can be animated using CSS or JavaScript code.
Don't have coding experience?
Never fear — now you can automate the process with SVGator, an online SVG animation tool that doesn't require any coding skills.
There's no need to install any software or plugins — simply upload your SVG file, select the element(s) you'd like to animate and assign one or more animators using svgator's intuitive interface.
Within the tool, you can adjust the speed, timing, and animation triggers.
The best part: traditionally, creating SVG animations can be complex, and requires some pretty intricate code to get right, but with svgator, the coding is automatically created for you.
Once you've perfected your animation, just click on the code manager button to capture clean, well-formatted code to hand off to your developer.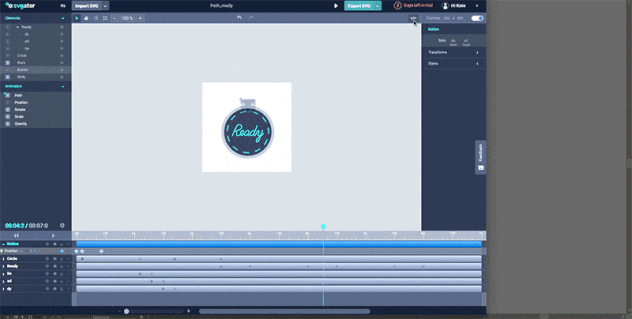 Just like that, you can have professional, dynamic graphics to make your website stand out from competitors.
SVGator is a subscription-based service with a 7-day free trial once you create an account.
You can subscribe to the app monthly ($18 per month), quarterly ($45 per quarter), or annually ($144 per year) —but the time you'll save creating ready-to-use web animations? Priceless.
More Time for Creativity
So you can't automate creative thinking, but you can automate a multitude of design and admin tasks.
It's simply a matter of identifying which tasks are pretty much manual labor, and which tasks need your input and imagination.
When a task ceases to be mindful, it's time to look into whether it can be automated.
When you do away with the laborious tasks — things as petty as sending notifying emails or recoloring images — you give them the chance to be done quickly and accurately, while leaving yourself the time and space to become truly creative.
Check out Design Pickle, Remove.bg, and the other tools mentioned above to get started!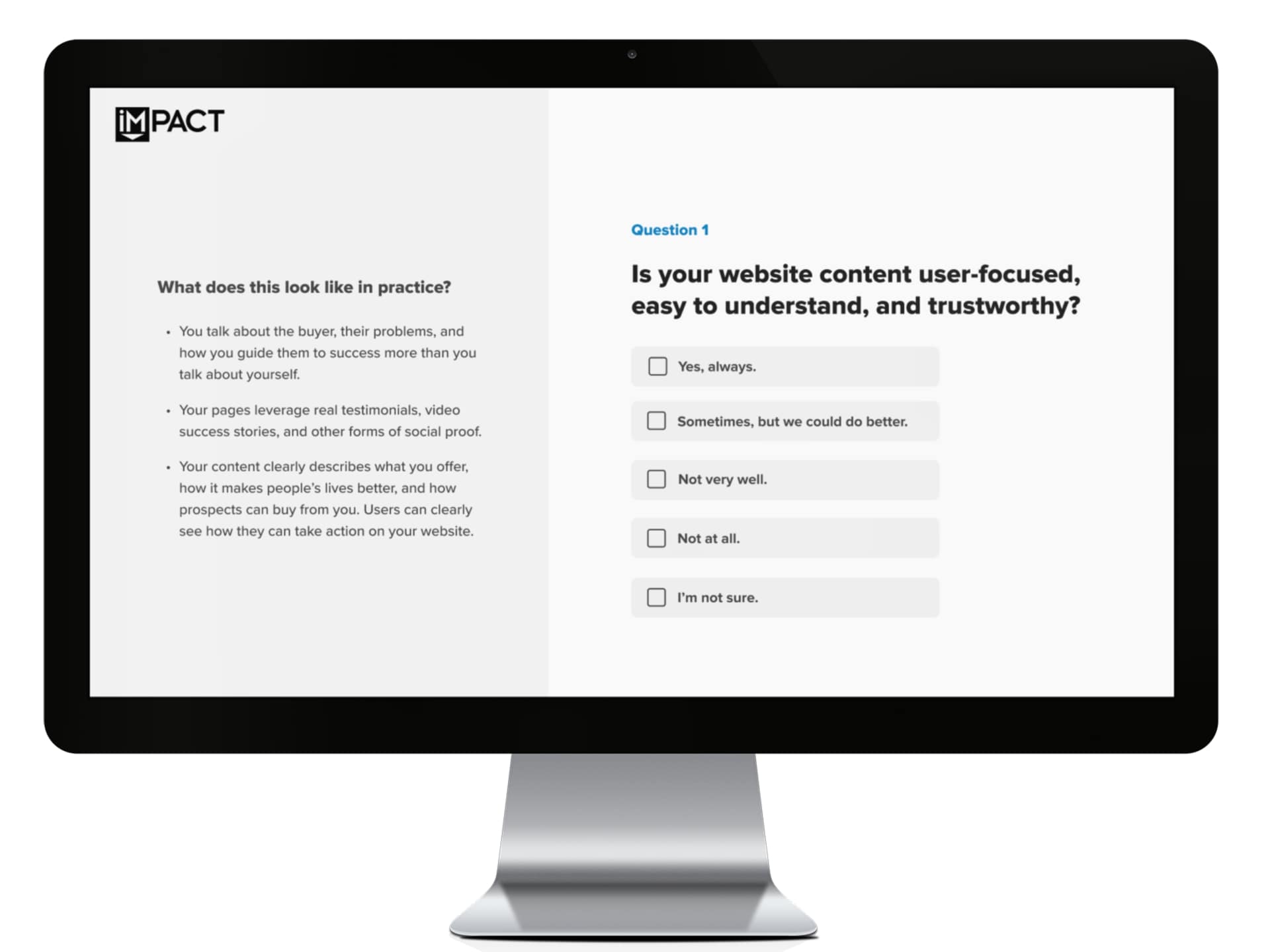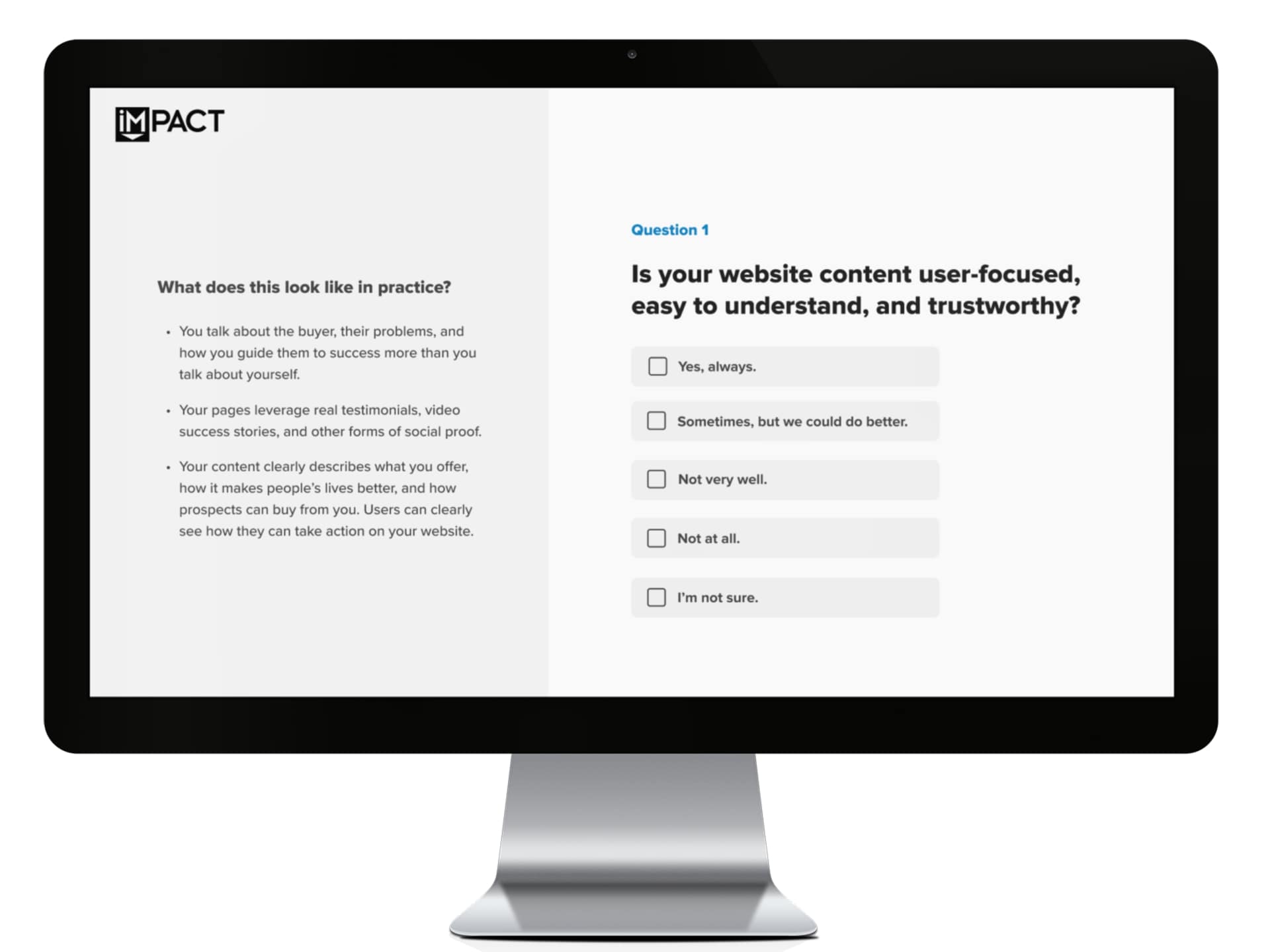 Free Assessment:
Website Performance Assessment
Does your website build trust with buyers and bring in revenue?
Take this free 10 question assessment and learn how your website can start living up to its potential.
Published on August 29, 2019