How to Win People Over by Embracing Your Flaws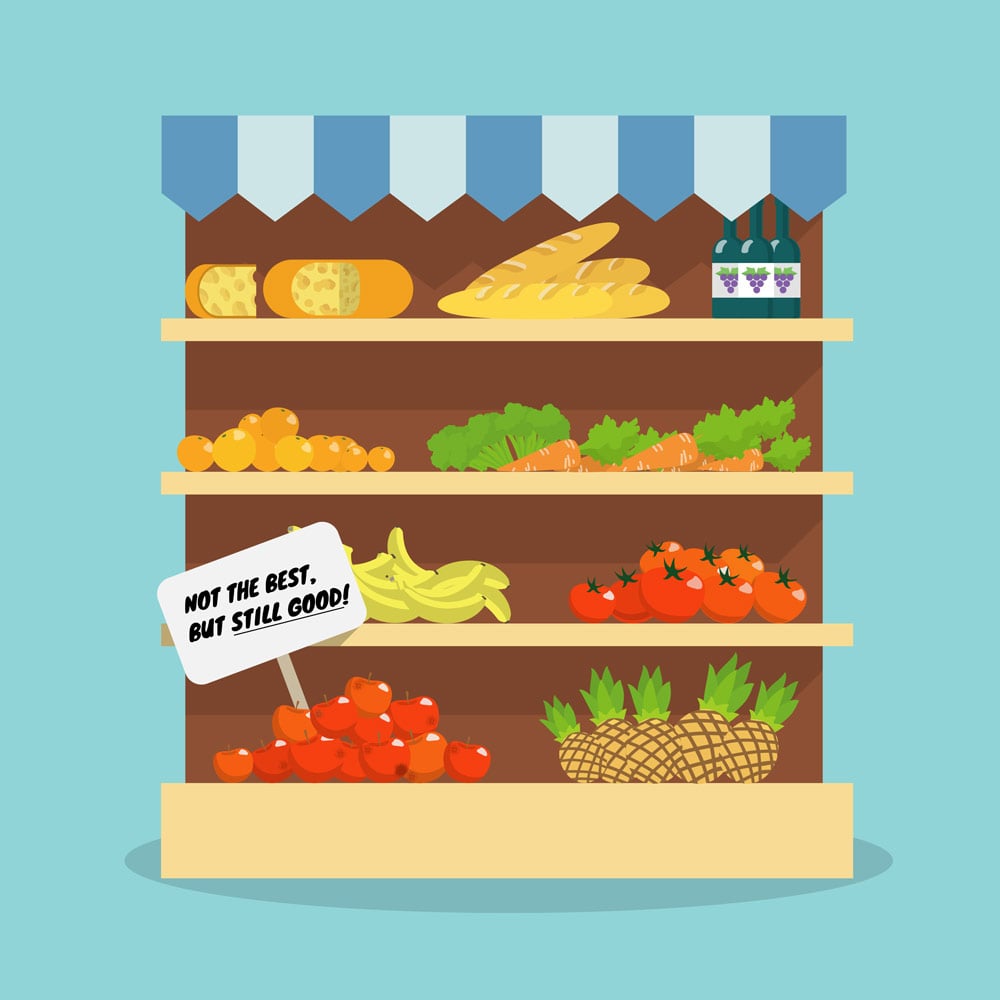 One trend that has always blown my mind is ugly sweaters.
Striped. Polka-dotted. Itchy. Furry. Neon.
They're unappealing by their very name, yet come December, hordes of people hunt them down (including the IMPACT team.)
Fashion disasters that would typically be forgotten go to the highest bidder, retailers line their racks with hideous pieces, and anxious consumers pay top-dollar in hope of outdoing their friends.
In the world of these sweaters, the uglier the better and people can't get enough of them.
So, why should it be any different for your brand?
Nothing in this world is perfect. That's especially true when it comes to products, services, and organizations, but that doesn't mean it's anything to be ashamed of.
Here's how your brand can turn a usually "ugly" trait or shortcoming and into a thing of beauty and even profit.
How to Be Imperfectly Perfect
When it comes to your brand, consider embracing your organization or product's oddities. Show and describe how you are imperfectly perfect.
Now, before we go any further, let's make one thing clear: being perfectly imperfect in your messaging is not about marketing a bad product that doesn't deliver on its promise.
Rather, it's about embracing your flaws or quirks, not hiding them from your audience.
Instead of steering clear, as more cautious marketers would, you need to make those unusual characteristics a part of your unique value -- and believe it or not, more and more brands are doing the same.
At his INBOUND session a few year back and in his book, Non-Obvious, marketer and best-selling author, Rohit Bhargava, dissects this trend which he calls "unperfection."
Using a revelation from Christian Rudder, the founder of the online dating site, OkCupid, he helps explain the reasoning behind it:
"Polarizing looks—people with unique features or lots of tattoos—get 10% more messages and dates than conventionally attractive people. A lot of people are put off by them, but the people who like them really like them."


In other words, we are attracted to people who are more unique and stand out, even if they happen to be less perfect by traditional measures."
In the realm of marketing and business, a similar phenomenon can be seen in the success of brands like UGG and Crocs.
The traditionally "ugly" appearance of these footwear lines is part of their commercial appeal. They're not just another average pair of shoes people can quickly overlook; they're bold conversation starters.
What many would see as strange or unconventional is part of what people are paying for. These unusual looks are a quirk; a proud subculture only a few can belong to.
But Why Does This Work?
As a B2B marketer, you're probably thinking I'm crazy. Why would you ever intentionally draw attention to what's strange with your product or service, right?
Well, while on the surface this may seem like a bad move, the effects it has on your brand's "likeability" and deeper perceived value is immeasurable.
Embracing your faults not only helps increase conversions by building trust and making your brand more human, it also helps by differentiating you from your competition.
Let's take a deeper dive into both of these points.
1. Building Trust & Humanizing Your Brand
Having flaws is human.
When your brand embraces its eccentricities, it helps humanize you to your audience and make you more genuine and relatable.
When people see you acknowledging criticism or flaws, it becomes clear you're not out to deceive them or just make the sale.
You're not a cold, heartless corporation, but a team of individuals actively working to put the best product forward.
With this honest approach, you show that you're not trying to mislead anyone or pretending to be something that you're not.
Instead, you're setting realistic expectations of what people will see from your product and from working with your team.
This is something we fully embrace at IMPACT with our content.
Rather than just sharing textbook best practices or a pristine image of what it's like using inbound marketing, we aim to share candid, real stories of how we use it, failures and all.
This type of upfront communication and messaging helps build your audience's trust in you and its promises, and as we all know, trust is a crucial factor in making people feel comfortable enough to convert on your site.
If someone doesn't feel like your company is trustworthy or reliable, it is unlikely they'll want to give you their personal contact information by converting, let alone their money when it comes time for the final sale.
With this in mind, don't just make your value propositions and marketing messages realistic and honest, support your claims using collateral like testimonials, industry awards, and certifications as social proof.
Seeing these will help provide your prospect with reassurance, and in turn, make them more likely to convert.
2. Differentiation
Embracing your imperfections can also help differentiate you from your competition and create an exclusive experience.
Everyone these days can claim they're "unique" or "the best of the best."
While they're spitting out hyperbole and cliche promises, your organization can stand out by sharing the little quirks that make your product, service, or even team, extraordinary.
These personal details will pique your audience's curiosity and make them more intrigued to convert, while also making you more memorable when it comes time to make a buying decision.
To illustrate, let's take Crocs for example once again:
The shoe company knows they've been criticized and even mocked for their chunky look and outrageous colors, but it's clear from the messaging on their website (and social profiles) that they're cool with it.
"#ComeAsYouAre -- Welcome to our celebration of one-of-a-kinds. Have a look around and explore what it really means to be comfortable in your own shoes."
In this one short sentence, Crocs makes their negative a positive, and silences their critics.
Their shoes aren't ugly; they're "one-of-a-kind." Wearing them won't get you on the cover of a fashion magazine, but they're as comfortable in their own skin as your feet will be in them -- and that's definitely worth converting on (or in this case, adding them to your wardrobe.)
Crocs also embraces its unconventional reputation by creating a sense of community between owners of their products.
As seen below, instead of shying away from what many would consider a fashion faux pas, Crocs encourages fans to celebrate their fun footwear by sharing photos of themselves enjoying life while wearing theirs.

Sure the Crocs Community is a little colorful and off-beat, but with their clever messaging and playful lifestyle, off-beat doesn't look half bad!
(I know I want a pair now.)
Key Takeaway
When it comes to your marketing message or website content, stay true to your brand story.
Your organization's brand is more than just a logo or signature colors; it's your history, your team, the unique experience you offer, and the feelings that arise in your audience when they hear your name. Your flaws or company quirks are part of this story.
What seems like a weakness on the surface, (i.e. a young team, an unconventional process, etc.) just may be your strongest selling point with the right framing.
Free Assessment:
How does your sales & marketing measure up?
Take this free, 5-minute assessment and learn what you can start doing today to boost traffic, leads, and sales.