Google now offers free online events for business leaders, job seekers
Nicole Letendre also recommends this free guide: The Ultimate Inbound Marketing Strategy Playbook 2022.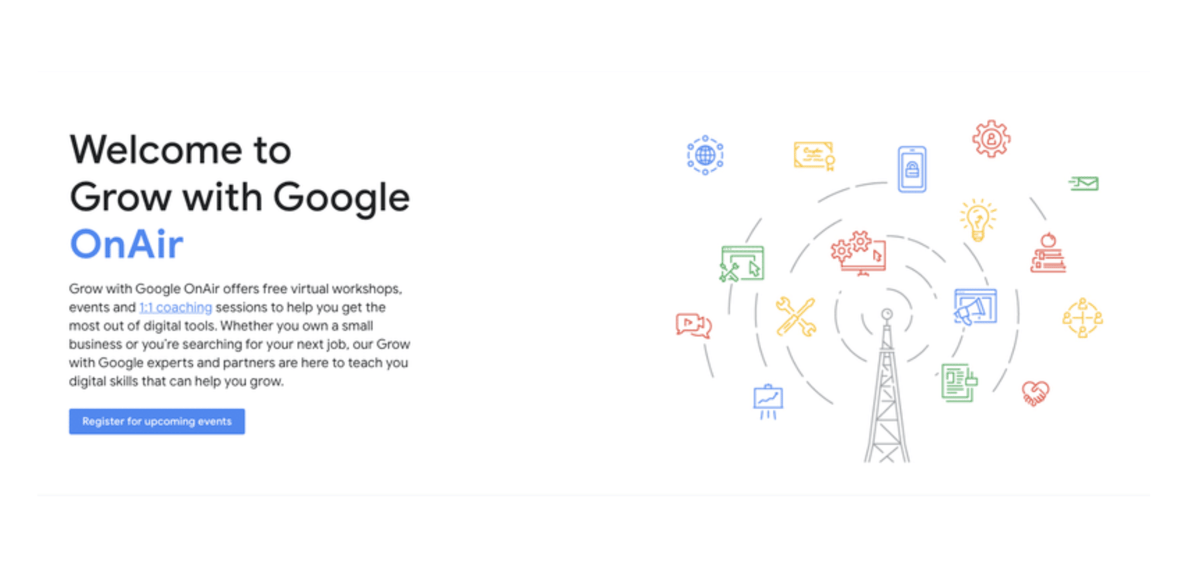 We're now several months into the COVID-19 pandemic here in the United States.
Due to the novel coronavirus, many Americans have lost their jobs and have filed for unemployment.
Free Guide: The Ultimate Inbound Marketing Strategy Playbook 2022
As of the time of publication, the number of unemployment claims has surged to 36.5 million Americans since mid-March. With the constant influx of claims filed, we're facing unemployment rates not seen since the Great Depression.
Due to the high number of unemployment claims, many Americans are looking for ways to learn new skills to be better prepared for future job interviews and role requirements.
Those who are fortunate enough to still be employed and sheltering in place have a lot of spare time on their hands. Some are taking the time to better themselves by choosing to exercise, take on new hobbies, or learn new skills.
For those looking to learn new skills, you may want to explore the free online resources available through Google.
Google's learning center, Grow with Google, has free resources, training, and tools, including programs for small business leaders, job seekers, students, veterans, military families, educators, developers, and entrepreneurs.
To add to the Grow with Google platform, Google recently launched a new addition called Grow with Google OnAir.
What is Grow with Google OnAir? How is it different from Grow with Google?
As mentioned above, Grow with Google houses free resources, training, and tools.
Since people can no longer attend in-person Google trainings and events, Grow with Google OnAir allows U.S. or Canadian residents to attend free workshops and events virtually.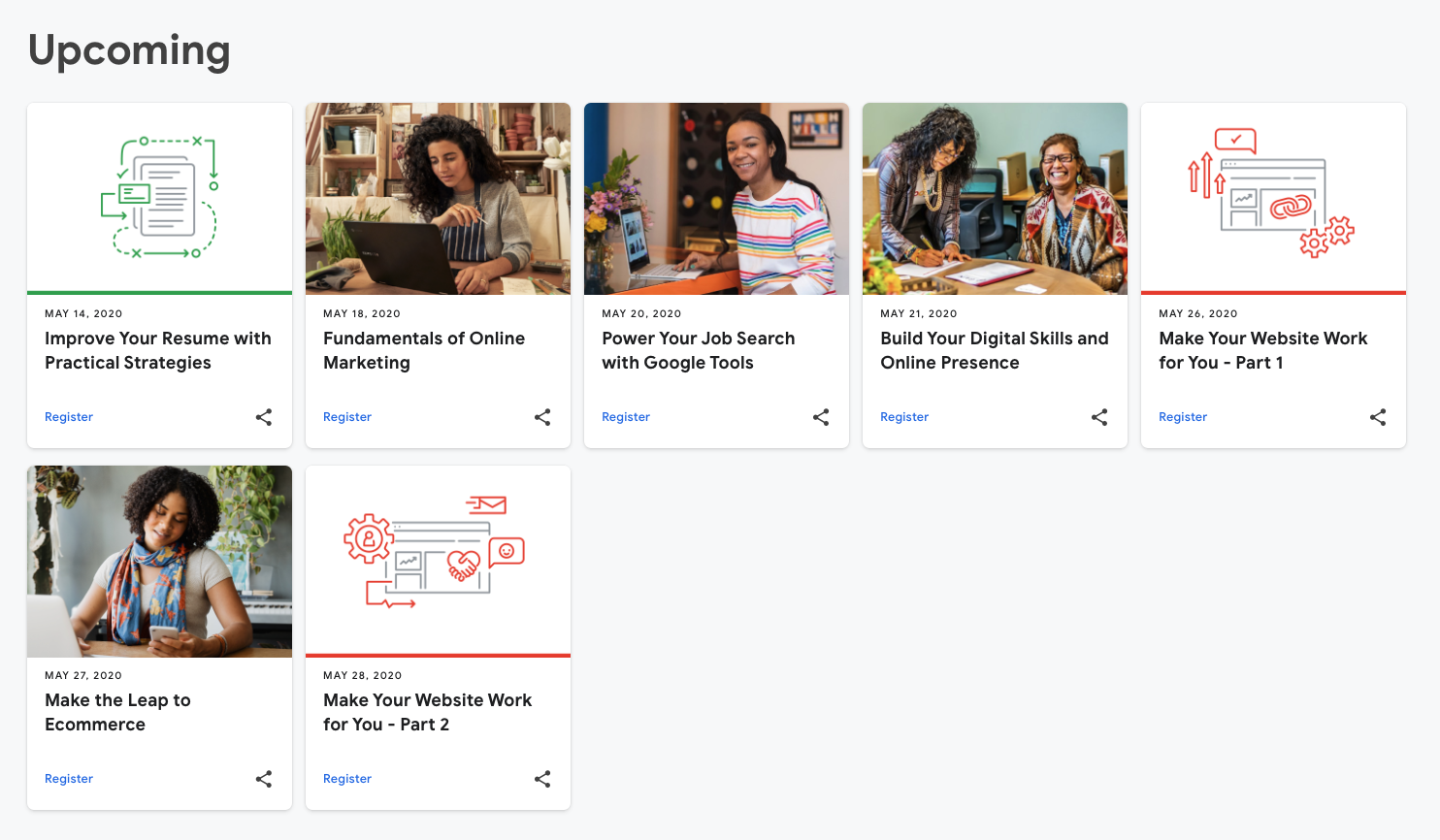 Grow with Google OnAir is geared toward small business owners and job seekers who learn better in virtual event settings versus completing an online program through Grow with Google.
The platform offers live virtual events that you can register to attend or on-demand recordings of previous events. The majority of the topics cover tools and strategies for finding jobs, learning more about online marketing and websites, how to use digital tools, and how to work remotely.
Not only are the events and workshops led by Google experts and over 300 different Grow with Google partners, they also provide a lot of useful information with actionable next steps.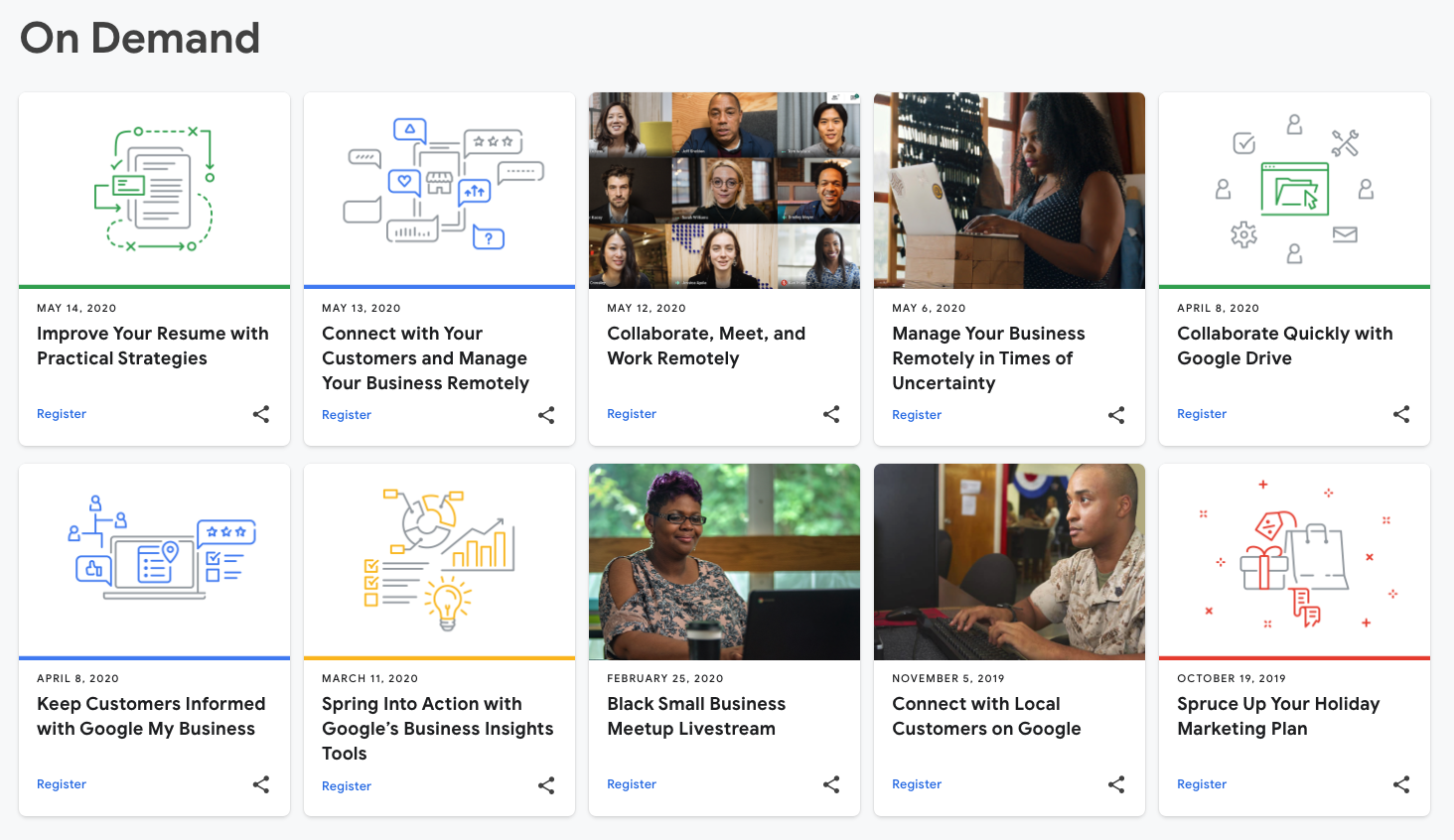 If your business has had to shift to online marketing due to COVID-19, register for Spring Into Action with Google's Business Insights Tools.
In this on-demand session, Grow with Google's Lead Educator Stasia Kudrez dives into how to use Google Analytics reports to analyze your audience data and expand your business.
This session covers the basic information you need to know to get started using the two tools — all within one hour.
Just select the "Register" button then fill out a short form in order to get signed up.
Shortly after you will receive an email from Grow with Google OnAir with a link to where the event will be hosted. You also have the option to add it as an event on your calendar.
For those who attend one of the live virtual workshops or events, Google is offering a free 30-minute virtual 1:1 coaching session with one of their experts.
Within 24 hours of attending the live event, you will receive an email with instructions to book your coaching session.
The session can cover Google Ads, Google Analytics, Google My Business, Google Productivity tools (e.g. G Suite, Calendar, Gmail, and Google Meet), or general resume tips.
Additional resources for business owners and marketers
At this time of unprecedented change in our daily lives, there are numerous free resources out there that can help us learn more about our current jobs, adapt to the remote culture, or gain new skills that can advance our careers.
In addition to Google OnAir, Grow with Google provides resources for anyone who is looking to learn about growing their business, find a new job, or improve their marketing skills — along with many other topics.
Our own educational platform, IMPACT+, provides courses, keynotes, and more — free.
Taking time to educate ourselves
Grow with Google's resources represent a small fraction of the courses and programs that are available online right now.
For example, Harvard University has launched nearly 100 free online courses that can take a few weeks or a few months to complete. There are several courses that would be relevant to business owners, marketers, or programmers.
Now is the time to improve skills for the role you are currently in or for the role that you hope to fill one day.
While not everyone has the additional time or the desire to learn at this time, it never hurts to take a few hours (or maybe a few months) to educate ourselves on the latest ways to use digital tools.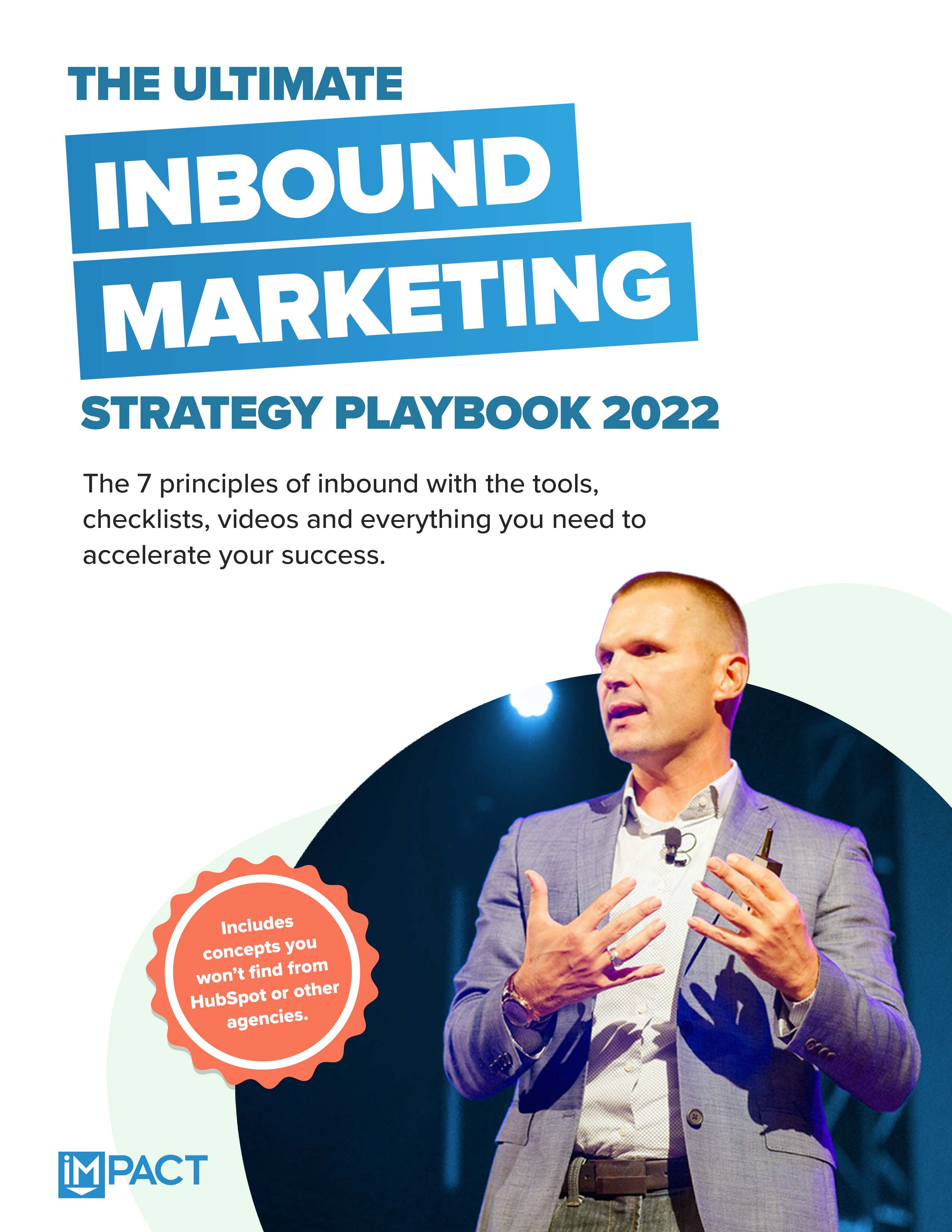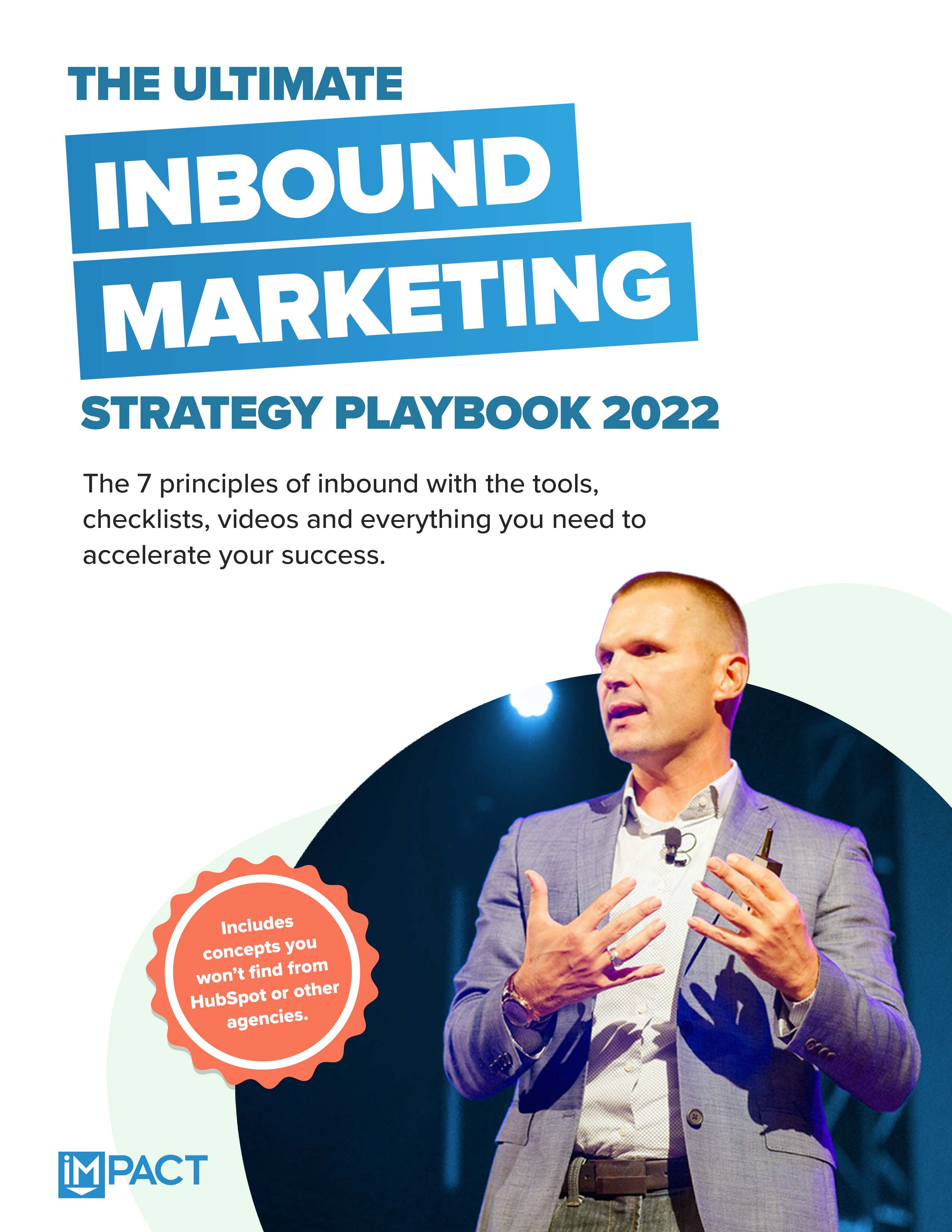 Free Guide:
The Ultimate Inbound Marketing Strategy Playbook 2022
Take your inbound strategy to the next level
Master the 7 principles of highly effective inbound marketing
Dramatically improve your inbound sales
Get more buy-in at your company
Published on May 18, 2020