How to Set Up Video Interviews: 1 and 2 Camera Setups
George B Thomas also recommends this free course, Video Sales & Marketing Strategy.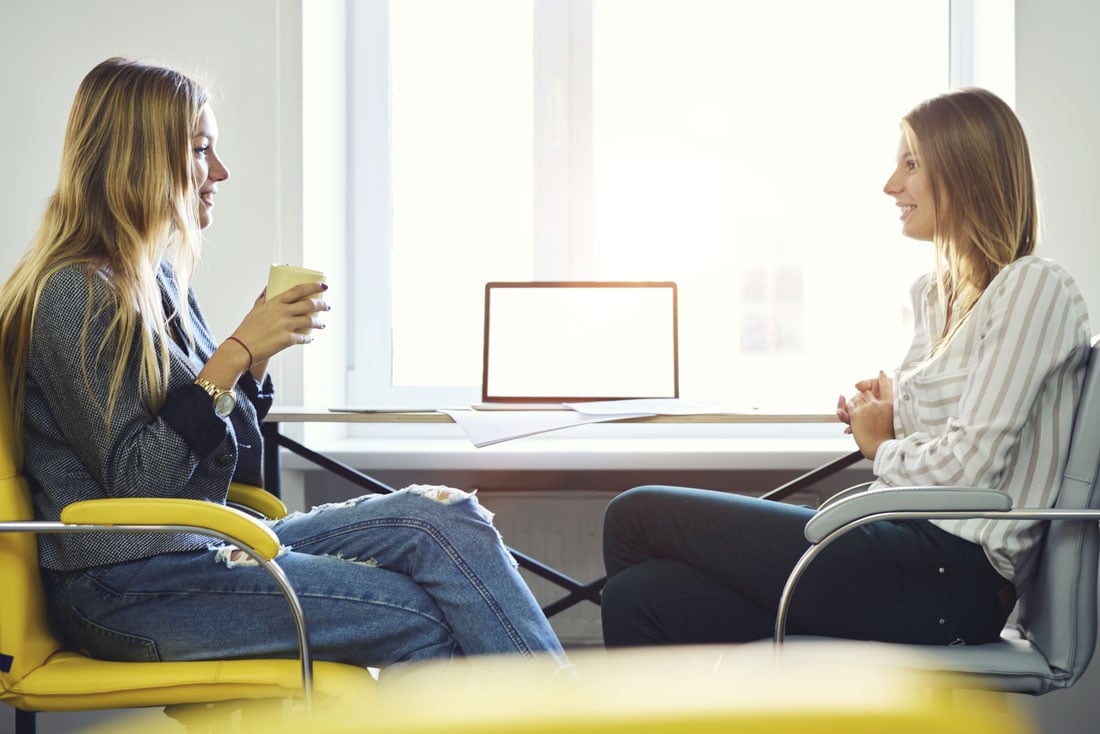 We see video interviews all the time. They're all over social media, the nightly news, and during sports events. They give us an opportunity to get to know a person better, learn from their perspective, and hear their experiences or thoughts on a topic.
However, these types of videos can be tricky to pull off sometimes. The last thing you want to do is distract the viewer.
Free Course: Video Sales & Marketing Strategy
Here at IMPACT, we understand that for many people video creation is a new thing. It strikes fear in the strongest of sales and marketing professionals.
But fear not.
In this article, I am going to show you how to set up a one and two camera video interview and make your next one awesome.
People will think you've been doing it for years.
Setting Up Your Video Equipment For A One Camera Interview
If you only have one camera, you want to set the room up in a certain way. Two chairs or stools will be needed.
Make sure your subjects have a nice background behind them and use a light behind them to add separation from the backdrop or wall.
Use a soft light source in front of your subjects to remove any harsh lights.
Make sure your camera is at eye level so the subjects do not have to look up or down at the camera.
Stay far enough away to get a great shot, but watch out for the forbidden crotch shot. (Trust me, this will make most viewers cringe and lose focus on your video message)
Make sure you are paying attention to the amount of time the subjects are looking at each other and looking at the camera.
Set yourself up for video magic success by capturing great audio with a set of lapel mics. (If you are in a pinch, a shotgun mic will work as well)
Here is an example of this type of setup.
Pro Tip: Why You Should Use One Camera
I find these types of interviews to be the easiest to edit. You have one video and audio file to worry about. You can make simple cuts, pans, and zooms to make your marketing video magic. You can even scale the footage up here and there to get a closeup of each of the subjects.
Now you know how to go create these single-camera interviews and knock them out of the park.
But what if you want to use two cameras, and get that 60 minutes style interview?
Setting Up Your Video Equipment For A Two Camera Interview
I have to let you know, this style of shooting interviews can be a bit tricky.
To get started, follow the same steps as with a one camera setup, but there are some differences worth noting.
Lights, lights, and more lights. You will need main lights for each subject as well as some fill lights. Make sure you check and recheck that you do not create any shadows from subjects or equipment.
Make sure you focus on setting your subjects up in a way that they can talk normally to each other. The cameras should be about eye level and just slightly behind each subject.
Pay attention to what is behind your subjects. A nice creative backdrop will take your video from just being good to being great.
Here is another example of how to create this setup for your company.
See, that's not so difficult.
Pro Tip: When You Should Use Two Cameras
Editing these style of interviews can be a bit more challenging. You have multiple video and audio files to use. There will be many cuts back and forth from one subject to the other. You will want some closeups as well as some normal shots. It may take you more time in post production, but man does it pay off in spades.
If you want to talk about something highly inspirational or are interviewing a major person, then a two camera interview is the way to go.
Not too bad right? Aside from setting up the equipment properly, always make sure your subjects are comfortable and able to focus. Excessive body language can be distracting for the viewer, especially discomfort. Assure your interviewer and interviewee understand where to look, and make them feel confident.
So go out into that great big world and stress less. Find a partner in crime and start creating interview style videos for your sales and marketing teams to use.
Then let us know so we can take a look at your creative awesomeness.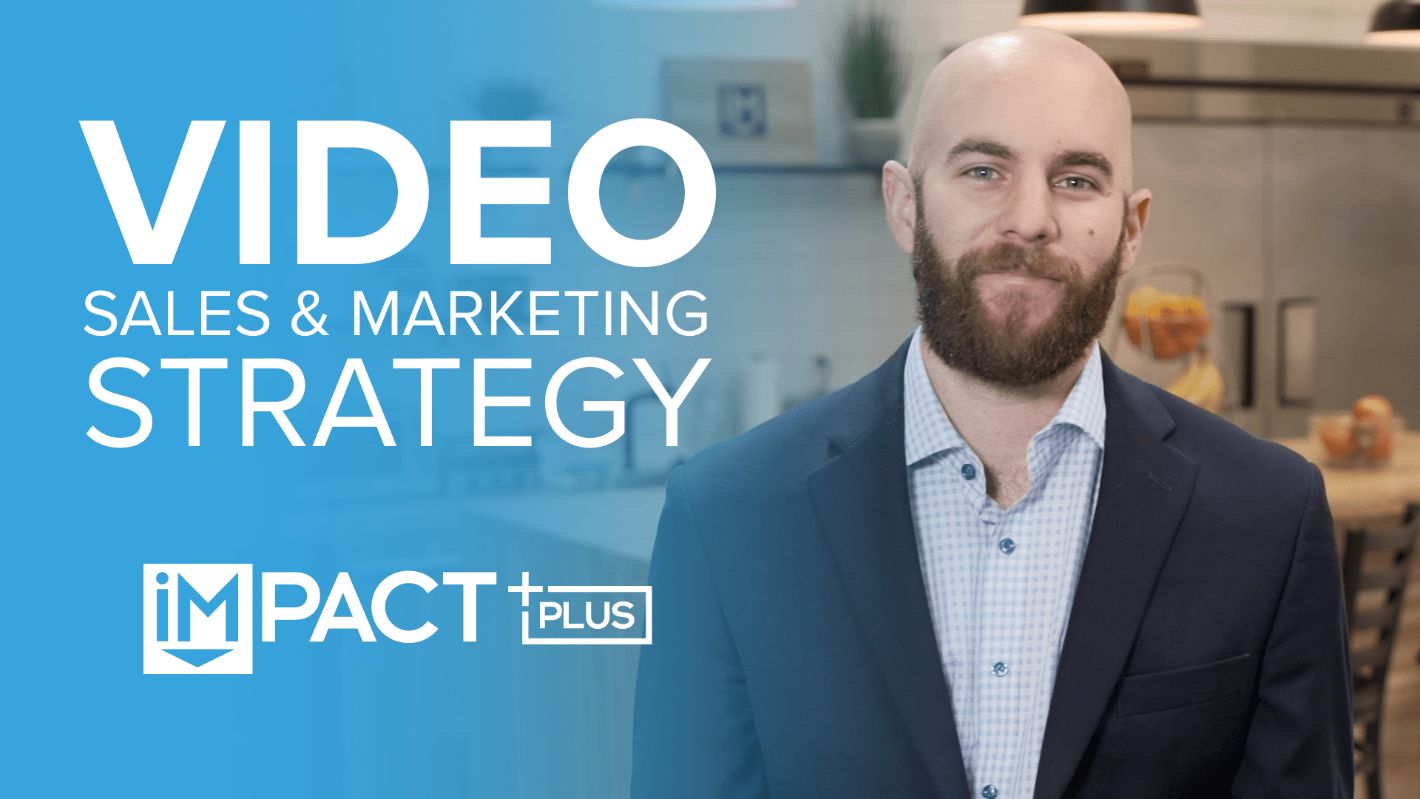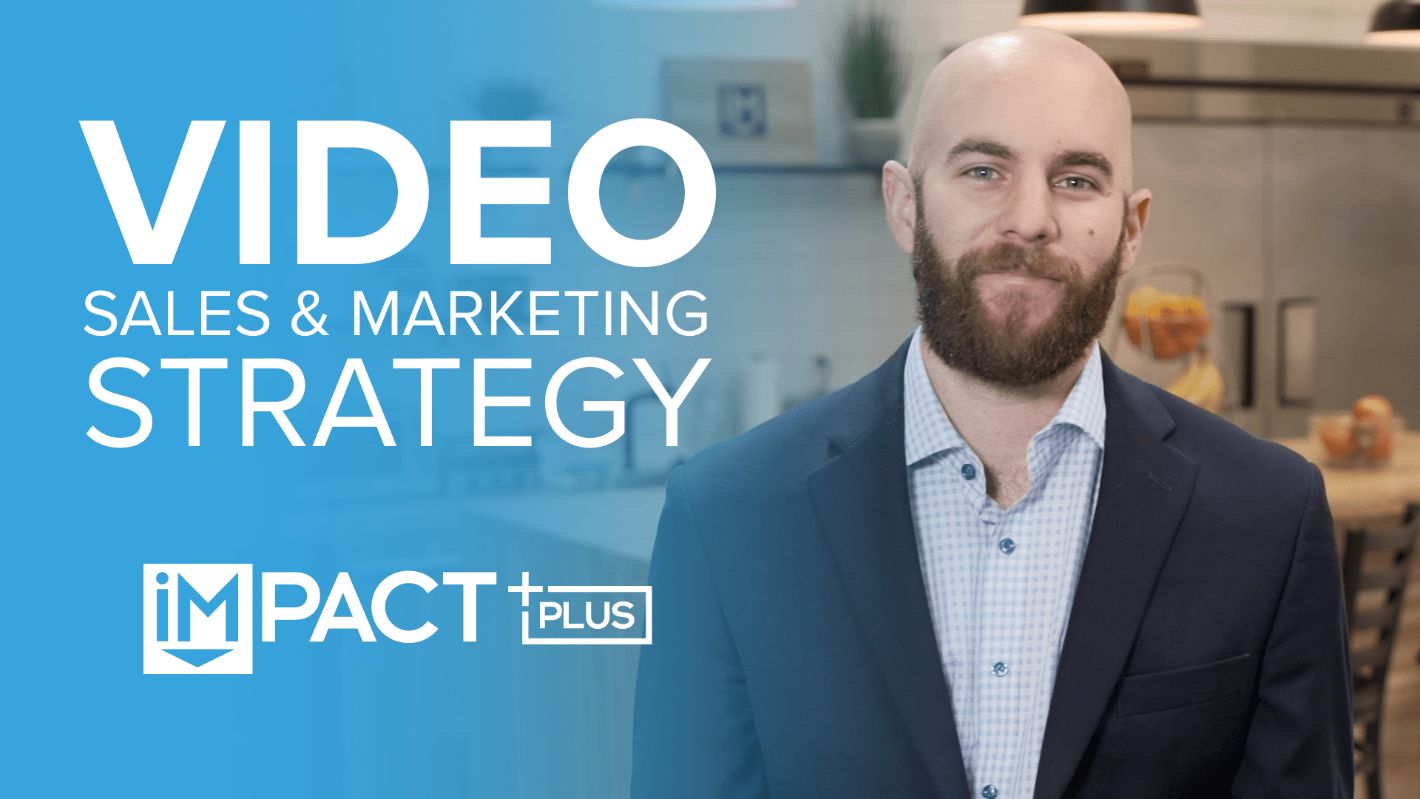 Free Course:
Video Sales & Marketing Strategy
From production to technology, get everything you need to start your video marketing journey with confidence
In this free course, you'll learn:
How to align your teams around a common vision with video
7 types of videos that have the biggest impact on your revenue
6 factors that make up an engaging and effective sales or marketing video
Published on March 2, 2017