Subscribe
Join 40,000+ sales and marketing pros who receive our weekly newsletter.
Get the most relevant, actionable digital sales and marketing insights you need to make smarter decisions faster... all in under five minutes.
Thanks, stay tuned for our upcoming edition.
I'm Leaving IMPACT (But I'm Taking These 5 Things With Me)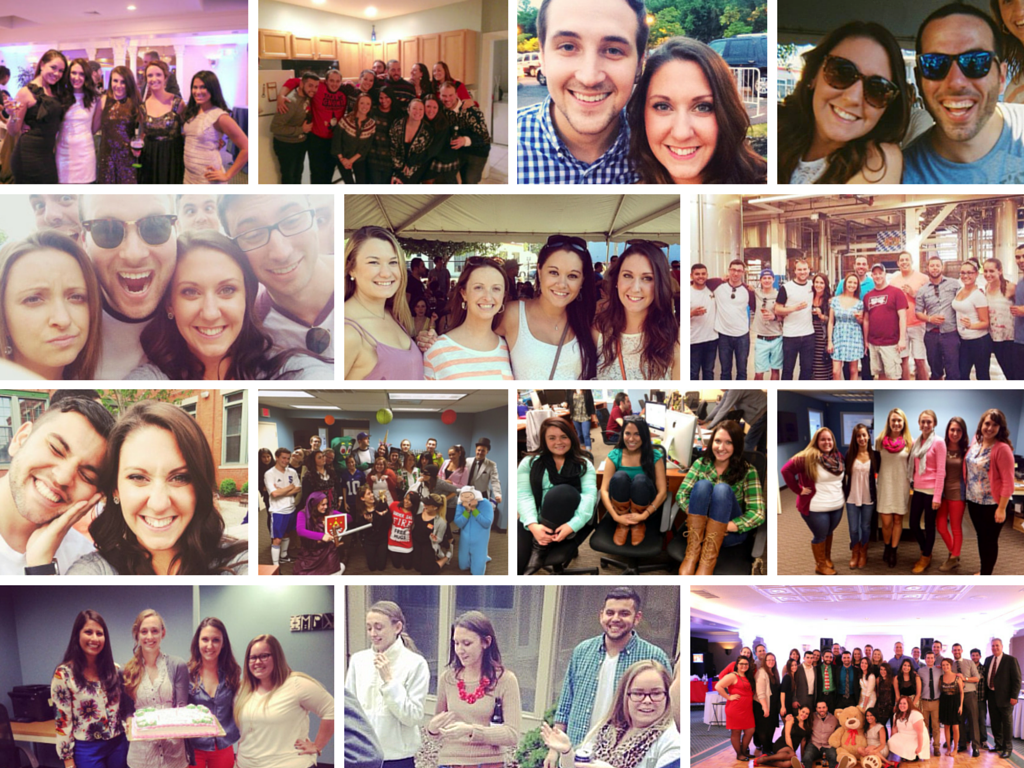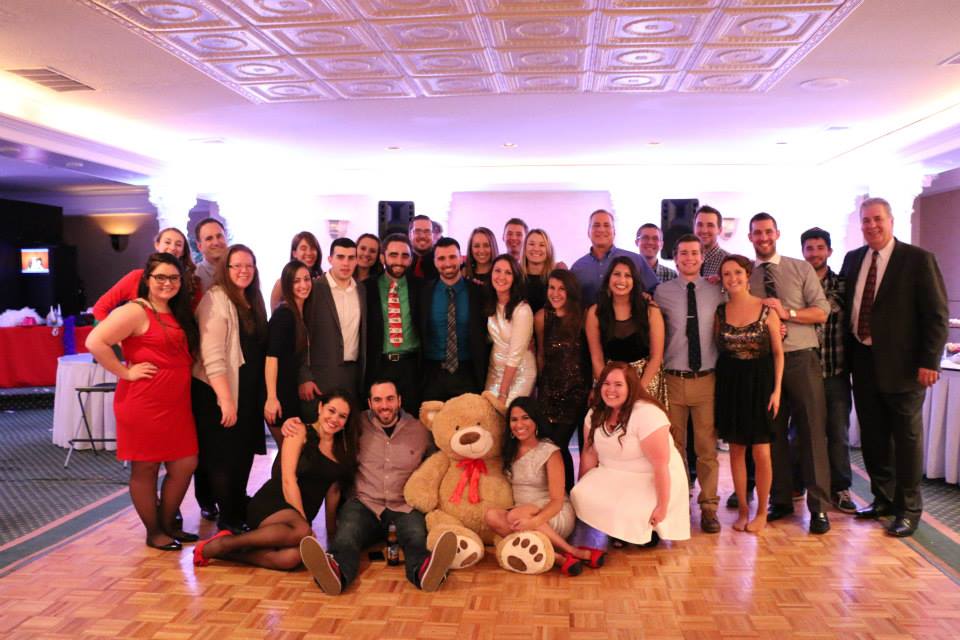 I've known for about a month or so that'd I'd soon be writing my last blog article for IMPACT. Here goes nothing...
"Do you have a few minutes to chat, John?"
Those 9 words were met with a suspecting grin, as I can't recall a time that I ever formally asked John to "chat."
He knows. He must know. HOW DOES HE ALWAYS KNOW?
"I'm moving to Boston, John."
Those 5 words were met with the same suspecting grin, followed by something along the lines of - "If I'm going to lose you, I'm going to lose you to someone good, so let me know how I can help."
I mean, he definitely knew. But that went surprisingly well.
It couldn't have been more than two weeks later when I found myself signing off on an amazing job opportunity with HubSpot's marketing team.
So here I am now. Trapped in this weird in-between-two-jobs-and-two-cities grey area, and I can confidently say I've never been so scared and so excited at the same time in my life.
However, with Boston at my fingertips, I can't help but think about where my passion for content marketing all started. Here. At IMPACT.
Let's take it from the top...
It was 2013 and I was working my way through my 9th semester of college (or my super senior lap, as I liked to call it.) I was majoring in media studies, working as a bridal assistant, and to say that I didn't have the slightest clue what I wanted to do with my life would be an understatement.
At the discretion of one of my professors, I started thumbing around the web for an internship. I came across IMPACT's website and in true 21 year-old undergrad fashion I remember thinking to myself, "Cool, these people eat a lot of burritos and drink beer at work. Sign me up."
A couple of weeks later, I landed the internship, and a few months after that, I found myself sitting across from our CEO, Bob, in the same conference room that I had my initial interview.
At this point I'd come to realize that it wasn't the burritos or the beer that made this place special, but rather the people eating the burritos and drinking the beer. The innovative, talented, motivated, energetic, friendly, quirky minds that I had been lucky to work side by side with.
I was sold. I wanted in.
Long story short, I walked out of that meeting with a full-time job with IMPACT's in-house marketing team.
Nailed it.
For the first few weeks, our marketing director, John, would feed me topics. I'd write them, he'd pick them apart, and I'd listen. However, in the months to follow, I started to gain my sea legs. And a year and a half later, this is what I know for certain:
1. I had the most incredible team
"You tell me when my sh*t sucks, and I'll tell you when your sh*t sucks."
That's the marketing team motto, and to be quite honest, it's the perfect representation of John and I's relationship.
From day one, John made it a point that I was never working for him, but rather I was working with him. He valued my opinion, trusted my approach, and never once made me feel like I was too young or too inexperienced to hang with the big dogs.
He encouraged me to accept challenges that made me uncomfortable, he prompted me to explore mediums I'd never attempted, and forced me to come up with my own solutions.
Aside from John, I also had the opportunity to work with (and learn from) two incredibly talented in-house designer/developers, Bobby and Christine, who impressed me with their skills day in and day out.
Bobby was the type of creative person that you could benefit from just sitting next to...and he made me laugh until my stomach hurt. And while I was sorry to see him move on (I literally ugly-cried), I was so lucky to have an opportunity to work with someone like Christine.
Not only did she work to bring all of our crazy ideas into being (and make them look pretty), but she also put up with my daily tomfoolery. (Thanks, Christine.)
2. I got to build something really cool
One of my favorite parts about working at IMPACT was the notion that we could make anything happen. Literally anything.
So when I hit a wall with my writing around the end of my first year, we put our heads together to create a tool that solved everything - BlogAbout.
I was struggling with titles, John was no stranger to writer's block, and most importantly we knew that we weren't alone. So we teamed up with our then designer/developer, Bobby, to turn up an interactive tool for marketers by marketers.
For months we drafted title prompts, tested designs, iterated, iterated, and iterated some more until we reached a point where we were ready to ship it. And when we did, the response was overwhelming.
BlogAbout quickly became the #1 most visited page on our website (above our homepage.) And while that was certainly rewarding, nothing compared to the feeling of seeing our tool featured in Ann Handley's latest book, Everybody Writes.
(Pretty cool, right?)
3. I was trusted
"Own it."
If I had a dollar for every time I heard our CEO utter this phrase, I wouldn't be accepting a new job, I'd be retiring.
And while I was assured in my internship interview that I'd never be asked to fetch coffee, I could have never anticipated the level of real, meaningful responsibility I would be awarded.
Certainly I was given direction in the beginning, but John (like all of the supervisors at IMPACT) made it very clear that if I proved myself, there was no reason why I wouldn't have the autonomy to make decisions on my own. And I did.
I didn't have to ask for permission if I wanted to write something, I didn't have to have my articles pre-screened, and I wasn't resitricted by firm guidelines. Instead, I generated my own ideas, executed projects without hand holding, and took pride in the quality of my work because I knew how incredibly lucky I was to have the opportunity to learn and grow on my own terms.
4. I gained some amazing friends
...I'll let the memories speak for themselves. I'm so fortunate to have such wonderful friends family.
5. I felt inspired, every day.
One thing I'm really going to miss about working at IMPACT is our team meetings.
Once a week, on Friday, we'd all cram into the "creative room" to talk about this week's wins and losses, give recognition, catch up on company news, and unwind with some well-deserved brews. (Recently we outgrew the "creative room" and had to knock a wall down to make room for our ever-expanding team, which is impressive in and of itself.)
What I loved most about these meetings was having the opportunity to learn more about what was going on outside of the marketing team. Hearing about website redesigns, successful client campaigns, and sale's wins was truly inspiring. And even though I didn't have an opportunity to work directly with everyone in the company, I can confidently say that I've learned at least one thing from every single person here.
I mean, just this morning one of our developers, Tim, told me that cashews grow out of apples! Can you believe that?
In all seriousness, it's hard to put into words what it was like to work amongst such a talented group of people, but I'm so thankful that I got this lucky.
What's next?
As I mentioned in the beginning, I'm shipping up to Boston to join a brilliant group of marketers at HubSpot.
And while I'd love to pack The IMPACT Blog away in my suitcase, I'm thrilled to pass the torch to IMPACT's new Content Marketing Manager, Ramona Sukhraj.
Having been with IMPACT for couple of years now, Ramona brings to the table not only experience, but creativity, a fresh perspective, and just the right amount of sass (and I'm not just saying that because we're friends.)
So while this is the last you'll hear from me here, rest assure that you're in good hands.
I truly can't wait to see what IMPACT has in store for all of you in the future. Whatever it is, I've got a feeling it'll be remarkable.
Free Assessment:
How does your sales & marketing measure up?
Take this free, 5-minute assessment and learn what you can start doing today to boost traffic, leads, and sales.