Lessons from the CEO: Content Marketing Success Stories from Across the Country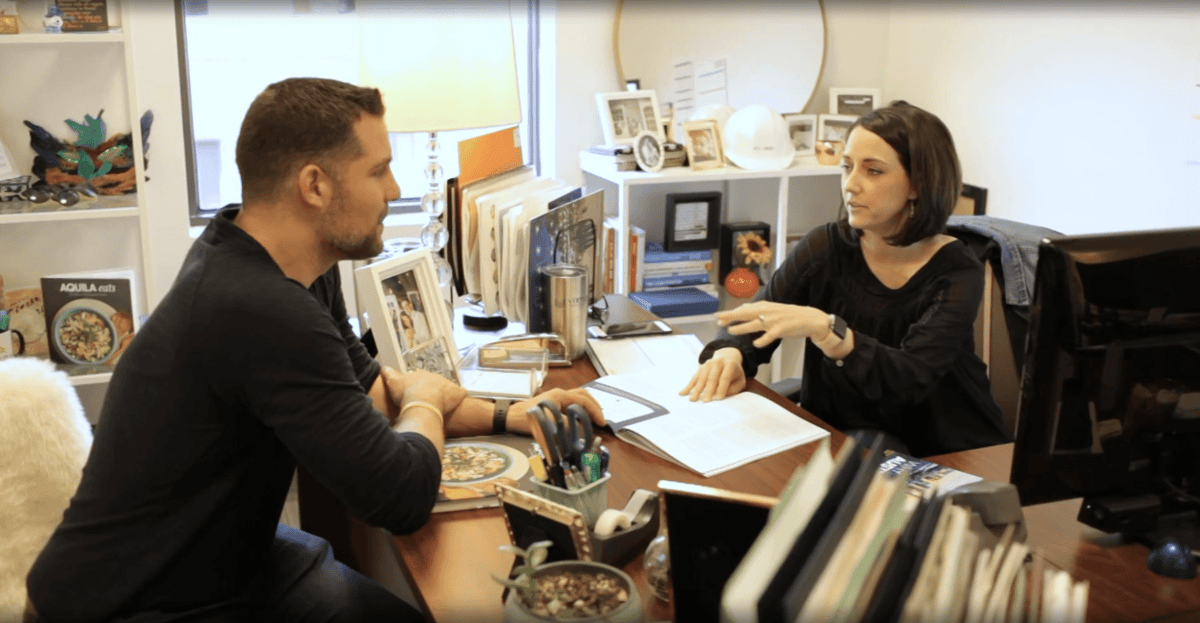 For much of the first half of this year, I was on the road. After helping so many businesses follow the transformational journey laid out by Marcus Sheridan in They Ask, You Answer, we wanted to get out there and see these changes first-hand.
Our goal was to meet these business leaders in person and learn about how they each created a successful inbound marketing culture. We wanted to share these stories with the world.
We believe video is essential for telling the story of any business, and these document some of our customers' journeys.
In the end, I traveled 10,181 miles. I visited eight different businesses in six different states, from Massachusetts to Nevada, Georgia to Michigan.
And then, after one too many delays, I came home to Connecticut. (Seriously, I had some of the worst travel luck this year. If someone asks you if you'd like to stay at the La Quinta Inn by the Austin airport, you say no.)
I wasn't doing these journeys alone. I went with Alex Winter, our head of video here at IMPACT. In fact, he shared his own thoughts about our travels in a post in April.
Each company visit would only be for four or five hours or so. We'd tour the facilities, meet people, conduct interviews, and observe what made each business — and each journey — so special. Afterward, we had a ton of information to process: all of our meetings, video content, and conversations. So we had a lot to think about.
Flights are great times for reflection. Being on a plane helped me zoom out to understand all I had seen in these travels.
After all, the businesses I had visited were different in so many ways. But they were very similar, too. They had all undergone dramatic transformations after adopting the They Ask, You Answer principles. And they were eager to share what they were doing.
To put it simply, these visits were some of the most powerful and transformational moments in my career as a CEO. In some ways, I feel like I learned things by going to these businesses that I never have learned in the entire ten years IMPACT has been in existence.
Where I Went
Alex and I visited Yale Appliance, a retail and service firm in Boston, and AIS in Las Vegas, which sells office technology. In Ohio, we checked in with the Mazzella Companies, including Sheffield Metals. They're a leading provider of warehouse machinery and industrial construction.
We also met with West Roofing Systems, which installs, maintains, and restores commercial roofing. In Austin, Texas, Aquila is becoming a huge resource in commercial real estate — both within and outside their locale.
Retrofoam is a national insulation brand, and we've been working with an installation contractor in Michigan. Although this contract business only works in the local area, its website is being consulted by consumers across the country. La-Z-Boy Southeast, located in Georgia, has launched what it calls Furniture Academy, which focuses on helping people make home decorating decisions.
Also in Georgia, we visited The Personalized Learning Summit put on by school district consultants Education Elements.
Here are each of their stories:
Read the full story of Yale Appliance.
Read the full story of West Roofing Systems.
Read the full story of Mazzella Companies.
Read the full story of Aquila Commercial.
What I Learned
All of the companies, despite their incredible diversity, had some things in common. They were all relatively well-established and were delivering a good product, but they had seen their growth flatten out. Thus, they had the need to make a change and had the capital to invest in making it.
That's not to say that younger, smaller companies can't have great success with They Ask, You Answer, too. In fact, being nimble is a great attribute for any change. But these companies all had an established reputation they wanted to build on.
At one point, something triggered each company to fully adopt a content-heavy, inbound marketing strategy. They each decided that they wanted to educate consumers and become a respected, trusted expert in their field.
But these companies often got to a place where they said, "Okay, I know we need to do this, but how do we get started?" Some of them hesitated to make the initial investment in internal resources. However, once they were all in, there was no looking back.
They all went through the process at different rates. (Basically, the more they invested up front, the quicker they saw results.) But overall, the eight different journeys were all very similar.
What They Learned
At one point in each visit, I asked each company the same question: What's one piece of advice you wish you knew before you started They Ask, You Answer? Literally every time, the same two answers came up.
First, Go All-In. Over and over, companies told me that they could see, looking back, how important it was to fully invest. These companies all have gone through complete transformations that have revolutionized their businesses.
Those initial hesitations or misgivings seem regrettable, knowing what came after. It's only natural to be unsure about making an investment in bringing on new people, but these companies saw that having the right content squad on board, for example, was essential to their growth.
Second, companies talked about the power of having Marcus come for a workshop. Often, the whole They Ask, You Answer journey would start by chance. Usually someone in leadership — often the CEO — would come across Marcus at a conference or at a Vistage meeting, and a lightbulb would be turned on. Or they would pick up his book and read it. The best way to get the entire team bought in, though, was having Marcus come and do a workshop for the whole organization.
What Comes After Inbound Success?
One of the most amazing parts was to see what happens to these companies after their transformational journey. They were all so proud to share what they'd done — how far they had come.
For Marcus and River Pools — our original inbound success story — it was going from just installing fiberglass pools in their local area of Richmond, Virginia, to manufacturing and distributing them all over the country. For each company, becoming the trusted source — the Wikipedia of their industry, so to speak — allowed them to take new leaps and to move in new directions.
For Yale Appliance, it was opening new stores. They had been a one-store business for almost a century. Now, they've opened a second store and are in the process of opening a third.
RetroFoam of Michigan is a company that only services the lower peninsula of Michigan, but their content has become popular worldwide. If you Google any question about foam installation information, you will probably land on their website. This is a truly exciting, lead-generating business opportunity for them — and it could have the opportunity to be a bigger business than their regular business, just like it was for River Pools.
One Moment That Really Stands Out
When we would arrive at a business, I would present them with a small glass recognition award for their hard work. At West Roofing Systems, we gave that to Aubrey Barto, their inbound marketing specialist.
The thing is, she carried it around with her. In meetings, she'd put it down in the middle of the table. It was really great to see. She had also won an award at IMPACT Live 2018, so she had both. To see the pride she had in these awards was truly inspiring for me.
Obviously, she was proud of what she had helped the company accomplish, but I think it meant more than that. The They Ask, You Answer journey is a rewarding one, but it's full of hard work. Sometimes that work is tangible and easily measured by things like page views, revenue, and lead generation.
But it's really a cultural shift, from the CEO all the way down. I think for Aubrey, and for many people like her, this award was a physical reminder of that complex journey. A reminder of the challenge that her company undertook, and the change that took place.
That was the most gratifying and affirming thing I saw in my travels. These companies were just so proud of what they had accomplished. We're hoping that's what comes through with these videos.
We didn't have to do a lot of prompting. These clients really wanted to share.
What's Up Next for Me
Traveling is always exciting and rewarding, but there's no place like home. With so many trips behind me, I'm now sitting down to reflect on all I've seen, and I am once again impressed by the IMPACT staff who help these and other companies every day.
We also have IMPACT Live 2019 coming up in early August. And one of the most exciting parts of IMPACT Live this year is that we'll be sharing our takeaways from all of these visits.
One of my big projects from this journey was to use these learnings to build out a framework called the They Ask You Answer Roadmap, which is the exact roadmap that all of these companies followed on their path to success. We'll be unveiling this at IMPACT Live 2019!
In the weeks ahead, we will finish producing videos that document the other businesses we visited. Each one is unique, but they are also nearly exact replicas of each other in terms of the successful outcomes they were able to achieve.
This is the They Ask, You Answer roadmap in action.
It's amazing to think that the same principles were working well for these vastly different businesses all across the country.
I know that there are dozens more — maybe hundreds more — who are using these same principles right now to undergo their own transformation.
Somewhere, a CEO is just picking up Marcus's book for the first time. Someone is taking the leap and hiring an in-house videographer.
Companies all over the nation are deciding that they will become fanatically devoted to answering their customers' questions. They want to be the Wikipedia of their field. We want to help them. And we want these eight stories to inspire them to keep going, to go all-in, and to trust the process and the principles.
Free Assessment:
How does your sales & marketing measure up?
Take this free, 5-minute assessment and learn what you can start doing today to boost traffic, leads, and sales.