LinkedIn's new name pronunciation tool can make your communication more effective and inclusive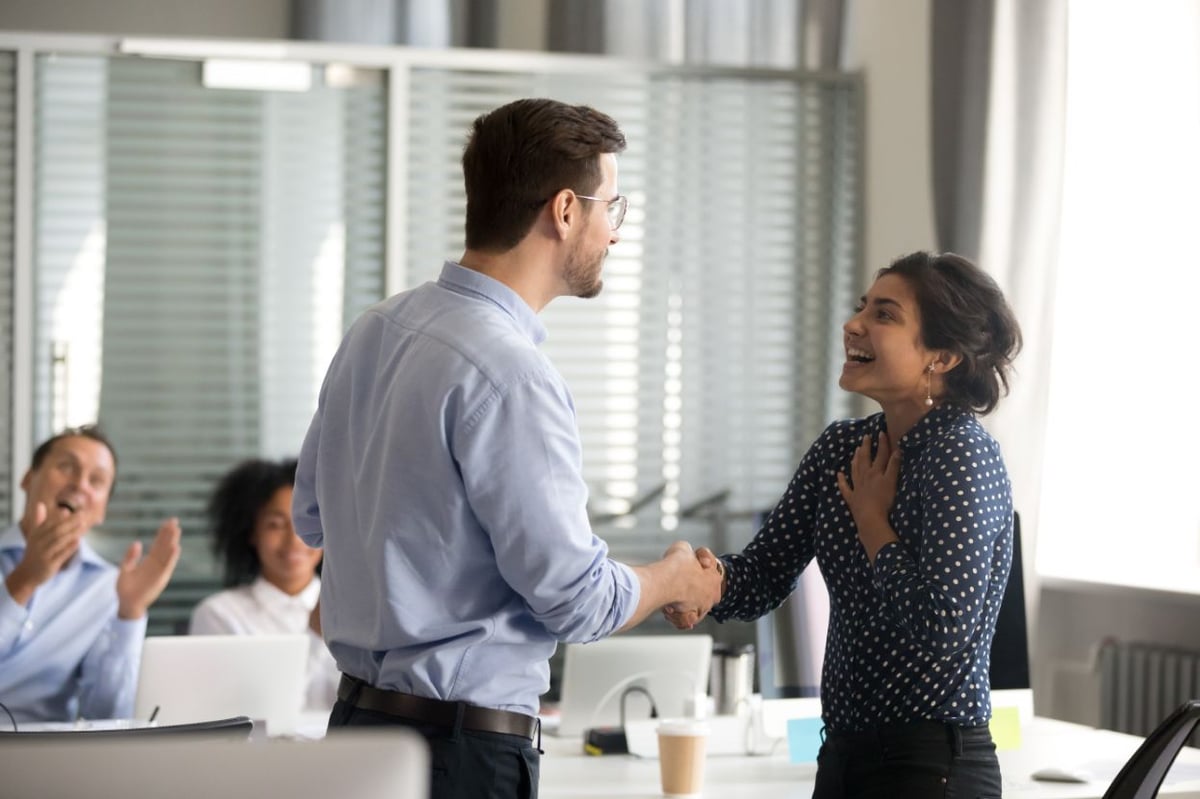 "I'm sorry Miss Sukhraj," said the woman at hotel reception as I hung up the phone.
I was floored, and not just because I was struck by a falling blind in my New York City hotel room, but because this woman said my name flawlessly.
I didn't unpack it until later on, but that little moment meant a lot to me, as an individual and as a customer.
My last name, Sukhraj (pronounced S-ook-RAAJ), has always set me up for some awkward introductions professionally and personally.
And I understand. It isn't a commonly heard or said name in the United States.
But that's also why hearing it said perfectly by a stranger, especially amidst a customer service fiasco, was such a delight.
For once, I wasn't the girl with the weird, unpronounceable name. I didn't feel like an outsider causing confusion or discomfort. I was just another customer in need.
After I hopped off the phone that day, I smiled, shrugged off the blind and, simultaneously, my anger at the hotel. I was so delighted, I completely forgot why I was even upset.
With a new feature allowing users to add audio-clip pronunciations of their names to their profiles, LinkedIn is on its way to creating more of these small, but powerful moments in future sales, networking, hiring, or customer service conversations.
While, yes, saying someone's name correctly is the polite thing to do, it can also make a hugely positive impact on the experiences your brand creates.
LinkedIn adds name pronunciations to user profiles
In the wake of the recent rise of racial conversations in the country, organizations across a variety of industries are doing what they can to be more inclusive and diverse.
LinkedIn's latest update is one such change.
Earlier this week, LinkedIn Product Manager Joseph Akoni announced the platform will be adding the option for users to record 10-second audio clips pronouncing their names to their profiles. This is done in an effort to help others pronounce them correctly without having to ask.
Once recorded, a megaphone icon will appear next to the right of the user's name as seen in the example from LinkedIn below: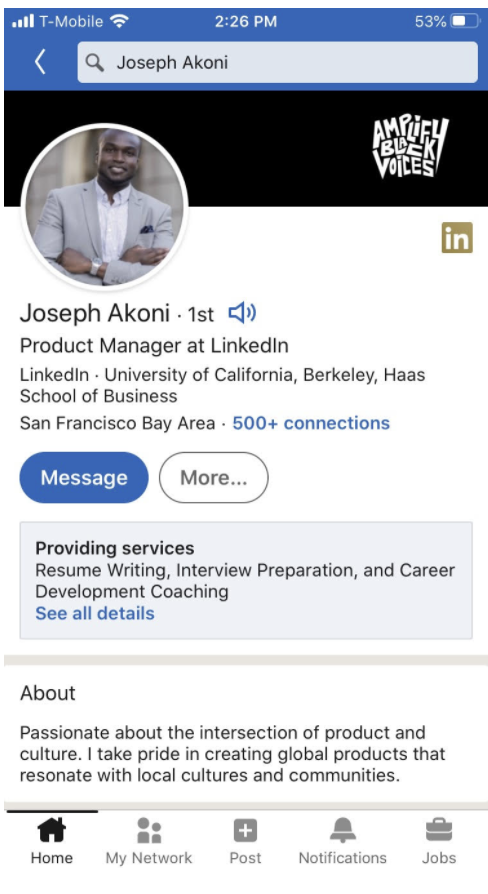 (Note: See and try it out on Joseph's profile.)
Based on the limited information we have seen so far, the option to record seems to only be available via the mobile app, but the recordings will be accessible to listen to on both mobile and desktop.
This feature is slowly rolling out on the LinkedIn app on iOS and Android over the course of the month. So if you don't have it yet, keep an eye out.
Making every professional conversation more effective and inclusive
The business world is changing.
Thanks to technology, we are connecting and interacting with a more diverse network and market than ever before.
Furthermore, experts predict that by 2044, groups formerly seen as "minorities" in the United States are going to (collectively) reach majority status.
That means more than ever we are going to be hiring, selling to, and networking with people from a variety of different backgrounds with names we may not have seen or heard before.
Names are how we connect with each other; how we let someone know we're talking specifically to them.
Plus, as we marketers know, they can change how our messages are received entirely.
That's why LinkedIn's new pronunciations, while a small addition, have many benefits for brands.

For one, there's the internal team and hiring benefits.
As Akoni explains, "Correct pronunciation is not just a common courtesy — it's an important part of making a good first impression and creating an inclusive workplace."
Rather than hesitating or worrying that you may offend a new teammate or potential hire when you first meet, you can simply turn to their LinkedIn profile to hear their name in their own voice.
From a customer or client service perspective, you will be able to hop onto a call or video chat more confidently knowing that this is one thing you will get right.
If you're in sales or marketing, you can sit down to record a personalized video without thinking twice.
How to add a pronunciation to your LinkedIn profile
Once the function becomes available to you, LinkedIn's help desk can show you how to add a pronunciation of your name to your LinkedIn profile, whether on iOS or Android.
Making the small effort to learn and pronounce someone's name correctly before you meet them (with this feature or otherwise) can make your first impression that much better.
It can eliminate what may be a common source of anxiety for someone and, most importantly, cut straight to the deeper conversation and connection you both want.
Free Assessment:
How does your sales & marketing measure up?
Take this free, 5-minute assessment and learn what you can start doing today to boost traffic, leads, and sales.